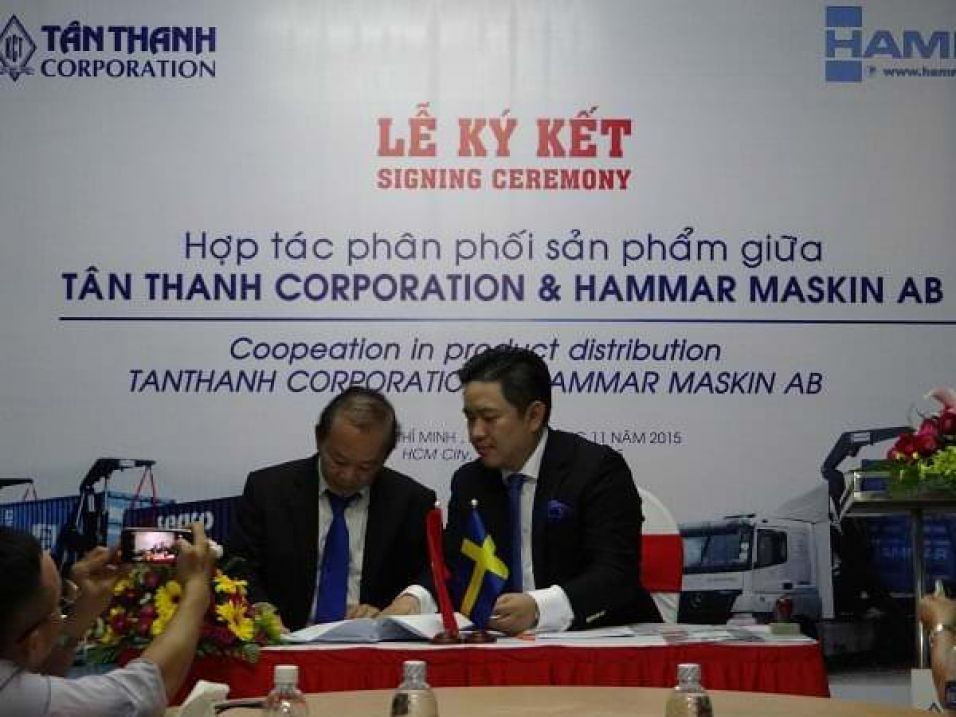 Over 20 years of establishment and development, Tan Thanh is proud to be the leading semi trailers producer and container distributor in Vietnam. With the desire to modernize the Vietnam Logistics industry and provide the market with professional and modern transport equipment, recently on November 10, Tan Thanh Trading and Mechanic Corporation signed a cooperation agreement with Hammar (Sweden) for the production of container forklifts.
The cooperation between Tan Thanh and Hammar on the exclusive distribution of side loader products is of utmost importance in creating value chains for the transport business customers. Mr. Kieu Cong Thanh, Chairman of Tan Thanh Company, said that the cooperation with Hammar manufacturer will help Vietnam's logistics market to have more new technology equipment in transporting exported goods, save time, manpower, facilities and business costs.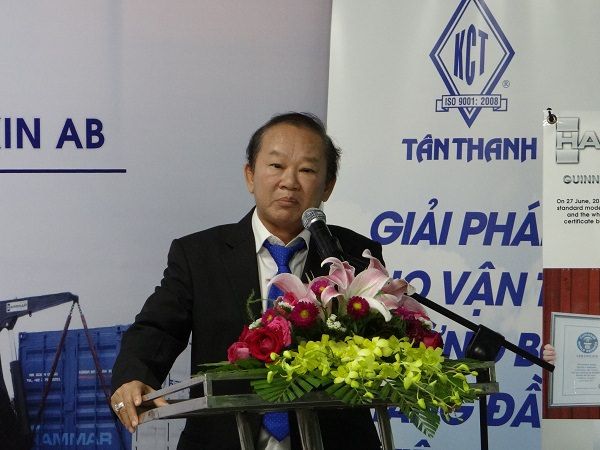 Including the introduction of Hammar Sideloader - a container lifting device without crane and high-tech workers to adjust cranes to lift export goods into warehouses and wharves. Moreover, this new product also helps to save a lot of time and costs compared with equipment that lifts goods from warehouse to port to international ships.
"With the support of Hammar, Vietnamese engineers who have been working for Tan Thanh for the past 2 years have released a new product Sideloader with a low price equal to half of the same product produced by Hammar in the European market "- Mr. Kieu Cong Thanh said.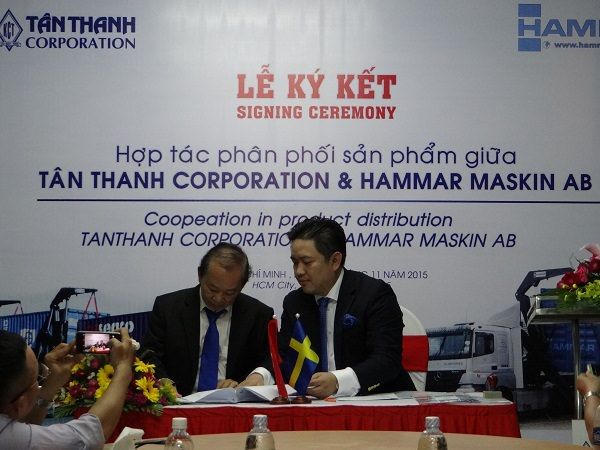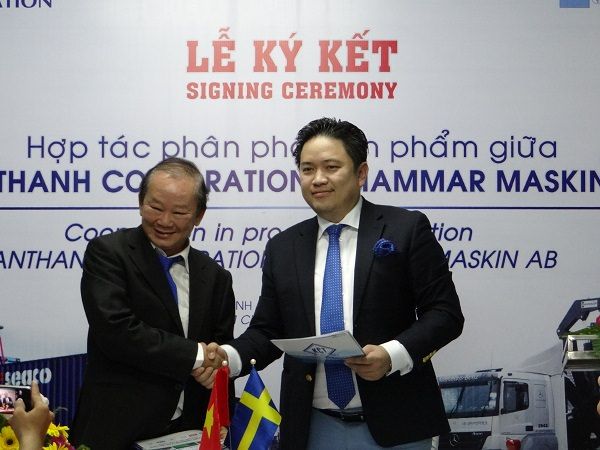 Mr. Tommy Tuong Nguyen, Hammar's Asia-Pacific Regional Director, said that this cooperation agreement would help Vietnam's shipping industry get closer to European standards so as to export to international markets.
This trailer product of Tan Thanh  cost USD 70-100 thousand/forklift, 2 year warranty and after-sales services at Tan Thanh's service stations nationwide. The first shipment was produced in Ho Chi Minh City with the first 20 units, of which 16 units were exported to neighboring countries and 4 were sold domestically.
The cooperation between Tan Thanh Company and Hammar Company should also have a long-term and sustainable strategic significance.