Lowboy Semi Trailers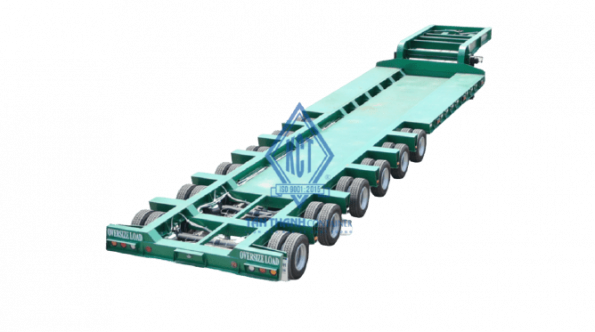 Trang chủ
Semi Trailers
Lowboy Semi Trailers

---
Lowboy semi-trailers are a popular choice for heavy-duty transportation needs. They are specifically designed to carry loads that are too heavy or too large to be transported by a standard trailer. In this essay, we will take a closer look at what lowboy semi-trailers are, their structures, different types, differences from standard trailers, their usage, and the advantages of Tân Thanh Container's lowboy semi-trailers.
What is a lowboy semi-trailer ?
A lowboy semi-trailer (low-loader in British English, low-bed in Western Canada and South Africa, or float in Australia and Eastern Canada) is a semi-trailer with two deck height drops one immediately after the gooseneck and one immediately before the wheels. When compared to other trailers, this allows the deck to be extremely low. Lowboy semi-trailers can carry legal loads up to 12 ft (3.66 m) tall, which other trailers cannot. Lowboy semi trailers are used to transport heavy equipment like bulldozers and large industrial machinery.

Lowboy semi-trailer structure
A lowboy semi-trailer is a type of trailer designed to haul heavy equipment and oversized loads. It is called a lowboy because it has a low center of gravity, which allows it to carry heavier loads without tipping over. Unlike standard semi-trailers, lowboy semi-trailers are built closer to the ground and have a longer bed to accommodate taller loads. This design also allows for more effortless loading and unloading of equipment onto the trailer.
Different types of lowboy semi-trailers
In the fact, there are three types of lowboy semi-trailers: fixed gooseneck lowboys, fixed neck lowboys, and removable gooseneck lowboys
Fixed gooseneck lowboy
The fixed gooseneck lowboy semi-trailer is the first type of lowboy semi-trailer. This type of trailer, also known as an FGN, is lightweight and has a longer deck length.
Because it is a lowboy, an FGN is low to the ground and usually has drop ramps in the back for quick and easy equipment loading.
Lowboy semi-trailer with fixed neck
The fixed-neck lowboy semi-trailer is the second type of lowboy semi-trailer. This trailer has a fixed neck that cannot be detached for easy loading, making loading difficult from the front. It does, however, have the lightest weight.
Lowboy semi-trailer with removable gooseneck (RGN)
The removable gooseneck lowboy semi-trailer is the third type of lowboy semi-trailer. This semi-trailer, also known as an RGN, has a shorter deck length. Thanks to a hydraulic system that can raise and lower the trailer on demand, the gooseneck can be quickly and easily detached. An RGN is perfect for driving, rolling, pushing, or pulling equipment onto a trailer bed.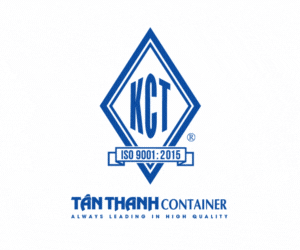 The size of the popular lowboy semi-trailers
The 3-axle lowboy semi trailer
Tân Thanh 3-axle 40-foot lowboy semi trailer is specially designed to carry 20, 40-foot containers, iron and steel, heavy objects.... with great weight.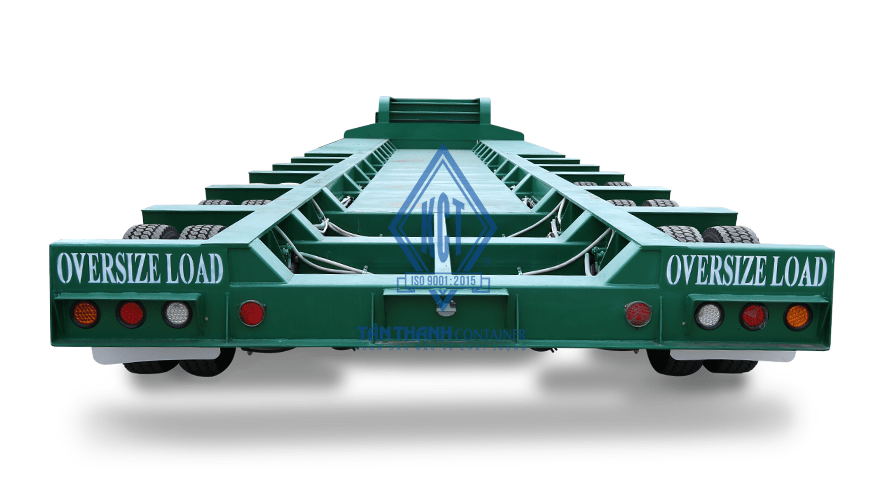 Specifications and dimensions 40 feet 3-axle lowboy semi trailer:
Dimensions

Overall length

12.370 mm

Total Width

2.500 mm

Total height

1.530 mm

Load distribution

Tare Weight

6.500 kg

Payload

32.510 kg

Total load

39.010 kg

Structure

Main beam

Complex I Beam, German standard steel

King pin

JOST, 2", bolt on type

Landing gear

FUWA, 2-speed manual control system

Axles

FUWA, 13 tons, 10 axles

Suspensions

FUWA

Fleetrite brake chambers

2 layers

Braking Systems

2 Steam lines Braking system, Sealco relay valves, USA

Case

11.00-20

Wheel

8.00V – 20, 10 lỗ

Paint

Shot blasting, primer, coating, color fastness

Warranty

3 years
When should a lowboy semi-trailer be used?
As has been said, lowboy semi-trailers are commonly used to transport heavy or oversize loads. They are frequently used to transport construction equipment and other bulky items worldwide. Because lowboy semi-trailers are used to transport such heavy and oversized loads, additional safety precautions must be taken.

Which business distributes reputable lowboy semi-trailers in the world?
Regarding distributing reputable lowboy semi-trailers, Tân Thanh Container is one of the leading suppliers in the global market. Based in Vietnam, Tân Thanh Container has been manufacturing lowboy semi-trailers for many years.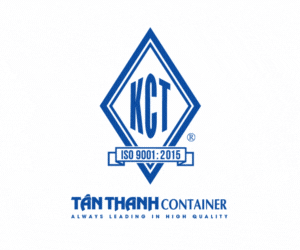 Advantages of Tân Thanh Container's lowboy semi-trailers
Tân Thanh lowboy semi-trailer is manufactured by a high-tech production line with a load of more than 22 tons, specialized for transporting motor vehicles and equipment with massive weights.
Superior design: the dwarf trailer owns the main complex of steel SM490YA/Q345B with a solid structure, helping to have a high load capacity.
Genuine HJ suspension and kickstand: 2-speed manual control help the car run stably, grip the road and increase the vehicle's durability over time.
The brake system equipped with the US Sealco toad can make the car brake faster and much more durable than the Wabco - China toad today. Sealco is rated as the leading prestige in the market in Vietnam and the world today.
Genuine Casumina tires: Tan Thanh also uses Casumina tires (tires) to help the car have a high load and less wear.
Ultra-durable electrostatic paint film: The chassis uses electrostatic painting technology through spraying, primer, coating, and steaming to increase the vehicle's life.
Instructions for ordering lowboy semi-trailers at Tân Thanh Container
When purchasing a lowboy semi-trailer from Tân Thanh Container, it is essential to determine your specific needs, including the weight and dimensions of the cargo you will be transporting.

Contact Tân Thanh Container for a quotation and discuss any customization options that may be required.

After placing your order, Tân Thanh Container will handle the manufacturing and shipping of the lowboy semi-trailer to your desired destination. It is essential to ensure that all necessary paperwork and permits are obtained before shipping to avoid any delays or complications at customs.
Conclusion, purchasing a lowboy semi-trailer from Tân Thanh Container is a reliable and cost-effective option for businesses involved in heavy-duty hauling.
Tân Thanh Container (Tân Thanh Mechanical Trading Corporation) has been a leading semi-trailer and container chassis manufacturer in Vietnam since 1994. We are dedicated to providing high-quality, customized semi-trailers for our customers worldwide. Our products include a variety of semi-trailers such as Gooseneck Semi Trailers, Dump Semi Trailers, Tanker Semi, Trailers, Lowboy Semi Trailers, Side-Loader Semi Trailers, flatbed semi-trailers and shipping container trailers that can be customized to any size and weight requirement.
We pride ourselves on offering high-quality products at flexible prices with various custom options. For large order quantities, we can offer better pricing. Additionally, we provide global shipping service and quick support. Our most popular markets include the United States, Canada, Australia, Cambodia, and Myanmar, and we sell significantly in both America and Asia. For a quote or a custom semi-trailer request, please email info@tanthanhcontainer.com or call our quick support hotline (+7 GMT - 8:00 to 17:30) at +84 968 039 939. More information about us can also be found on our website: tanthanhcontainer.com.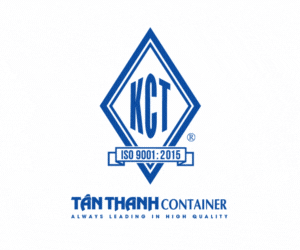 Contact Information
TÂN THANH MECHANICAL TRADING CORPORATION
Address: No. 14, Street No. 15, KP 4, Linh Trung Ward, City. Thu Duc, City. Ho Chi Minh City, Viet Nam
Phone number: +84 968 039 939
Email: info@tanthanhcontainer.com
Contact Now
Tan Thanh
24/7
support!