1. Tan Thanh supplies tailored semi-trailer design services
Tan Thanh is a reputable and leading unit supplying semi-trailer in Vietnam and the international market. After 25 years establishment and development, we have continuously researched to produce high-quality semi-trailers to meet end needs of customers in transportation.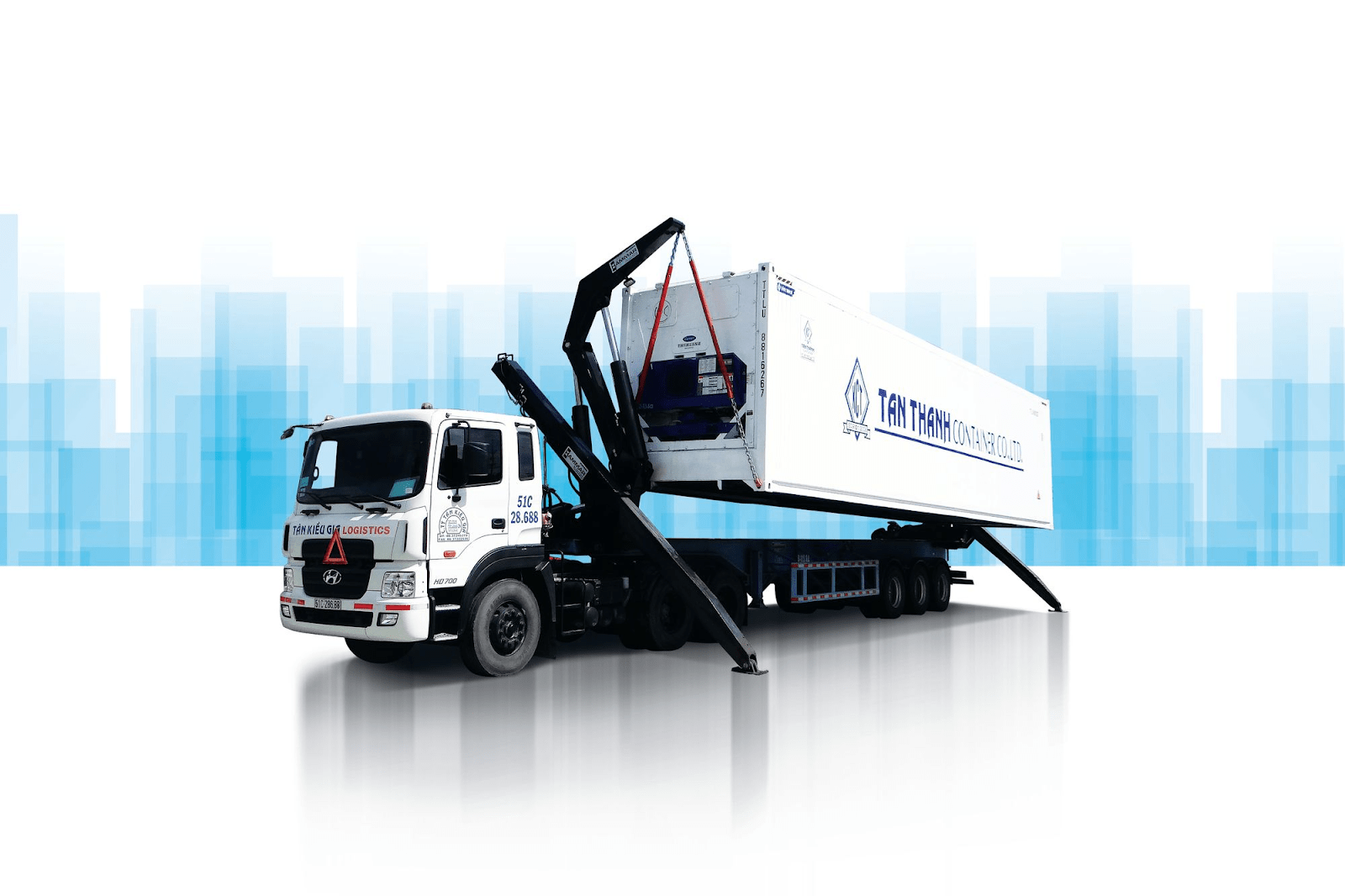 2. Why should you choose Tan Thanh?
Tan Thanh possesses a factory with 40,000 meters square in total. We have invested 400 billion VND in facility, machine, and technology to produce semi-trailers. We can supply 2,000-3,000 semi-trailers in different types annually.
To guarantee the quality of parts of the semi-trailer before trading it to our partners and customers, we apply an enclosed one-way process in every step.
We commit to supply well-designed products that are accepted by the standard of Vietnam and the international market thanks to our professional, high-skilled, and creative team with the latest technology.
All Tan Thanh's production, sales, services and management systems are strictly followed by the international quality ISO 9001:2015 and the company's standard.
3. Process of tailored semi-trailer design services
Tan Thanh' process is described as below:
Receiving the request of customers;

Analyzing and consulting the solution;

Planning in detail the process of work and estimating the schedule;

Processing according to the schedule;

Handing the finished products to customers.
4. Benefits of Tan Thanh's tailored semi-trailer design services
An end-to-end services;

Contemporary technology. All machineries and equipment are imported from developing countries with high-automatic ability, stable and precise operation.

Strict processing control. Each semi-trailer is designed with the supervision of our technicians in accordance with the design.

Processing on schedule. Tan Thanh commits to processing on schedule and handing the finished products over customers punctually to never affect customers.

Competitive costs. Costs of Tan Thanh services are more competitive and reasonable than that in the market.  Especially, Tan Thanh gives the best offers in cost to our loyal customers or great value orders.
If you are interested in our semi-trailer transport/forklift services, contact Tan Thanh to receive consultations now.