Office Container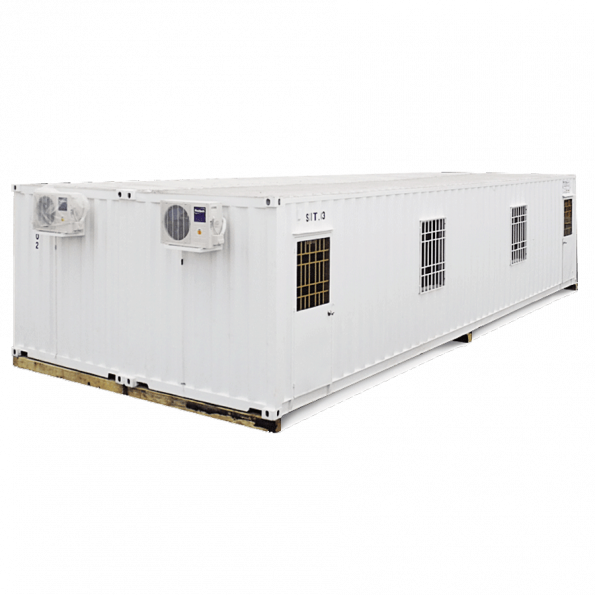 ---
What is an office container?
An office container (container office) is a type of shipping container repurposed for use as an office space. They're typically made from steel or aluminium and are available in various sizes, from 10 feet to 40 feet in length. Office containers come in two main types: insulated and non-insulated. Insulated containers are designed to provide a comfortable working environment in all weather conditions, while non-insulated containers are best suited for temperate climates.
Office containers are used in environments where utilities are lacking, limited in construction, and in transient projects. In some cases, office containers are also cost-effective and easy to liquidate when the need for use is exhausted.
Some other common applications of office containers are:
Office

Building a house

Mobile Dormitory

Villa design materials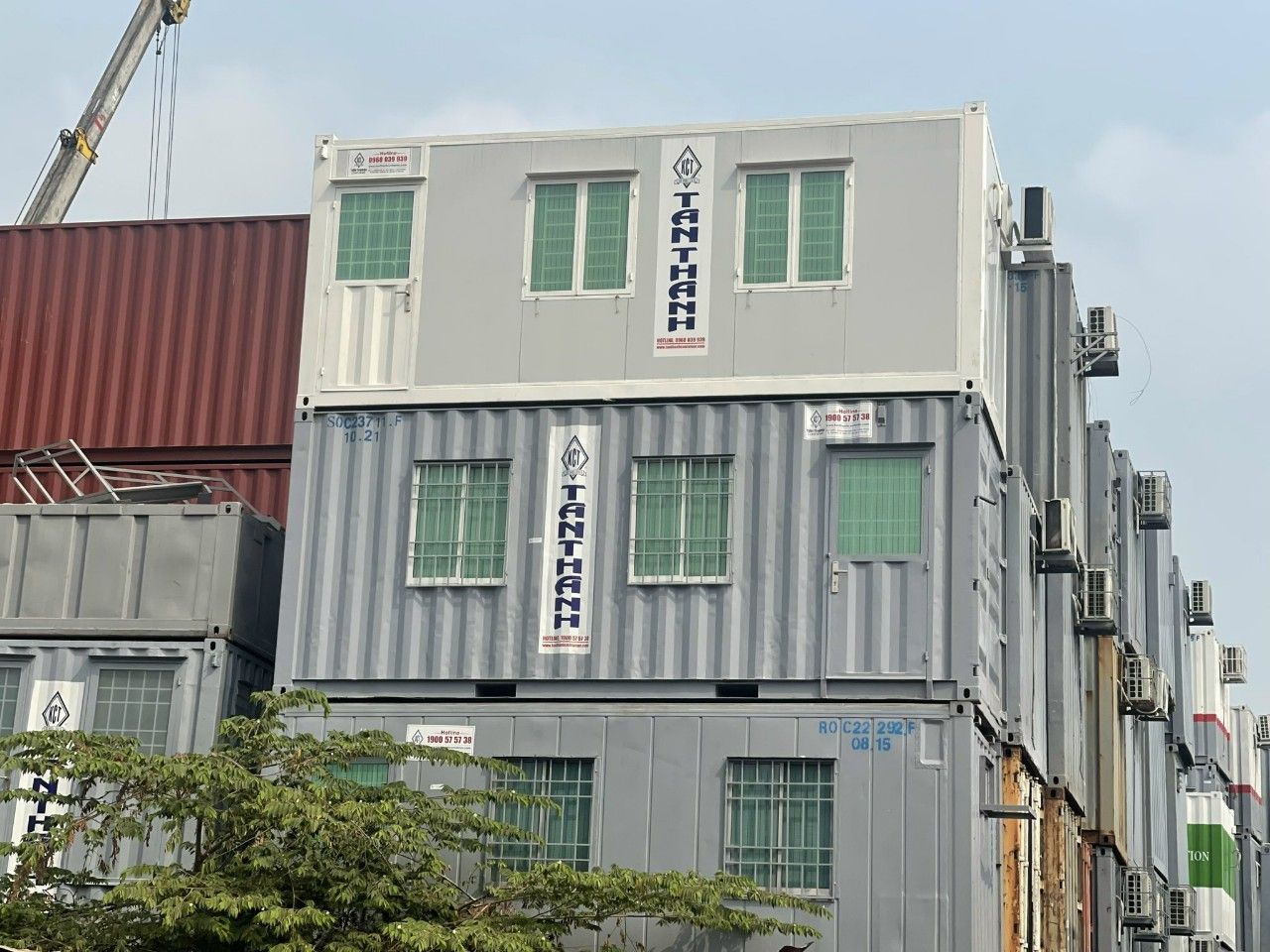 Common types of office container
10 feet office container
10 feet office container is the smallest container size, constructed from a 10 feet dry container. It is commonly used by construction contractors, corporate security posts, and as mobile offices. Despite its small size, it is designed with full modern amenities to ensure comfort for its users, including air conditioning, double lights, exhaust fans, hangers, wall clocks, and electrical systems.
Long: 2.991m

Wide: 2438m

High: 2.591m

Usable area: 7.292 m2

20 feet office container
20 feet office container on the other hand, is built from a 20 feet dry container. It is more spacious than the 10 feet office container and provides more room for office equipment and personnel. Like the 10 feet office container, it is also designed with modern amenities for the convenience of its users.
Long: 6.058m

Wide: 2.438m

High: 2.591m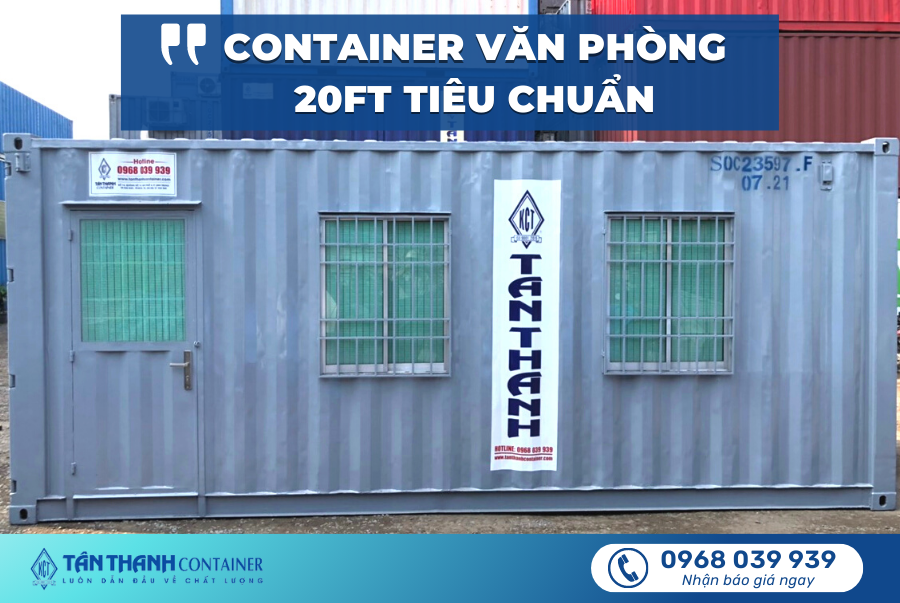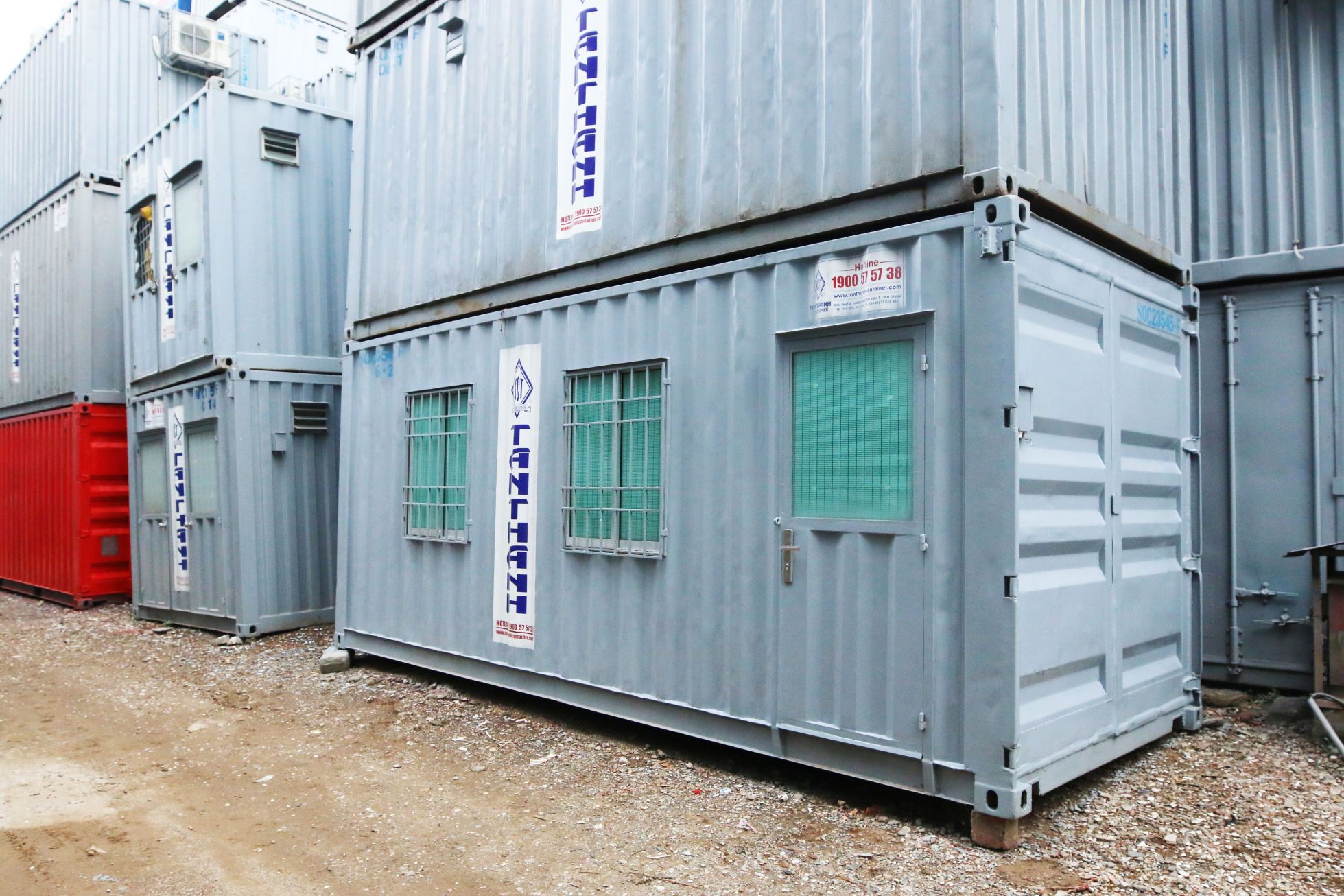 40 feet office container
The largest of the container models is the 40 feet office container, built from a 40 feet dry container. This model provides ample space for a large number of personnel and equipment. It is designed with full amenities to ensure comfort and convenience, including 2 air conditioners, 4 sets of double lights, 2 exhaust fans, 2 hangers, wall clocks, and a modern wall-mounted electrical system.
Long: 12.192m

Wide: 2.438m

High: 2.591m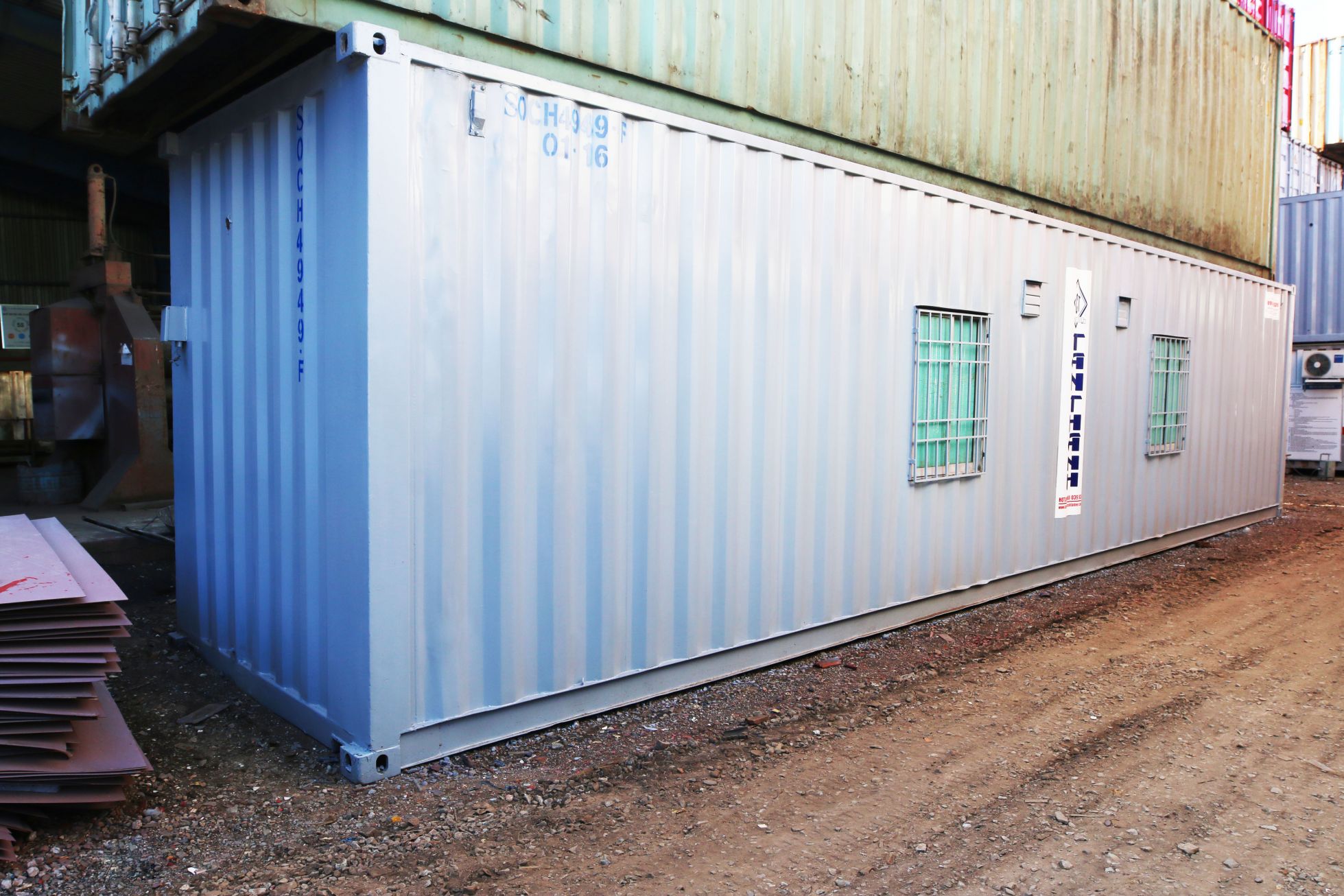 For those who require a toilet in their office container, a 40 feet office container with a fully equipped toilet is available. It is designed to provide full amenities for a standard office, including air conditioning, a desk and chair, an exhaust fan, a wall electrical system, double lights, hangers, a wall clock, and a toilet room with a full washbasin and toilet with high aesthetics.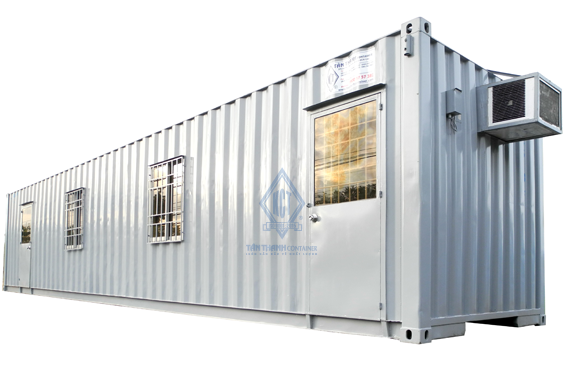 Pre-assembled office containers
For those who require a customized office container, the pre-assembled office container is an excellent choice. This container has a modern design and comes in various sizes special, it is designed in the form of detachable modules, making it easy to transport to construction sites and easy to assemble.
Benefits of a office container
Eco-Friendly
Recycling old containers to create something worthwhile - an office container is one of the main advantages is office container in order to that environmental protection
Easily transportable
Another significant advantage of a container office is its portability. If you need to relocate, a smaller office container can be transported on a truck, allowing you to take your office almost anywhere.
Spacious Office Container
While an office container may appear to be too small to provide adequate office space, there are numerous alternatives. A 20 feet office container is ideal for providing office space as well as office storage for 1 - 2 people. If you have a larger staff or require a lot of storage, a large container will suffice (40 feet)
Temporary Office Space
Office containers are also useful for providing temporary office space, such as at a construction site or during a renovation project within your existing office building.
Besides, office containers have other advantages, such as:
- Solid design, durable, long-lasting use.
- Comfortable, clean, modern design, easy to move and install.
- Fast production and construction time.
- Has good heat and sound insulation.
- Safety during use, ensure worker's health.
- Cost savings for businesses because the cost is cheaper than building a conventional office.
- High reusability for many different projects.
- Easy to liquidate at a reasonable price.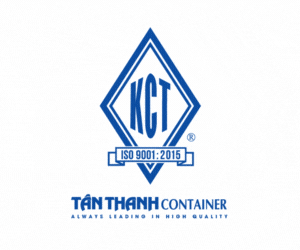 Application of office container
Office container are favored by their compact design, easy movement and cost savings. Many construction businesses prefer to use this mobile office container at construction sites to serve as workplaces as well as living and resting places for construction engineers.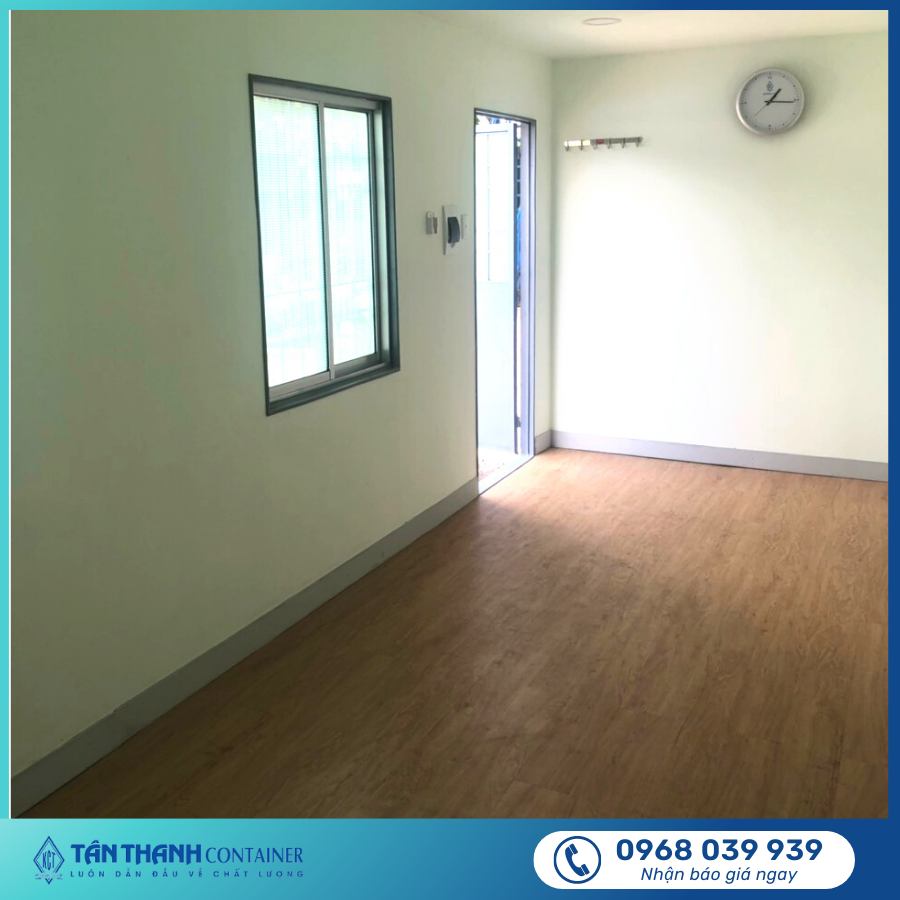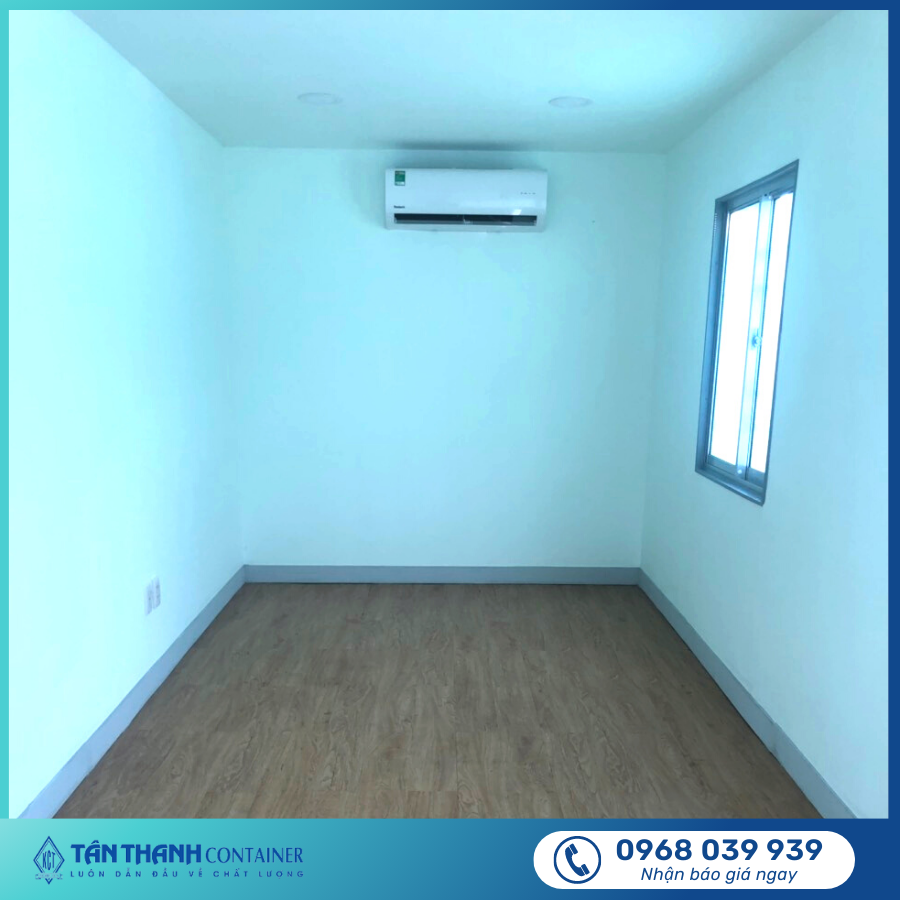 Important information to remember when using office containers
To prolong the service life of office containers, businesses need to disseminate the following notes to employees:

Do not use an electric drill to drill into the walls and ceiling of the container because it can lead to foam fire.

This foam tire plays the role of insulation, heat resistance, cold resistance, and air conditioning. In addition, using electric drills carelessly can lead to container explosions, causing unfortunate accidents.

Do not shoot screws on the walls and ceiling of the container, and avoid puncturing the container shell, easily causing water seepage and leaking into the container, causing unsightly as well as damage to the equipment inside.

Install a safe water and electricity system, by design, to avoid the case of unscientific connection of the lines, which can easily cause fire, explosion, and electric shock.

Set up a fire protection system to promptly deal with possible fire and explosion situations.

Regularly check the electrical and water system of the container, and carry out maintenance as prescribed to increase the durability of the office container.
Why choose to buy office containers at Tân Thanh Container?
Tân Thanh Container (Tân Thanh Mechanical Trading Corporation), the leading global container manufacturer and ISO container manufacturer in Vietnam since 1994. Our company is committed to providing high-quality container and semi-trailer solutions, including storage containers, refrigerated containers, office containers, sanitary containers, container houses, open-side containers, clinic containers, and custom containers of any size and weight.
We also offer a wide range of semi-trailers, including flatbed semi-trailers, low-bed semi-trailers, container semi-trailers, and tanker semi-trailers. At Tân Thanh Container, we pride ourselves on offering flexible pricing and high-quality custom options to meet your specific needs.
We provide large order quantities with better prices and global shipping service, as well as quick support and transportation-added services. Our global shipping network ensures that your container or semi-trailer arrives promptly and safely.
The steps for ordering a refrigerated container from Tân Thanh Container in Vietnam for place global shipping are as follows.
Choose the type and size of office container you need.

Please contact Tân Thanh Container via email, phone, or website to request a quote.

Get a quote and go over all of the fees that will be charged.
Payment methods include wire transfer, credit card

Tân Thanh Container makes delivery in Vietnam o anywhere in the word

Prepare all shipping documentation required.
Contact us today for more information or a custom container or semi-trailer quote at info@tanthanhcontainer.com or via our Quick Support hotline at +84 968 039 939. Learn more about our products and services by visiting our website at tanthanhcontainer.com.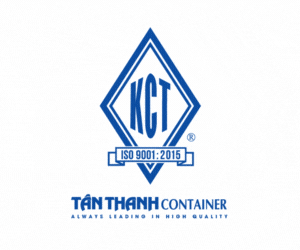 Contact information
TÂN THANH MECHANICAL TRADING CORPORATION
Address: No. 14, Street No. 15, KP 4, Linh Trung Ward, City. Thu Duc, City. Ho Chi Minh City
Phone number: 0968 039 939
Email: info@tanthanhcontainer.com
Contact Now
Tan Thanh
24/7
support!