Storage Container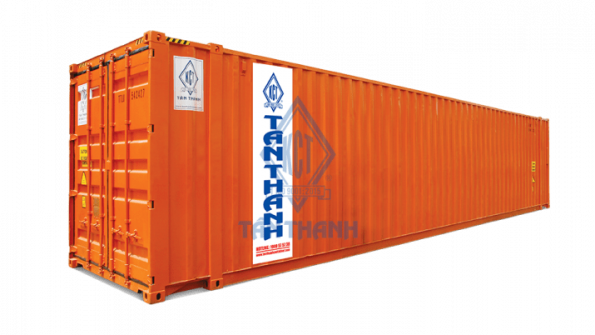 ---
What is storage container?
A storage container also known as a shipping container or cargo container, is a type of shipping container specifically designed for the transportation of dry goods.
Storage containers are made using heavy-duty reinforced steel shipping containers, usually built of corrugated steel. Storage containers come in a variety of sizes and are very sturdy to hold heavy items, which makes them vandal-, fire-, and weather-resistant. They are also equipped with locking mechanisms to ensure the security of the contents during transport.
Storage containers come in various sizes, with the most common being the 20-feet and 40-feet varieties, which are used in international shipping.
Standardized containers, which range from high cube (HC) containers to unique boxes, are among the most prevalent forms.
The structure of a storage containers
Storage containers that have met the requirements set by the International Organization for Standardization are considered ISO-approved. International standards are created and disseminated by the ISO, a global federation of national standards organizations. A storage container must satisfy certain standards for quality, performance, and safety to be certified.
This accreditation is significant since it contributes to ensuring that containers are reliable and safe to use. Certification contributes to increased consumer trust in a product. Make sure to search for the ISO mark when purchasing a new container to confirm that it has been approved by this global body.
These rectangular boxes are intended to be repurposed. That's why they're made of rigid metal.
These rectangular boxes are meant to be reused. That's why they're made of rigid metal that can withstand much punishment.As the twist locks of a container lifting crane engage the corners of a shipping container, maximum strength is required. The container's corner castings are its most vital point.
Three major weight measurements, standardized in ISO-certified containers, can frame shipping container sizes.
- Tare weight (weight of the container without cargo)
- The weight of the cargo alone
- The combined weight of cargo and container
Types of storage containers
10 feet storage container
The least prevalent size is a 10 feet storage container. The needs of individuals are better served by 10 feet storage containers due to their compact size than those of construction crews or landscaping businesses. This size of a shipping container can fit no more than a one-bedroom apartment's worth of belongings. They are favored by portable storage businesses as well.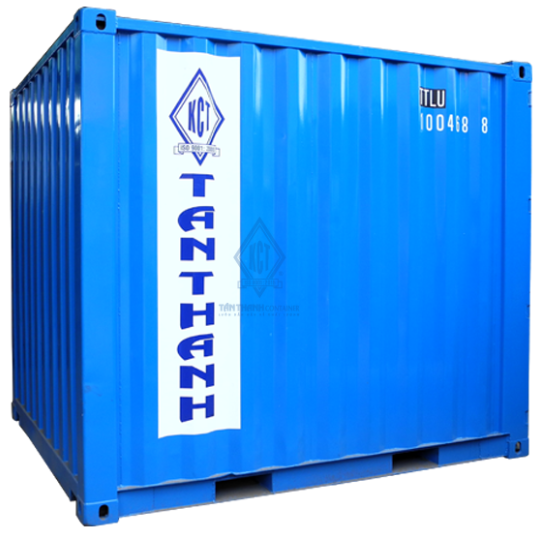 20 feet storage container
20 feet storage containers are some of the most common containers. They are more suitable for on-site storage due to their smaller size when compared to a 40-foot container. For instance, companies will commonly employ 20 feet storage containers when they need to keep tools or raw materials on a project site.
40 feet storage container
Large teams and transportation organizations can use 40 feet storage containers. In order to convey more at once, cargo ships' freight carriers are built to meet the weight requirements of a 40 feet storage container. They now have ample place in their extended storage area for equipment like forklifts and accessories.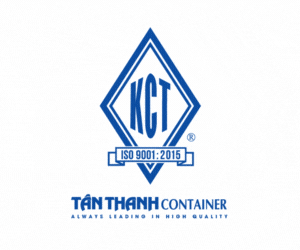 4 Benefits of storage containers
Water-resistant
Storage containers are made to endure splashing water and storms because they are used to transport products safely on trains and ships. Although they can endure snow, sleet, and hailstorms, storage containers should be installed on a flat, dry surface, possibly even on a riser if the project site is prone to flooding.
Wind-resistant
Concerned about probable water leaks or storm-related material damage? Protection may be provided by storage containers. Although they are not airtight, they can shield equipment and building supplies from heavy rain and storms. During a storm, improvised structures and storage containers may topple over or crumble. Yet containers can resist bad weather thanks to their strength.
Pests-resistant
Mice and spiders can all be found in abundance at construction sites. When construction begins, the piles of equipment, building supplies, and tools give rodents a place to hide—especially if the project is big and continuing. On-site infections can be avoided with the use of storage containers.
Storage container are durable
Storage containers are made to withstand rough environments at sea and on land because that is how they were designed to be used. Because of this, storage containers are more resilient than conventional building materials, therefore there is no need to be concerned about deterioration, structural damage, or damage from natural disasters.
Mobility
Storage containers are easy to move and transport, thanks to their standardized size and shape. They can be transported by truck, train, or ship.
Applications of storage containers
Cargo containers are the standard shipping method for bulk items that are not liquids, gases, temperature sensitive, perishable, or dangerous if mishandled. Apart from these exceptions, these storage containers can transport any manufactured material or goods, regardless of size, quantity, and shape.
Some common shipping methods for storage containers are:
Coal.

Clothes.

Sand.

Grains, sugar, and salt.

Building materials.

Tools and equipment…
Storage containers are very versatile. In addition to bulk freight, they are used as workstations, mobile clinics, retail stores, restaurants, food trucks, heavy equipment storage solutions, warehouses, and even residential areas.
Where to buy a storage container with prestige?
With 28 years of experience in the field of container manufacture, Tân Thanh is proud to be the leading supplier and rental of cargo containers in Vietnam today with the following advantages:
Excellent production capacity
To meet the demands of the market, Tan Thanh builds and supplies the market with thousands of cargo containers that are available for sale
Good-quality goods
The storage container produced by Tân Thanh was created using high-quality materials and cutting-edge manufacturing techniques in accordance with worldwide ISO standards. It then goes through a stringent testing process before being dispatched.
Global Shipping
Tân Thanh Container offers international shipping services, including to Australia, Canada, the United States, and numerous other Asian nations. This guarantees that clients around the world can purchase our high-quality storage containers.
Featured storage container products
Tân Thanh Container specializes in buying high quality storage containers at reasonable prices:
+ 10 feet storage container (cargo container).
+ 20 feet storage container (cargo container).
+ 40 feet storage container (cargo container).
+ 45 feet storage container (cargo container)
+ 48 feet storage container (cargo container).
Instructions for ordering Tân Thanh Container's storage container in Vietnam
Here are the instructions for ordering a storage container from Tân Thanh Container in Vietnam for global shipping
Determine the type and size of the container you need.

Contact Tân Thanh Container via email, phone, or website to request a quote.

Obtain a quote and review all necessary fees.

Arrange payment via wire transfer, credit card, or PayPal.

Arrange for delivery or pick-up from Tân Thanh Container in Vietnam.

Prepare for shipping with all necessary documentation.
Tân Thanh Container (Tân Thanh Mechanical Trading Corporation) is a leading global container manufacturer and ISO container manufacturer in Vietnam. Since 1994, we have specialized in providing high-quality container products and services to clients around the world.
We offer a wide range of container products, including storage containers, refrigerated containers, office containers, sanitary containers, container houses, open-side containers, clinic containers, and containers of any custom size and weight. We also specialize in providing custom container options to meet your unique needs.
At Tân Thanh Container, we are committed to providing high-quality products and services at a flexible price point. We offer better pricing for larger order quantities and provide global shipping service, quick support, transportation-added services, and global shipping to ensure a seamless customer experience.
Contact us today at info@tanthanhcontainer.com or via Quick Support (+7 GMT - 8:00 to 17:30) at +84 968 039 939 to request a quotation or discuss your custom container project. For more information about our products and services, please visit our website at tanthanhcontainer.com.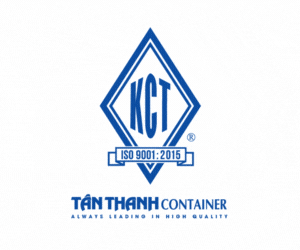 Contact Information
TÂN THANH MECHANICAL TRADING CORPORATION
Address: No. 14, Street No. 15, KP 4, Linh Trung Ward, City. Thu Duc, City. Ho Chi Minh City, Viet Nam
Phone number: +84 968 039 939
Email: info@tanthanhcontainer.com
Contact Now
Tan Thanh
24/7
support!