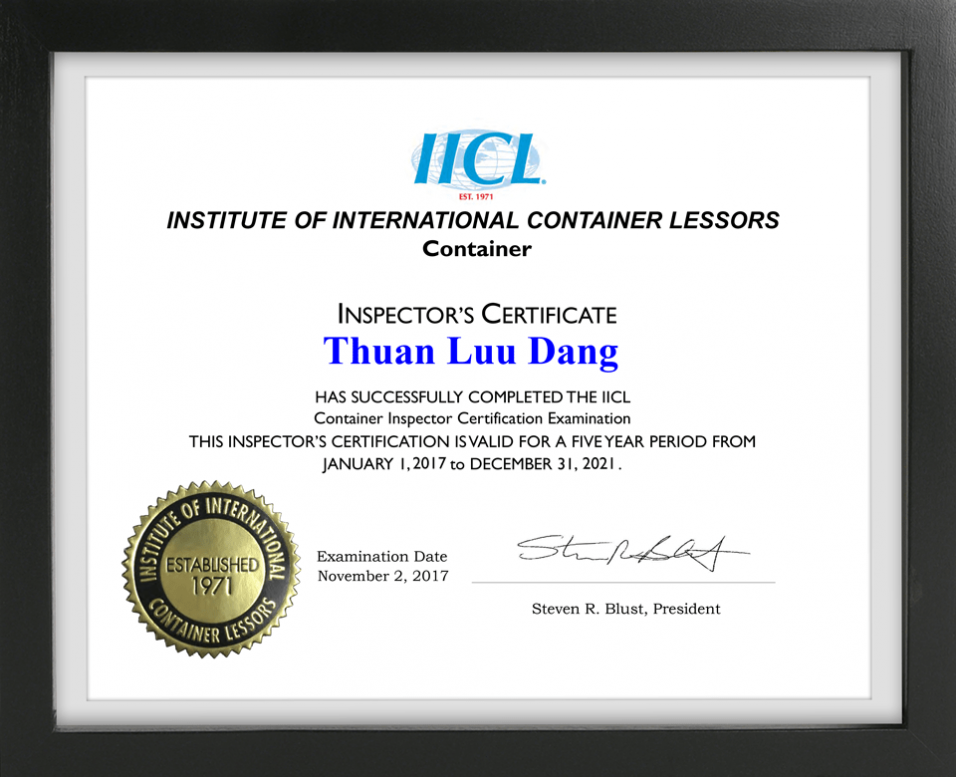 From October 11 to November 18, Tan Thanh has participated the examination in the IICL, IICL(the Institute of International Container Lessors), the international standard for container and related repair and maintenance activities. Inspection of all types of containers, valid for 5 years all over the world.
What knowledge does the IICL equip Tan Thanh engineers?
Knowledge of IICL6 standards.
Knowledge of container inspection procedures before and after hiring, repairing and upgrading.
Knowledge of how to measure the technical parameters of each failure in the container.
Knowledge of the types of container damage in accordance with IICL6 standards such as damage due to operation, natural erosion, during the import and export of goods from the container.
Knowledge about container delivery process, how to assess the status before and after the container supply such as hygiene, prevention …. and how to handle safe hygiene in accordance with IICL6 standards.
Knowledge about how to assess the damage of each specific part of the container, which will help prepare the substitute materials, supplies for repairs, as well as how to proceed with standard repairs. IICL6.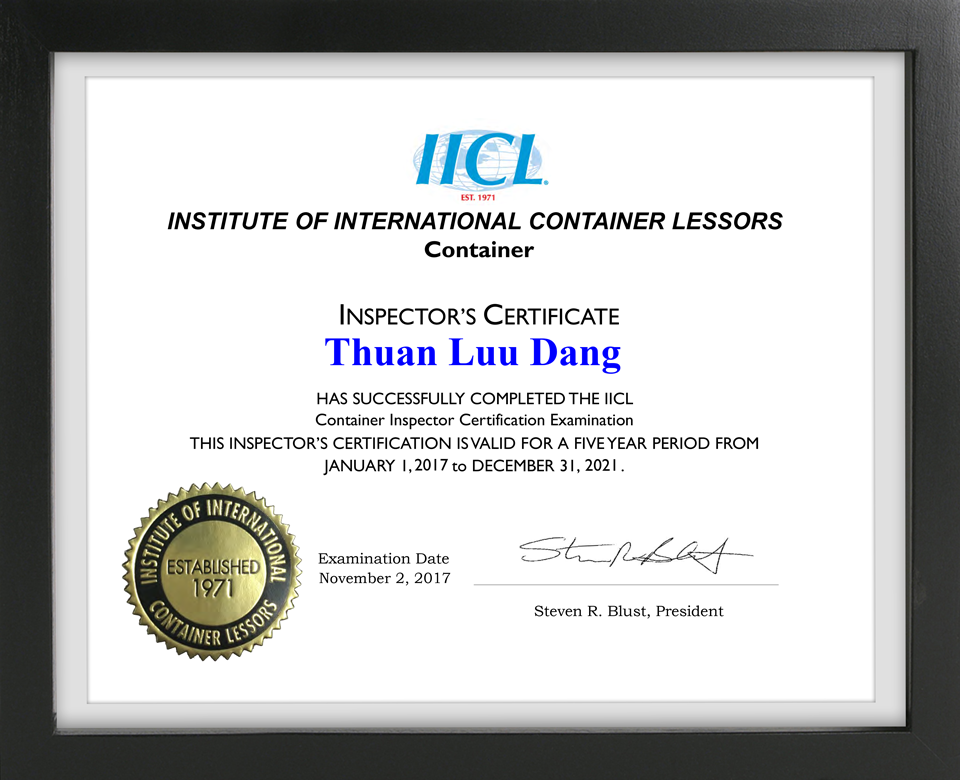 Tan Thanh engineers have done an excellent job with honors and increasingly upgraded themselves to serve customers in the best way.