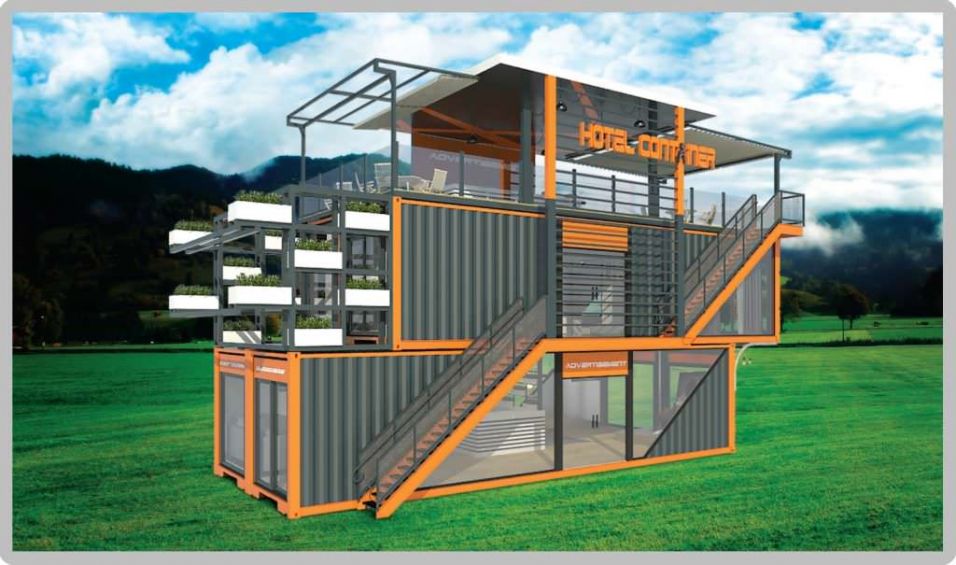 When converting and matching old containers, your business takes advantage of available materials. This helps enterprises maximize cost savings while still meeting the new transportation needs and other necessary needs of the business. Plus, the reuse of containers is a great act of protecting the dear environment that is threatened every day.
Container was converted to a Container Hotel
Your business typically carries goods in containers every day, and has small containers of just 40 or 45 feet. This results in more total shipments, higher costs for shipping, and increases the cost of your product/service, making you lose a competitive edge. Instead of buying a new, larger 48-foot container, converting the container size from 40 to 48 feet will maximize cost savings while you still get the desired performance, by making use of the old container. Increasing the size, increasing the volume of goods transported for 1 time may help you save shipping costs, increase business efficiency. For enterprises providing logistic transport services, this also helps enterprises increase revenue per shipment for more than 1 time.
Your business has never owned a container, but your company is in need of containers for new business needs such as dry containers, reefer containers, office containers, ... However, buying a new container is wasted. cost a lot, far beyond the budget your company can afford. A more economical solution is for your company to buy old containers and convert them according to their intended use. Container conversion costs are much smaller than buying new ones, but they fulfill many new business needs. Therefore, your company can consider this option, to bring maximum efficiency to the job.
So what is container conversion?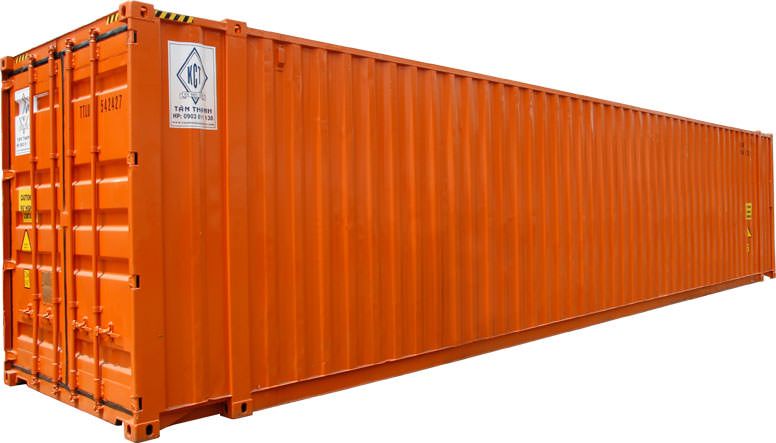 Container is converted by matching two 40 ft container
Container conversion is the use of original containers larger than 40 feet to design new structures with a variety of uses. Through physical and technical impacts such as extending, opening the side door, opening the roof, processing into a container, decorating more furniture ... ..Depending on the needs of each company, that container is converted according to different designs. Old containers turned into useful products for the practical needs of humans.
Container conversion is also a good act to keep the habitat away from a large amount of difficult to destroy metal waste.
Container conversion process?
Depending on the purpose of use, the container is converted according to different processes. To visualize in more detail you can refer to a very methodical 4-step container conversion process from Tan Thanh as follows:
Step 1: Choose suitable and qualified container shells to convert. Dismantle the locomotive or the components on the container to avoid interference (if any).
Step 2: Perform physical impact: cut open the door, locate the partition, the location of electric and water equipment, or weld extension (if any).
Step 3: Pump insulation foam, install water and electricity system, complete installation of door system, and other parts, locate the skeleton.
Step 4: Finishing walls, ceilings, floors, coating, interior decoration, ...
For example, with the conversion of a 40-feet reefer container to 48 feet:
Step 1: Remove the air-conditioner (it can be oil engine or group of engine on the top of the car)
Step 2: Physical effect weld the connection of the container, use the required size connector, and seal the connector wall.
Step 3: Insulating foam pump.
Step 4: Powder coating, oil machine installation and finishing.
Who should use the container conversion service:
Manufacturing enterprises with high volume of goods transport: garment, agricultural products, food, beverage, mechanical machinery ...

Enterprises are in need of using cheap warehouses.

The enterprise specializes in providing logistic transportation services.

Contractors / individuals working in the construction industry regularly work on site.

Those who want to build cafes, homestays for rent, mobile stalls are both unique, convenient and low cost.

Those who need a fully equipped, colorful and cheap living space or shelter cannot afford to build houses in the traditional method.

Enterprises who want a portable and convenient product display and exhibition space, the modified container is very suitable.
Some examples of converted containers in Tan Thanh: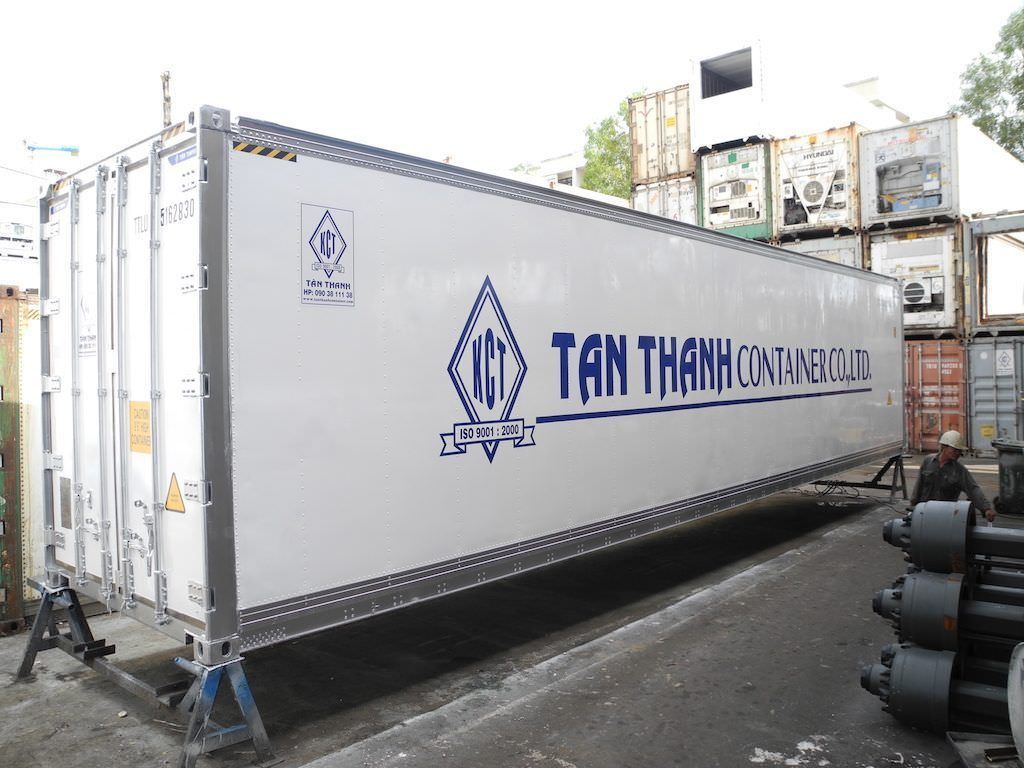 Refrigerated container after being converted to be extended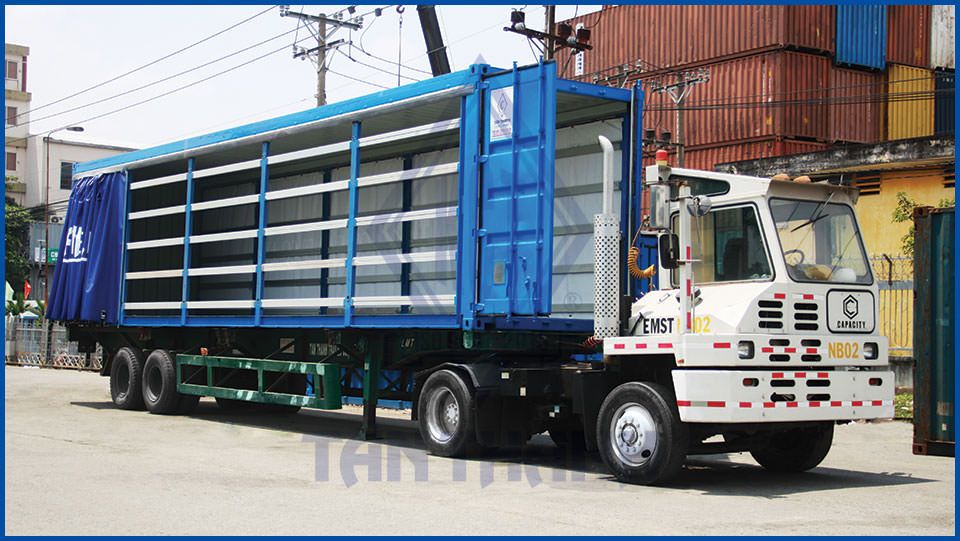 The original 40 ft container was converted to a tarpaulin container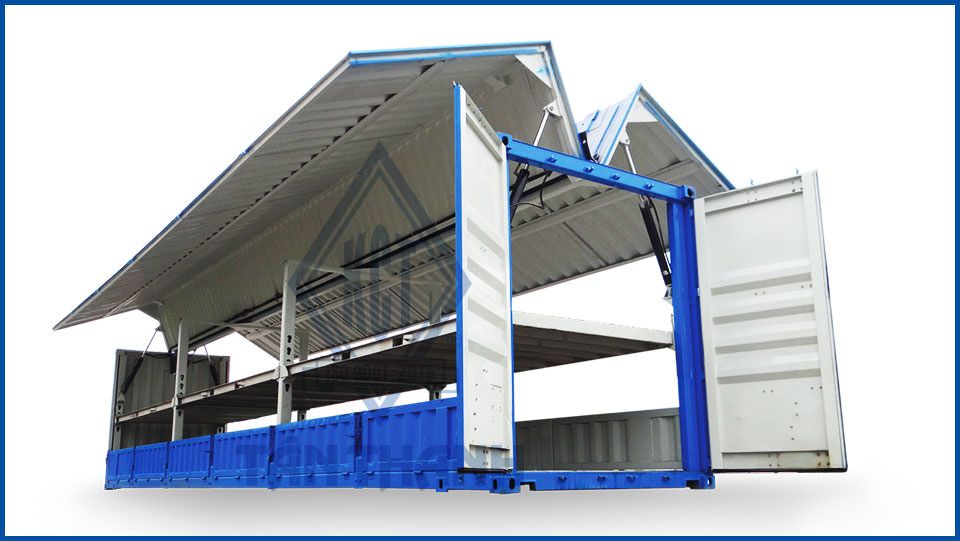 The original 45 ft container was converted into another kind of containers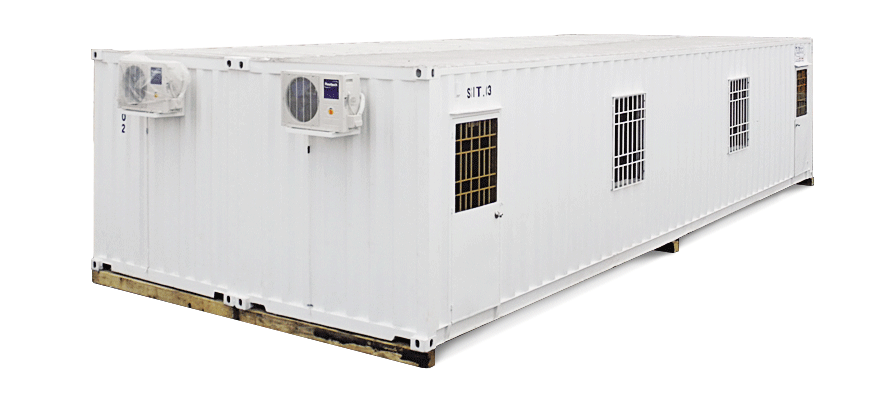 Container office after being converted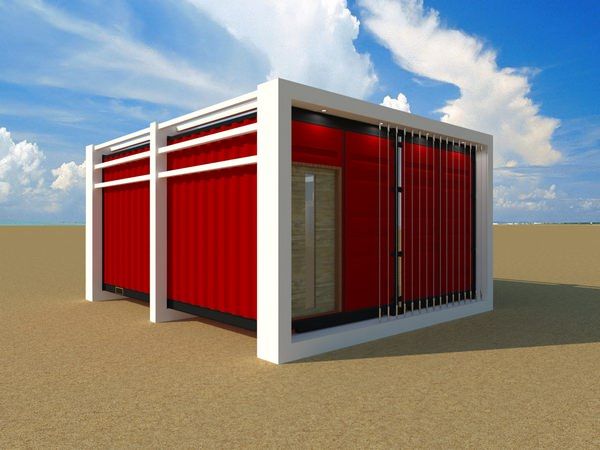 Container karaoke bar after conversion from a 20 ft container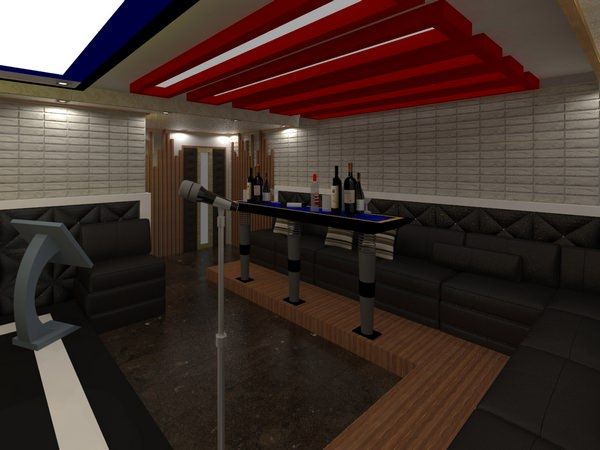 Inside the karaoke room container after being converted
Container sauna after being converted


Container sauna after being converted

Container fast food stall after being converted
Why should you convert containers in Tan Thanh?
Tan Thanh is an industry leader in the field of container production and supply. The company has been developing for more than 20 years, constantly improving products with higher quality to suit the social needs. An important thing that makes Tan Thanh's reputation is that the strict management process of product quality, after-sale customer care service has always been improved towards customers.
Advantages worth considering when choosing container conversion and matching services in Tan Thanh:
Cost savings up to 2/3 compared to buying new containers.

Can be converted into many different products according to the needs of each individual.

When converting reefer containers, there is no heat loss.

Container after conversion is not broken horizontally.

Definitely welded due to high workmanship.

Annual warranty service nationwide.
With Tan Thanh, we always stand in the position of customers to make the best quality products. All concerns of customers are listened to and understood by Tan Thanh to improve and develop more perfect products. We look forward to hearing any comments from you.
Incentive program in September: Quickly own VOUCHER worth VND 5 million when converting and connecting a 45/48 feet container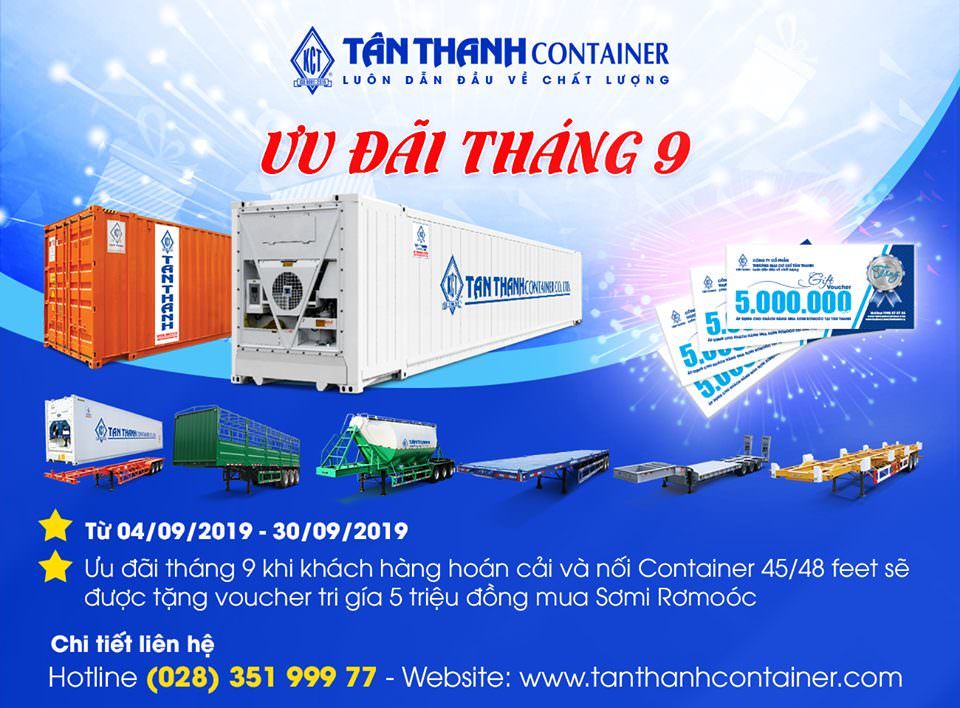 Contact to receive conversion service advice from Tan Thanh:
Tan Thanh Trading and Mechanic Corporation
Address: Quarter 4,Truong Son Street, Linh Trung Ward, Thu Duc District, HCMC
Tell: (84 28) 35 199 977 – Fax: (84 28) 37 222 535 – Hotline: 1900 57 57 38 (3000đ/phút)
info@tanthanhcontainer.com
Do not hesitate to pick up the phone right away to get the fastest advice and support from Tan Thanh!
 #dichvuhoancaicontainer, #hoancaicontainer, #noicontainer, #tanthanhcontainer