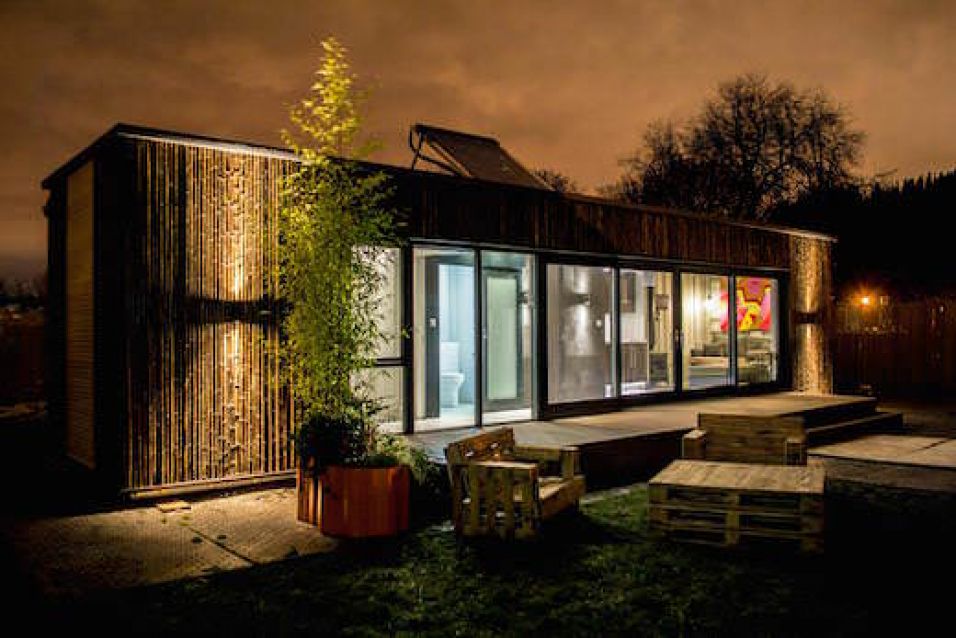 Ireland-based architecture firm Ceardean Architects, in collaboration with several partners and groups, recently completed Ireland's first shipping container home, as part of the Ripple Container Homes Project. The home will be donated to the St Vincent de Paul charity and used as housing for the homeless. The shipping container spent some time on exhibit at the Irish Museum of Modern Art (IMMA), before being moved to Deerpark in Co Cork and given to a family in time for Christmas. While it was on display at IMMA, people could visit it and familiarize themselves with the benefits of cargotecture.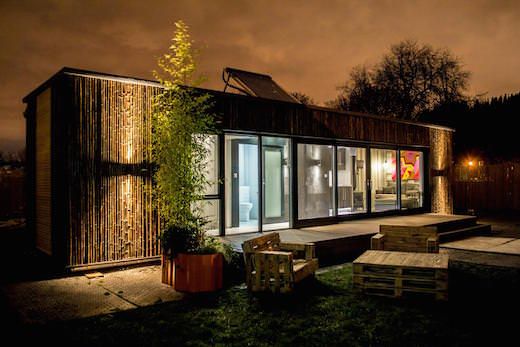 The home was built using a single 40-foot by 10-foot shipping container, with a 9-foot 6-inch ceiling. Over 60 suppliers donated materials and labor to build this home, and it was completed in November in just three days. The end result is an affordable, comfortable and state of the art home.
According to Derek Trenaman of Ceardean Architects, one of the main aims of the project was to serve as a "prototype" for communities looking for new and affordable ways of easing the housing crisis. They will be releasing the plans to encourage other such DIY projects, and Trenaman hopes that it will bring a community's plumbers, welders, plasterers, and others together to build more such homes, working in a reciprocal way.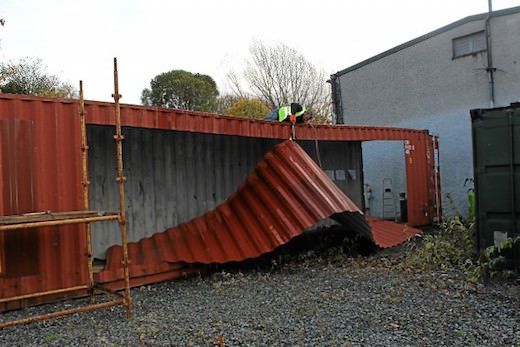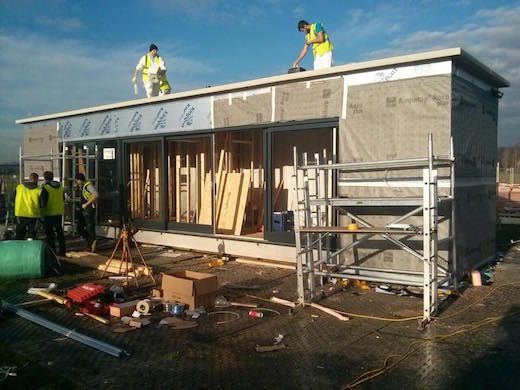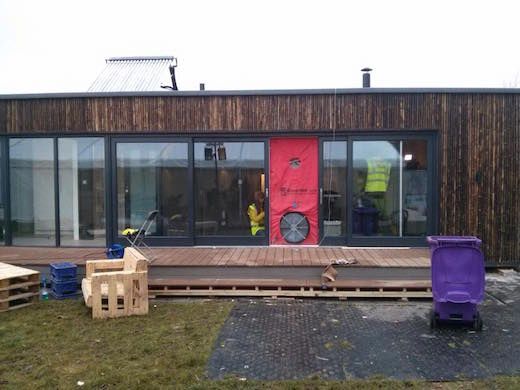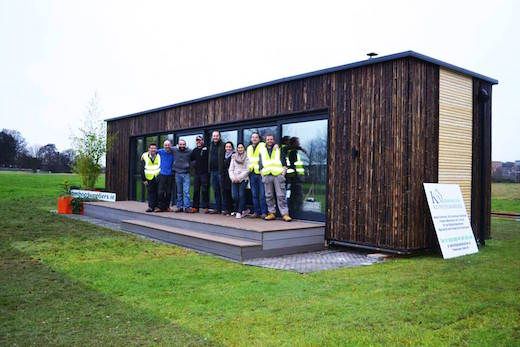 About half of the container home is taken up by a living room and a fully functional kitchen. The bathroom with shower is located next to the kitchen, and is adjacent to the bedroom, which is spacious enough for a bunk bed and a wardrobe. The home also has a spacious deck, and is fitted with a 30-foot (9-meter) window, which lets in plenty of natural daylight. The home can sleep six people though it would be most suitable for a smaller family, such as a single mother with 2 children for example.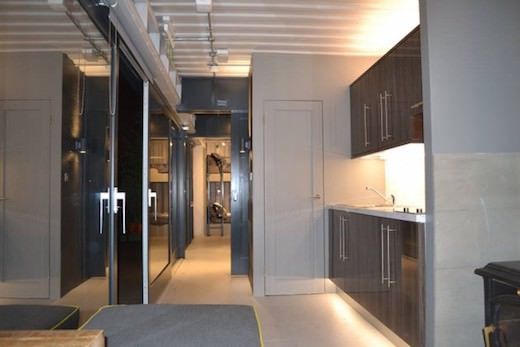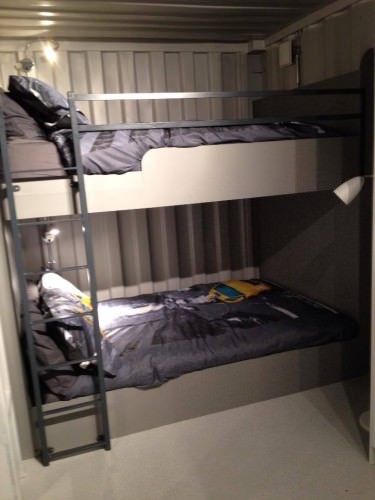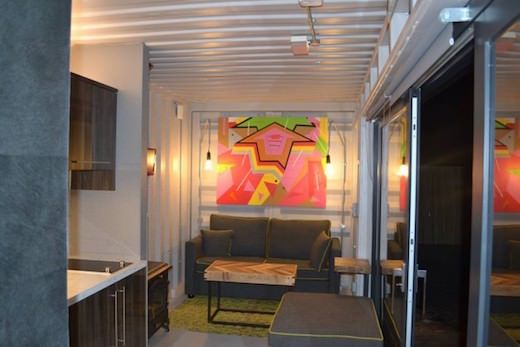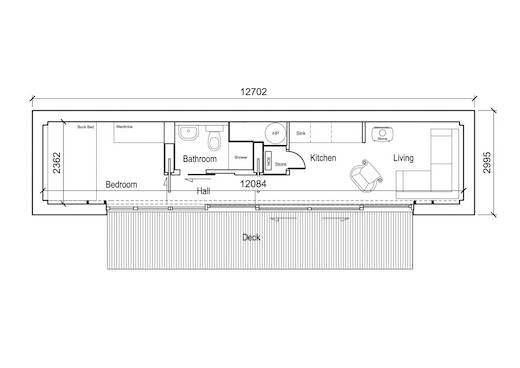 The shipping container home cost an estimated $ 61,000 (€50,000) to build, but the architects are certain this could easily be brought down to $31,000-$37,000 (€25,000- €30,000). According to Trenaman, the home was built to meet and exceed all standards and is equipped with various state of the art technologies, such as micro heat recovery units, back boilers, and hot water heating. The home is also equipped with a solar panel array, which can take care of nearly all of its energy needs. Using more affordable technologies would reduce the building costs considerably.
According to internet