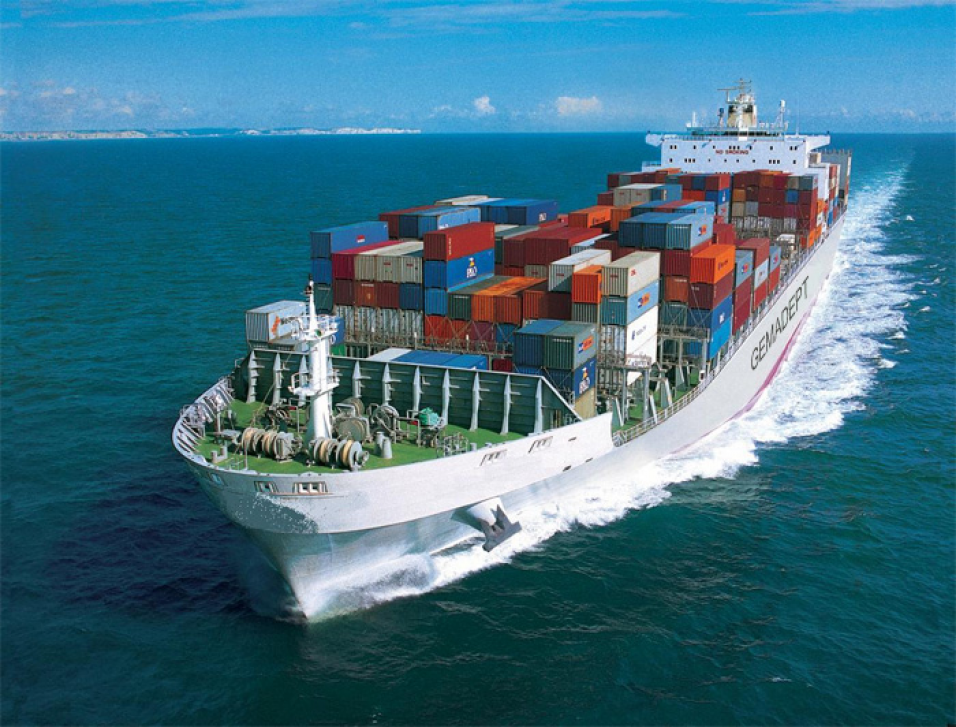 Sea transportation has been formed for a long time and has an important position in freight transport. So what is sea freight? What types of goods go by sea? How is the sea freight process? Please read the entire article below to have a brief knowledge of sea transportation.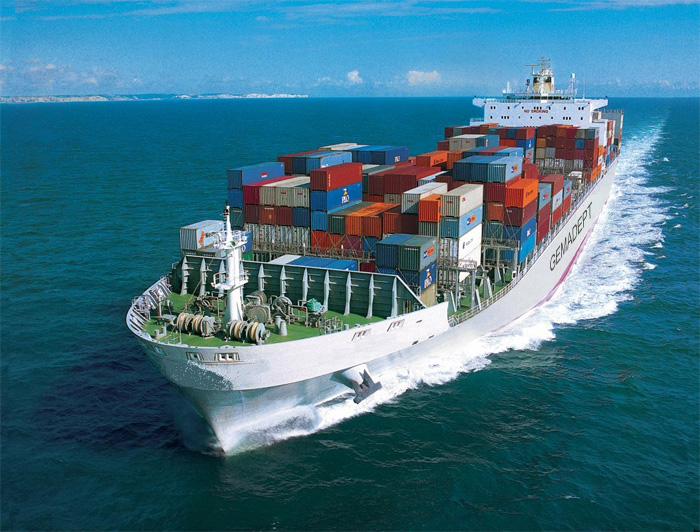 Sea transportation plays an important role in trade
Sea freight concept
Sea transport is a form of using sea transport means to transport goods moving from one place to another, from domestic ports to foreign ports.
Types of goods allowed to go by sea and prohibited to go by sea
In the sea transport industry, there are clear regulations on the types of goods by sea: there are goods that are allowed to be transported and there are goods that are not allowed to be transported.
Goods by sea are allowed to be transported
The types of goods that are allowed to be transported by sea or by sea will include:
Goods with physical and chemical properties, chemical solutions, hygroscopic substances or powders
Goods that are easily affected by weather and environment such as spices, tea or tobacco
Products related to construction and industry such as: building materials, industrial materials, machinery, etc.
Goods will be transported by many different means depending on the type of goods. For example:
General goods will be transported by containers
The minerals, sand, stone will be transported by barge
Frozen food is transported by refrigerated trucks
Goods by sea are not allowed to be transported
In addition to goods transported at sea, there will be some prohibited and dangerous items that are prohibited from being transported to ensure safety.
Prohibited substances, depraved cultural products: These are goods that are not allowed to be transported with any form of traffic. If detected, the carrier will be fined, even prosecuted for criminal liability.
Toxic, flammable and explosive chemicals: For sea transportation, toxic and explosive chemicals will be strictly prohibited because it causes unpredictable consequences. These substances are not only harmful to life but also seriously affect the marine environment.

Characteristics of Vietnam's sea transportation
Vietnam's sea transport network in recent years has grown rapidly. Not only domestic trade, sea transport also reaches out to the world, active in the world's seas.
Vietnam has a sea area of ​​over 1 million square kilometers, where this is an extremely important trade and trade route between the Indian Ocean and the Pacific Ocean. According to statistics, about 250 to 300 ships pass through the East Sea every day, accounting for a quarter of the traffic operating in the world's seas.
Our Vietnam holds important sea lanes, is the focal point for exchanges with neighboring regions and countries around the world. Therefore, contributing to promoting economic and cultural exchanges, strengthening the relationship of integration to the world.
It can be seen that our country's sea transport is growing day by day with the following characteristics:
Transport all domestic and international import and export items.
Our country's sea transportation is open and natural, there are few means of transportation and it is also inexpensive to repair or renovate.
Vessels have the capacity to carry large cargoes, with no limit on the volume of goods like other commodities.
Shipping goods by sea also saves maximum costs for businesses.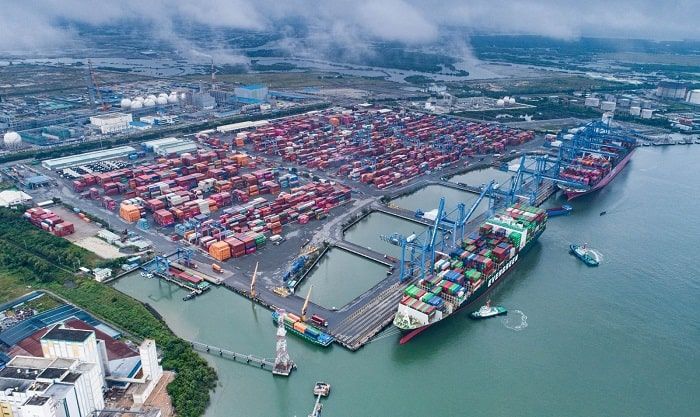 Vietnam's sea transportation is growing day by day
What steps does the sea freight process include?
Similar to other transportation activities, the process of sea transportation of import and export items will be done through the following process:
Step 1: The shipping service providers will receive requests from customers: know the information about the type of goods, the address of the warehouse to pick up the goods.
Step 2: Will start physical inspection of goods in accordance with Customs regulations. Make all the necessary documents and documents to apply for customs clearance of goods at sea.
Step 3. Seagoing goods will be transported to the storage facilities at the port before being transported to the ship's deck.
Step 4. Proceed to load the goods onto the ship and start the shipping process.
Step 5: When the goods arrive at the destination to be delivered, the carrier will unload the goods and deliver them to the recipient's address.
Tan Thanh provides a variety of containers suitable for sea transportation
Currently, the demand for sea transport services is increasing, and many units providing sea containers have also been formed. With more than 25 years of experience in manufacturing containers, Tan Thanh is a reputable enterprise, always leading in quality.
Tan Thanh Container provides a variety of containers suitable for sea transportation. Tan Thanh's containers are manufactured on the most modern lines, committed to quality, and are always strictly inspected during every production process.
Containers delivered to customers always meet the criteria of WWST, IICL, and CW. In particular, Tan Thanh has a stable source of quality and quantity containers, so it can easily meet the needs of customers at any time.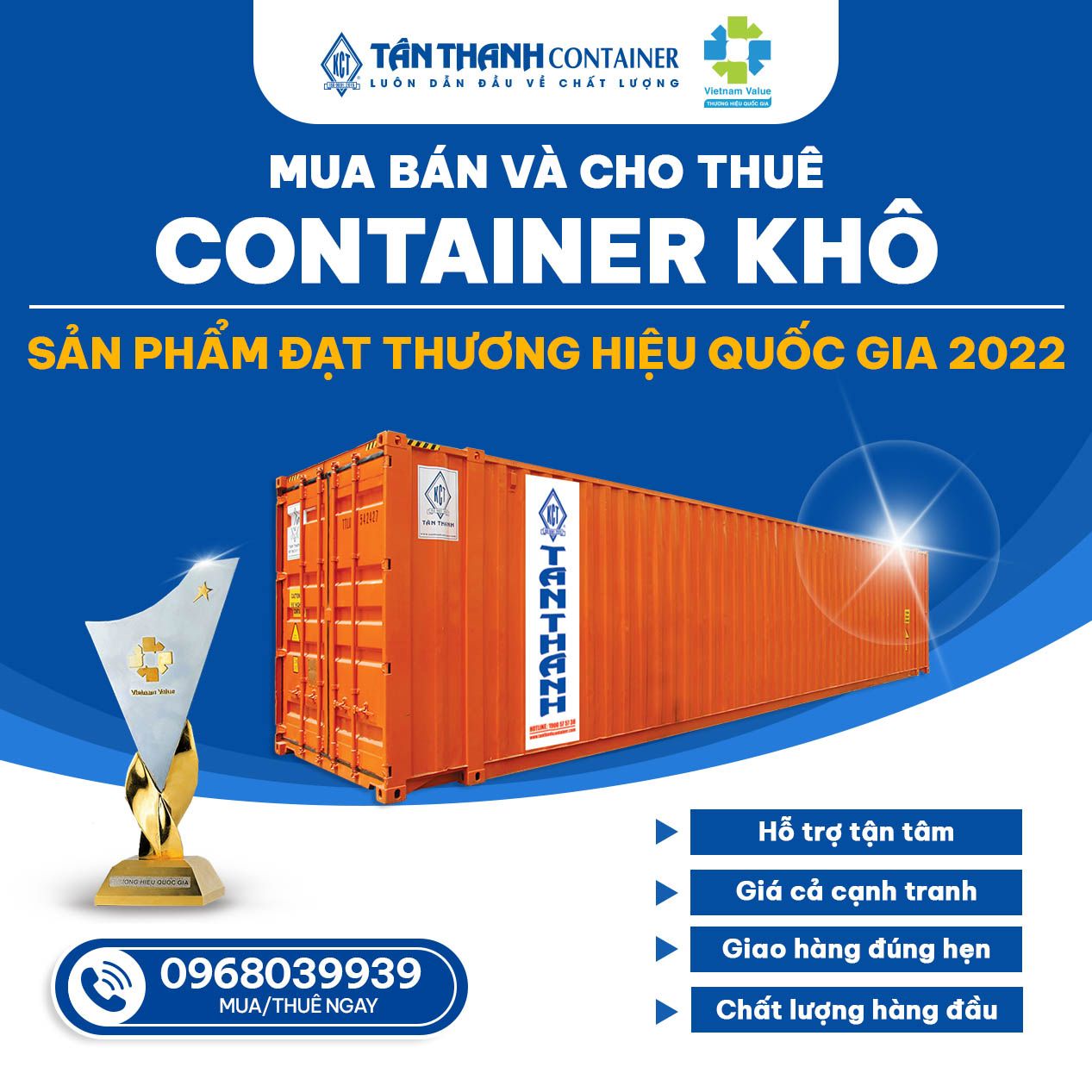 Tan Thanh Container - the quality of international standards
When buying or renting Tan Thanh containers, customers can be assured of the quality and service:
Guarantee 100% best quality products
Product delivered on time
Purchase support from a team of professional consultants
In addition to providing sea containers, Tan Thanh also provides container services such as maintenance of containers, design, repair, construction of containers, transportation, and lifting of containers, changing old and new containers, or painting. on the container.
Customers who have needs for dry containers, refrigerated containers, office containers, and houses ... can contact Tan Thanh Container directly for a detailed quote.
The above article is detailed information about sea transportation as well as provides customers with knowledge about sea transportation. Hopefully, through the above article, customers will update the most specific regulations and processes of sea transportation. And if there is a need for storage and transportation of ocean freight, do not hesitate to call Tan Thanh container immediately.
Contact Info
Tan Thanh Mechanical Trading Corporation
Address: No. 14, Street No. 15, KP 4, Linh Trung Ward, City. Thu Duc, City. Ho Chi Minh City
Phone number: 0968 039 939
Email: info@tanthanhcontainer.com