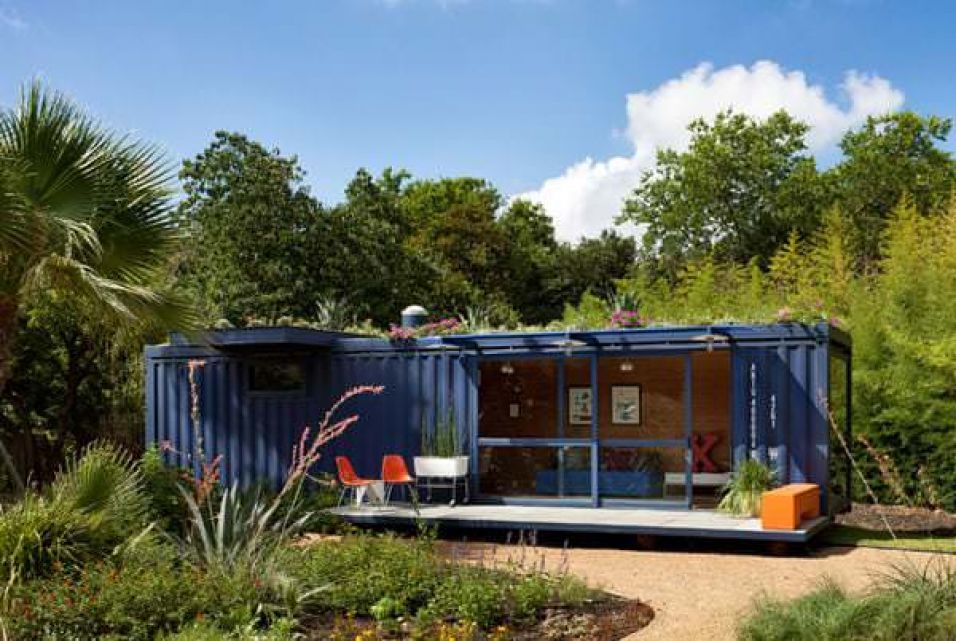 With a bold and creative idea, individual owners have turned containers into beautiful spaces
Although these containers are not simple to decorate, but for those who love the challenge and novelty, they are willing to recycle these boxes into lovely houses, in accordance with the needs of familes. Let's see 7 houses made from extremely beautiful and comfortable containers.
1. The guest house is made up of containers
This unique design concept by architect Poteet. The combination of bold colors and materials, and the stunning surroundings, this is a great place to relax with friends.
Patio in front of the house is a solution to avoid rain and direct sunlight in the house. Wooden furniture makes the house feel cozy.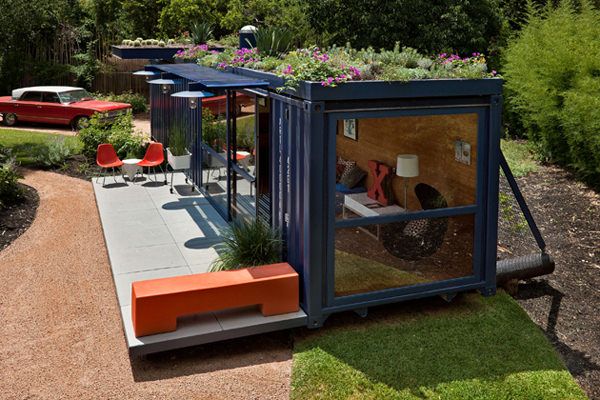 The containers are painted blue, part of the box is cut to form sliding doors and windows.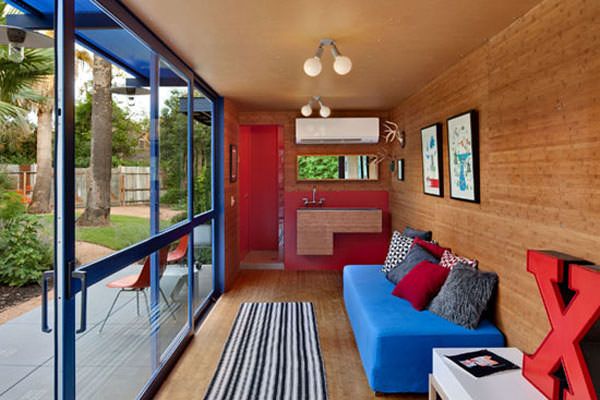 2. House of architect Adam Kalkin
Architect Kalkin designed and built his own home out of recycled containers. There are many reasons for him to do this, including the durability and cost of the "house" under USD1,000.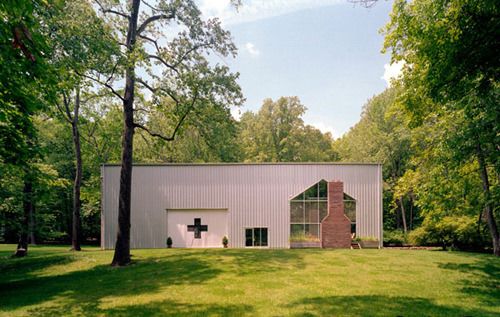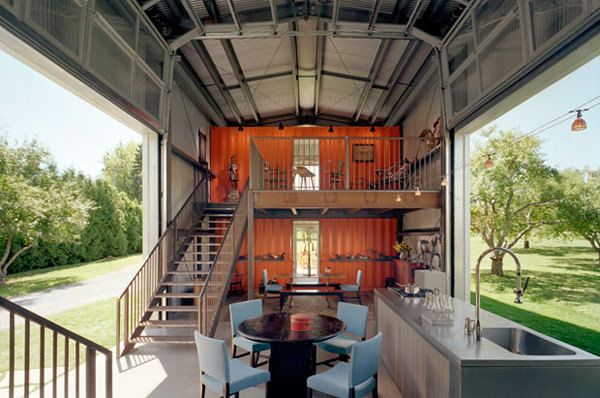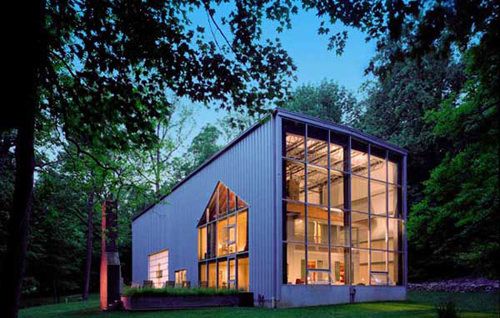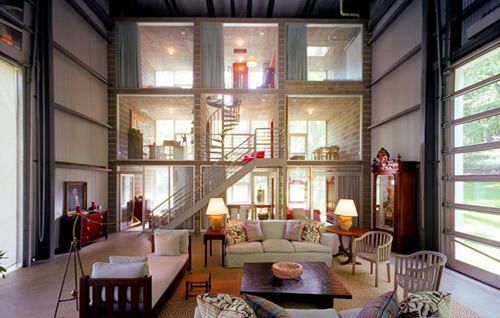 Architect Kalkin's house has a "house in house" structure, meaning that in a large house, there are many small houses. The house includes many large sliding glass doors and is very easy to see outside, meeting fully the needs of modern life with bedrooms, bathrooms, living rooms, kitchens, this is a very unique living space!
3. Patrick Partouche's mansion
This is a more complicated project, designed by French architect Patrick Partouche in 2010. This house is in the shape of a traditional house, with an area of 680 square meters and costs about USD 287,000 to finish.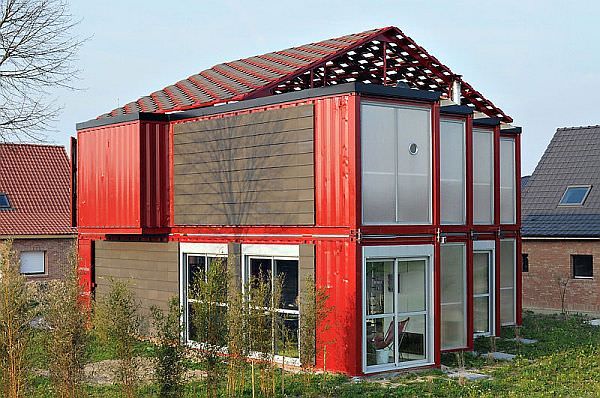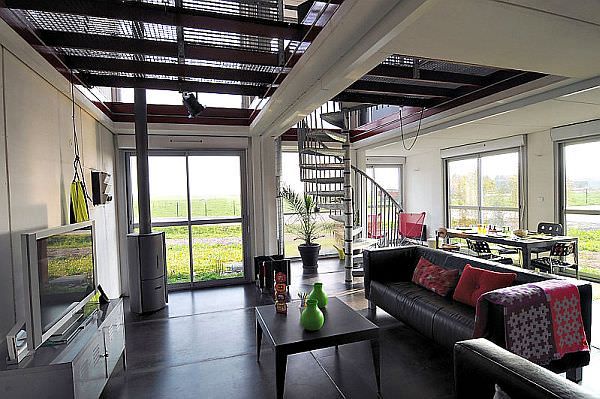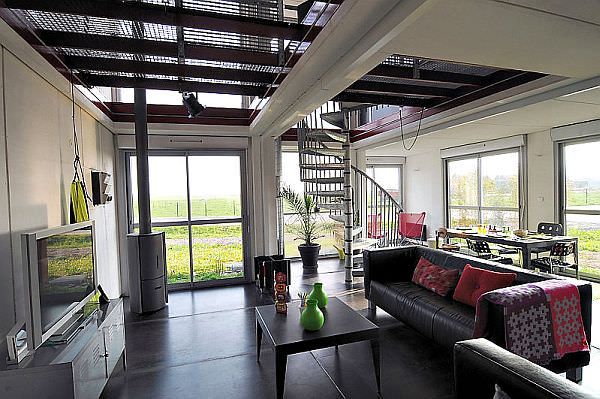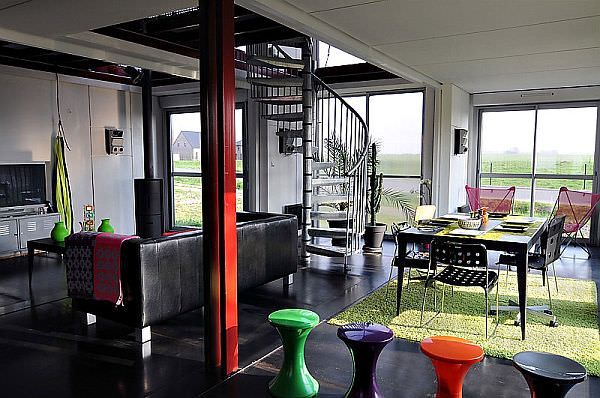 4. The $ 40,000 house by Benjamin Garcia Saxe
Benjamin Garcia Saxe spent about USD 40,000 to build a beautiful living space in Costa Rica. This project focuses on "communicating" with nature rather than construction. The house is very luxurious and modern, but it only took a small amount of material and 2 assembled containers.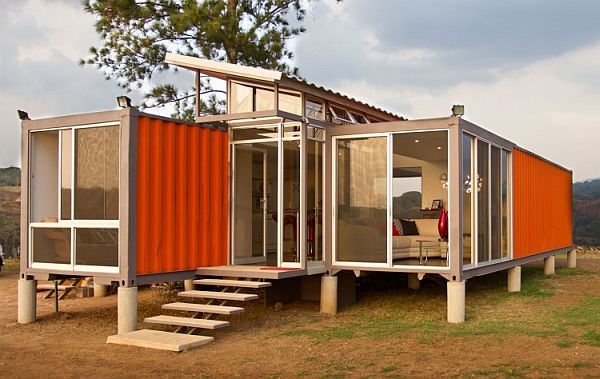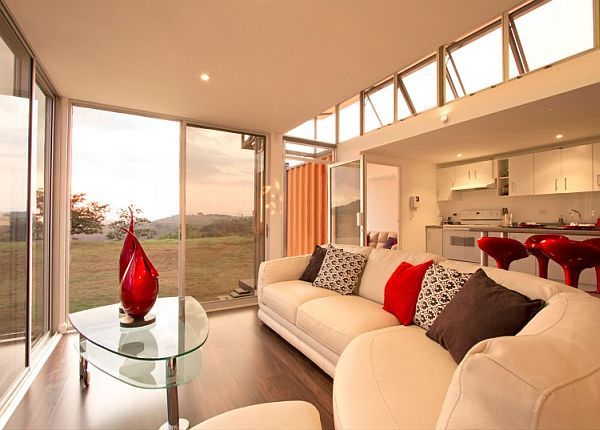 5. Container house in El Tiemblo
This house is located in the province of Avila, Spain named "Casa El Tiamblo".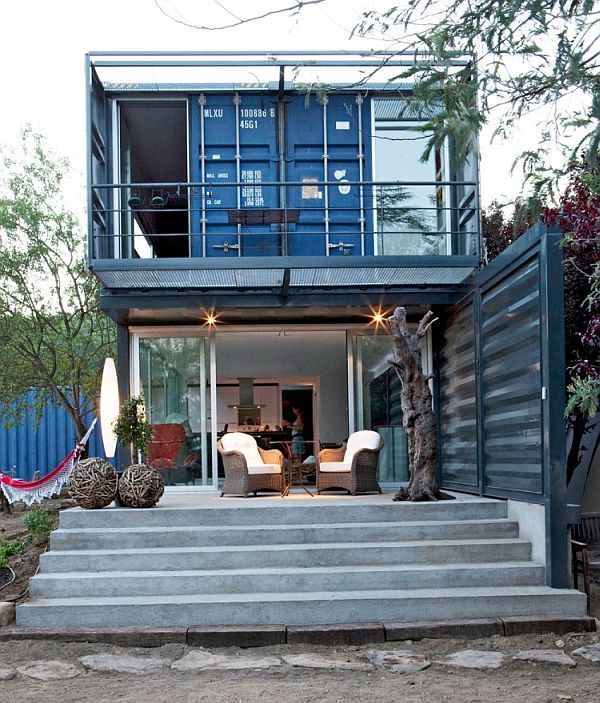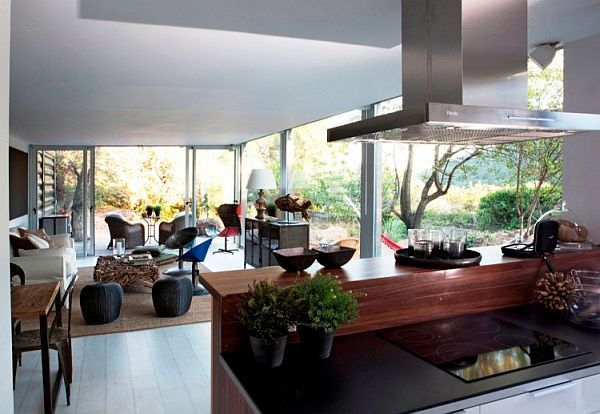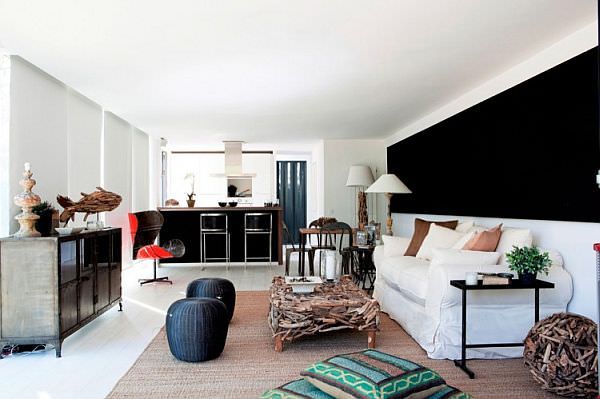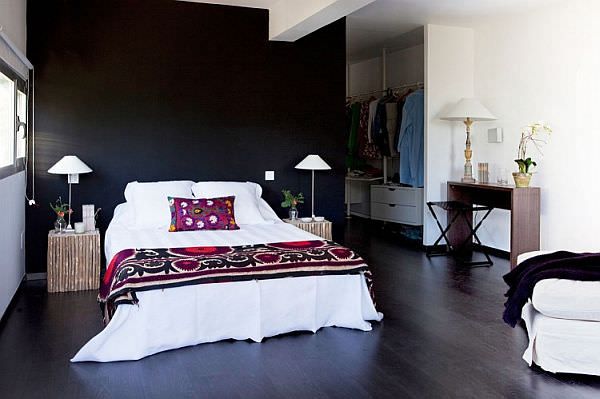 At a cost of about $ 182,000, the architects have created a modern, stylish and comfortable home that includes fully furnished, with a large kitchen, an open living room with large windows, and a fully furnished room, comfortable bed room and trendy furniture.
6. The first container house in the Mojave Desert
Without knowing in advance that this house was made of containers, you wouldn't have guessed it. Modern interior design with open space solutions, plenty of natural light and an outdoor area. This is the design of Ecotech.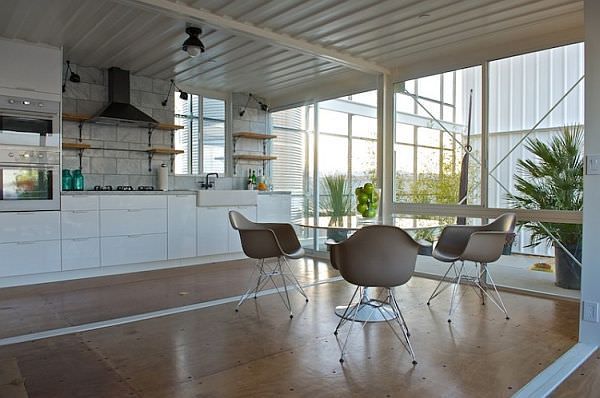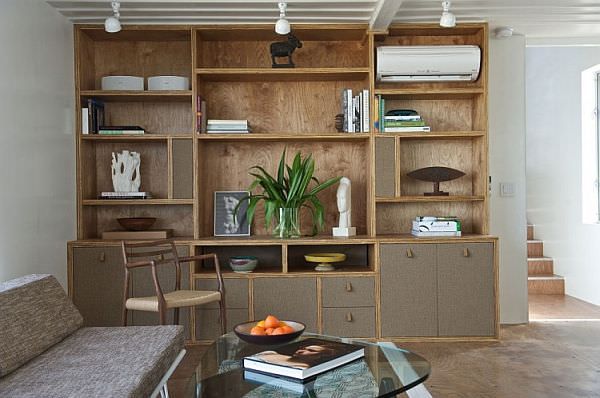 Modern and cozy house assembled from 5 containers
From 5 containers assembled together, the house has an extremely comfortable living space. The roof has an insulating foam design to protect the best living conditions.