Reefer Container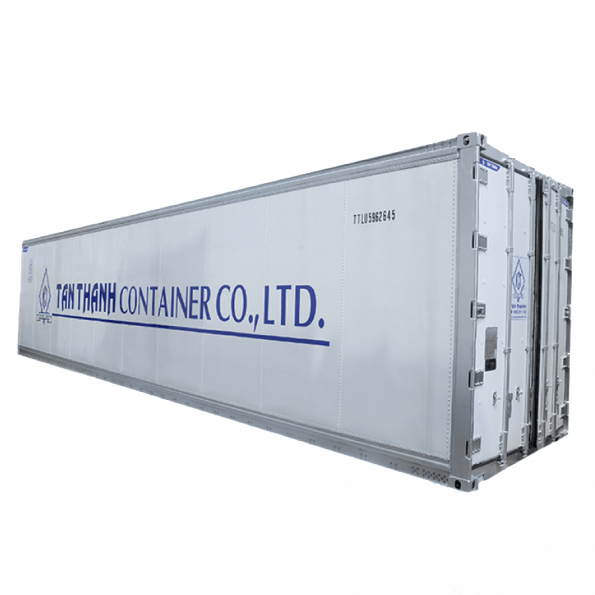 ---
What is a refrigerated container?
Refrigerated containers also known as reefers container are containers used in intermodal freight transport. That is to say that they're used for shipping temperature-sensitive goods that require refrigeration. These containers have a built-in refrigeration unit. Refrigerated containers can keep their internal temperatures stable. They have adequate airflow and humidity control. These features will aid in the preservation of perishable goods by protecting them from spoilage caused by heat, extreme cold, a lack of adequate airflow, or excessive humidity.
These units can be charged with diesel-powered generators during transport to keep the container's temperature consistent. ISO containers can reach and maintain temperatures of -65 to 40 degrees Celsius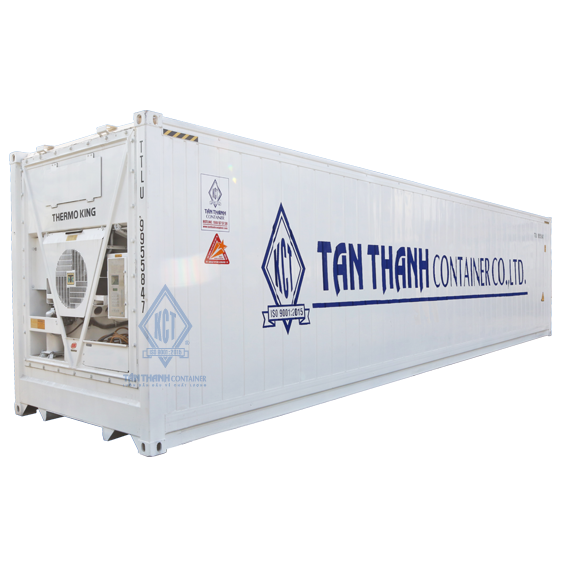 Dimensions, sizes, and specifications for refrigerated containers
Refrigerated containers come in a variety of sizes, dimensions, and capacities. Here are some common refrigerated containers: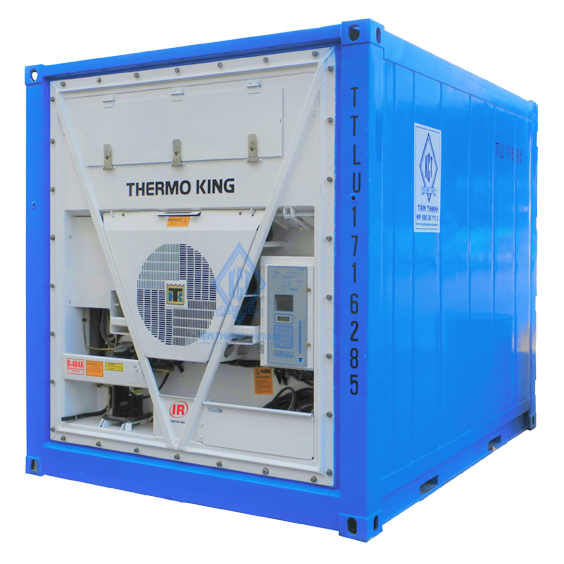 SPECIFICATION
Feet
Meter
Overall dimension
Long
9ft 9.8in
2.991
Wide
8ft
2.440
Hight
8ft 6in
2.590
Internal dimension
Long
9ft 3.3in
2.828
Wide
7ft 8.5in
2.350
Hight
7ft 9.7in
2.381
Door Open
Hight
7ft 6.2in
2.291
Wide
7ft 8in
2.336
Volume
16m³
Tare weight
1350kg
Net tonnage
8810kg
Max gross
10160kg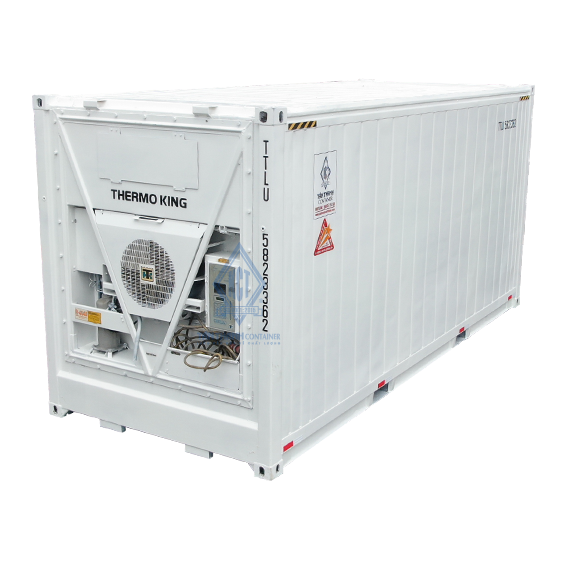 SPECIFICATION
Feet
Meter
Overall dimension
Long
20ft
6.060
Wide
8ft
2.440
Hight
8ft 6in
2.590
Internal dimension
Long
17ft 11.9in
5.485
Wide
7ft 6in
2.286
Hight
7ft 5.2in
2.265
Door Open
Hight
7ft 3.6in
2.224
Wide
7ft 6in
2.286
Volume
28.4m³
Tare weight
3200kg
Net tonnage
27280kg
Max gross
30480kg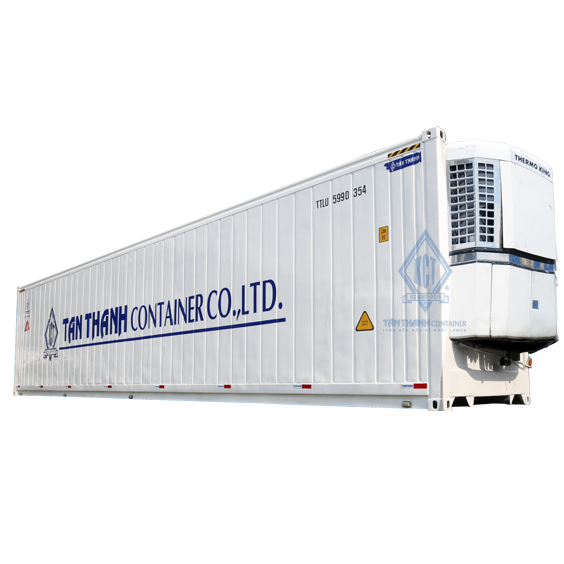 SPECIFICATION
Feet
Meter
Overall dimension
Long
40ft
12.190
Wide
8ft
2.440
Hight
8ft 6in
2.590
Internal dimension
Long
37ft 11in
11.558
Wide
7ft 6.2in
2.291
Hight
7ft 3.6in
2.224
Door Open
Hight
7ft 2.2in
2.191
Wide
7ft 6.2in
2.291
Volume
58.92m³
Tare weight
4110kg
Net tonnage
28390kg
Max gross
32500kg
45 feet refrigerated containers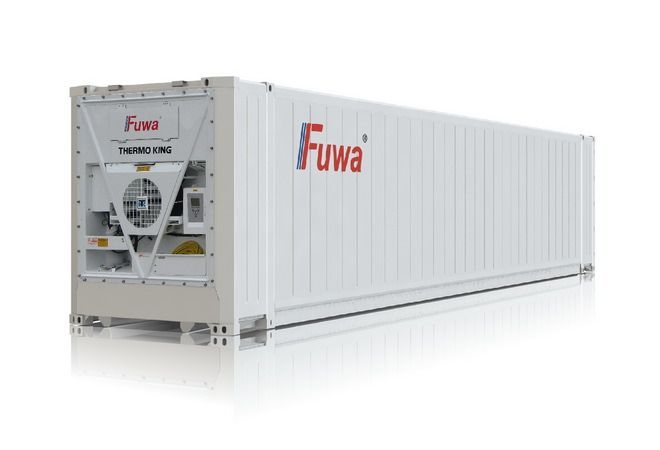 SPECIFICATION
Feet
Meter
Overall dimension
Long
45ft
13.716
Wide
8ft 2.4in
2.500
Hight
9ft 6in
2.896
Internal dimension
Long
44ft 5.7in
13.556
Wide
8ft
2.440
Hight
8ft 10.1in
2.695
Door Open
Hight
8ft 5.8in
2.585
Wide
7ft 11.1in
2.416
Volume
86.1m³
Tare weight
4800kg
Net tonnage
25680kg
Max gross
32480kg
Benefit of using refrigerated containers:
The below are the main benefits of reefer units:
A refrigerated container helps to extend product shelf life.

With the same container, these can be divided into different segments for frozen and chilled goods. Temperature settings for additional segments are also possible.

Refrigerated containers come in a variety of sizes and external and internal dimensions, and they can be used to ship perishable cargo, pharmaceuticals, and other products by land or sea.

Reefer containers are ideal for use in harsh weather conditions.

Because they can be shipped on various types of carriers across land and sea, they provide a better return on investment than reefer ships.

Refrigerated containers can avoid cold storage when they arrive at their final destination.

A reefer container is simple to load and transport.

A Refrigerated container is easy to load and unload.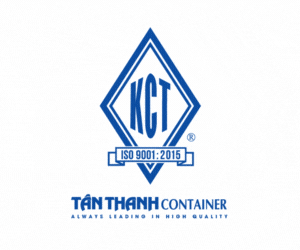 Advantages of Tân Thanh Container's refrigerated container
Tân Thanh reefer containers are favored by the following outstanding advantages:
The American imported evaporator (Thermo King, Carrier, Daikin, Mitsubishi) helps to cool quickly in a short time.
Reefer containers are protected by a 100% stainless steel frame, can be placed outdoors, very durable.
Standard temperature control and good preservation of food.
Compact size for easy portability.
Insulation processing technology saves cooling materials by up to 15% compared to conventional reefer containers.
High load capacity, can transport many goods.
Form insulation has high durability, good heat retention.
Genuine air conditioning system, cold group helps to cool quickly, operate well, with few problems.
Always keep a stable temperature to preserve safe and quality products.
Easily transport particularly flexible cargo to desired locations using specialized trailers. This is the biggest advantage that a traditional cold storage does not have.
It does not take time to build a warehouse, saving costs but still ensuring the efficiency of goods preservation.
Easy to dispose of when not in use.
Tân Thanh Container (Tân Thanh Mechanical Trading Corporation) is a leading global container manufacturer based in Vietnam with a proud history dating back to 1994. We have established a reputation as a reliable and innovative provider of high-quality container solutions to clients around the world.
Our product range includes a variety of container types to suit diverse needs, such as storage containers, refrigerated containers, office containers, sanitary containers, container houses, open-side containers, clinic containers, and custom-sized containers. We are proud to serve customers in many countries, including the United States, Canada, Australia, Cambodia, Myanmar, and many others. Our focus on quality, customer service, and flexibility has enabled us to establish a strong presence in these markets.
The following are the steps for ordering a refrigerated container from Tân Thanh Container in Vietnam for international shipping.
Decide on the type and size of the refrigerated container you require.

To request a quote, please contact Tân Thanh Container via email, phone, or website.

Obtain a quote and go over all applicable fees.

Payment can be made by wire transfer, credit card

Make arrangements for delivery or pick-up at Tân Thanh Container in Vietnam.

Prepare all necessary shipping documentation.
In addition to our high-quality products and services, we also offer quick support and transportation-added services to ensure our clients receive the best possible experience. Our global shipping capabilities ensure timely delivery, no matter where our clients are located.
We take pride in our commitment to quality and customer satisfaction, and we are always looking for new and innovative ways to meet the evolving needs of our clients. If you are looking for a reliable and flexible container supplier, please don't hesitate to contact us at info@tanthanhcontainer.com or call our Quick Support (+7 GMT - 8:00 to 17:30) at +84 968 039 939. You can also visit our website at tanthanhcontainer.com to learn more about our products and services.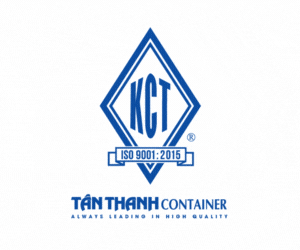 FAQ
What exactly is a non-operational reefer container?
--> Non-operational reefers are shipping containers that have their refrigeration units turned off. These can be used to store goods, usually stored in a dry container. Due to a lack of demand, shipping companies use these as dry boxes rather than leaving them idle or returning them to their origin as empty containers.
What are gensets for refrigerated containers?
--> Gensets or generator sets are essential for a reefer container. These are used when a regular shore power supply is unavailable for reefers. A reefer container needs a constant supply of power and gensets to ensure that there are no interruptions in cooling and your goods are not spoiled.
Contact Information
TÂN THANH MECHANICAL TRADING CORPORATION
Address: No. 14, Street No. 15, KP 4, Linh Trung Ward, City. Thu Duc, City. Ho Chi Minh City, Viet Nam
Phone number: +84 968 039 939
Email: info@tanthanhcontainer.com
Contact Now
Tan Thanh
24/7
support!