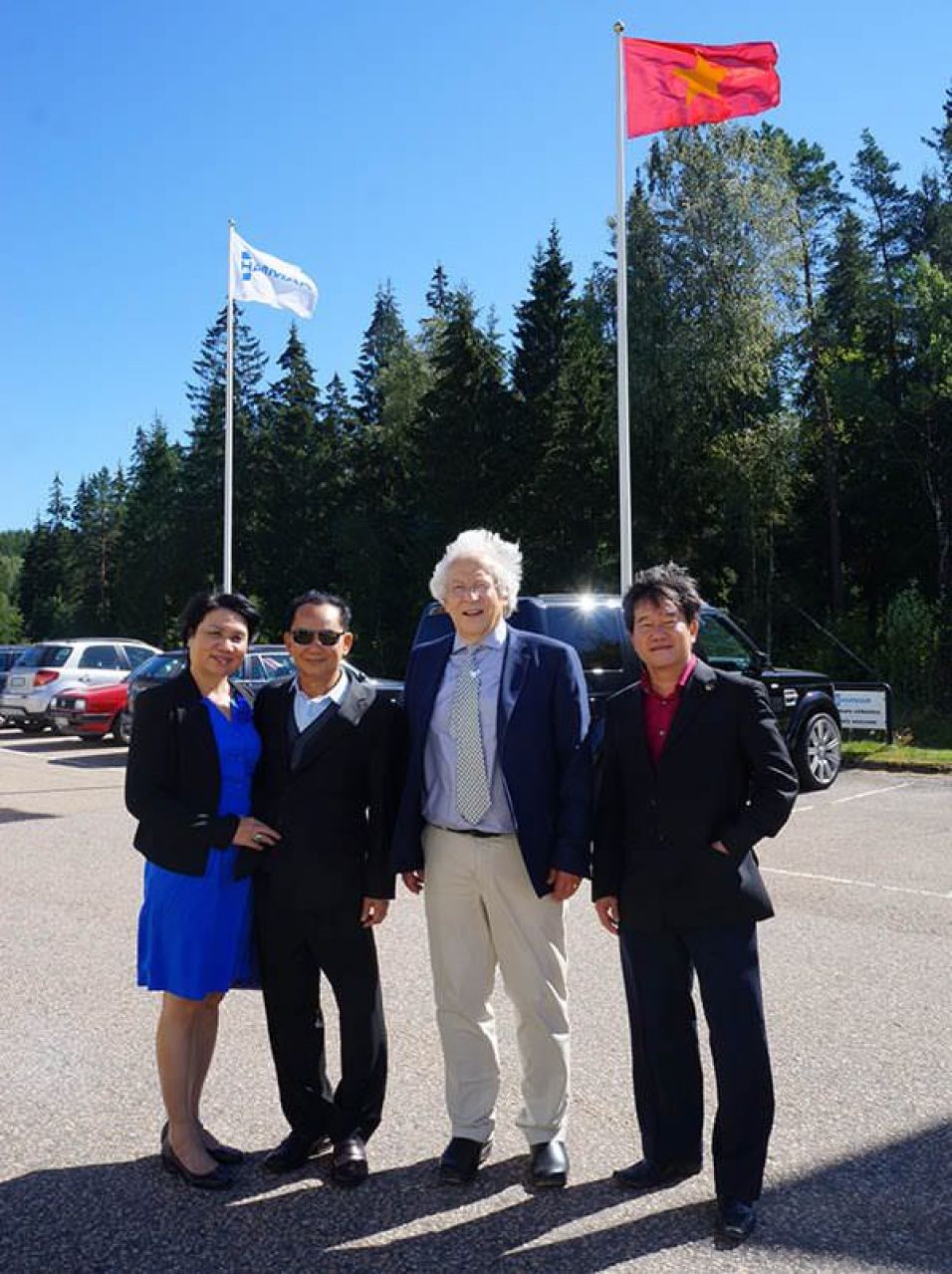 On Tuesday, August 18, 2015, the Board of Directors of Tan Thanh Company visited and worked with the Hammar's Board of Directors at the headquarters of Oslo, Sweden. The purpose of this trip was to engage, promote, cooperate and plan a long-term cooperation strategy.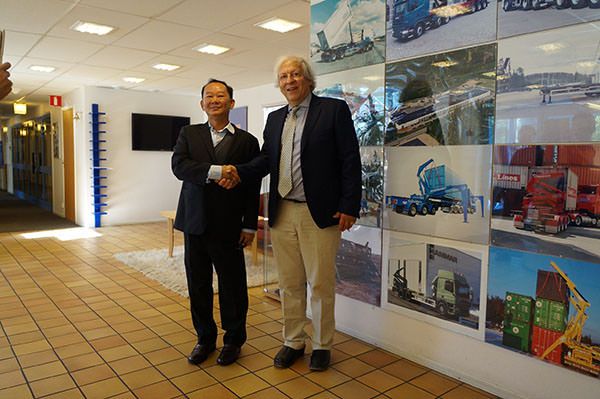 Ms. Tran Dieu Canh_Tan Thanh's General Director said, "The Vietnamese flag is hung at Hammar to welcome the Tan Thanh delegation, when I and everyone in the delegation saw the Vietnamese flag with a red flag with a yellow star fluttering in Sweden, we are very emotional and proud ".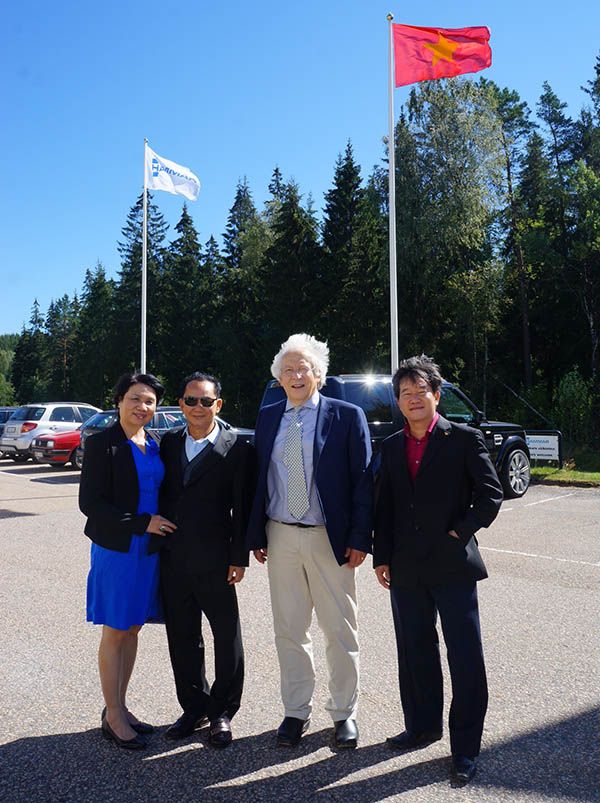 Hammar's Chairman and Director expressed his honor and excitement to welcome the Board of Directors of Tan Thanh Company. Chairman of Hammar Company led the delegation to visit the showroom and manufacturing plant of Hammar Company.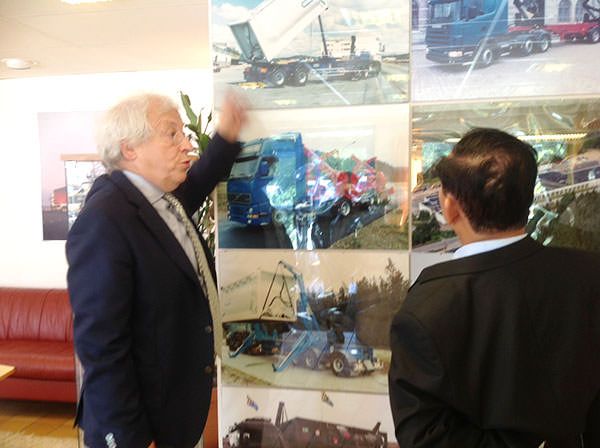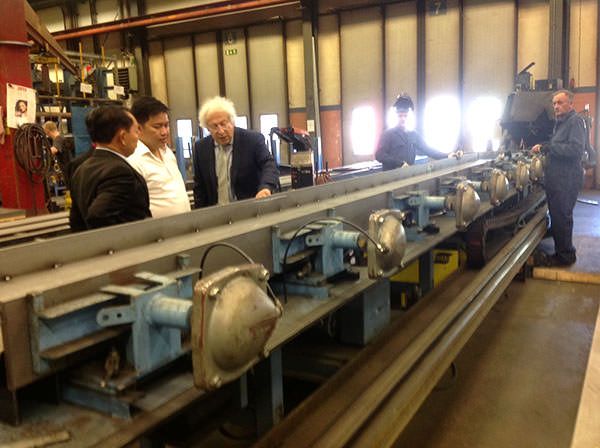 In 1975, Hammar's first factory was built in Olsfors covering 3,200ft2 (300m2). Only after 2 years, the factory has been expanded to 3 times compared to its original area. Since then, the Hammar plant has gradually developed. Currently, the factory is equipped with modern machines, the factory has expanded to an area of 126 700ft2. Hammar Company is a company specializing in Trailer with cranes, ... The company always wants to expand cooperation with all domestic and foreign companies. The company has preferential regimes for customers, especially after-sales services, which are always supported with technical and product-related issues in order to provide the best service to Hammar's customers.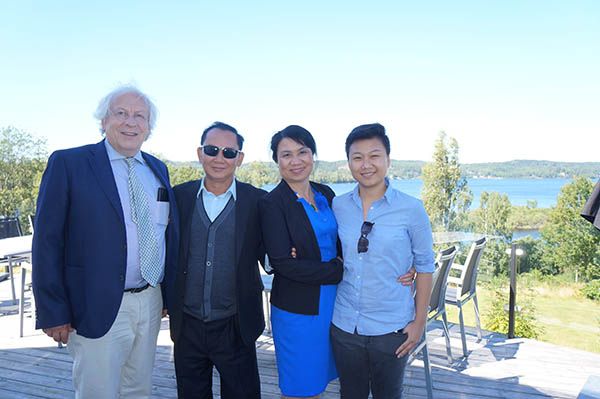 Through this trip, Tan Thanh Board of Directors visited and learned about Hammar's products, factories and working environment. The representative of the Board of Directors of Tan Thanh expressed sincere thanks for the warm welcome and enthusiastic reception of the Chairman of Hammar Company and hoped in the future, it would connect, promote, cooperate and plan a long-term cooperation relation between the two parties.
(Marketing Dept)