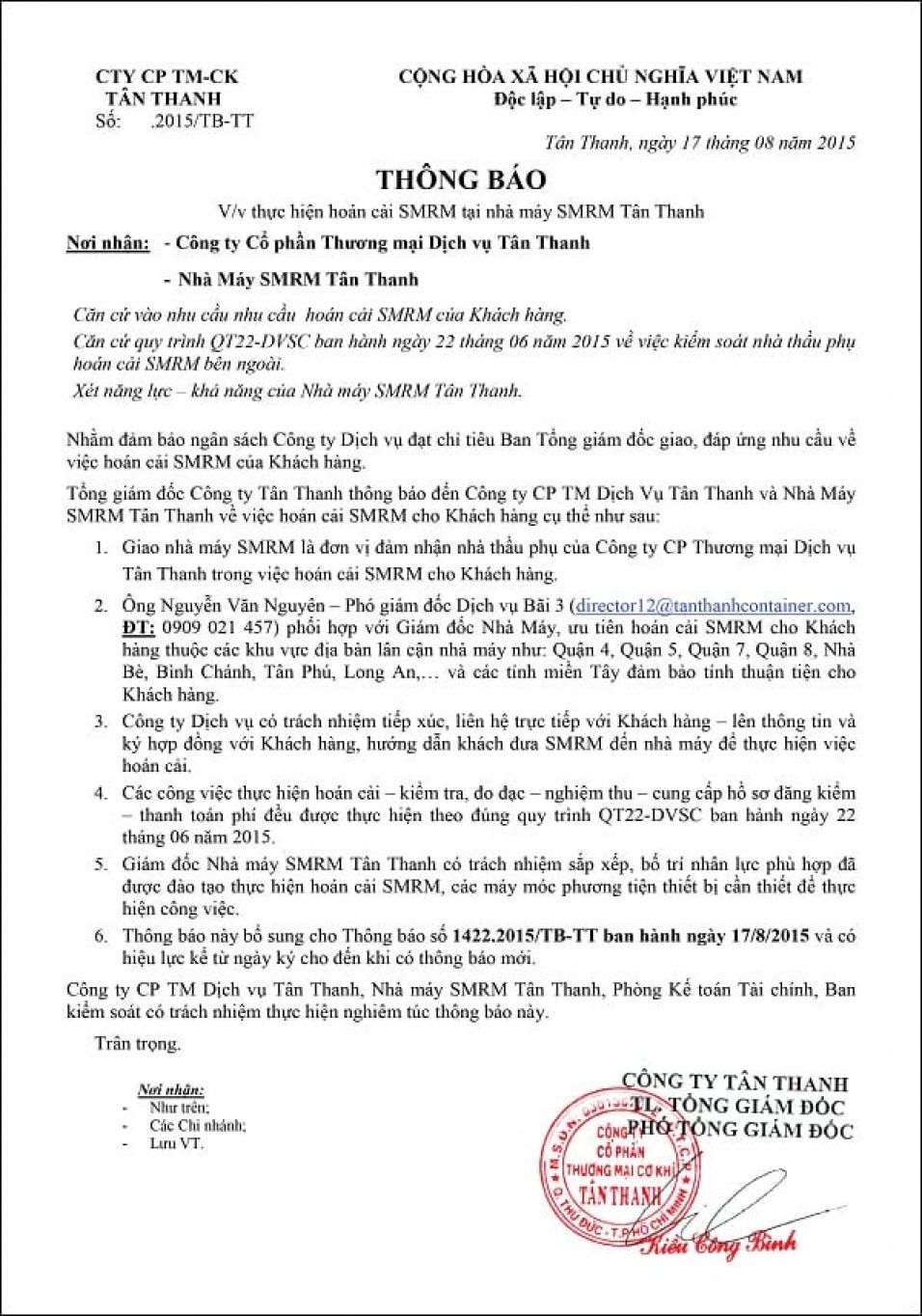 In order to better meet the needs of converting semi trailers to customers, especially customers in Ho Chi Minh City and surrounding areas, Tan Thanh Company sends its customers the reputable and quality conversion service.
Along with the provision of quality trailers, the conversion of the trailer is always promoted by the Board of Directors to solve the problems of loading capacity as well as usability, with the team of Skilled technician, creative at work, Tan Thanh always accompanies Vietnam Logistic.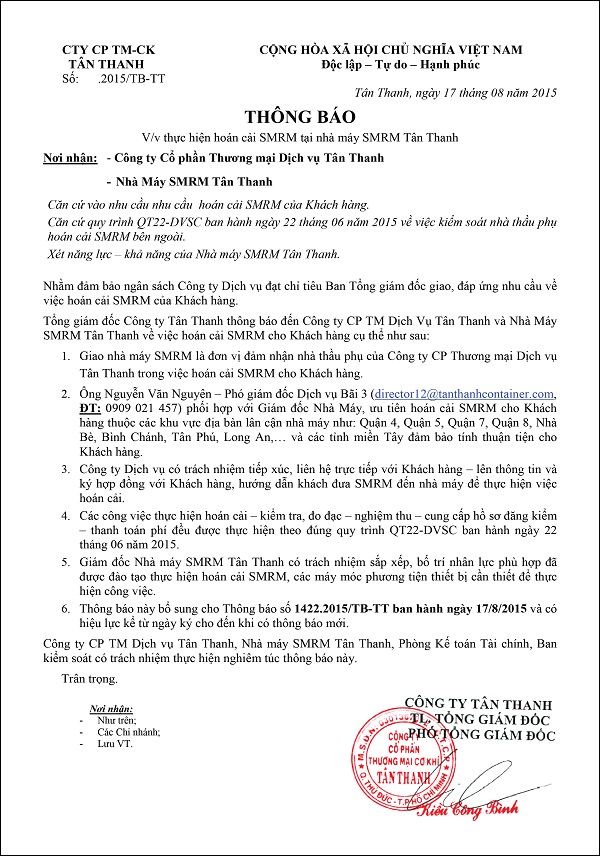 In addition to celebrate the 70th anniversary of the August Revolution and the National Khanh 2/9 (September 2, 1945 - September 2, 2015), Tan Thanh Company will 100% support registration fee from now to September 15, 2015, customers who only need to pay 30% of the contract value, will receive the goods.

Details at: https://tanthanhcontainer.com/2017/03/25/cong-ty-tan-thanh-tri-khach-hang/