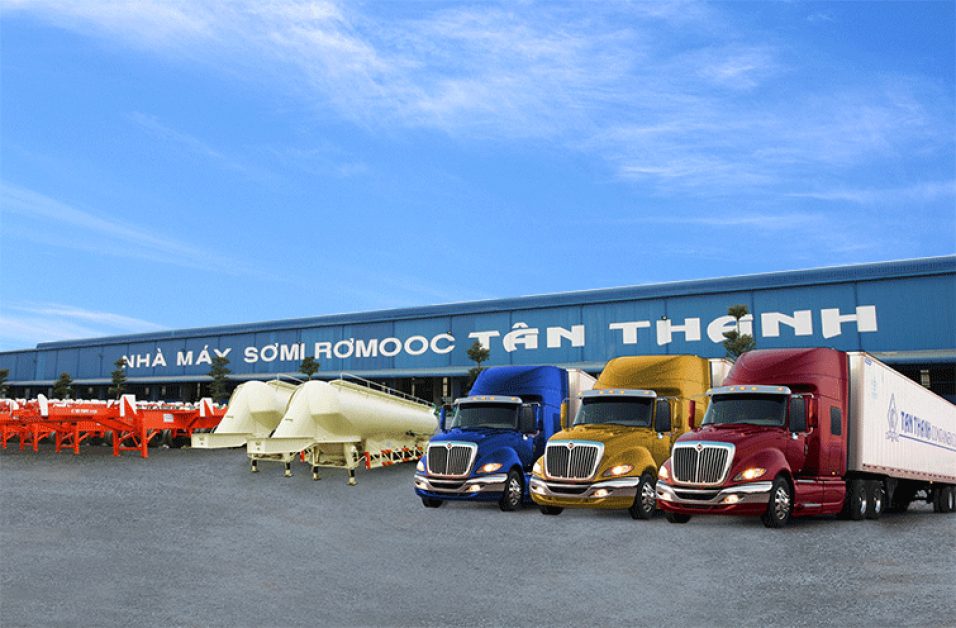 Vietnam is a developing country in the region and in the world. The main driver of economic growth is import and export activities, so the transport and circulation of goods is very potential. Along with that, it is the market that provides transport means such as tractors, trailers, containers ...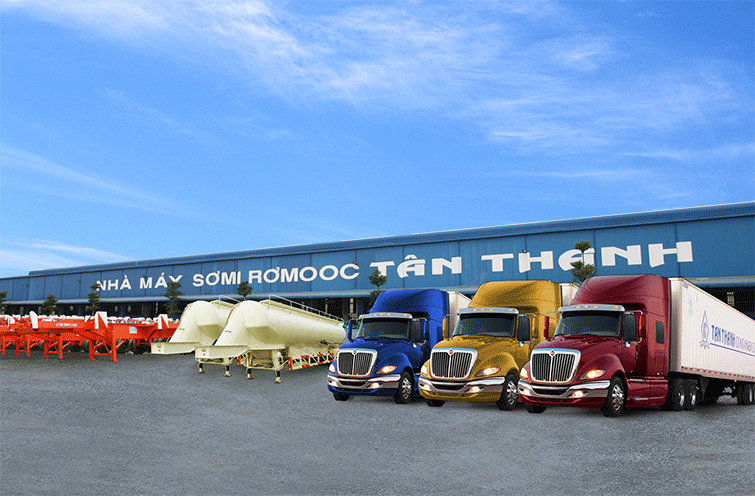 The orientation of the State of Vietnam is to build a strong economy based on the development of synchronous transport services, considering this as an important infrastructure for economic development.
Vietnam is a coastal country, with many deep-water seaports, located on important international sea traffic routes, creating great potential for seaport development. In the planning work as well as reality for many years, Vietnam has continuously built and put into operation a series of large seaports. With the view that there are many seaports, which means there will be many containers, more goods to be transported, the potential for container products, and semi trailers of Tan Thanh are great and potential.
Vietnam is the gateway to the outside world of Laos, Cambodia, and the Northeastern region of Thailand, the goods from these countries exported must go through Vietnam's seaport system, which creates great potential for carriage.
Currently, Vietnam and China have built up a strategic partnership, the trade turnover between the two countries has continuously increased, Vietnamese goods exported to China and from China to Vietnam are increasingly valuable. Growing trade requires transport to evolve to meet demand.
Chinese products are falling into a quality crisis, the confidence of users for Chinese products has been reduced, plus the campaign of Vietnamese people to use Vietnamese products is spreading widely. This is really an opportunity for Tan Thanh's products to rise to dominate, build a solid brand reputation to customers.
Tan Thanh's products are made by Vietnamese people, so the product has features that are suitable for transportation habits, higher quality, and suitable for traffic and climate conditions in Vietnam.
Vietnam's construction and real estate industry develops rapidly, legal documents on construction safety are increasingly being issued in the direction of increasing safety standards. Tan Thanh's office containers, dry containers are designed to minimize labor accidents at the construction site, improve the landscape, improve performance at the site, so the future of this product is very good.
Today's world trend is to reuse products to reduce environmental pollution. Tan Thanh is on the right track, we recycle, renew the used containers to give it a new life, so that the containers can continue to serve the community's life. If they do not recycle those containers forever they are just piles of scrap iron, causing serious environmental pollution at seaports, depots.
In the field of architecture, construction enterprises are also looking for new materials to replace traditional building materials such as bricks, mortar, tile ... in order to create newness and originality in style. The used container shell has been chosen by many architects to design those unique houses.