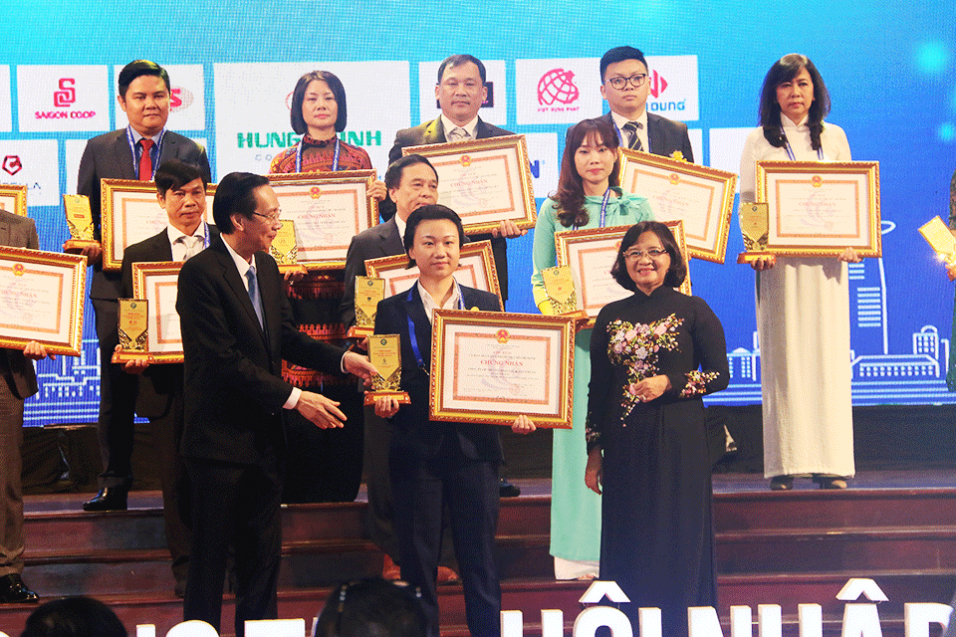 On the evening of October 13, the Ho Chi Minh City Business Association organizes the 14th Anniversary of Vietnamese Entrepreneurs Day (13-10-2004 – 13-10-2018) and honors typical businessmen and enterprises of the year. Attending were Mr. Nguyen Thien Nhan, Politburo Member, Secretary of Ho Chi Minh City Party Committee and leaders of the People's Committee, departments, branches and representatives of enterprises in the area.

Speaking at the ceremony, Mr. Nguyen Thien Nhan congratulated and commended the businesses and businessmen representing more than 500,000 business, enterprises, company, production and business establishments in the area. To accept the contributions of businessmen and businessmen, Ho Chi Minh City organizes a selection of typical enterprises and business people in Ho Chi Minh City every two years. Throughout the rigorous selection process, in 2018, a total of 99 enterprises have been recognized by the People's Committee of Ho Chi Minh City as a typical enterprise and 100 entrepreneurs have been recognized as outstanding businessmen.
With unceasing efforts of all leaders and employees. Tan Thanh Company has received two consecutive awards: the typical enterprise in 2018 and Top 100 Entrepreneur of the year 2018.
Ms. Kieu Ngoc Phuong – Deputy General Director representing Tan Thanh Company received the certificate of merit of the City. This achievement is a great source of motivation for Tan Thanh to continue to devote himself to research, dedication and creativity to build a prosperous society prosperous in the future.