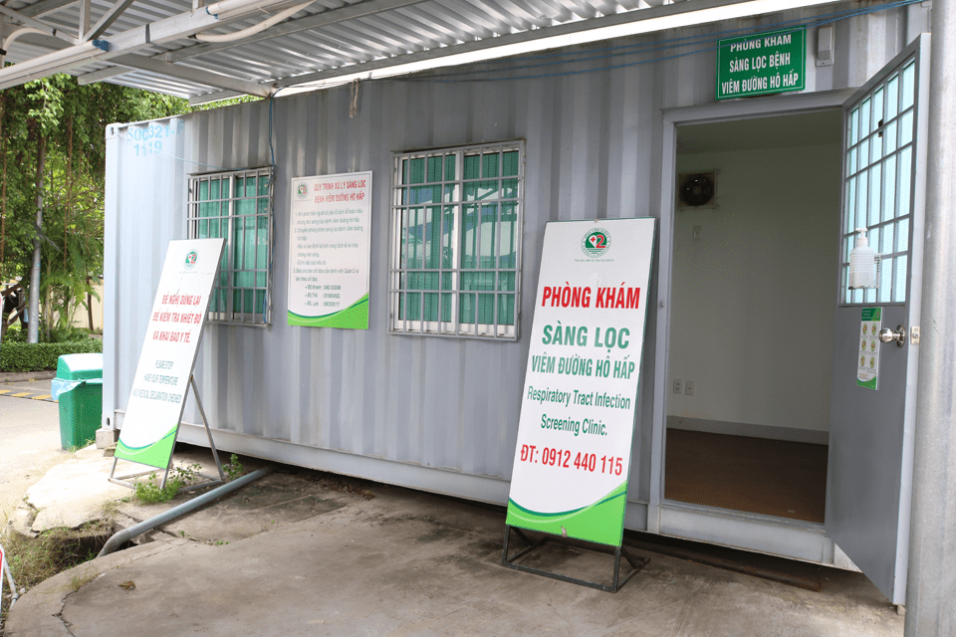 Due to the complicated development of the Covid-19 epidemic spreading to many areas, the demand for care units also increased. However, we cannot promptly build traditional hospitals in many different locations because the time to complete and fully install equipment is long. Therefore, using Tan Thanh containers as a screening clinic is the most effective method to improve the effectiveness of Covid-19 disease prevention.
The advantage of the screening clinic by container is fast construction, reasonable cost, convenient in dismantling to move from one location to another at the location where the terrain is not convenient for construction in the traditional way.
Inside the clinic screened by Tan Thanh office container
Tan Thanh introduces customers about high-quality containers
Tan Thanh has over 25 years of experience in container manufacturing, trading and leasing. We are proud to be the leading container supplier in Vietnam. Currently, we sell and lease a variety of containers designed according to the 20-feet and 40-feet standards, giving you more options.
Outstanding advantages of Tan Thanh containers trusted by customers:
Moderate size, convenient and flexible.

The structure is very sturdy, has a very high durability, and a long service life.

Clean, modern, luxurious, comfortable.

Easily move to the desired location.

Highly reusable, liquidation at good price to recover capital.

Fast construction time.

Heat insulation, good sound insulation, safe while using.

The price to build is cheaper than to build constructions.
Please refer to some pictures of Tan Thanh containers converted into a screening clinic located near hospitals.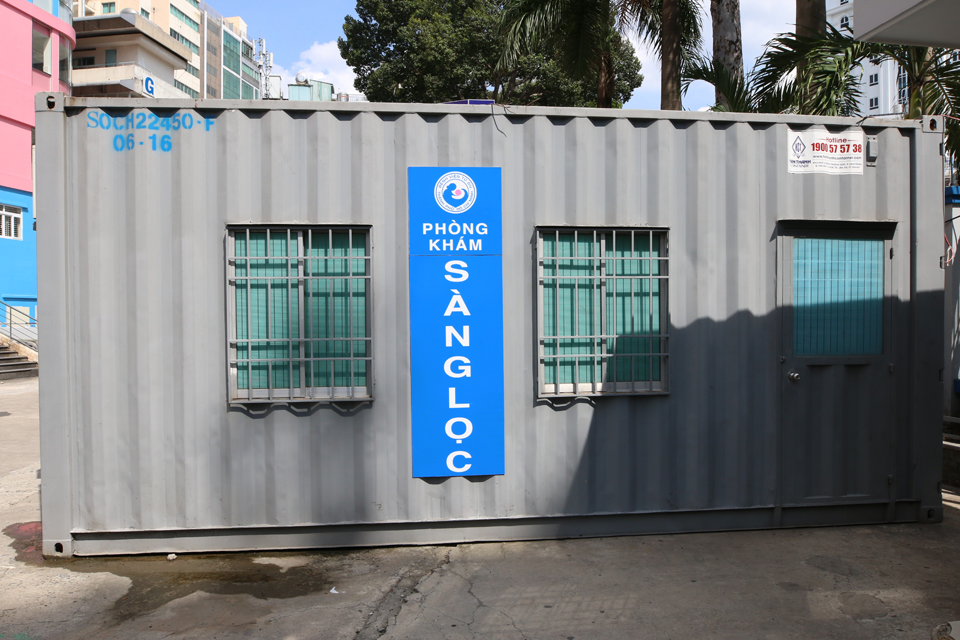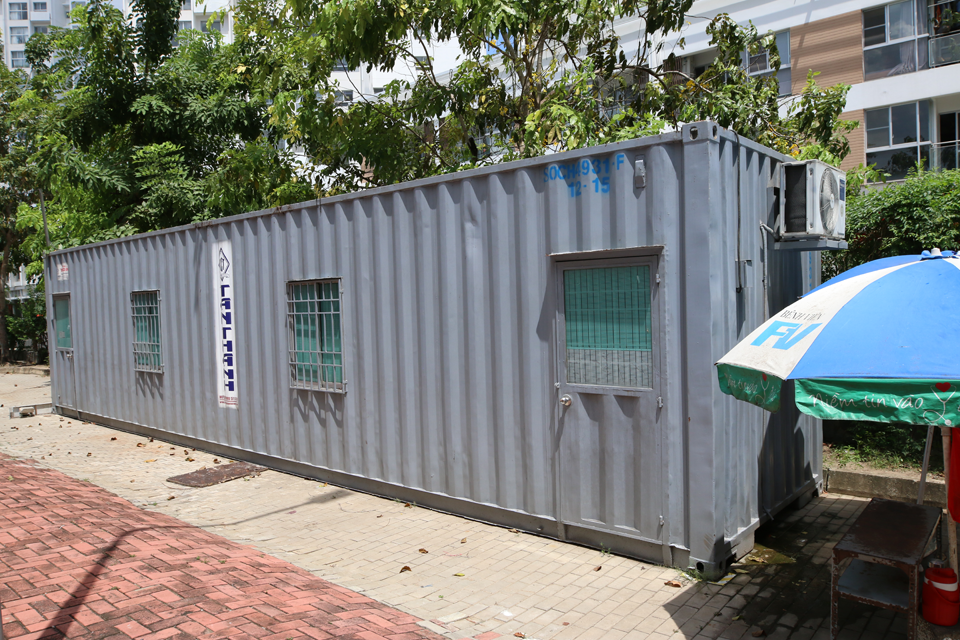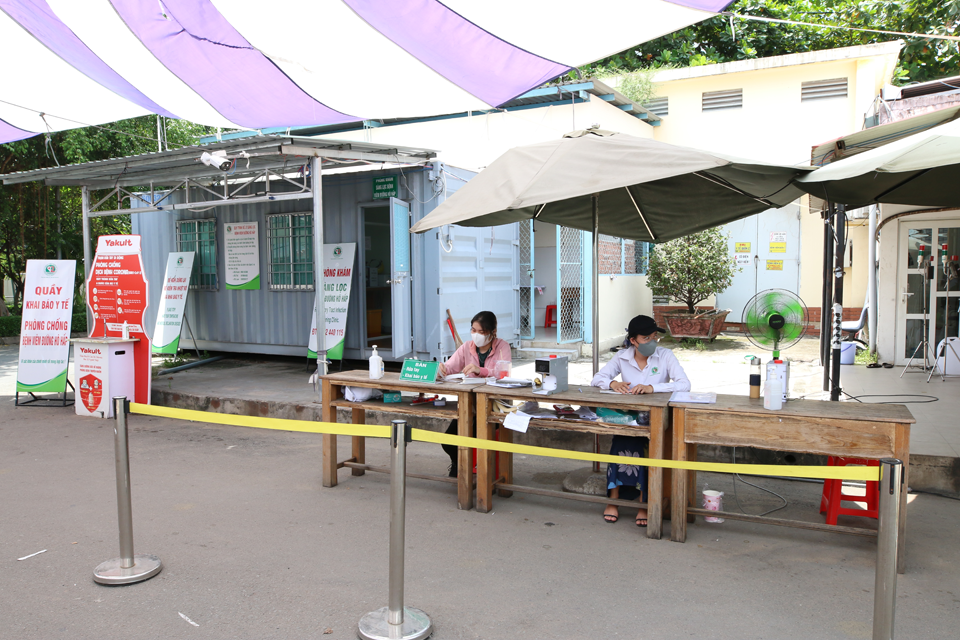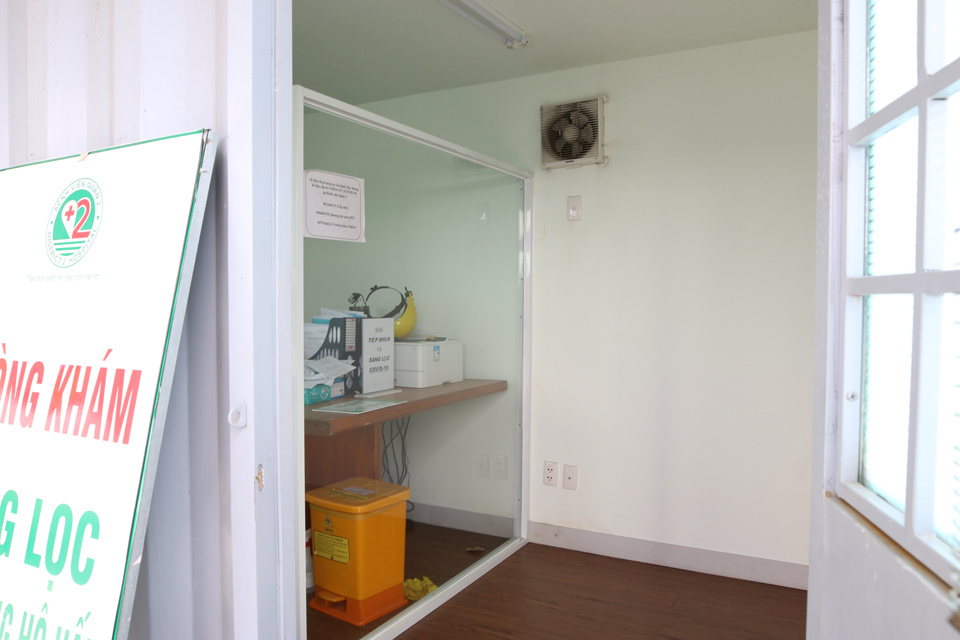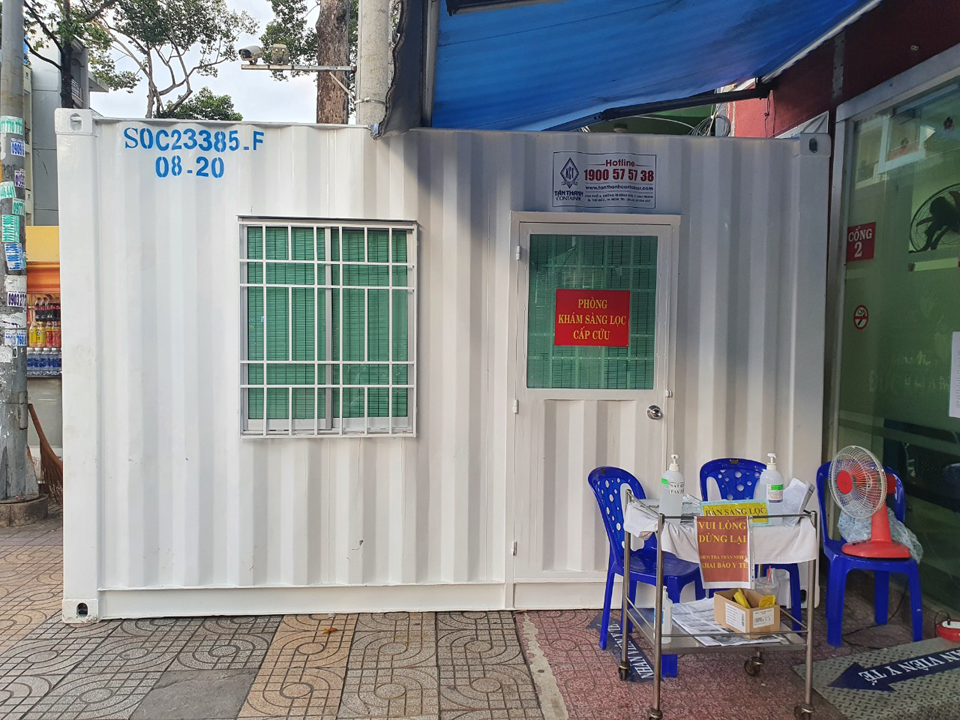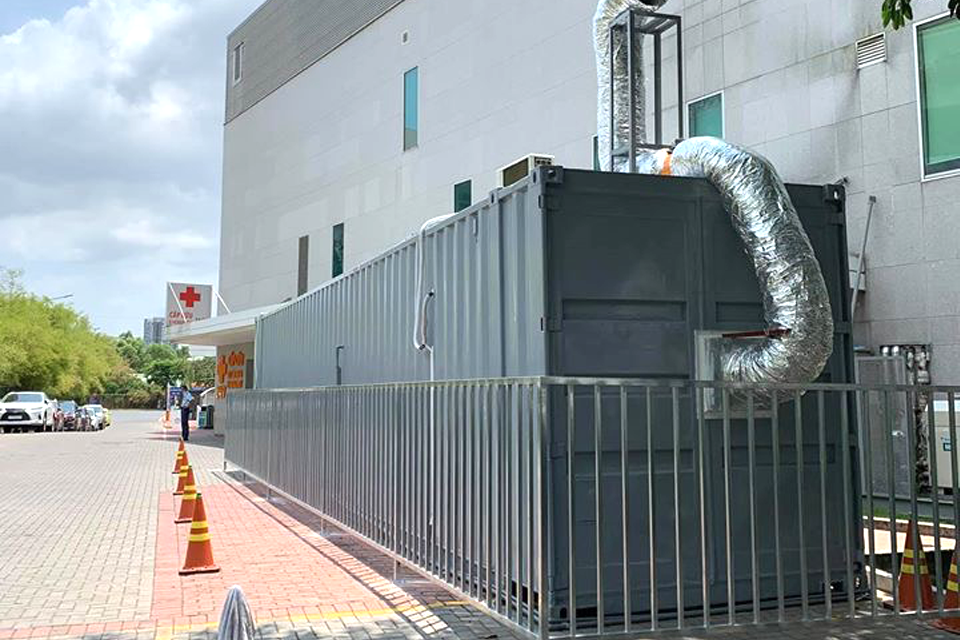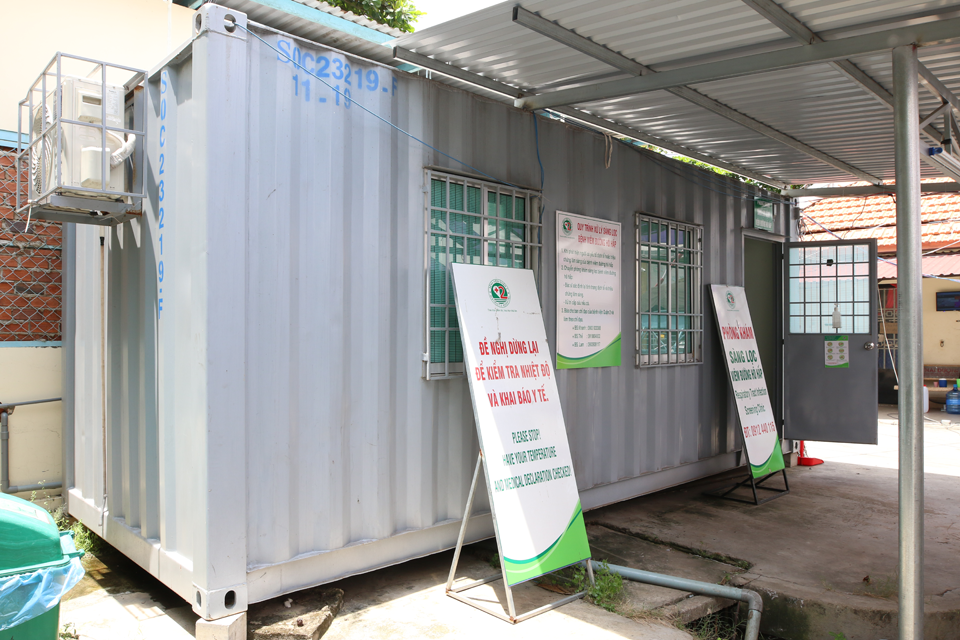 With outstanding advantages and top quality products, Tan Thanh is proud to be a reliable friend accompanying all Vietnamese people in the fight against Covid-19.
Please contact Tan Thanh for more information:
Hotline: 0968 039 939
Address: Quarter 4,Truong Son Street, Linh Trung Ward, Thu Duc District, HCMC