Known as the leading enterprise in Vietnam in producing containers and trailers, over 20 years of construction, formation and development with the guideline of "Always leading in quality", Tan Thanh has built a trail of trailers and container products, products converted from container to suit the needs of the market in Vietnam.
Since its founding, Tan Thanh's vision and destiny have been associated with the development of the national supply chain, joining hands with vehicle owners and drivers to deliver public, agricultural, forestry, aquatic and marine goods. products to consumers over the country. The development of equipment for efficient and safe transport of goods has always been put on top priority by Tan Thanh. With the determination to "always lead in quality", all Tan Thanh's products such as trailers, reefer containers, modified containers, etc. are leading products in terms of quality, and long-term economic efficiency.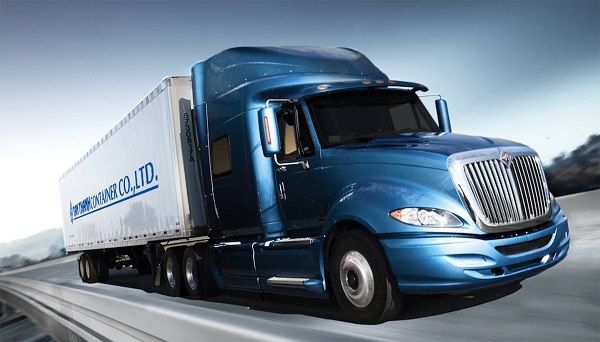 In 2015, inheriting and promoting available capacity, on November 10, 2015, Tan Thanh signed a cooperation contract with the world's largest self-lifting trailer producer - Hammar Maskin AB (Switzerland). Through this cooperation, Tan Thanh wishes to bring to the Vietnamese market HAMMAR Sideloader products manufactured and assembled in Vietnam by Vietnamese and supervised by Swedish engineers, using iron and steel and imported cranes directly from Sweden, with capacity to lift 20 'and 40' containers up to 48 tons in less than 5 minutes at competitive prices. With this product, you can save a lot of time & money instead of investing in removable cranes. This is a preeminent product which we hope will bring many new experiences to the transport industry in Vietnam.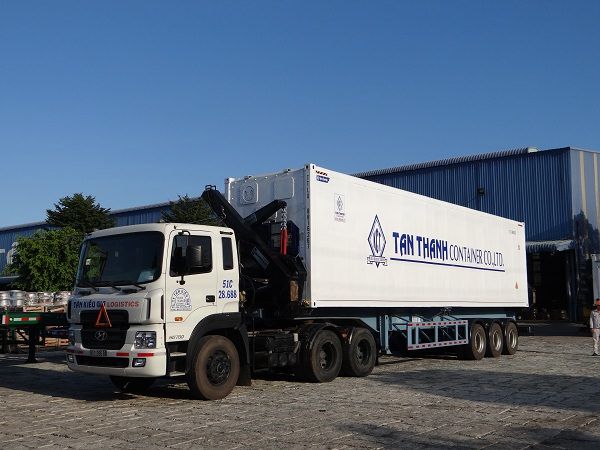 Along with building high quality product lines, Tan Thanh's customer care policy is always pid attention to and focused on in 2015 with the campaign "100% SUPPORT IN CHARGE & REGISTRATION FEES", Tan Thanh company has supported customers to save a lot of costs in buying trailers for freight transport. In addition, policies on warranty, maintenance, repair, etc are always strictly implemented by skilled engineers of Tan Thanh according to the highest quality standards. In addition, with the desire to share with vehicle owners and drivers who have an accident, Tan Thanh has been actively supported such as VND 50,000,000 - replacing reefer containers for vehicles having trouble on the road. That shows the cooperation and mutual trust between Tan Thanh and customers as well as reliable partners.
It can be said that after 20 years of establishment and development from a small mechanical processing facility in 1994, Tan Thanh has now developed branches in key areas across the country such as HCM City, Can Tho, Vung Tau, Da Nang and Hai Phong, Quang Ninh, Lang Son. We built a nationwide distribution network, along with a reputable "Tan Thanh Container" brand in the market, known and trusted by many domestic and foreign customers.
On the occasion of the 20th anniversary of business establishment 1996-2016, TAN THANH would like to extend our customers & partners the promotion program "CUSTOMER GRATITUDE & 20 YEARS OF ESTABLISHMENT AND DEVELOPMENT OF TAN COMPANY THANH" with a direct discount or a promotional voucher of up to VND 10 million for customers who sign contracts and deposit during this period. For specific information and details of the program, customers can access: http://bit.ly/Giam10tr-SomiRomooc.

Your trust is the pride and greatest success of Tan Thanh. In return for this prosperity, Tan Thanh will constantly improve the quality of products and services to better meet the needs of customers.
With all its sincerity, once again, Tan Thanh Container would like to thank and hope to stand side by side with our customers on every successful step.