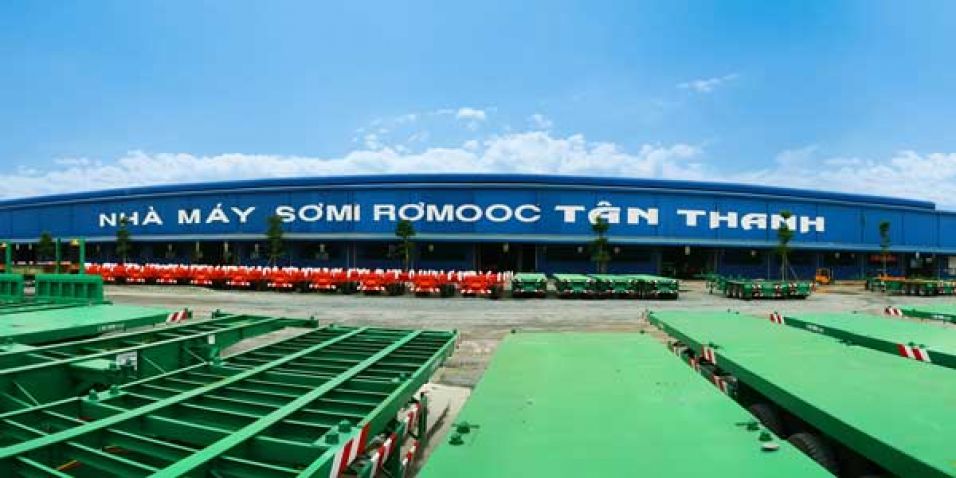 Over 16 years of establishment and development, it can be said that Tan Thanh Container has made certain contributions to the socio-economic development of the country in general and the development of logistics activities in particular. In the chain of logistics activities, transport is the most important factor accounting for 40 to 60% of logistics costs. In which, container and sea freight have been developing very strongly, playing a key role in the industrialization and modernization of the country. Tan Thanh Container is a manufacturer and supplier that dominates more than 50% of the Semi trailers market share for transport operators. Semi trailers and containers of Tan Thanh have been accompanying logistics enterprises in the circulation of goods nationwide. Since then, the gap between regions has been gradually narrowed, goods circulation facilitates economic development and improves people's lives.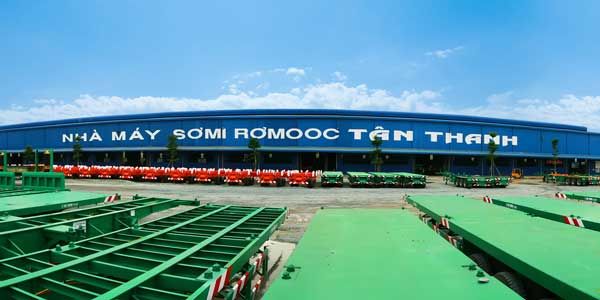 As the leading brand of Vietnam in the field of Semi trailers business, Tan Thanh Container is concentrating intelligence and enthusiasm to build a strong Vietnamese brand, gradually creating a foothold in the international market. Tan Thanh Container's determination is to dominate the domestic market, step by step replacing Semi trailers imported from China and some other countries. To do that, Tan Thanh Container has invested a lot in improving production capacity, constantly improving product and service quality, especially after-sales service.
In terms of production capacity, Tan Thanh Container currently has 2 manufacturing factories in Ho Chi Minh City and Quang Ninh with a total factory area of ​​more than 41,000 m2. For many years, Tan Thanh Container has also invested in synchronous machinery and equipment for production including: welding machine, press, press brake, lathe, CNC automatic cutting machine, especially shot blasting system. surface treatment for higher quality coating. All raw materials for the production process are imported from major and reputable foreign suppliers in the world such as York, Fuwa, Seamaster paint ... A team of highly qualified design engineers dynamic and creative with a team of skilled and enthusiastic technical workers who can meet the requirements of the most demanding customers. The entire production process absolutely complies with the regulations on labor safety, fire prevention, environmental protection, and hazardous waste limitation. Tan Thanh Container has also applied the ISO 9001: 2008 and 5S quality management system in the production process. With the above production capacity, every year, Tan Thanh Container provides the market with more than 1,200 Semi trailers of all kinds.
All products before being shipped must undergo the most extreme tests related to dynamics, load, braking system, electricity ... only products that pass the tests are released from the factory and handover to customers. Tan Thanh Container provides the market with almost all popular Semi trailers such as: cargo box, skeletal, goose-neck, flatbed, lowbed, terminal ... In addition, when customers have special requirements related to Tan Thanh Container specialized, super-long and super-weighted trailers are fully capable of meeting. The difference of Tan Thanh Container compared to its competitors is that all Semi trailers products are warranted for 2 years, customers will be checked for 8 times periodic maintenance.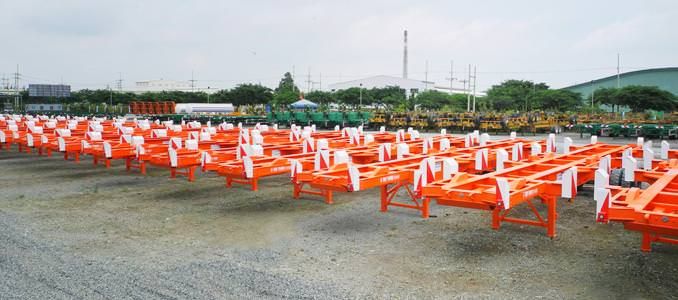 With a commitment to customer satisfaction as a development goal and driving force, Tan Thanh Container invests a lot in the customer care system. We have set up a switchboard system operating 24/7 to promptly support, consult, and with customers to remove difficulties and problems in the process of using the product. Besides, we also listen to the opinions and suggestions of customers to gradually improve the quality of products and services. In 2011, Tan Thanh Container invested in a Hunter axis alignment system using US technology, which is the most modern system of Semi trailers and tractors in Vietnam today. When the system is put into operation, the Semi trailers of customers will be better taken care of, avoid layer wear and operate safely on the roads.
Although Vietnam's logistics industry is still too young, there are certain limitations, but its development potential is huge. Tan Thanh Container has been and will contribute more to the development of this industry. For enterprises, logistics plays a big role in effectively handling input and output problems. Logistics can change input resources or optimize the cycle of materials, goods, services… logistics also helps reduce costs and increase competitiveness of enterprises.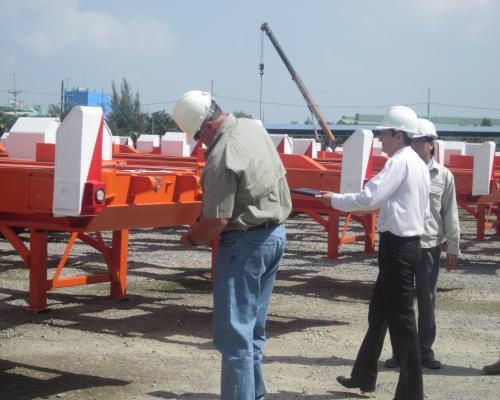 Responding to customer needs
For customers interested in Semi trailers of Tan Thanh Container, please contact:
Hotline: 1900 57 57 38