News
27/11/2020
Tan Thanh awarded prizes and gifts to customers at the 2019 Customer Gratitude Conference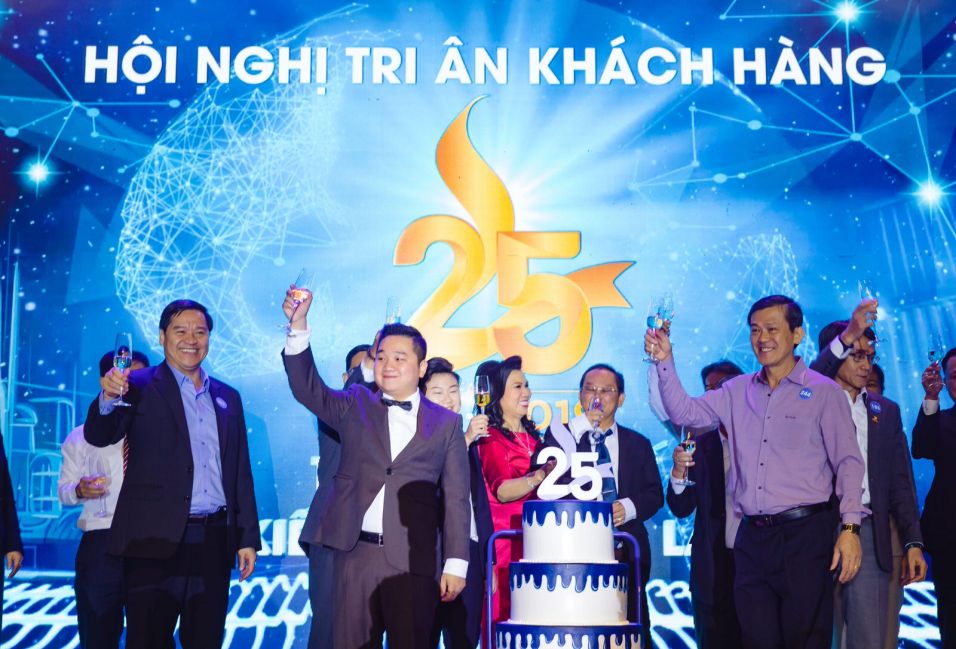 On November 15, 2019 at the GEM Center Conference, Tan Thanh Company awarded prizes and gifts to customers at the 2019 Customer Gratitude Conference, celebrating the 25th anniversary of the establishment of Tan Thanh Company with the topic "Pride in position, creating the future". In order to achieve today's successes, Tan Thanh always receives the companionship, support and trust of many valued partners and customers. At this meaningful ceremony, Tan Thanh Container awarded the medal and held a sweepstakes with 11 valuable prizes, in order to send deep gratitude to our partners and typical customers. and accompanying Tan Thanh in the past 25 years.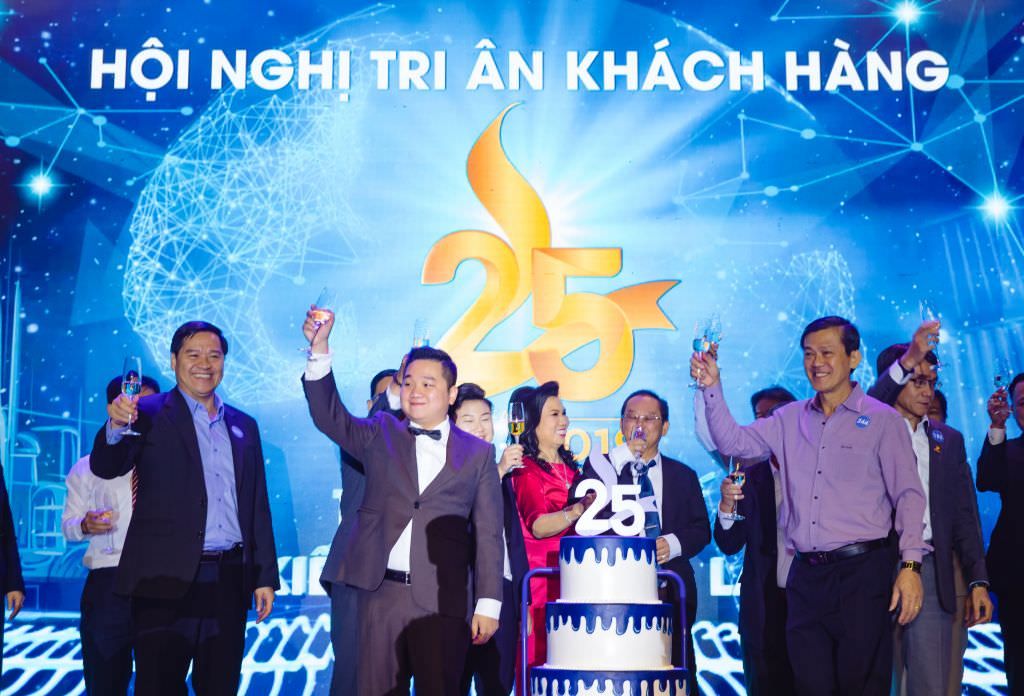 Tan Thanh awarded prizes and gifts to customers
At the ceremony, Tan Thanh's Board of Directors also expressed their deep gratitude to Suppliers, loyal customers and employees by honoring and awarding prizes to customers, intimate, and excellent officers and employees who have accompanied Tan Thanh during the past time.
Ms. Tran Dieu Canh - General Director of Tan Thanh Company came to the stage to give flowers and deeply thank the partner units who have accompanied and sponsored this very important and meaningful event.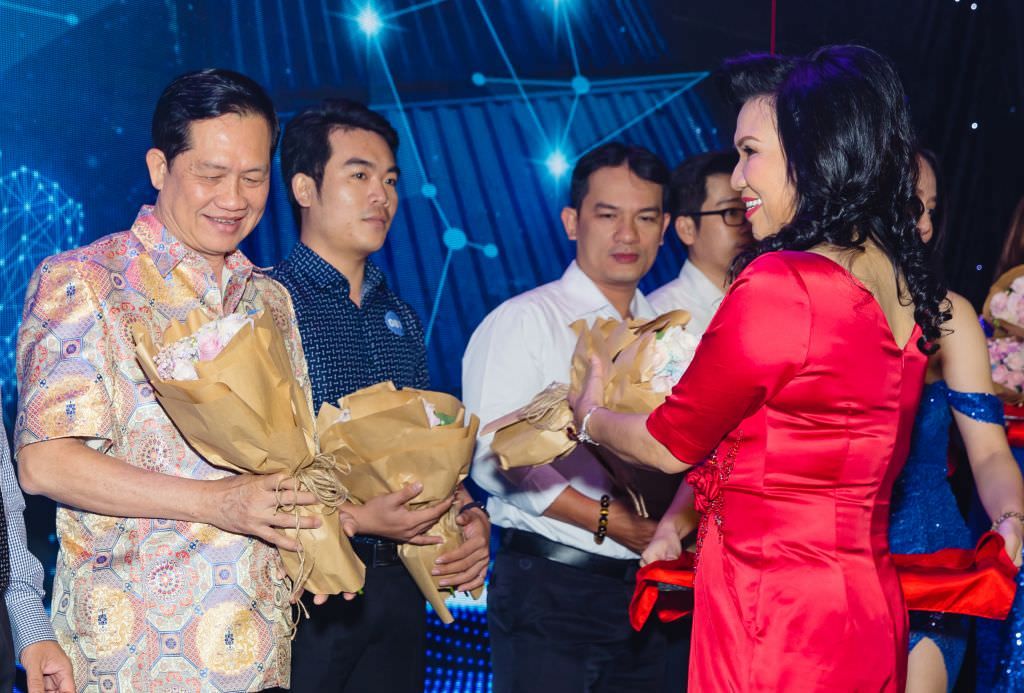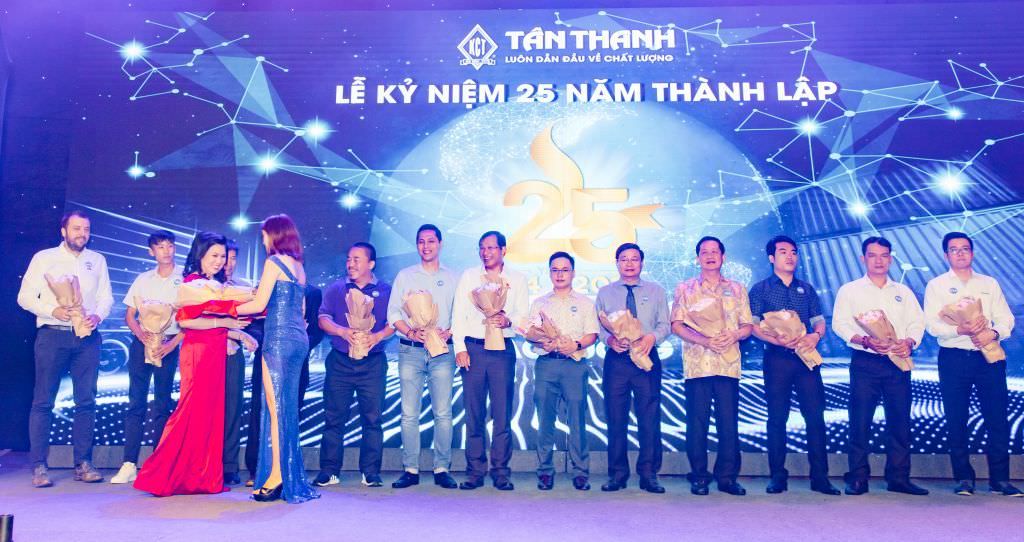 Ms. Tran Dieu Canh - General Director awarded flowers to honor the partners that accompany and sponsor the event
After that, the representative of Tan Thanh Company, Mr. Kieu Cong Binh - Deputy General Director presented gifts and medals to partners with the award "Prestigious Supplier". The award honors and honors 4 Partners who have accompanied Tan Thanh for many years, including: Donasa Company; Casumina; Toan Thang Steel; Fuwa Company. (For many reasons, the representative of Fuwa company could not attend, so Tan Thanh directly sent the medal of honor and gifts to Fuwa company).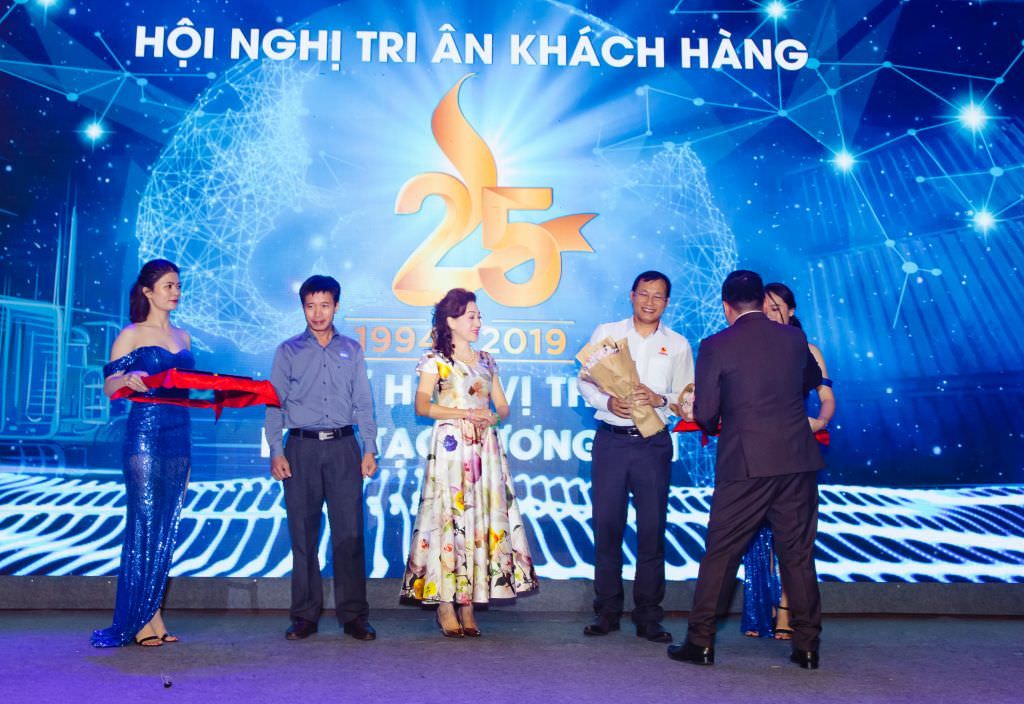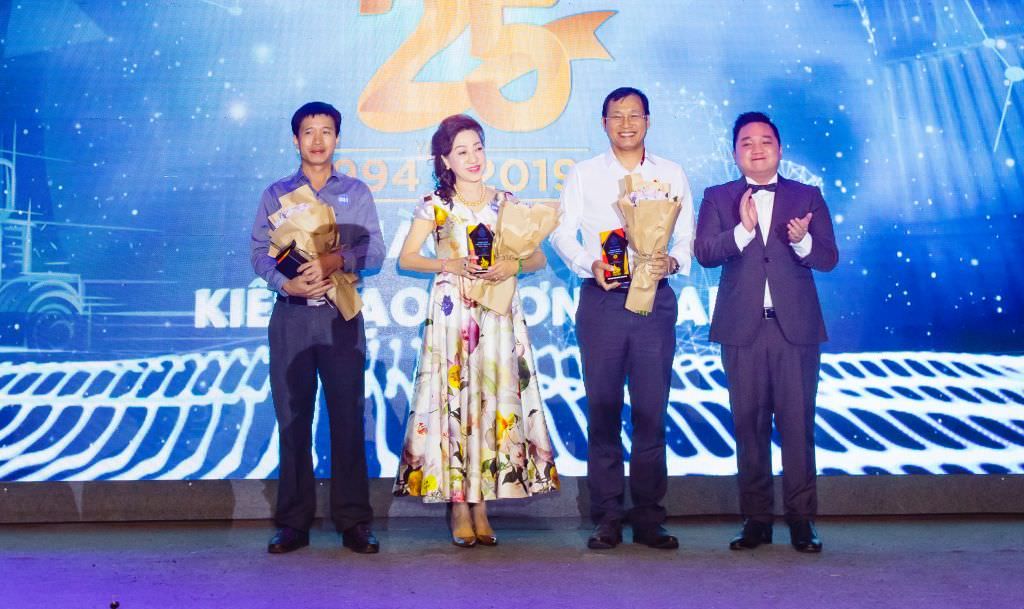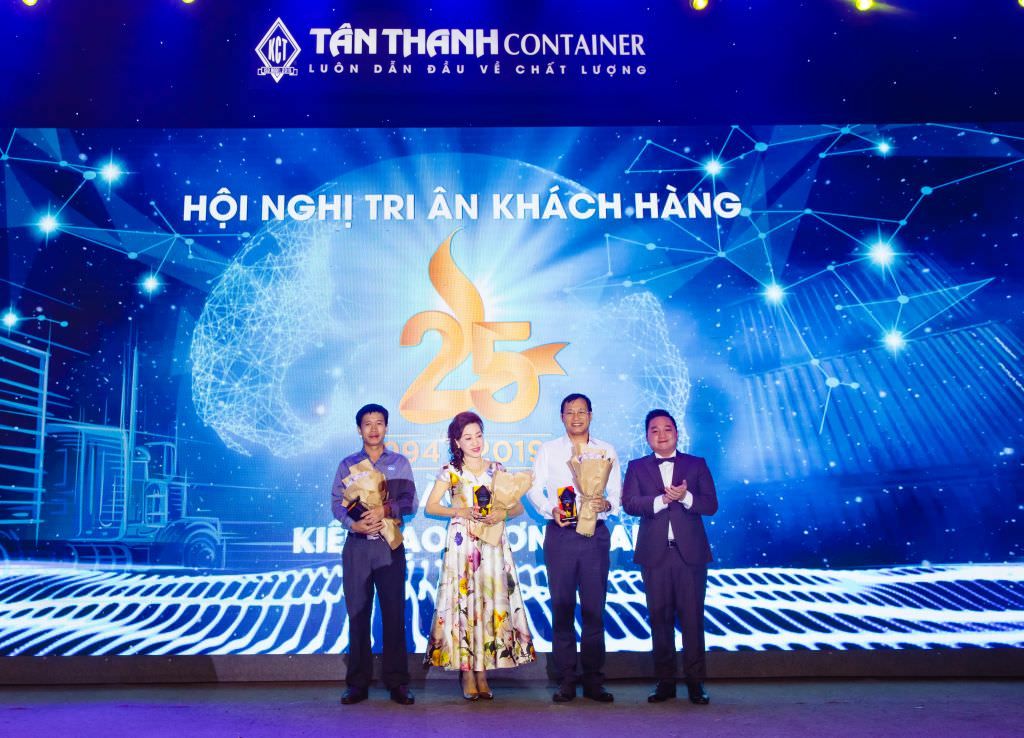 Following the program, Mr. Kieu Cong Binh and Ms. Kieu Ngoc Phuong, Deputy General Director of Tan Thanh Company awarded medals and gifts to 3 typical customers who won the prize "Thousand miles away" including: Coteccon Company, Company Company Kim Gia Minh, Uzhou Company. This award represents a deep gratitude to customers who have always trusted and selected Tan Thanh Container for many years.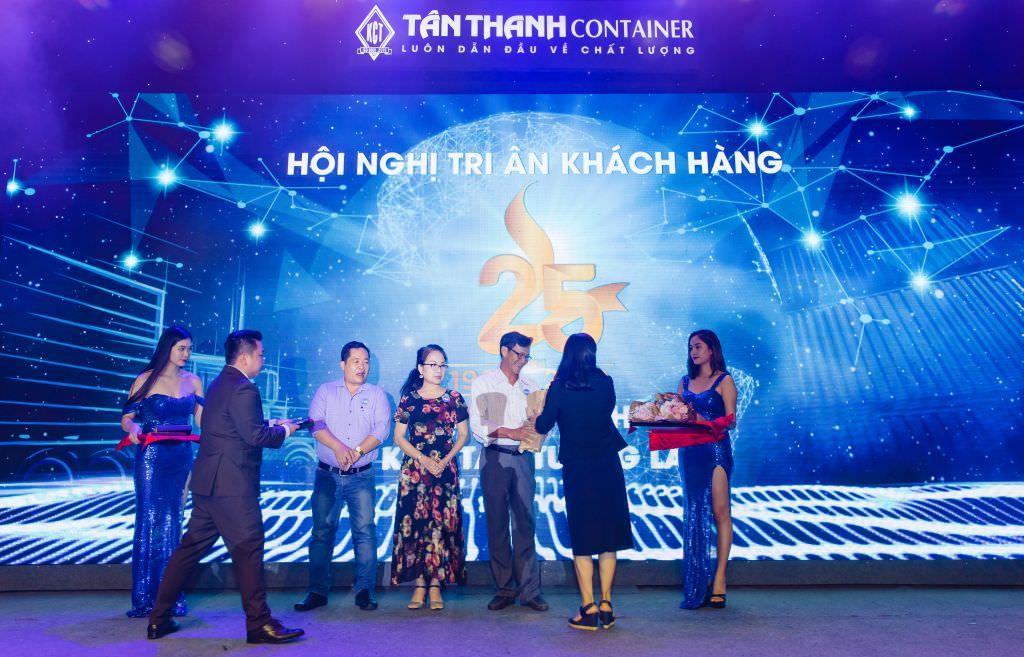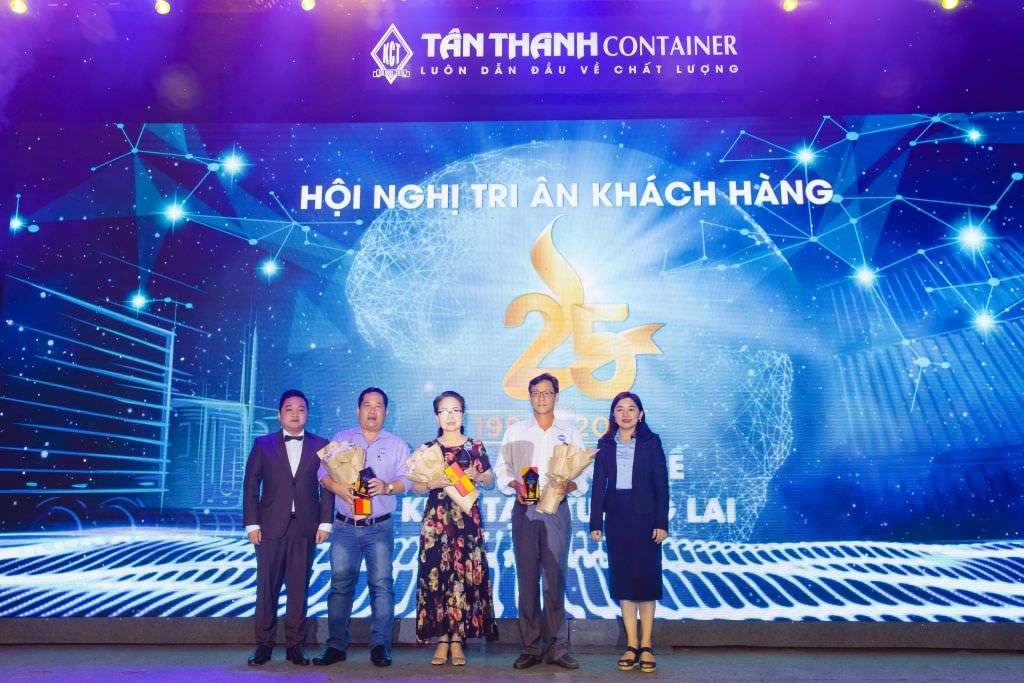 Continuing the program, Ms. Tran Dieu Canh - General Director of the company awarded flowers and medals to 11 officers and employees with the award "Lifetime dedication". The award is meant to send sincere thanks to 11 officers and employees who have been with the company for more than 20 years, and have experienced many difficulties and challenges together with the company.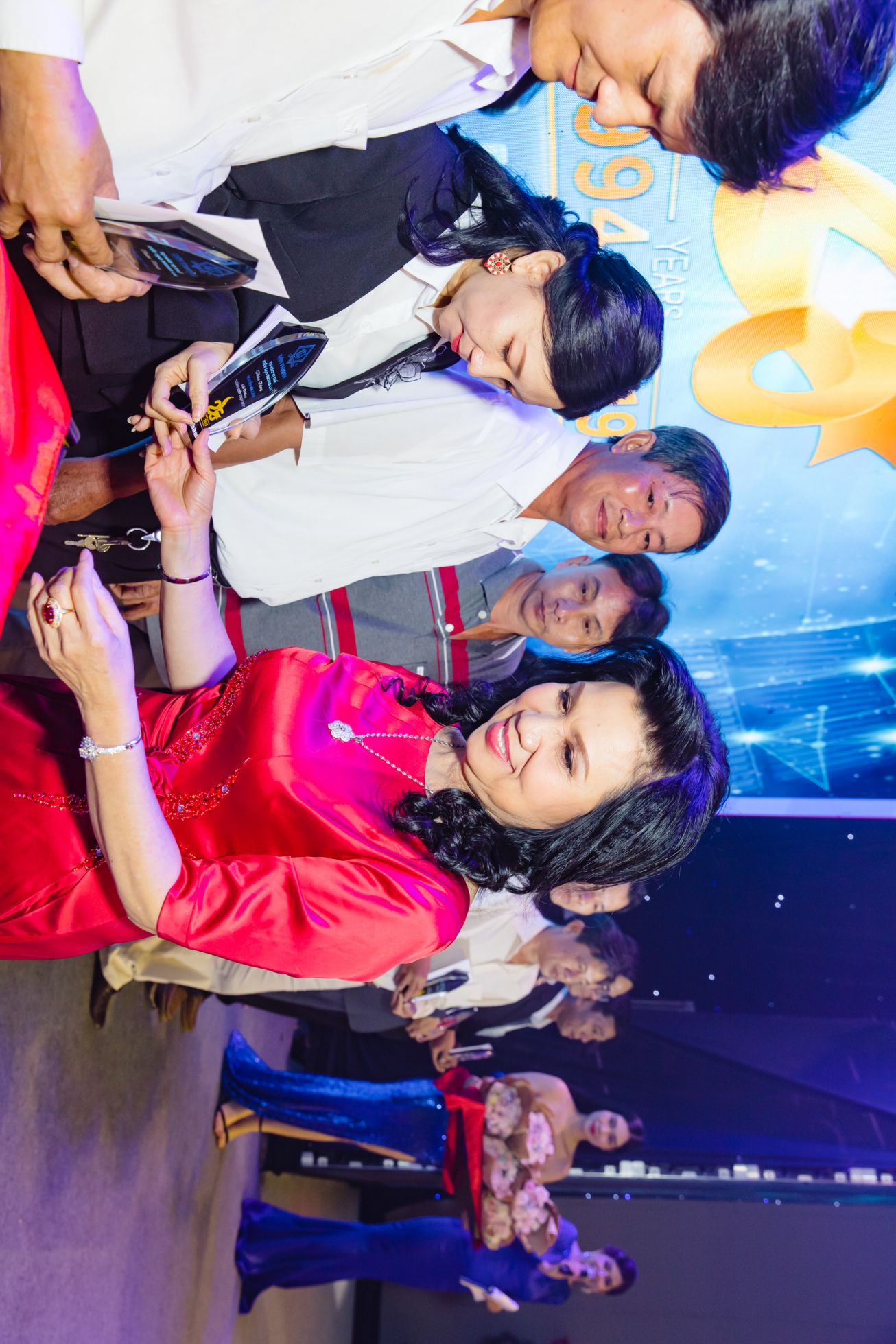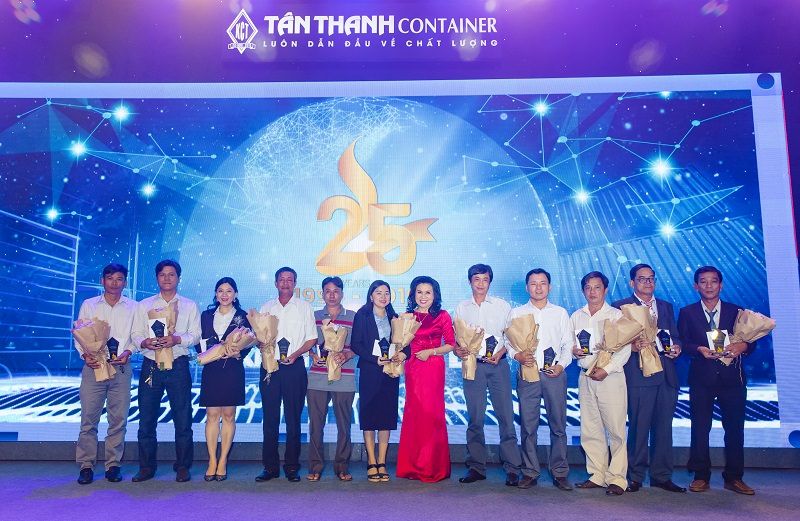 Also at this event, there was a sweepstakes program for lucky customers to attend. There are 11 prizes in all, including 5 Consolation prizes named Happiness, each prize is 01 battery backup box, 3 third prizes named Thanh Cong, each prize is 01 air conditioner, 2 second prizes named Thinh Vuong each are 01 Apple Watch Series 5, and a First Prize named Vinh Quang, worth 37,50g gold.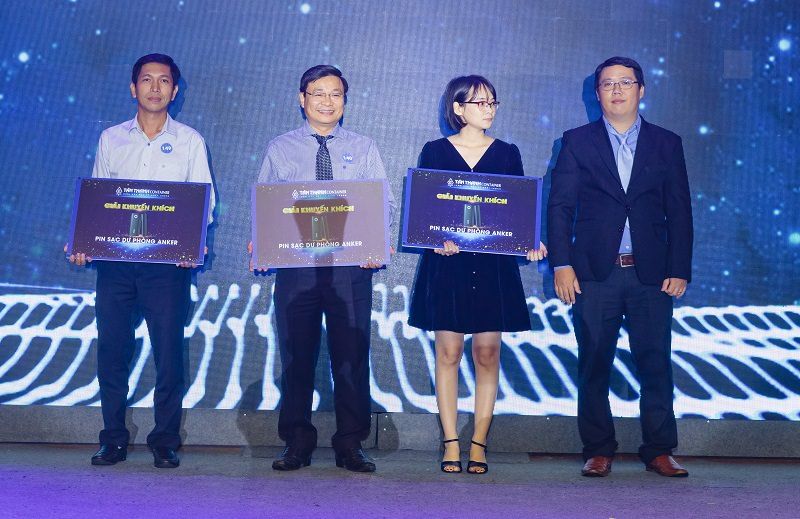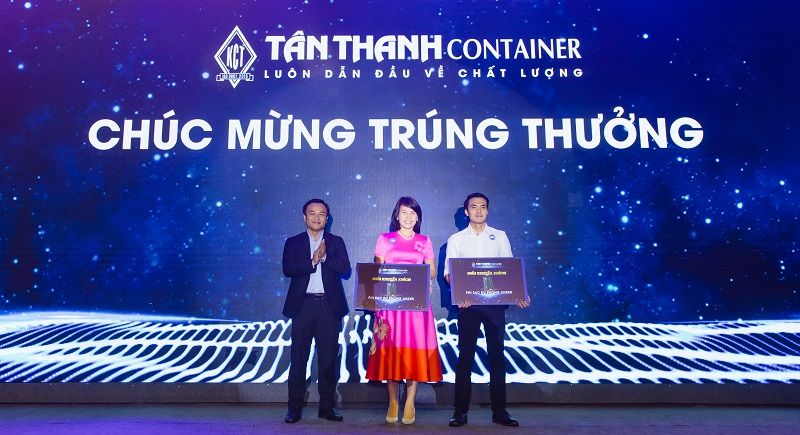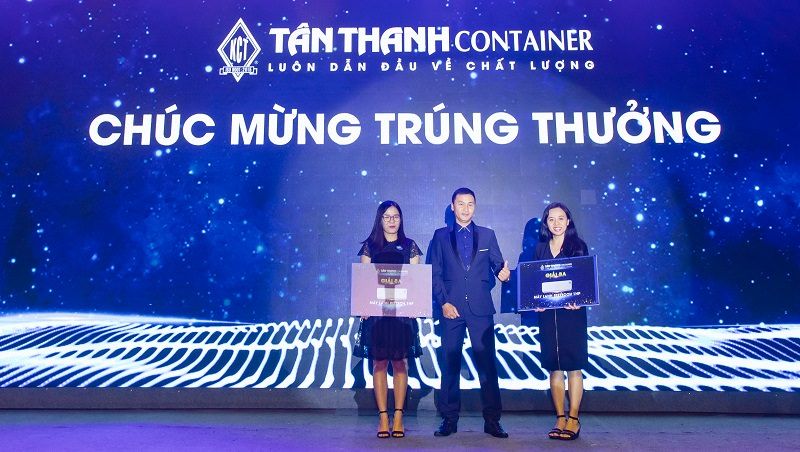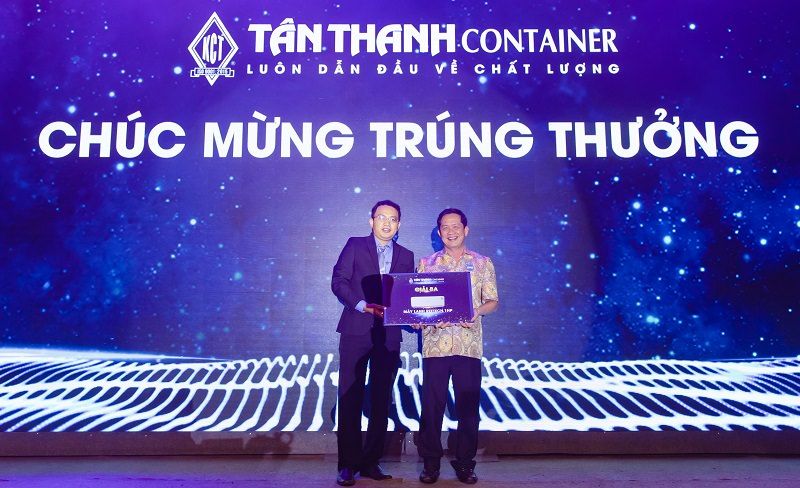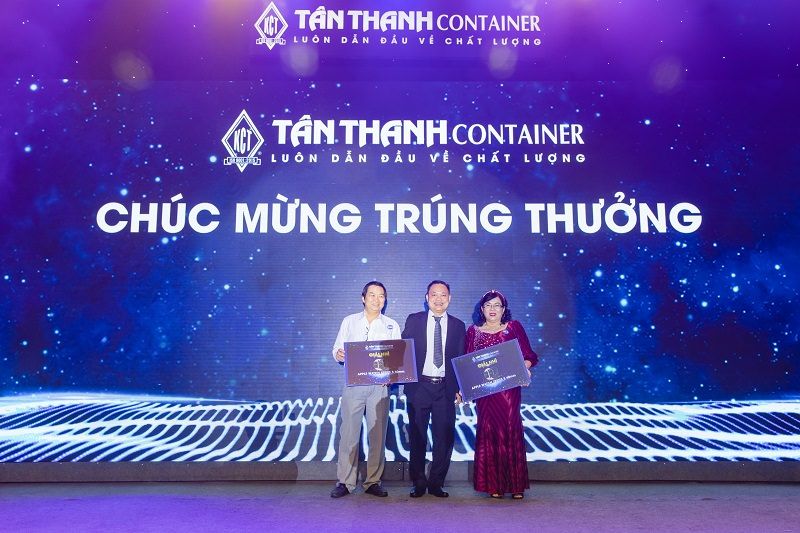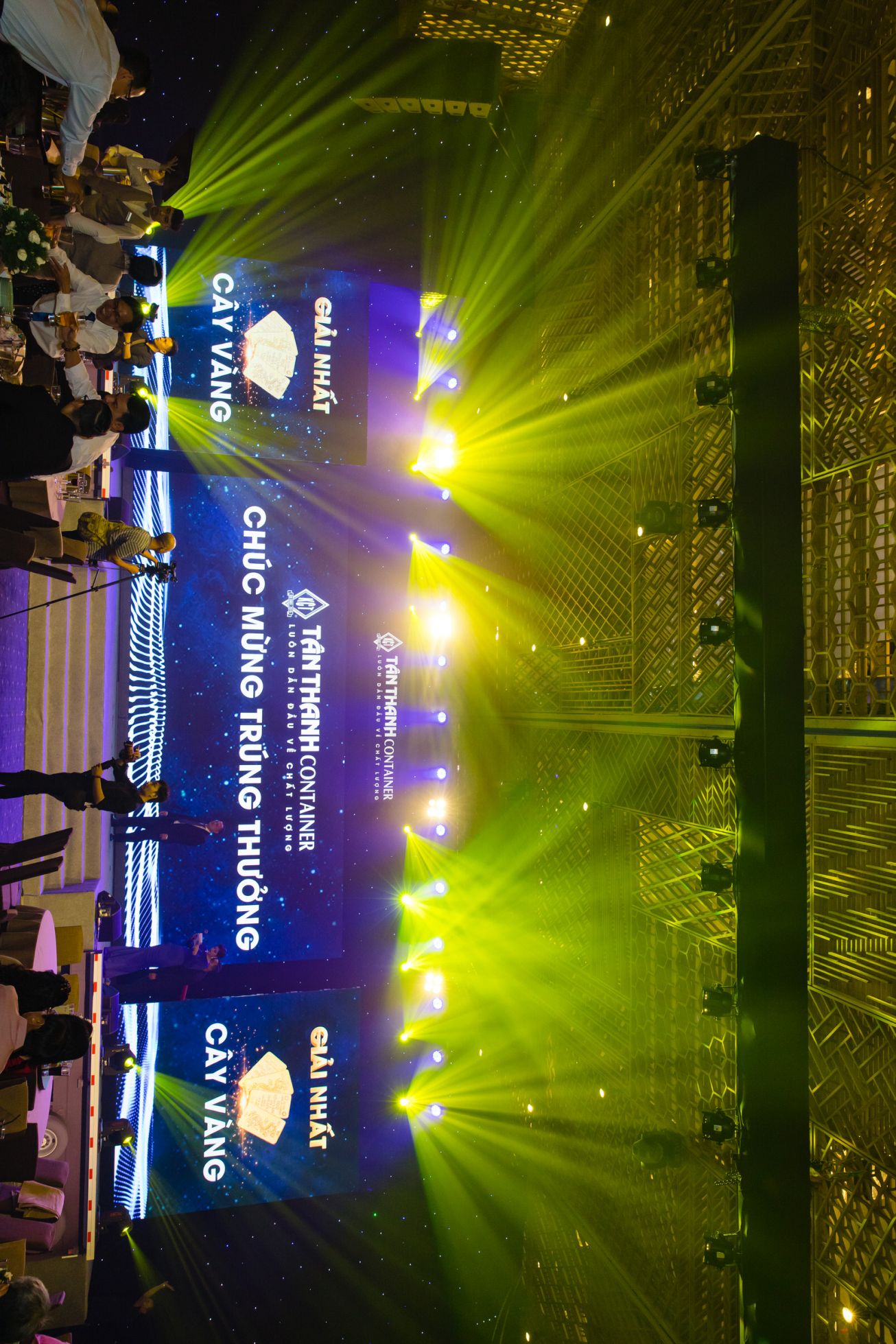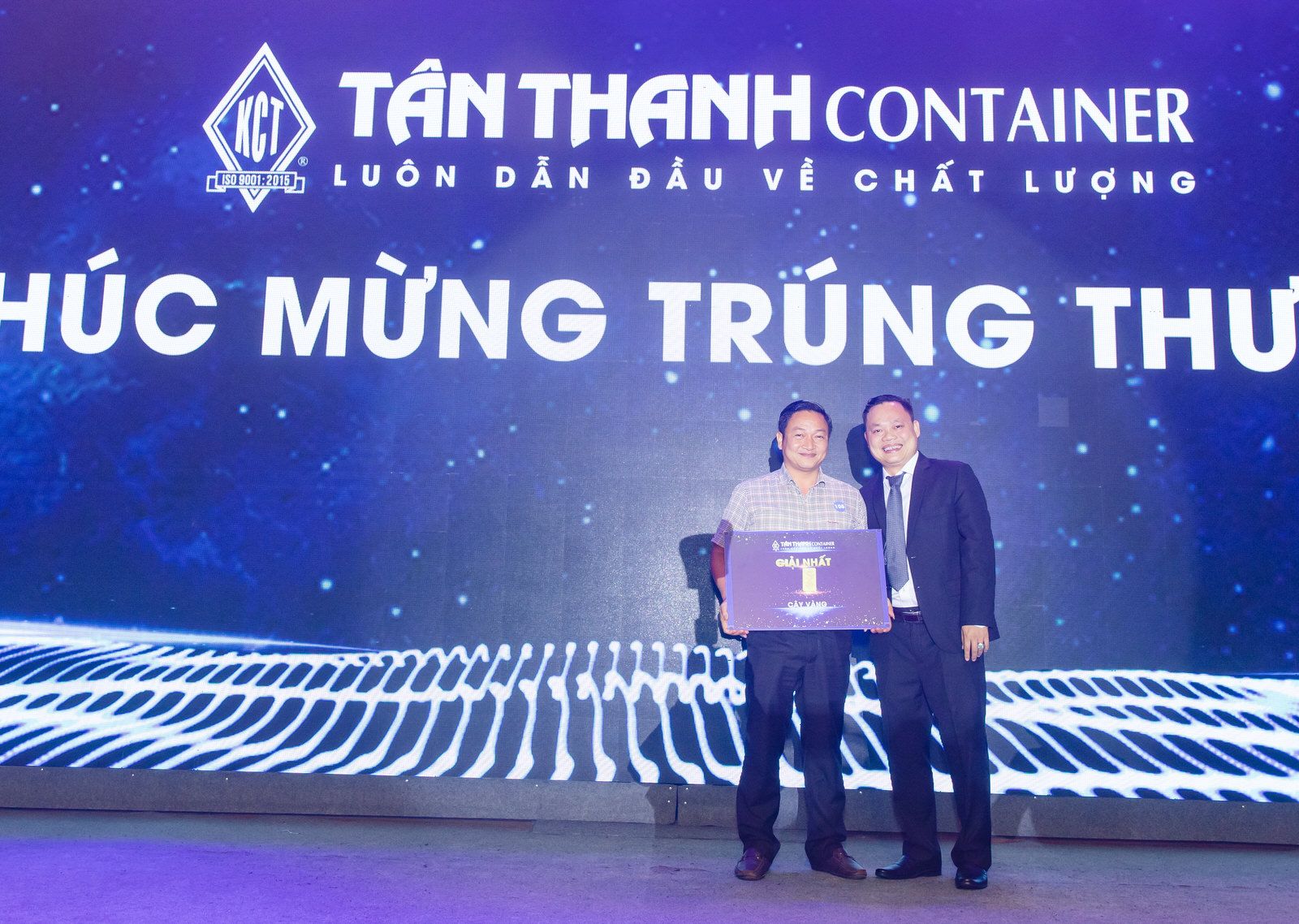 In addition, the representative of Tan Thanh awarded the luckiest customer to win the prize of the program "Bustling October". The prize is 01 Vinfast Klara electric motorbike using a Lithium battery with a friendly environment, worth 57,000,000 VND. This sweepstakes applied to all customers who had made deposits to buy trailers across the whole system nationwide. In the program, customers were given an additional Casumina car cover of the same type for each Casumina-mounted semi trailer produced by Tan Thanh Company. The tires are delivered with the product at the same time.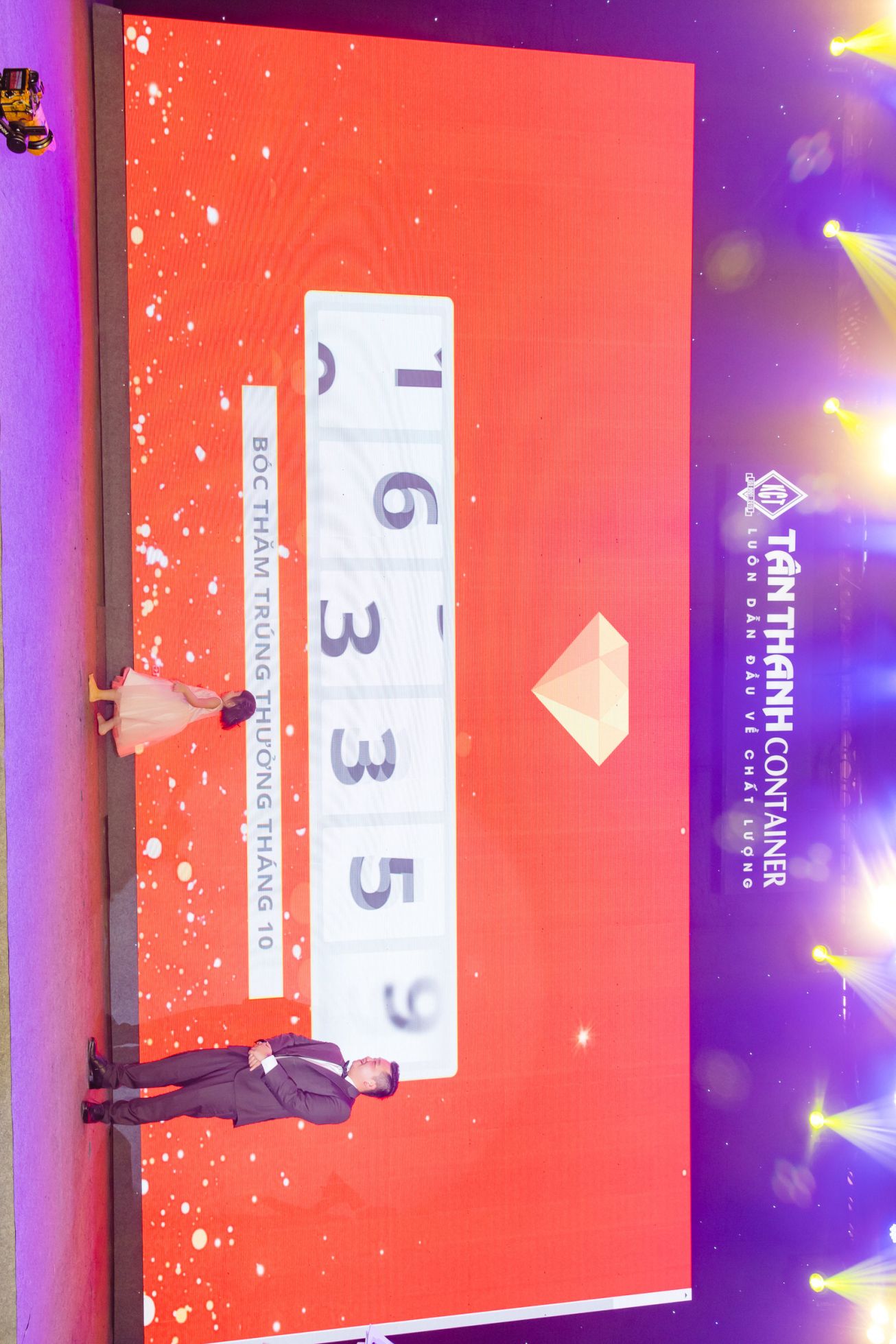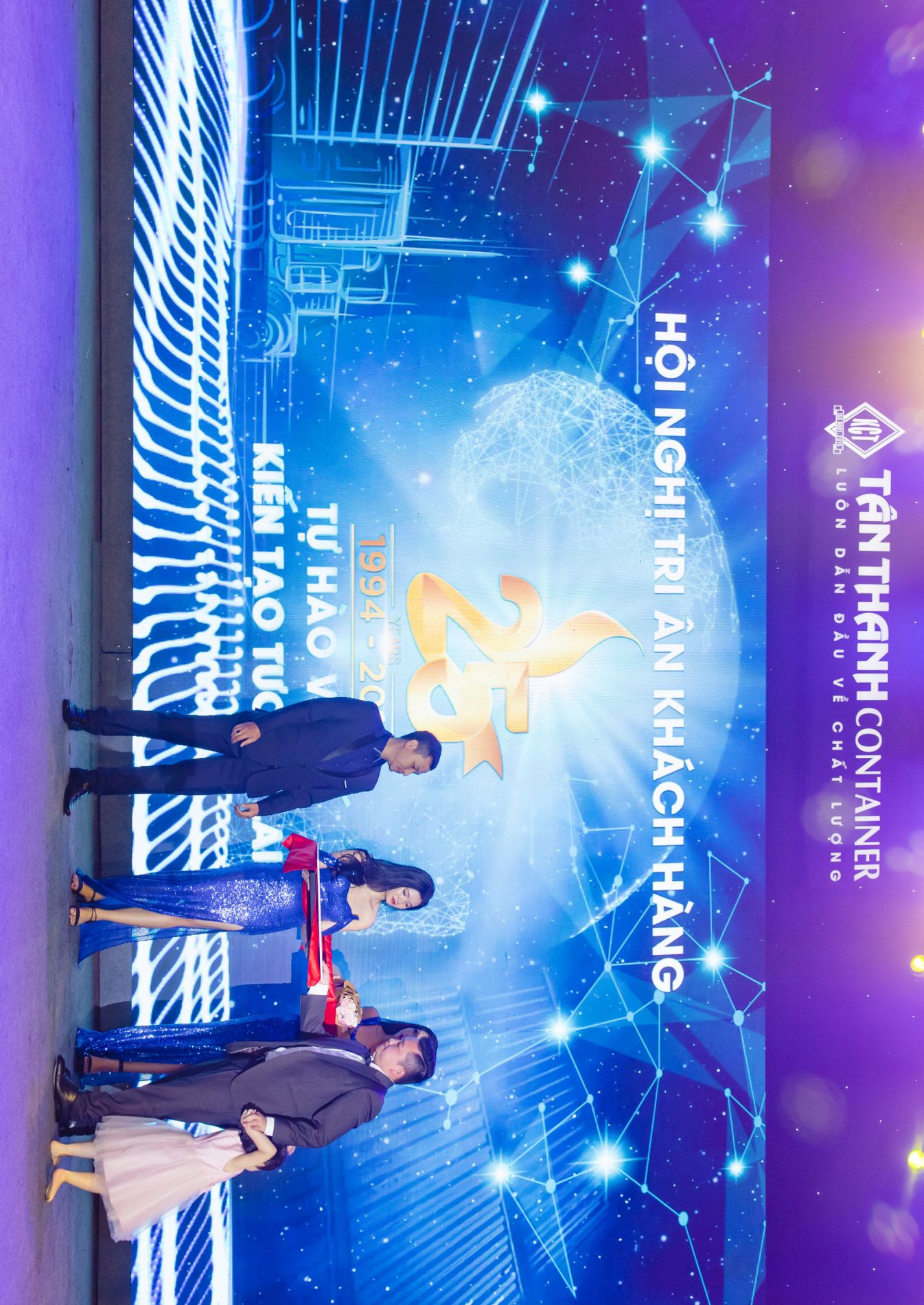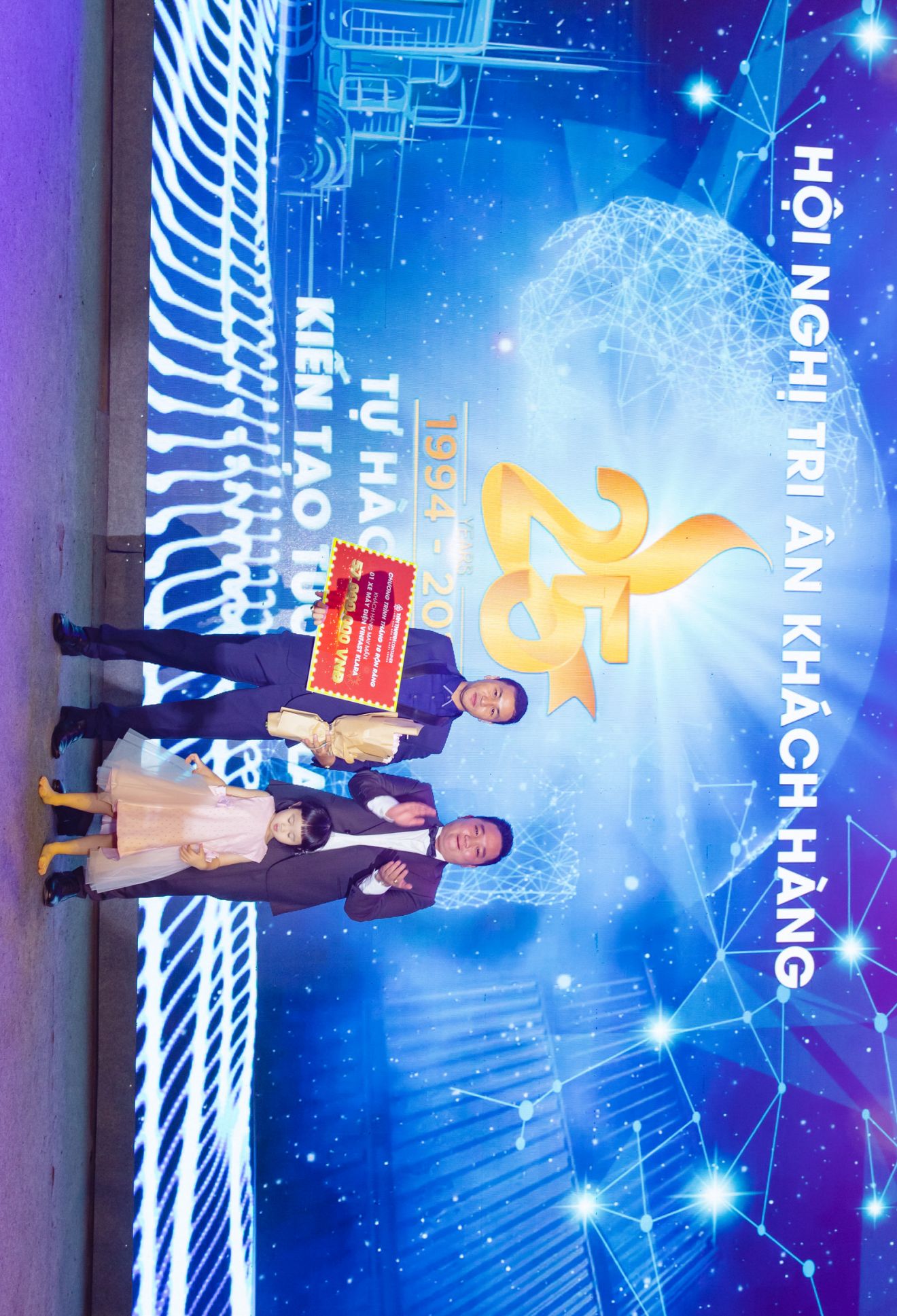 The event ended successfully in a solemn and warm atmosphere. The valuable awards also found its lucky owner. Through this event, the Board of Directors and staff of Tan Thanh Trading and Mechanic Corporation would like to thank all the customers, and members and collectives of Tan Thanh for accompanying Tan Thanh to build and develop during the past 25 years. Tan Thanh hopes to continue to receive the attention and support of your company, you invite in the coming time, to join together friendship, build together, develop and create value to society.
#tanthanhcontainer, #tanthanh, #container, #somiromooc #hoinghikhachhang, #kyniem25namtanthanh #traogiaithuong,  #containerstore, #containertracking, #containergianhàng