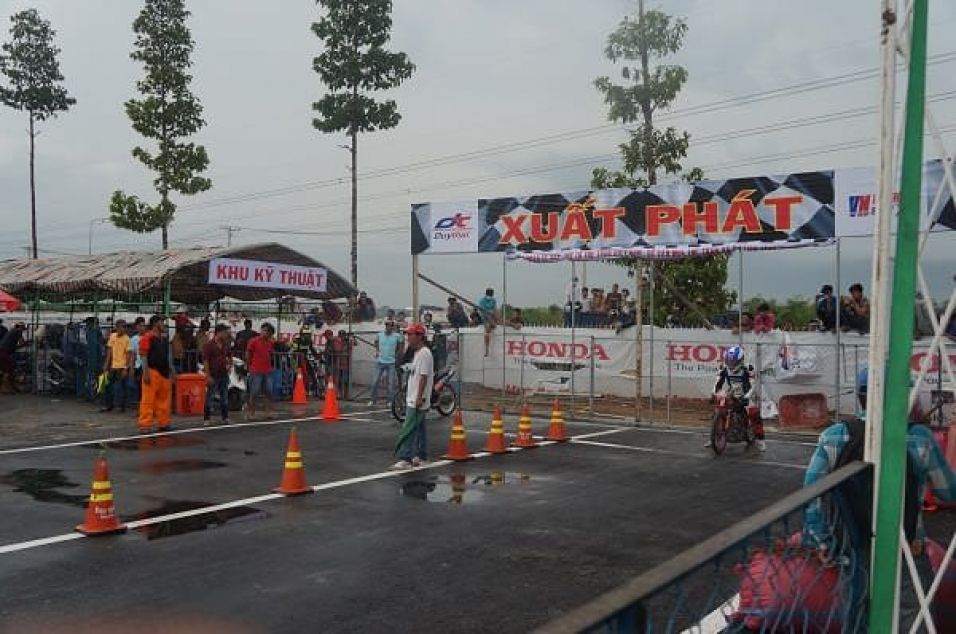 With the permission of the Vietnam Bicycle Federation - Sports Motorbike & Department of Culture, Tourism and Sports of Binh Duong Province in coordination with the Vietnam sports racing company will organize the 28th 201m straight-line Drag race on May 29, 2016 at the new city center of Binh Duong.
Drag race 201m straight line will be held on May 28 and 29, 2016 at the new city center of Binh Duong province, this race will definitely bring a new wind to all of you like the speed in Vietnam. The models that can be said to dominate the speed such as: Yaz 125, Sport, Nova Dash, Exciter, Jupiter, Luvias ... will definitely compete in this 201m race, promising to bring comparisons, fierce talent and thrilling feelings.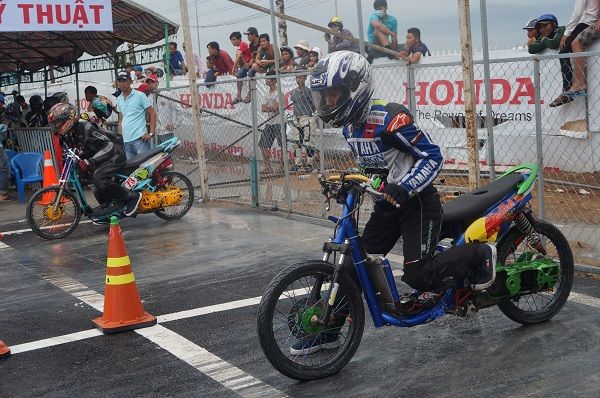 This is the time when the passion of all of you will come true, a regular playground will help us satisfy our own passion. A new playground is about to open, where we will see 1 vs 1 competitions of vehicles on the 201m road.
As the leading unit in Vietnam in terms of buying, selling, and selling containers, Tan Thanh is pleased to accompany the 201m Drag Race - Binh Duong 2016. With strong structure and many conveniences for large spaces such as Tan Thanh's racetrack, warehouse containers which are highly appreciated by the organizers of the race for convenience and aesthetics. Mr. Tran Ngoc Duy - Representative of the Organizing Committee said: "We choose Tan Thanh Container because of its many usefulness, containers which are installed in a short time, used to store furniture, tools for racing. It can be said that Tan Thanh has given us a perfect solution that greatly contributes to the success of this year's race "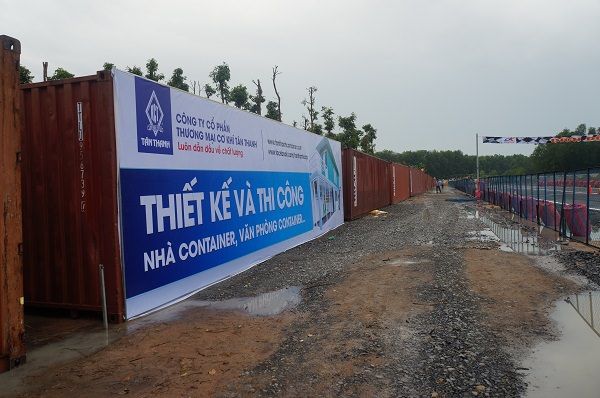 The official time of the competition for Drag racing 201m:
The official competition time will take place on: May 28, 29, 2016.
Practice time:
Training time takes place on: 25,26,27 / 05/2016.
Vehicle type competition:
Scooter system 135cc or less: Mio, Nouvo, Luvias ...
The 4th generation is 110cc or less: Wave, Dream, Jupiter, Sirius, Max ...
4th generation 150cc or less: Exciter 135 - 150, Raider, Winner 150, Sonic ...
2nd generation 125cc or less: Yaz 125, Sport, Nova Dash, Ya Speed ...