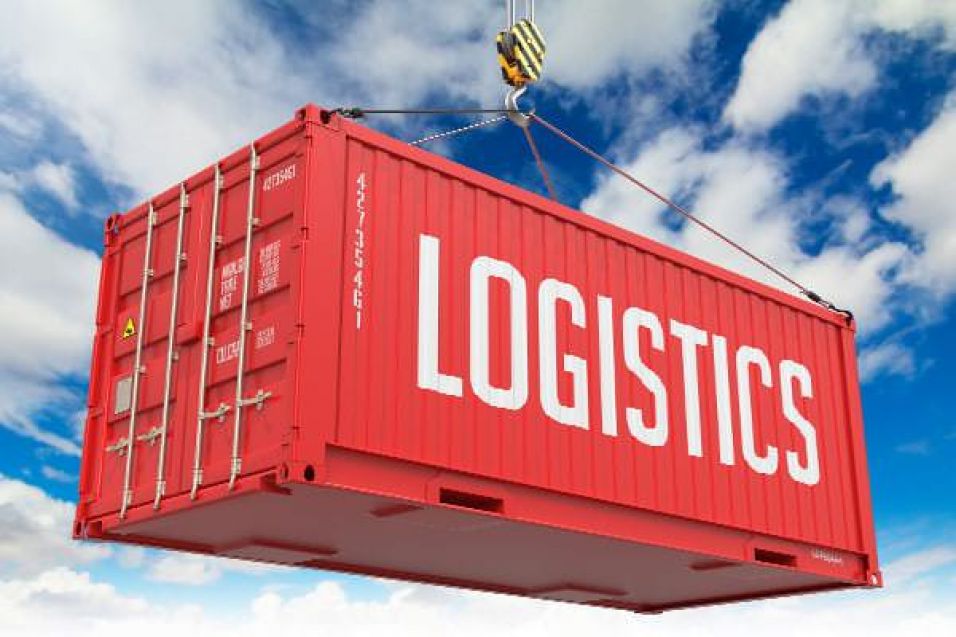 Choosing a skeletal semi trailer is not too difficult, but it is not easy if you are not an expert in this. Checking fully, correctly and accurately the seemingly simple points but has a great influence on the operation of the vehicle later, Tan Thanh would like to share with you some small experiences to help you choose the best product to serve your business.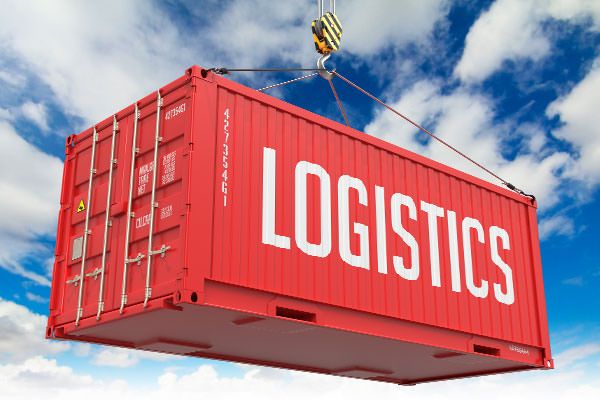 In order to be able to choose the right quality and cost-durable skeletal semi trailers, you first need to understand the following basic knowledge.
Skeletal semi trailers are the most commonly used product of all trailers today. They are widely used in companies, logistics firms and large-volume production enterprises.
Skeletal semi trailers are usually used to transport 10, 20, 40, 45, 48 feet dry containers for a wide variety of goods such as clothing, fashion accessories, electronics, mechanical spare parts, ... They are commodity sector accounts for the highest proportion in transportation and export today.
Important notes when choosing to buy skeletal semi trailers:
Vehicle size: is the first important factor you need to pay attention to, vehicle size needs to meet the requirements that you want. Skeletal semi trailers' sizes are usually estimated in terms of vehicle feet such as 20 feet, 30 feet, 40 feet, 45 feet, 48 feet.

Vehicle Weight: In addition to the size, vehicle load is also very important. It accounts for a large part of your buying decision when choosing a vehicle. Because this is a necessary factor, due to the nature of the job, you are required to choose the models that meet the load that suits your enterprise. For example, the 40, 45, or 48 feet skeletal semi trailers usually have a load advantage that you can choose from.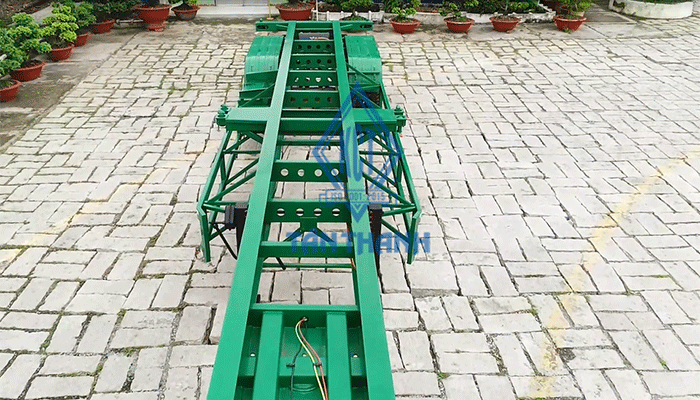 I-beam structure: main girder is the most stressed part from the container, if used from high-quality and high-strength steels, the vehicle will be durable and help you reduce damage in the process. use.
Axle, suspension: is a continuously moving part to rotate the wheel, helping the vehicle move fast, responsive, and not stuck in operation. Therefore, the suspension shaft is invested with genuine and reputable spare parts, which will help the whole machine system be smooth and durable.

Braking system: the brake system is a factor to ensure the safety of the vehicle, for the life of the driver when operating. The brake is carefully invested, genuine parts are a big plus for the safety of the vehicle, reducing unpredictable dangers when facing problems or bad roads.

The strut helps the vehicle to balance without a trailer, if possible, consider choosing a good one to increase the durability of your vehilce.
The tires are often quite concerned by drivers due to the high wear and tear during transportation. Therefore, choosing genuine and reputable tires for the vehicle to be durable, less wear and save is also an important note for you when choosing to buy.

Paint on the surface of the chassis: Quality paint will be less acid-corroded to maintain vehicle durability.

Warranty: continuous operation with high load makes your trailer very easily damaged over time, so if the trailer supplier with reputable warranty service will be a plus point for your business to save a lot of costs incurred.
Through the above suggestions, hopefully you will choose for yourself the high-quality skeletal semi trailers that meet your transportation needs, optimizing costs for your business.
Contact to receive advice to buy skeletal semi trailers from Tan Thanh:
Tan Thanh Trading and Mechanic Corporation
Head office: Quarter 4,Truong Son Street, Linh Trung Ward, Thu Duc District, HCMC.
Tell: (84 28) 35 199 977 - Fax: (84 28) 37 222 535 - Hotline: 1900 57 57 38 (VND 3000 / minute)
info@tanthanhcontainer.com
Do not hesitate to pick up the phone right away to get the fastest advice and support from Tan Thanh!
container store, container tracking, container booth