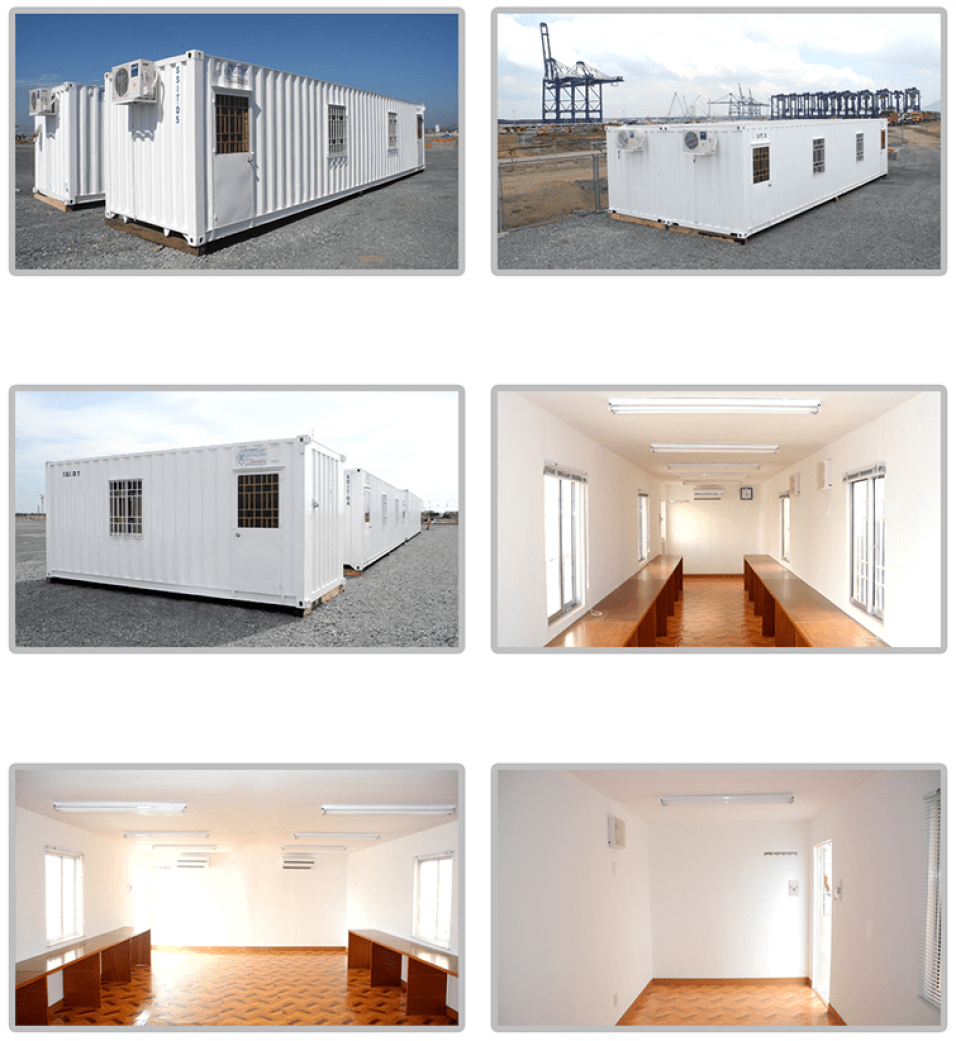 (Autovina) - Instead of discarding after years of use, the old containers are "transformed" into luxury showrooms. With the advantages of cheap price and fast construction time, this "green technology" is becoming a trend in the world. ..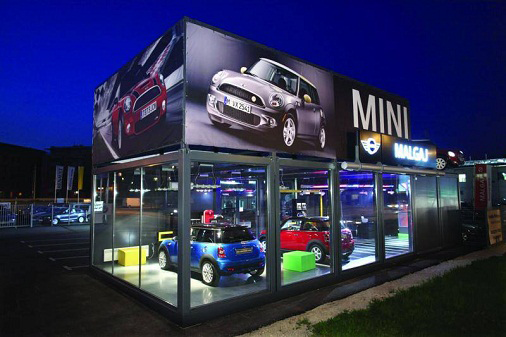 From the stalls worth billions dong in the exhibition. ..
The design of old containers into cheap mobile living spaces (container housing) is gradually becoming the optimal choice for the trend of being environmentally friendly. With low price and fast construction time, container houses are chosen by a large number of consumers.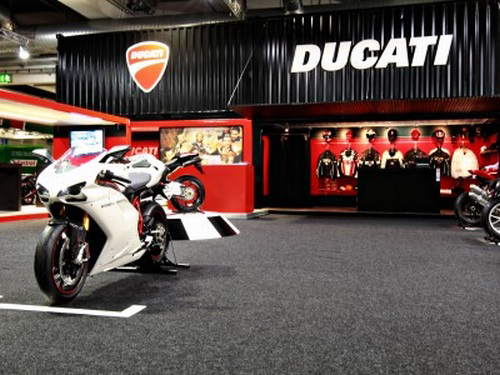 However, this trend not only appeared in middle-income people but also appeared in the "giants" of cars. A variety of car manufacturers, large displacement vehicles. .. do not hesitate to apply old containers to make shops displaying their "pet" products in specialized fairs, exhibitions. ..
The combination of colors, materials and surrounding beautiful scenery and art of decoration and arrangement can turn the "trash can" container into a vehicle display place, relaxing guests with great relaxation. Ducati is one of the pioneers of this trend. At the exhibition of large displacement vehicles, it is not difficult to see booths decorated very impressively with containers of "giants" from the boot-shaped country. With the sinuous nature, the container stalls seem to add to the pitiness of the Ducati "horses".
Not losing to Ducati, Ford also aggressively spent money to invest in booths promoting its Ford Fiesta products whenever Ken Block competed in the Gymkhana, WRC tournaments (World Rally Championship). ..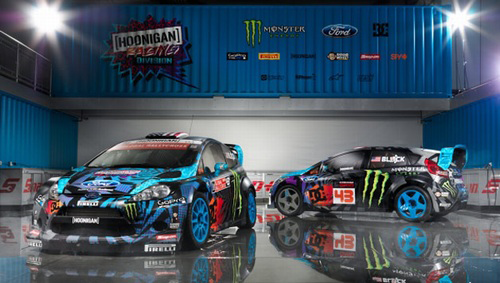 Container is also used as the residence of many famous motorbikes and car users. Houses, even villas, resorts. .. in the world made of containers are being favored by many people.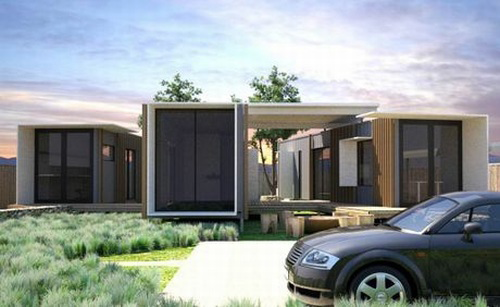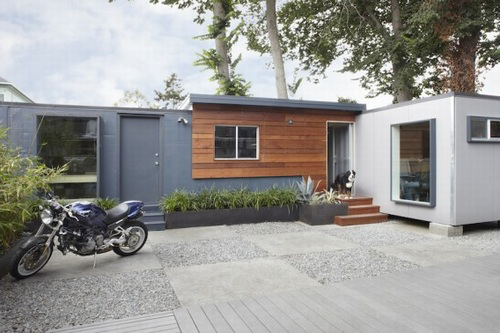 …to luxury showrooms
Not only using containers as tools to decorate the booths in exhibitions, many car manufacturers are not afraid to invest and design monumental showrooms made of containers. Container showrooms are much cheaper to build and repair than regular showrooms, but they still have full amenities. According to many design experts, container showrooms are sometimes even safer than conventional housing in that its steel structure can withstand the tremors of earthquakes.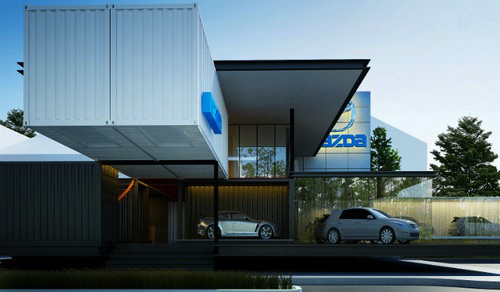 With many showrooms, if you do not know in advance that they are made of containers, you would not have guessed. Modern interior design with open space solutions with a full range of after-sales and sales spaces.
And is there a solution in Vietnam?
More than 50 years since its invention, containers for shipping goods have now become the solution to "green life". Around the world, these expired containers have been redesigned to be shelters, offices, art spaces, hotels, shops, apartments, and even schools. The most prominent feature of using containers for housing construction is its reduction in cost and time.
In Vietnam, many enterprises participate in the production of housing and container showrooms. However, the most prominent is still Tan Thanh Container with a series of products made of this "green technology". At the Vietnam Motorbike Festival, motorcyclists can not help being overwhelmed when witnessing "custom" booths, selling accessories beautifully decorated under the container fence assembled from more than 20 dry containers.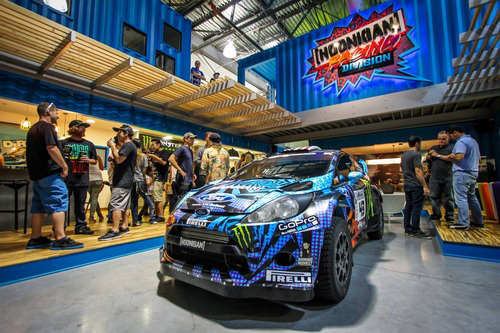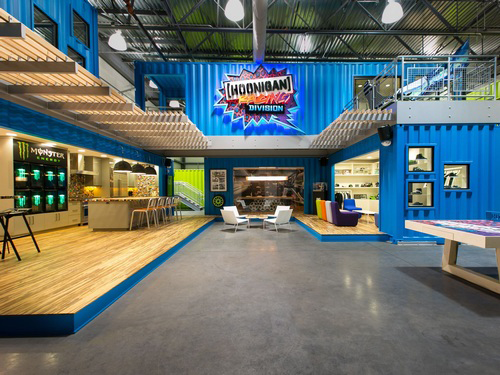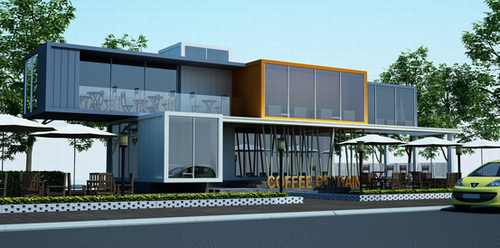 Tan Thanh Container is not only producing and constructing simple housing containers, but Tan Thanh Container is known as enterprises that are at the forefront in turning containers into unique bars and large showrooms nationwide.
"You can have a very interesting showroom, container booth with the price of only one third of the conventional construction with a construction period of 7-15 days", a representative of Tan Thanh Container shared".