Social activities
15/12/2020
Tan Thanh walked for "for victims of dioxin and poor handicapped" in 2016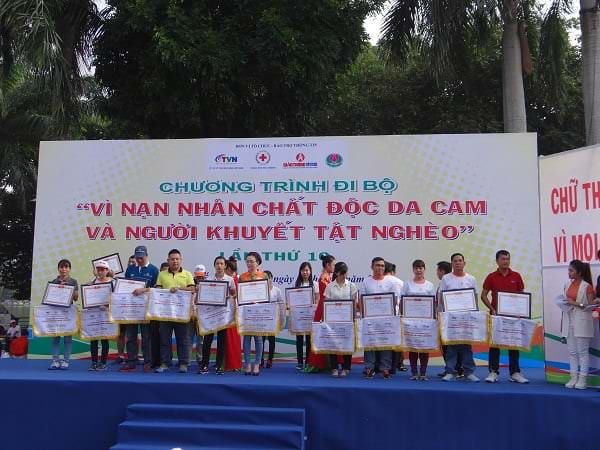 On August 6th, at Dam Sen Cultural Park, the trade union of Tan Thanh company and more than 5,000 people walked to support the 10th program of actions "For victims of dioxin and poor handicapped" in 2016 organized by the Red Cross of Ho Chi Minh City.
Speaking at the opening ceremony, Dr. Le Quang Ninh - President of Ho Chi Minh City Red Cross presented the message of this year's program to be: "Please not forget them - Whoever you are, what position you have in society, your contribution to the victims of dioxin and poor handicapped always give them greater confidence in life".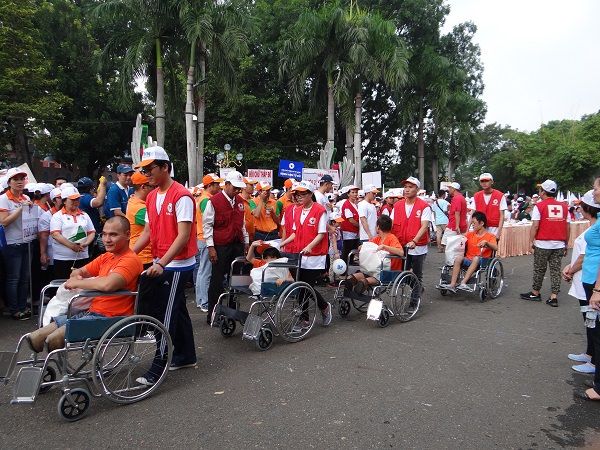 According to Mr. Ninh, with the contributions of sponsors over the past 9 years, the Ho Chi Minh City Red Cross has carried out many practical activities to support victims of dioxin and poor handicapped. Whereby, there have been typical examples showing their energy to rise and succeed in life.
Specifically, Ms. Huynh Thi Mon in Cu Chi District was presented a charity house by the City, supported with one cow and has regularly received allowances since 20104, up to now, her family is having 20 cows with income of 80 million/month and build a spacious house. Further, as to 60 pupils who are the victims of dioxin living in Hoa Binh Village, the Red Cross Association of Tu Du Hospital has taken care of them and educated their personality, facilitated them to go to school from grade 1. Up to now, 2 of them graduated from University, 2 of them are in university and many of them are studying at schools in the city.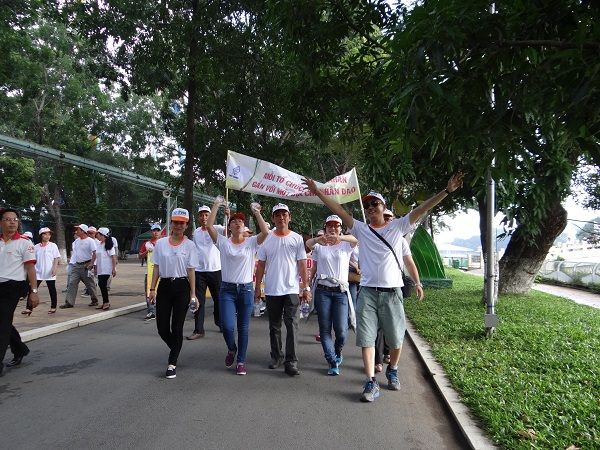 Being guided by the tradition of "the leaves protect tattered ones" and actions for the community, in recent years, Tan Thanh has continuously made positive contributions to society, especially to people under preferential treatment policy and local area in difficult circumstances. in the country. In the 10th program of walking "for victims of dioxin in 2016" - Tan Thanh Company decided to sponsor VND 20,000,000 million for victims of dioxin and received enthusiastic responses from trade unions and the company's employees.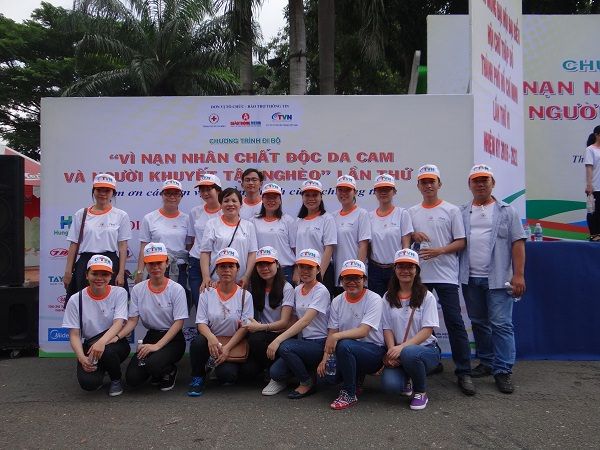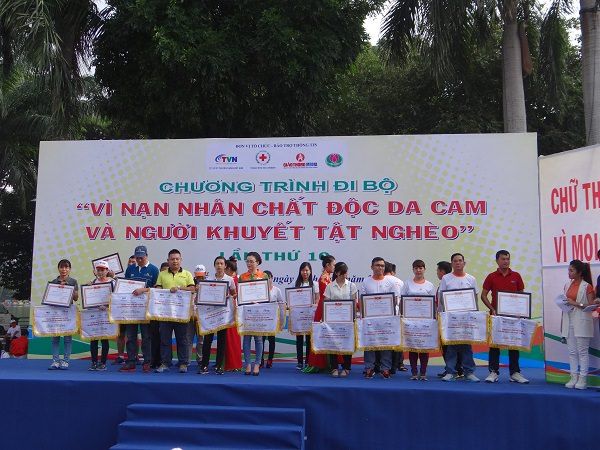 Currently, there are around 4.8 million Vietnamese people who are exposed to dioxin, more than 3 million victims, of which many generations of Vietnamese are suffering from illness, hearts and minds negative effects and their families face with poverty and a lot of difficulty.
At the launching ceremony, Ms. Nguyen Thi Xuan Thu – the President of the Vietnam Red Cross Association called on the Red Cross at all levels throughout the country and sponsors to continue supporting the program "For victims of dioxin" and join hands to relieve the pain and share the difficulties with those infected with dioxin.
Marketing Department.