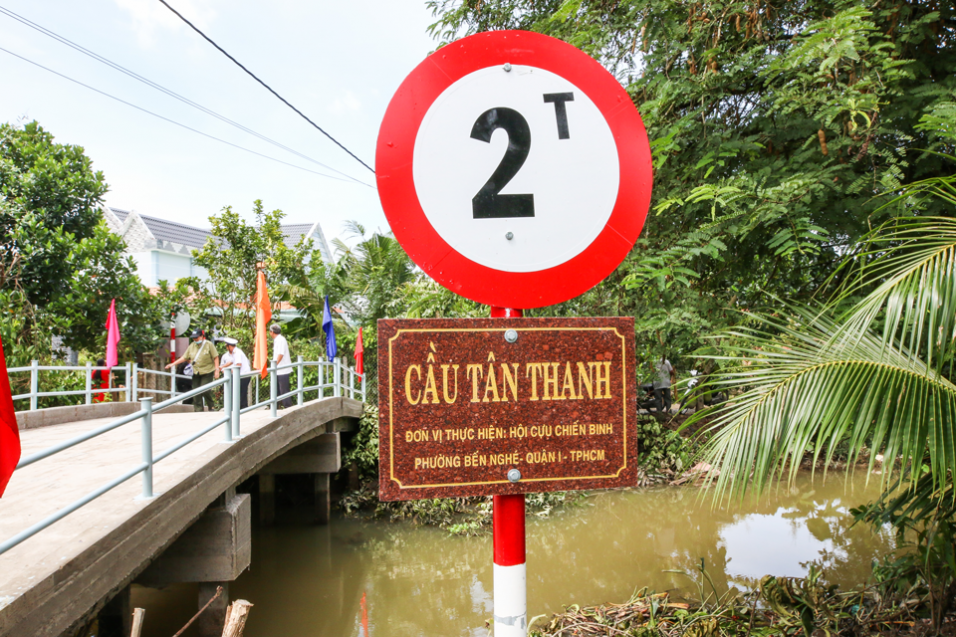 On October 6th, Tan Thanh Bridge – a project of Tan Thanh Trading Mechanic Corporation conducted by Tan Thanh in combination with the People's Committee of Cam Son Commune and the Veterans' Organization of District 1, Ho Chi Minh City, has been completed which brings peace of mind to people living in Hamlet 3, Cam Son Commune, Cai Lay District, Tien Giang Province.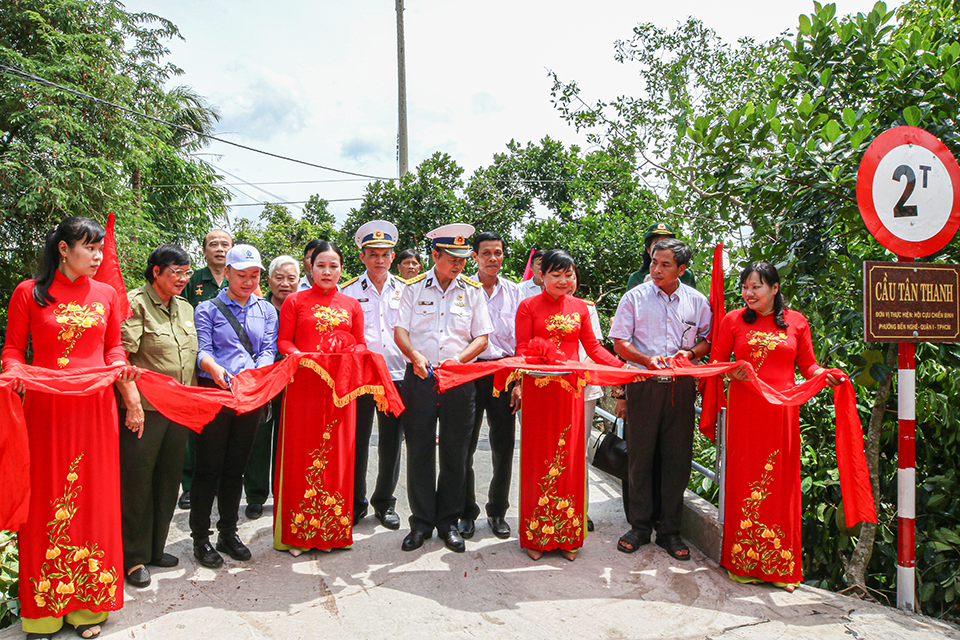 The Tan Thanh Bridge project was designed in accordance with the specifications of rural traffic bridges with the length of 12 meters, the width of 3.3 meters and the load capacity of 2 tons. The bridge has steady railings ensuring safety and convenience for traffic vehicles. This is a project of great importance to the locals helping to connect local traffic with the district's, contributing to the transport infrastructure and goods trade improvement, improving the material and spiritual life of rural people.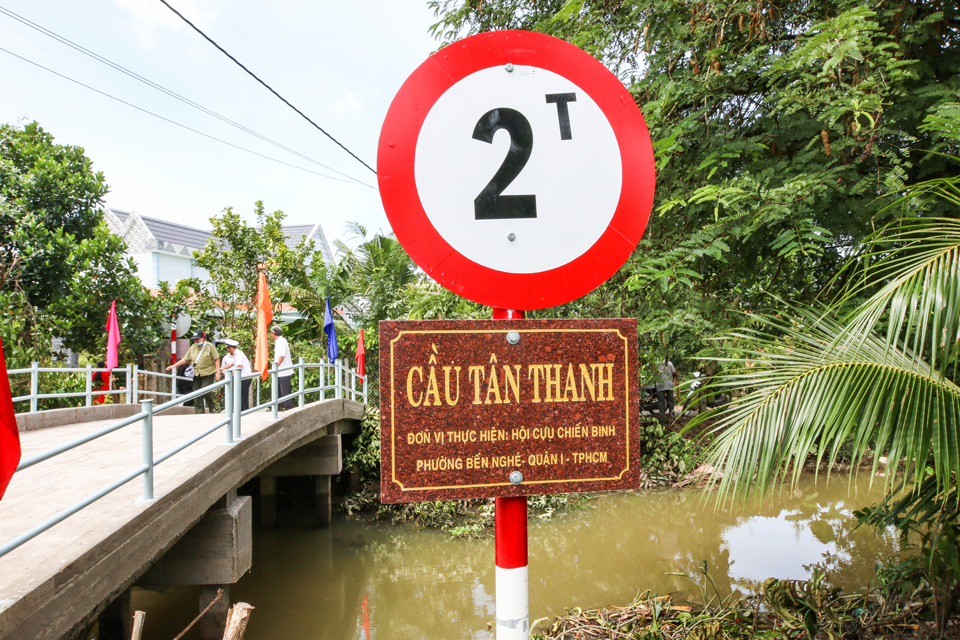 Ms. Kieu Ngoc Phuong – Deputy General Director of Tan Thanh expressed her hope that this bridge, which was built with love, will bring the people in Cam Son Commune, Cai Lay District, Tien Giang Province a better life with lots of joy and happiness.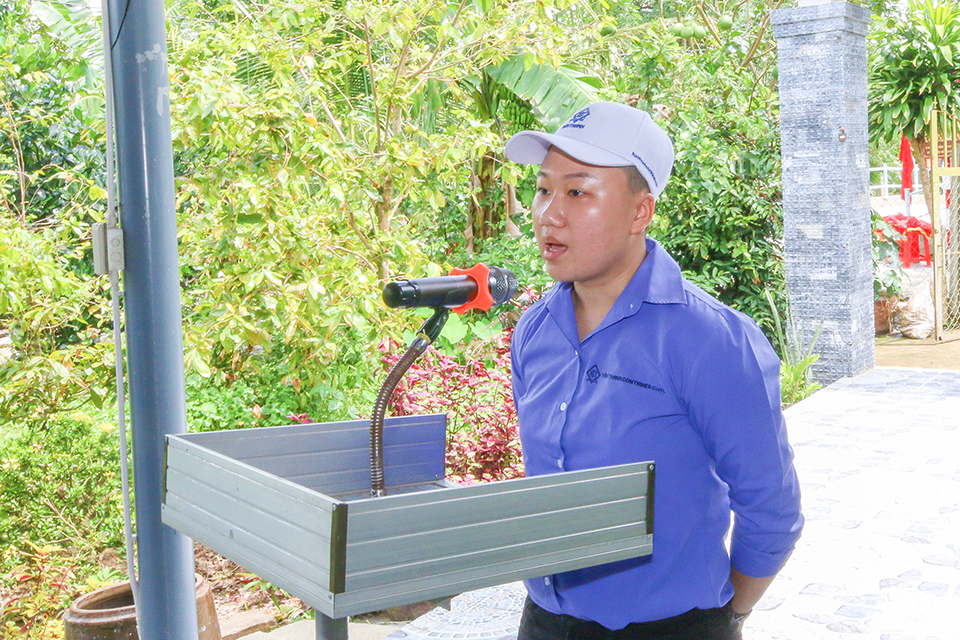 After all, Tan Thanh's happiness is to witness the common joy of the people of Cam Son Commune, Cai Lay District, Tien Giang Province. Now from, children go to school safely every day, the people of Cam Son Commune can feel secure to work, thereby contributing to the local economic development.
Below are some further pictures of the inauguration ceremony of Tan Thanh Bridge: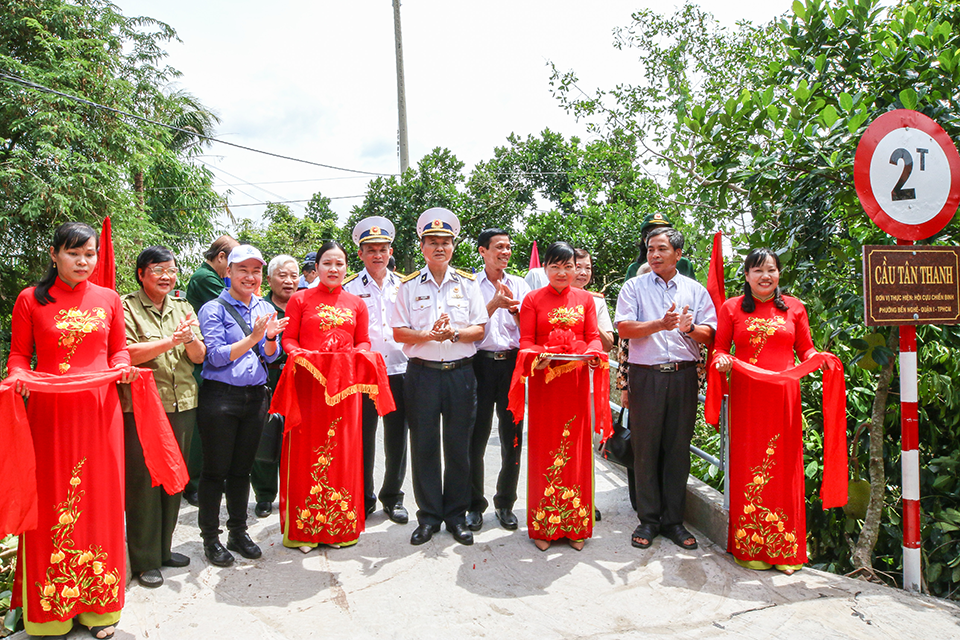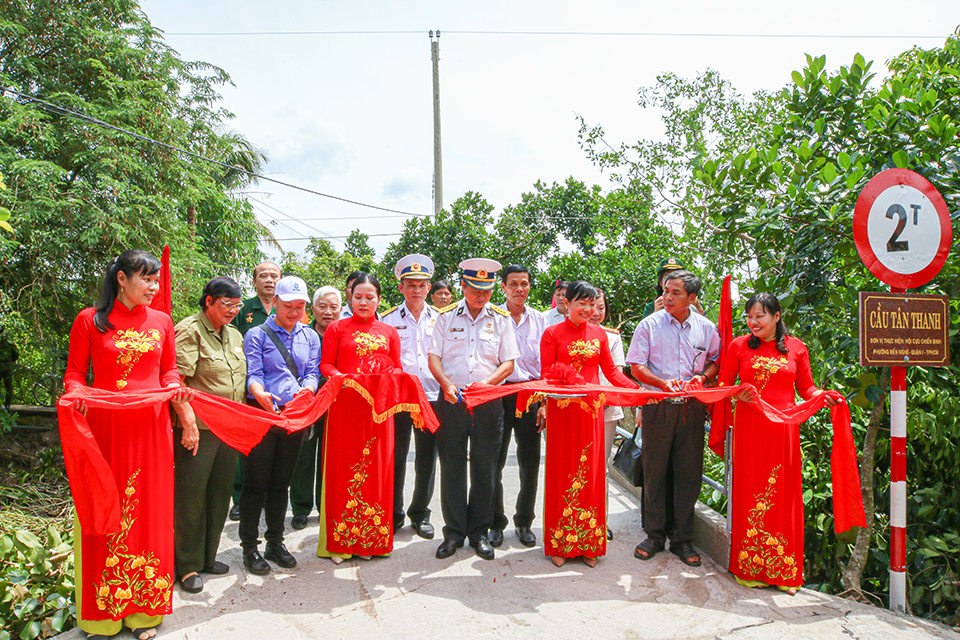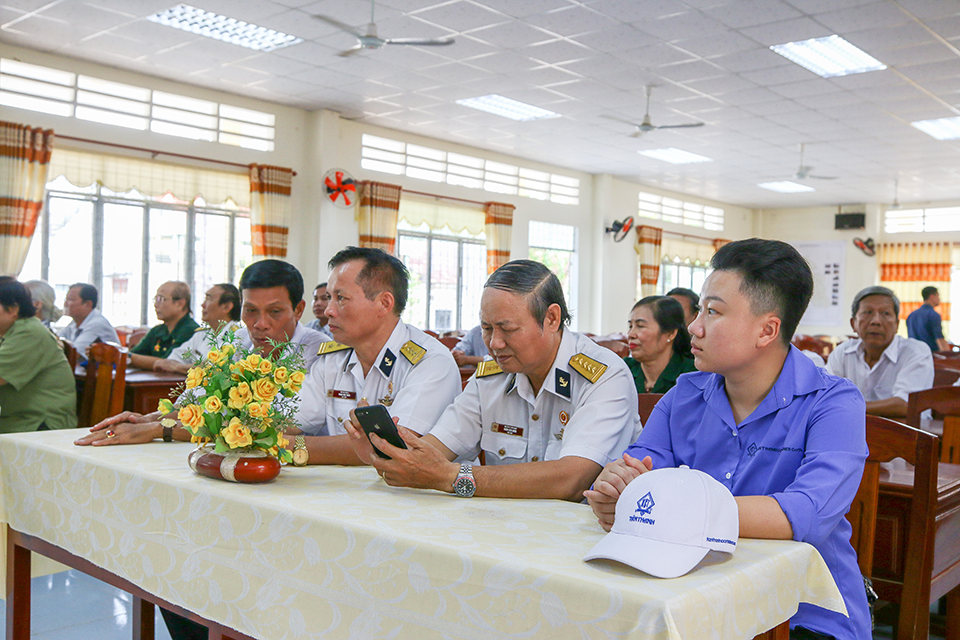 With all our sincere love, compassion and desire to devote, Tan Thanh has organized many charity activities of which we are very proud. Tan Thanh hopes that we can spread our warm compassion to many people so that each day will be a happy day and human life will become better and better.
#tanthanhcontainer, #somiromooctanthanh, #buildingbridge, #veteransorganization, #TanThanhBridge