Social activities
07/01/2021
Tan thanh propagandized transportation laws and gave insurance helmet as gifts to pupils in difficult circumstances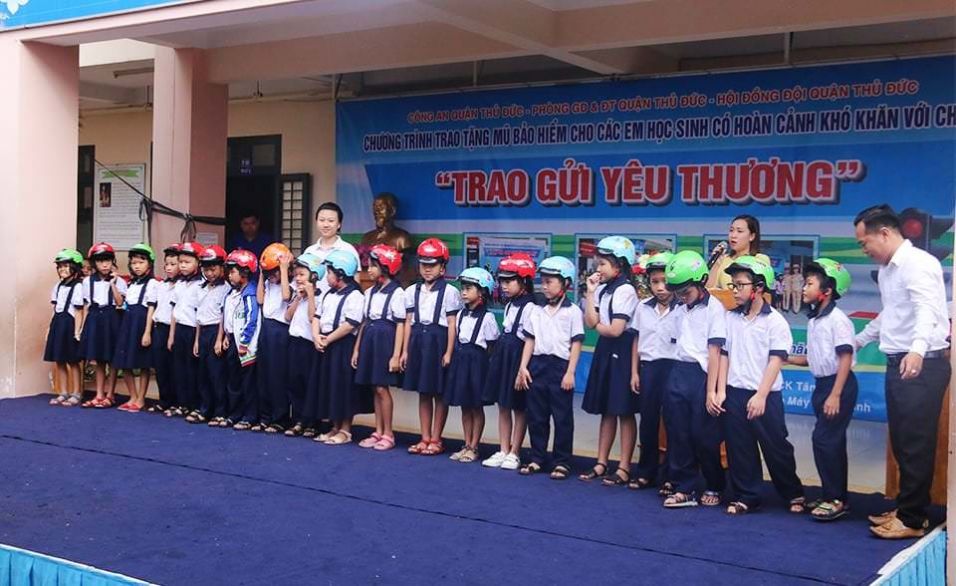 According to a survey by the National Traffic Safety Commission, although there is a mandatory regulation requesting people to wear insurance helmets (IHs) for motorcyclists. However, in fact, the proportion of children wearing IHs when joining traffic only accounts for 35% - 40%.
Each year, in our country, nearly 2,000 children die due to traffic accidents (TAs), of which nearly 50% of cases are caused due to not wearing insurance helmets. This is an alarming number requiring the functional authorities to maintain inspection campaigns, strengthen sanctions and strictly punish students or parents who do not obey the regulation of wearing IBs.
In order to enhance the propaganda and dissemination of the law on road traffic safety, encourage parents to wear IHs for children, increase awareness and self-awareness of law compliance for the people, Tan Thanh has awarded 1,000 IHs for students in schools in Thu Duc District with the desire to remind parents of consciously protecting their children when traveling on the road.
Do Tan Phong Primary School, Linh Trung Ward, Thu Duc District is one of the schools sponsored by Tan Thanh in the morning of September 17th, 2018. With its continuous efforts, Tan Thanh always wishes to contribute to the overall development of the society by doing practical and meaningful activities.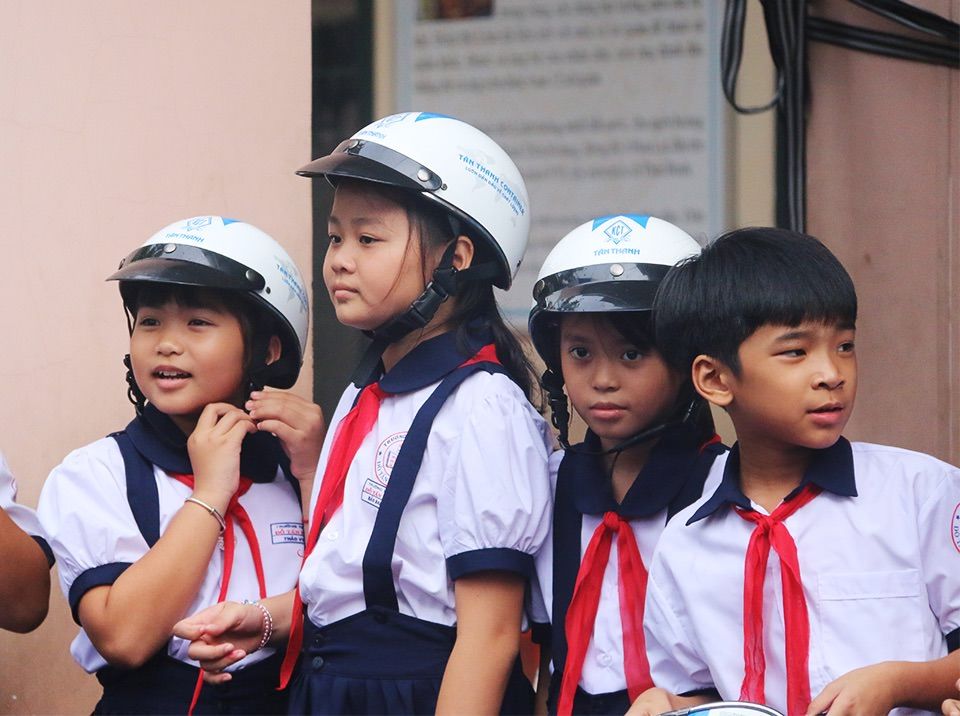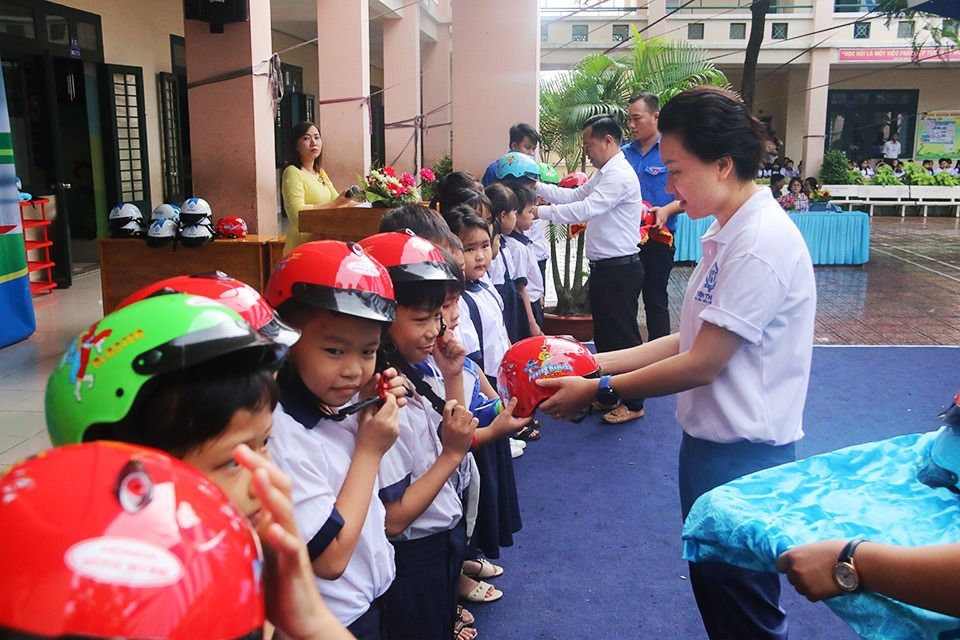 Source: Marketing Department