Social activities
24/11/2020
Tan Thanh participated in the history competition of the Party Committee of Thu Duc district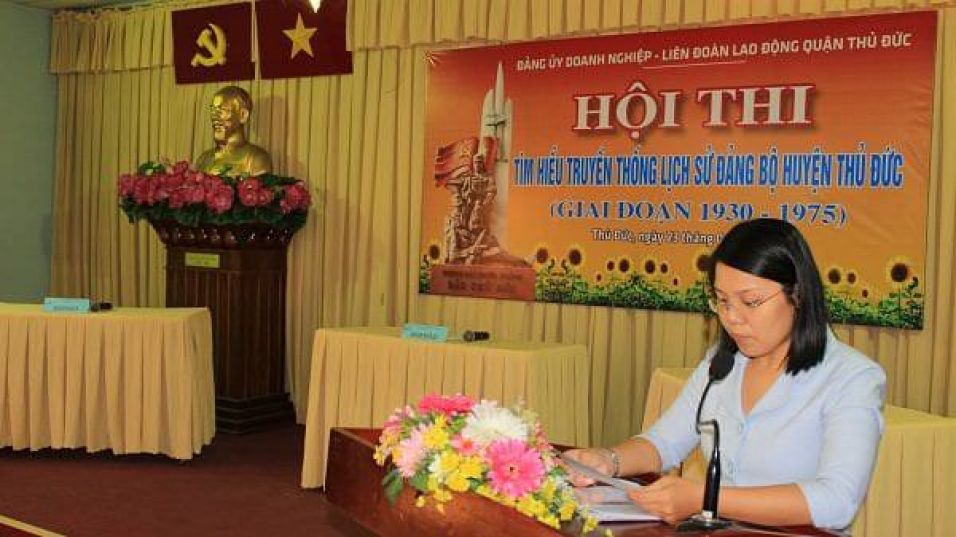 To celebrate the 5th District Party Congress and the 10th Ho Chi Minh City Party Congress, for the term of 2015 - 2020, towards the twelfth National Congress of the Party and the election of the People's Council in all levels for the term of 2016 - 2020;
According to the Plan No. 21-KH/QU dated December 25th, 2015 of Thu Duc District on organizing a competition on the history of the Party Committee of Thu Duc district (period 1930 - 1975);
Following the instructions of the Enterprise Party Committee, the Labor Federation of Thu Duc district organized a competition on the history of the Party Committee of Thu Duc district (period 1930 - 1975)
PURPOSES AND REQUESTS:
– Organizing propaganda on the tradition of the Party Committee and THE People of Thu Duc district in the period of 1930 - 1975 to union members, officers, teachers and personnel of Thu Duc Vocational College
– Helping union members, officers, teachers and employees be aware and proud of the tradition of the country, the people of Thu Duc; selecting the team to participate in the competition at the cluster level.
– Organizing the competition practically, economically and effectively.
COMPETITORS, TIME, VENUE

Competitors: Union members, officers, employees working in enterprises based in the district

Time: 09  April 2016 (08:00 am).

Venue: Labour culture building of the Thu Duc District
III. A NUMBER OF PICTURES TAKEN FROM THE COMPETITION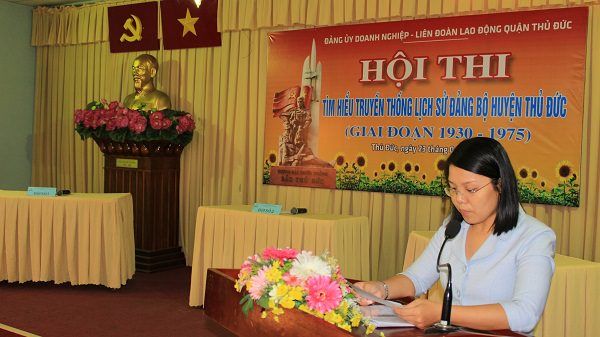 On April 23rd, 2016, the Labor Federation of the District cooperated with the Business Party Committee of Thu Duc district to organize a competition on the history of the Party Committee of Thu Duc district period (1930 - 1975) for communist units in the Thu Duc district. There were 16 participating teams with 80 contestants. As a result, 10 teams won prizes, including: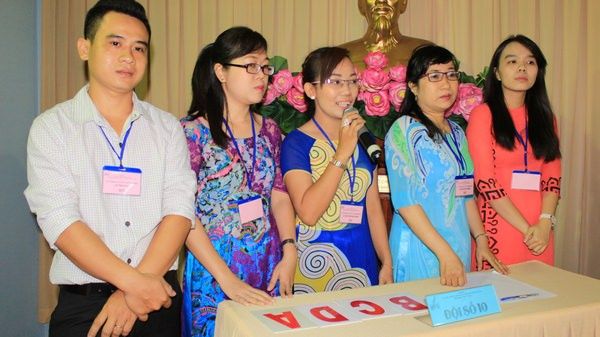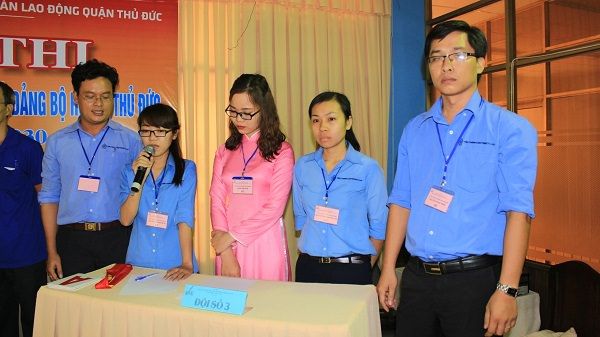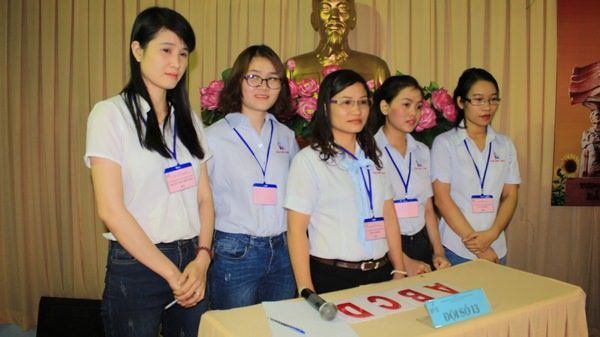 And 05 consolation prizes include: Coca Cola Vietnam Company Limited; Thu Duc Public Service Company Limited; Nature pharmaceutical company; Thu Duc Tourism; Ta Thi Kim Anh Sole sole proprietorship.