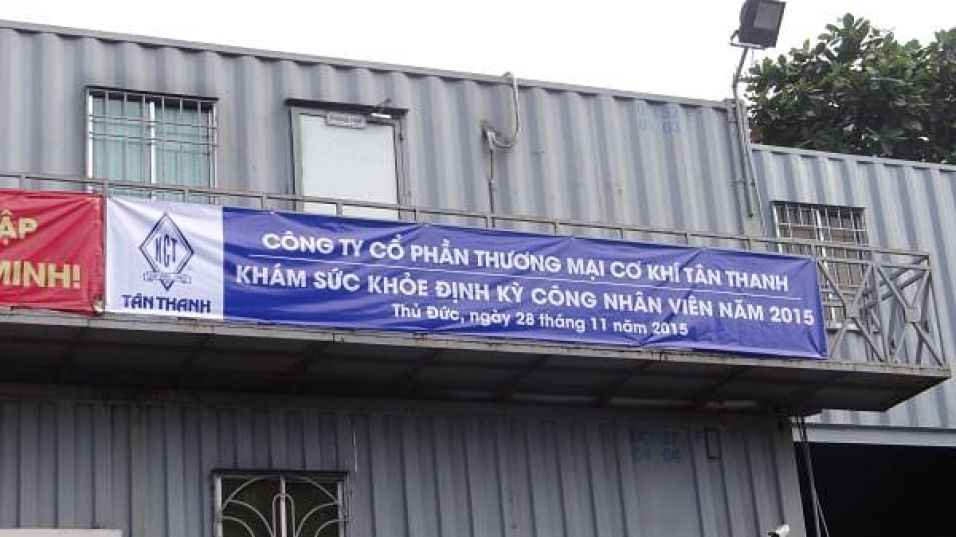 For the best work effectiveness and to ensure the health of the employees working in Tan Thanh, on November 28th, 2015 Tan Thanh Company's Trade Union Executive Committee cooperated with Thu Duc Hospital to hold the 2015 periodic health check for all employees working at the company.
Although periodic health examination for employees is compulsory for enterprises and unions, the benefits brought to both sides cannot be denied. In Vietnam, common illnesses such as hepatitis, diabetes, high blood pressure, and cancer can be easily detected through periodic physical exams. The earlier the disease is detected, the higher the chance of cure is. Moreover, it saves time and money for the patients. Grasping that thought, every year, Tan Thanh Company organizes health checks for employees to ensure that each employee has the best health to have the best working capacity.
Moreover, periodic health checks not only bring comprehensive health to employees, employees and workers, but also contribute significantly to the development of Tan Thanh Company. Enterprises conduct periodic health checks for employees partly because they comply with the provisions of the Labor Code and also result from their concern about the health condition and personal life of employees. Corporate culture is also built from here. Any employee who is taken care of by his or her superior, leader shall be grateful for the guaranteed benefits, whereby his or her productivity is also higher. In addition, the strict implementation of the regulations on periodic health checks for employees is paid attention to helping to enhance the brand image of Tan Thanh Container.
A number of pictures of the health check for Tan Thanh's employees: