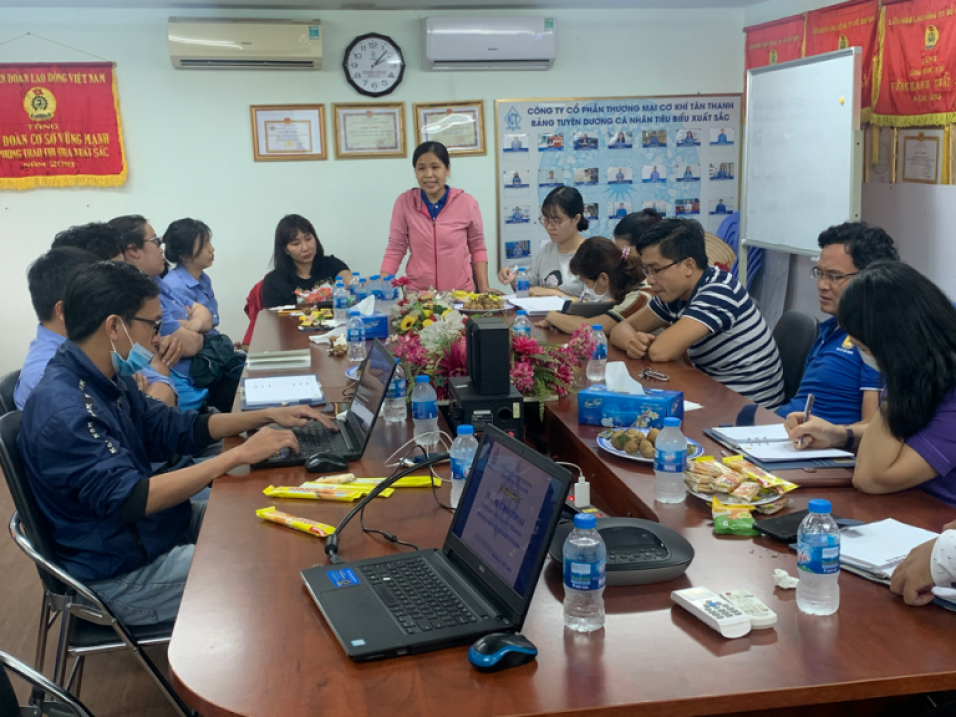 In the morning of October 9, the Executive Committee of the Trade Union at the grassroots level coordinated with the Board of Directors of Tan Thanh Company to organize a dialogue with employees in 2020. This is an annual activity of the company in order to capture employees' thoughts and promptly solve the concerns of the employees.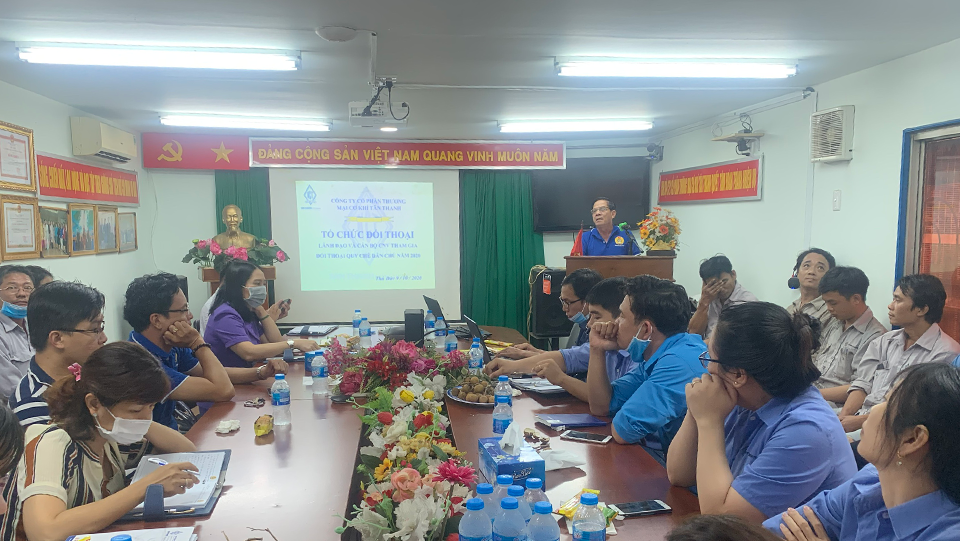 At the dialogue, the Chairman of Trade Union of Tan Thanh Company - Mr. Tran Van Hung presented a report on the results of implementation of policies and regimes for employees as well as results of resolving recommendations and proposals of the employees previously until now. At the same time, Mr. Tran Van Hung encouraged employees to devote themselves, propose solutions to overcome difficulties, and speed up the completion of production targets by 2020.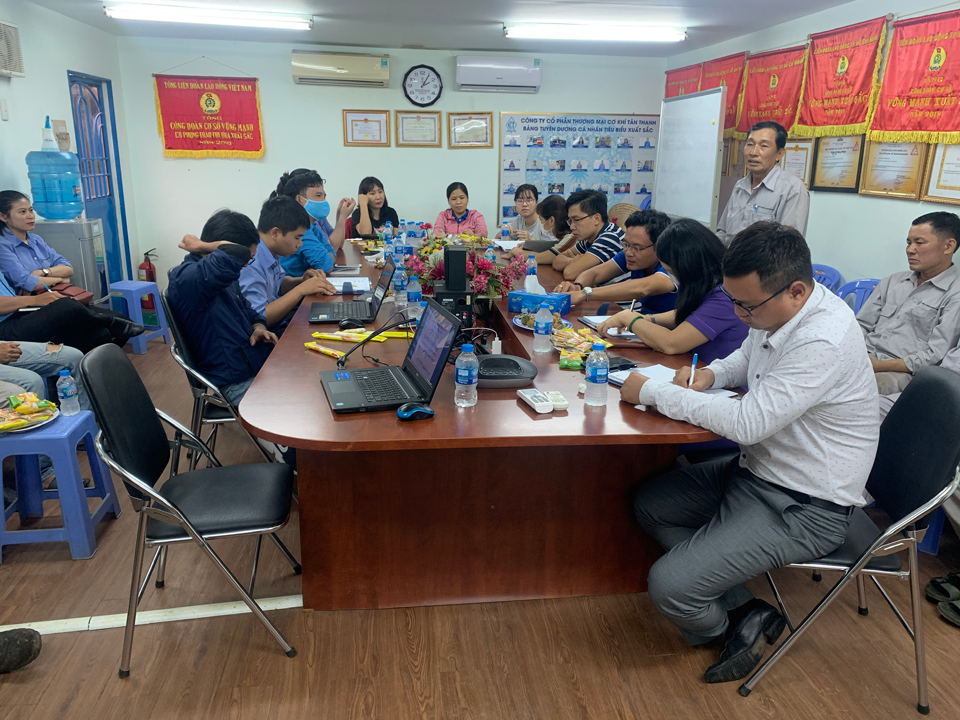 The dialogue between the company leaders and employees is a useful and practical information exchange channel solving the concerns and problems of employees to create a friendly working environment for people so that employees feel secure to work, continue to devote and contribute to building the development of Tan Thanh Company.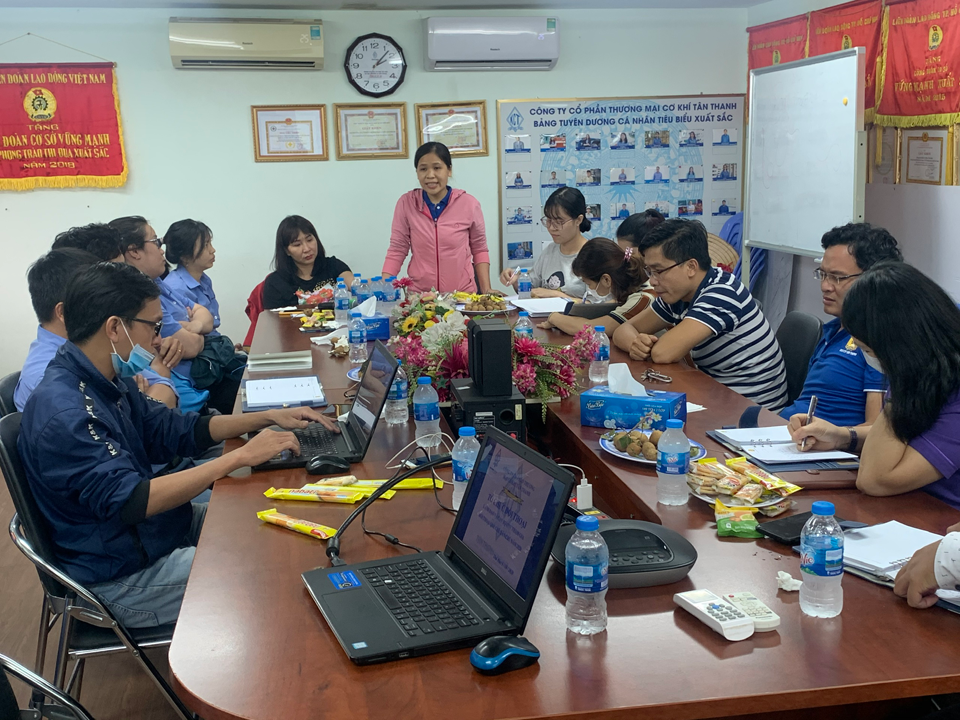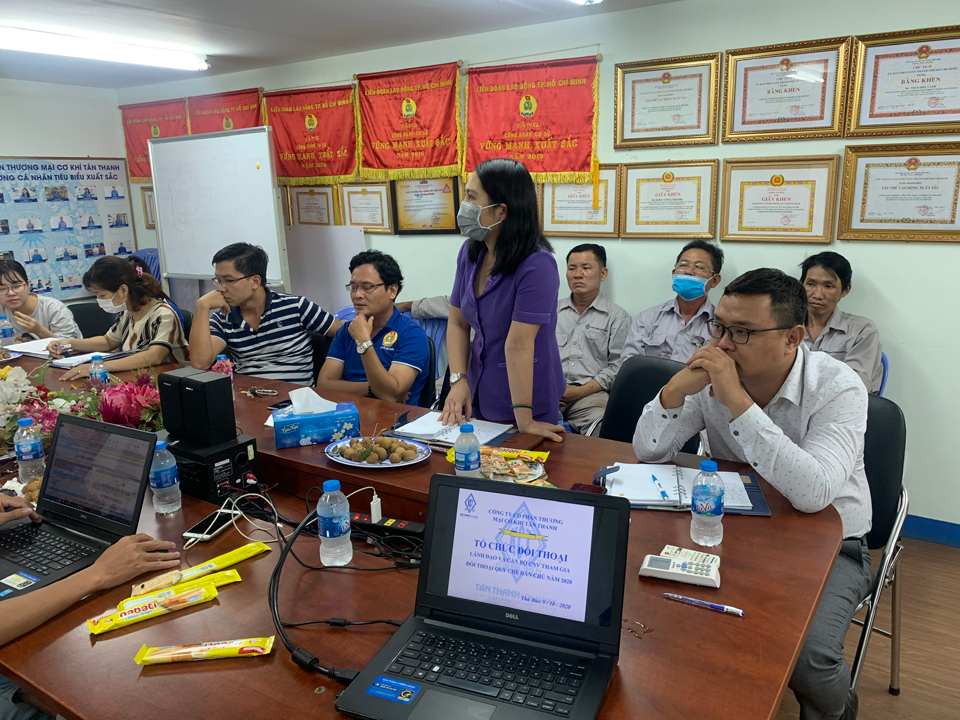 The dialogue took place in an atmosphere of sincerity, solidarity, construction and had a good ending.
#tanthanhcontainer #somiromooctanthanh #laboruniontanthanh #directlydiscusswithemployees2020