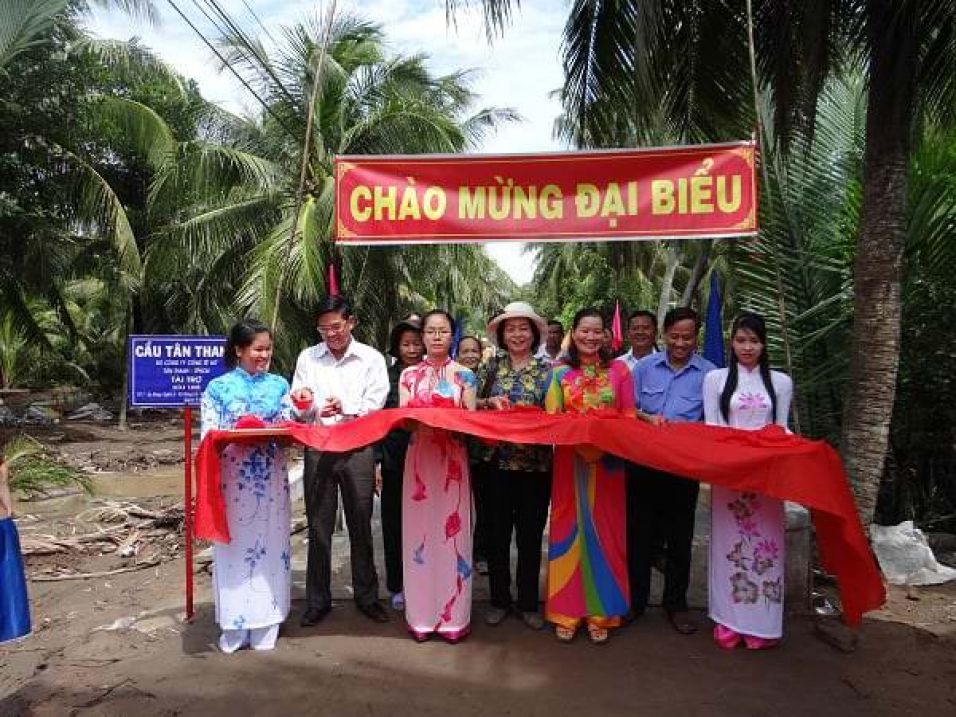 "Ví dầu cầu ván đóng đinh,
Cầu tre lắt lẻo gập gềnh khó đi"
Thinking about a "bamboo bridge", we perhaps think about the bridge made of bamboo across the river which is swaying when we step over it? 
Passing through a "monkey bridge", we may have to use both hands and legs to overcome that "bumpy" one?
It is not difficult to see pupils get as wet as a "peeling mouse" when going to school because of falling down from a monkey bridge!
It is normal to see pupils wrapping their notebooks in nylon bags and wading across the river to go to school.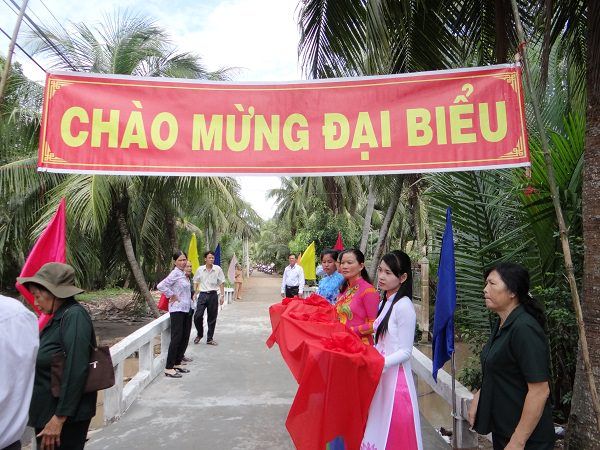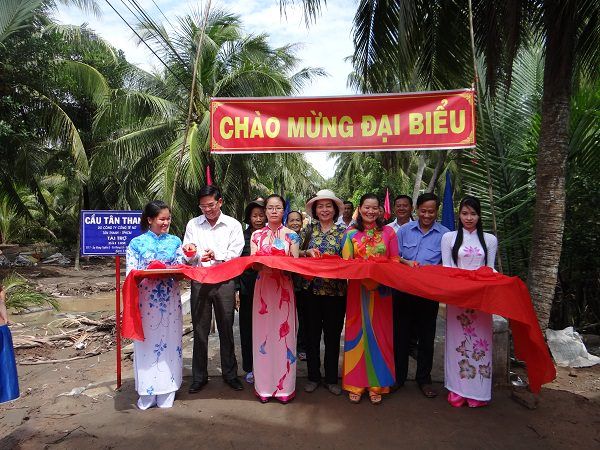 Being guided by the close connection between business activities and the benefit of the community, Tan Thanh Trading Mechanic Corporation has been building many bridges to remove "monkey bridges". Along with that motto, on October 3rd, 2015, Tan Thanh Company handed over the central bridge of Hung Nghia Hamlet, Hung Le Commune, Giong Trom District, Ben Tre Province built by Tan Thanh.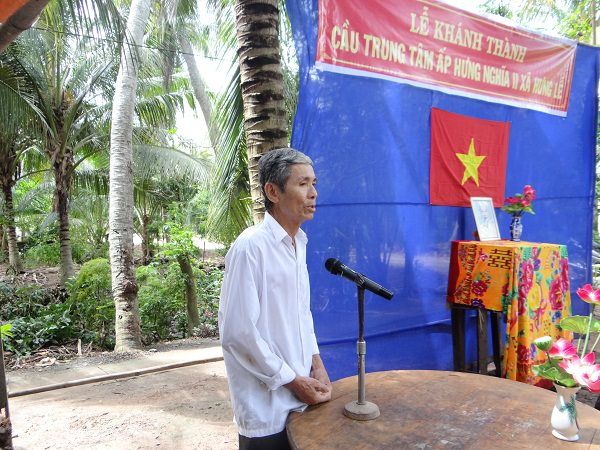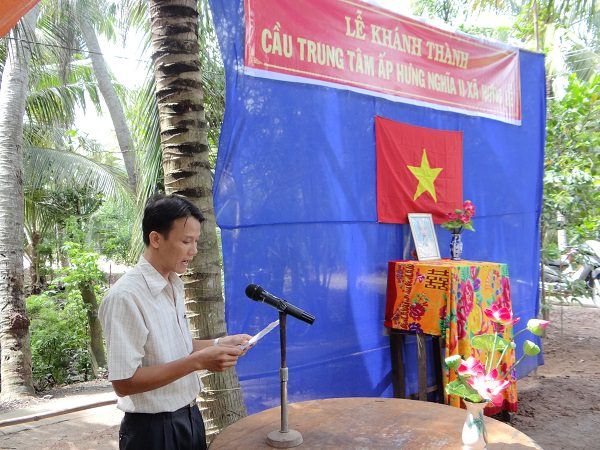 Speaking at the handover ceremony, the representative of the local authorities and the people there sent their sincere thanks to the Tan Thanh for its contribution to the people's lives. In addition, representing Tan Thanh company, Mr. Tran Van Hung, the president of Tan Thanh's trade union, committed that Tan Thanh would pay more attention to the people living conditions there and have actions so that people do not have to go through dangerous "monkey bridges".