Social activities
15/12/2020
Tan Thanh gave gifts to poor students in Binh Trung Tay ward - District 2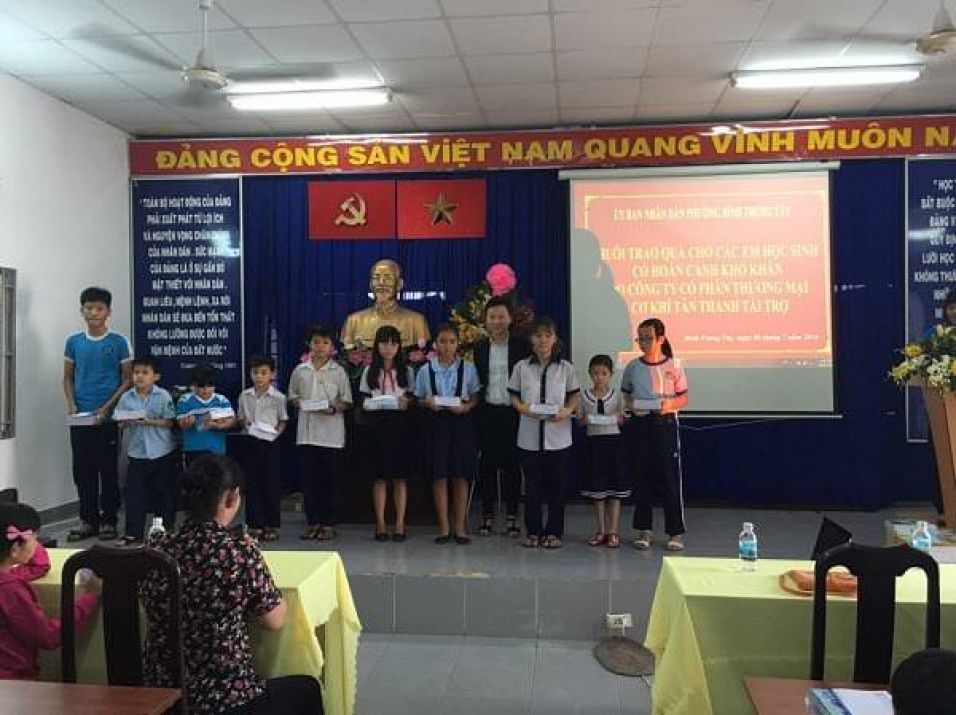 On the occasion of the summer of 2016 and the end of the 2015-2016 school year, preparing for the new school year, in order to timely encourage pupils in in District 2, Binh Trung Tay ward to get good academic achievements, in the afternoon of the July 9th, 2016, Ms. Kieu Ngoc Phuong - an officer of the People's Council of District 2 - Deputy General Director of Tan Thanh Mechanical Trading Corporation cooperated with the Binh Trung Tay Ward Study Promotion Association to give gifts to 50 poor and needy pupils. The total of the gift packages was VND 15,000,000,000 with the value of VND 300,000 each.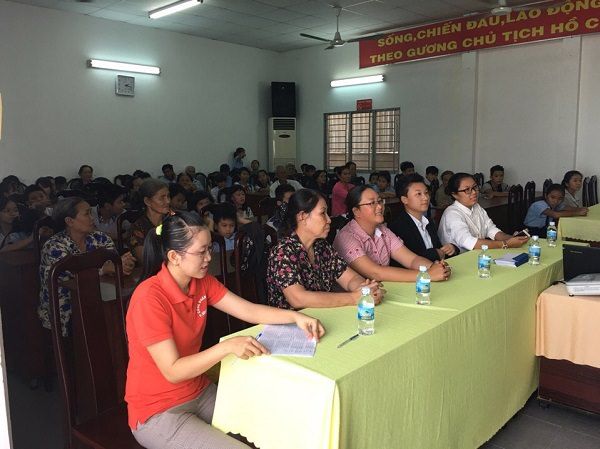 This was a timely and practical activity aimed at motivating the students in difficult circumstances who overcome their difficulties in studying in the area. As a newly elected member of the People's Council of District 2, along with her youthful enthusiasm, Ms. Phuong said: "This is a regular activity of Tan Thanh Company, we wish to contribute more for the society, especially for young generations, the future of the country. Hopefully, through this program, we can organize more programs like this in the production and business areas of Tan Thanh as well as in the city area to encourage the pupils in difficult circumstances to overcome difficulties"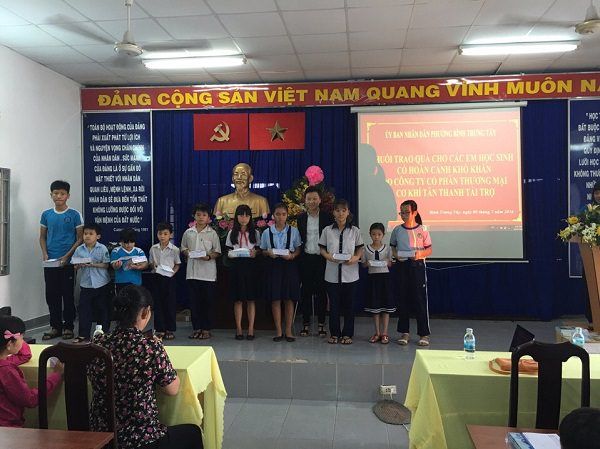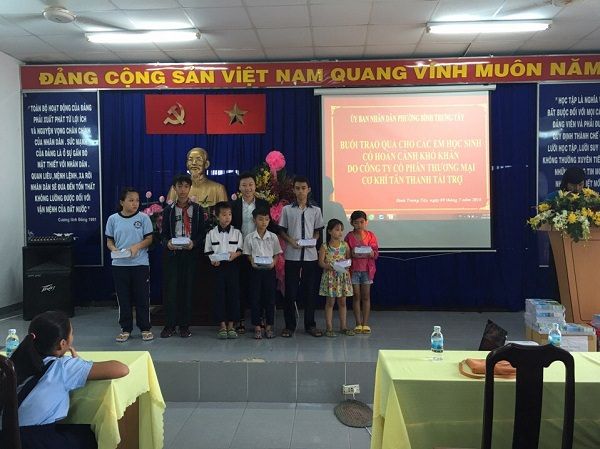 It is known that in addition to awarding scholarships to pupils every year, Tan Thanh Company also has many other meaningful social activities such as building charity houses, giving ambulances, giving gifts to ethnic people in remote areas and in economic difficulties or people who are affected by natural disasters, etc.

P.Marketing