Social activities
26/11/2020
Tan Thanh donated 2 ambulances and donated VND 200,000,000 to build Huong Viet bridge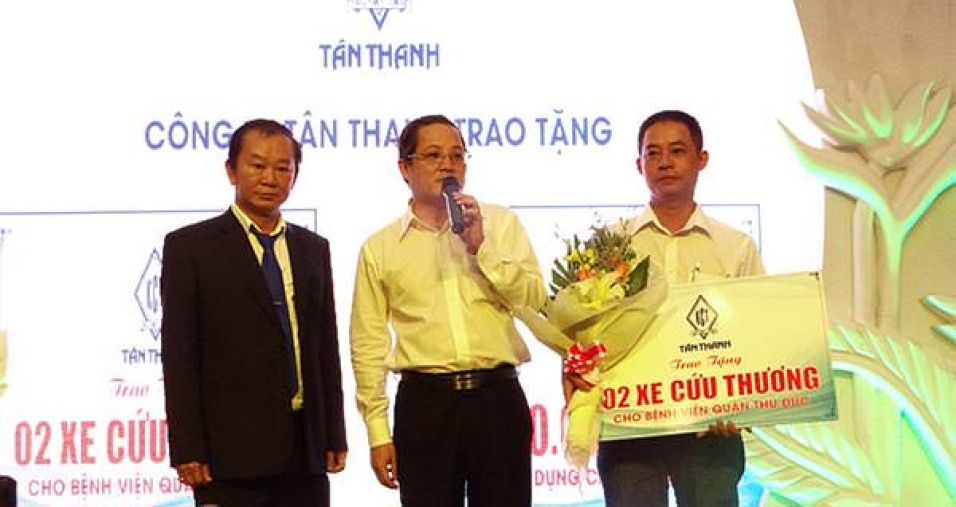 On April 24, 2015, Tan Thanh Company awarded 2 ambulances to Thu Duc hospital and awarded VND 200,000,000 to build the Huong Viet bridge for Thu Duc district. Charity social activities are always paid attention by Tan Thanh company.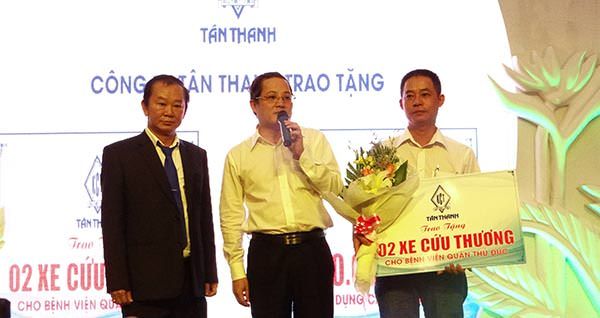 In recent years, Thu Duc Hospital has done good jobs of examining and treating people in Thu Duc district and surrounding areas. However, according to the management board of Thu Duc hospital, currently the hospital has only 2 ambulances in use since 1999, so the number of emergency vehicles for patients has not met the needs.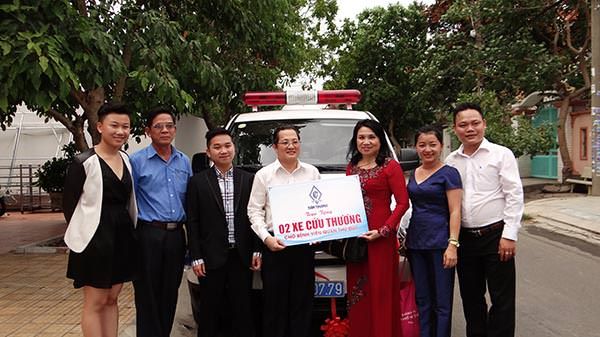 The director of Thu Duc hospital expressed his gratitude to the Tan Thanh company for attention and timely support, and affirmed that the donation of the ambulance was not only a material support but also showed affection and responsibility of Tan Thanh company towards the community. The director of Thu Duc hospital also emphasized that Thu Duc Hospital would constantly better serve the needs of medical examination and treatment for the people of Thu Duc district and surrounding areas to respond to this noble gesture of Tan Thanh.
Along with the spirit of mutual support and sharing of social responsibility, Tan Thanh company also supported the construction of the Huong Viet bridge in Thu Duc district, making it convenient for people in Thu Duc district to travel.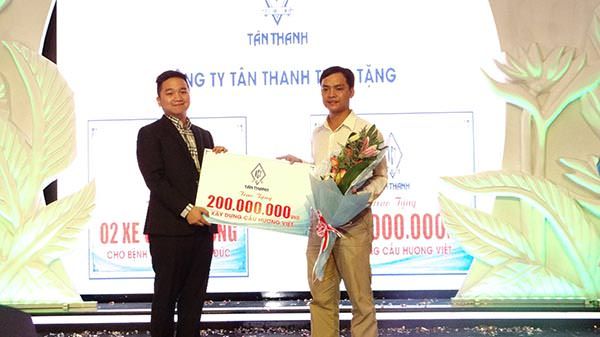 In addition to production and business activities, Tan Thanh Company has always cared and devoted many positive contributions to society and community over the years by practical activities. Tan Thanh company's activities not only contribute to bringing joy, helping people in difficult circumstances, but also help people to feel the value of affection and concern for them.
Tan Thanh Company donated 2 ambulances to Thu Duc Hospital
(Video Soucre: http://tv.tuoitre.vn/tin/14260/tang-hai-xe-cuu-thuong-gan-13-ty-cho-benh-vien-qthu-duc)
(Marketing Department)