Social activities
24/11/2020
Tan Thanh conducted a fire drill at the headquarters in Thu Duc district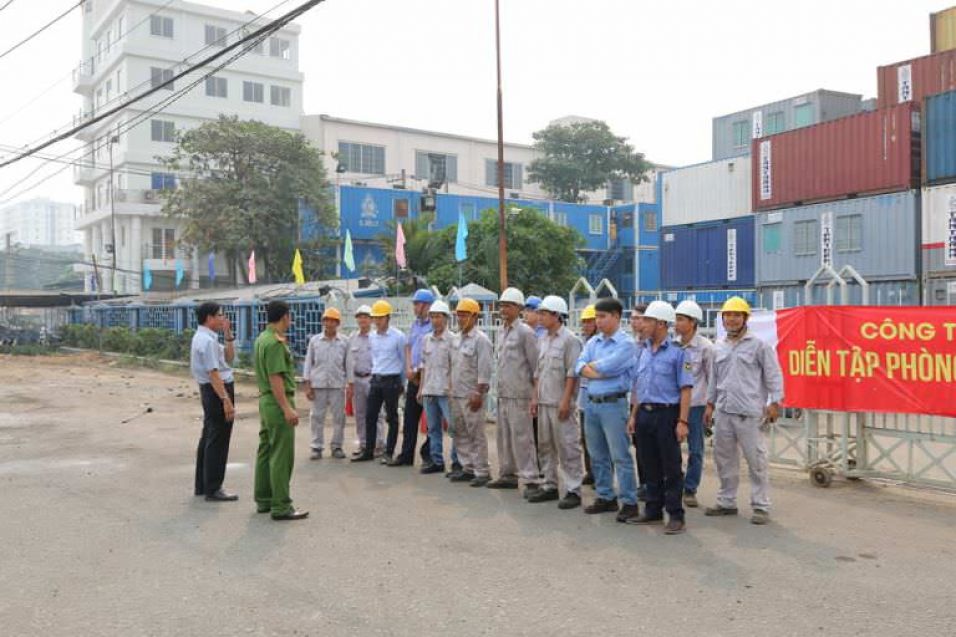 Implementing the Law on Fire Prevention and Fighting and the work of ensuring occupational safety, preventing emergencies, in the morning of January 11st, Tan Thanh collaborated with the Fire Department of Thu Duc district organized a drill on knowledge and skills of fire prevention and fighting for firefighters at its headquarters located in quarter 4, Truong Son, Linh Trung ward, Thu Duc district.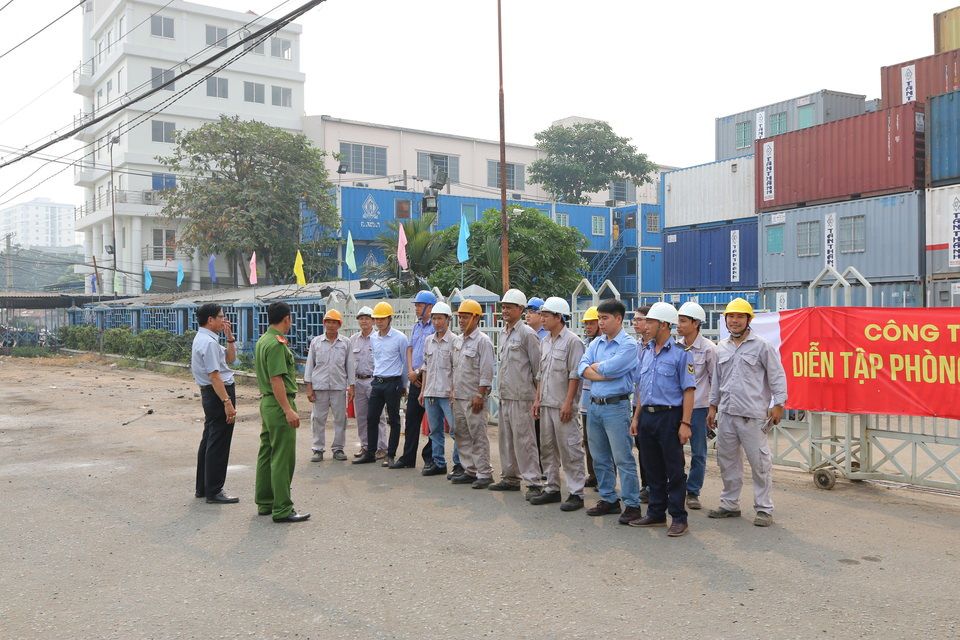 At the drill, the representative of Thu Duc District Fire Prevention and Fighting Police disseminated knowledge about fire accidents, prevention measures and procedures for handling and escaping when a fire occurred. .
The President of the Trade Union - Mr. Tran Van Hung (the right) joined and directed representatives of Tan Thanh in the drill.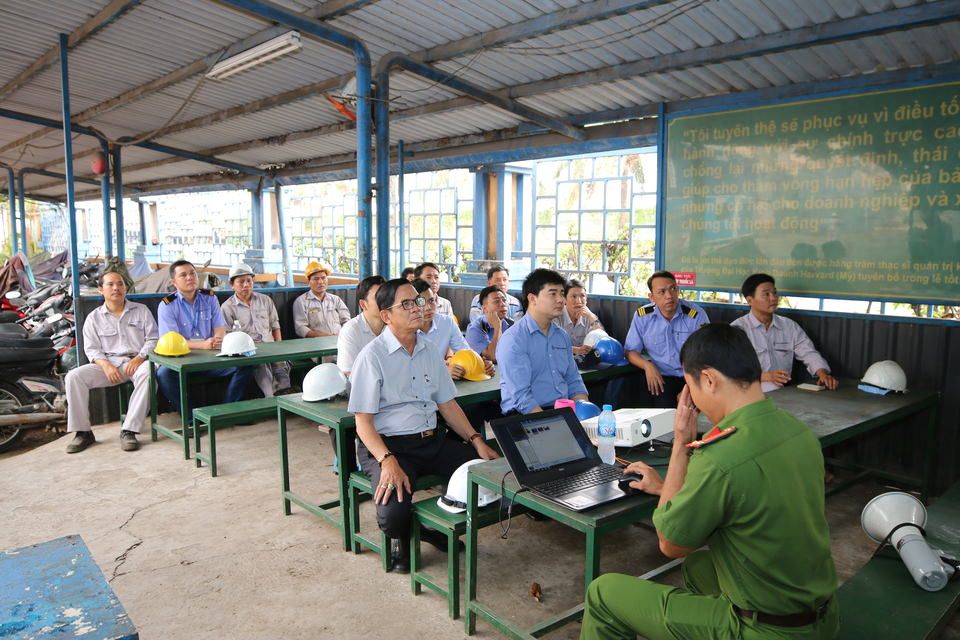 .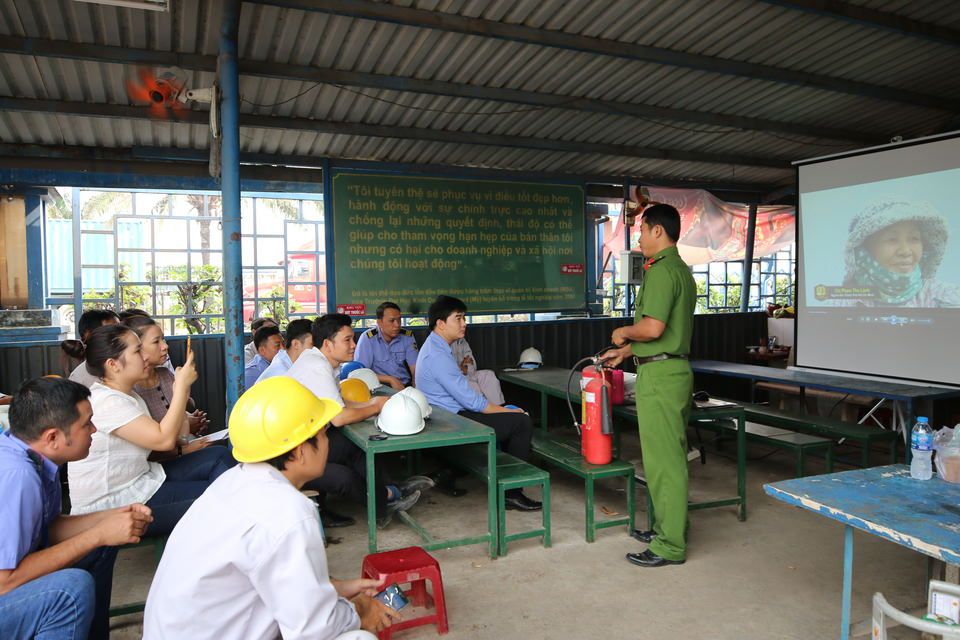 An officer of the fire prevention and fighting police popularized the theory of fire prevention and fighting for Tan Thanh employees.
During the training, representatives of Tan Thanh's facilities were carefully instructed on how to use a fire extinguisher. The two most common types of fire extinguisher introduced by the officer of Thu Duc district Fire Prevention Police were CO2 and powder extinguisher. In addition, the officer also taught how to distinguish the difference between these two types, their use and specific cases in which these two types should be used.
Circumstances given by the Fire Prevention and Fighting Police include the case of small to large levels of fire. The measures to quickly and safely escape while being alone and while being in a group of people.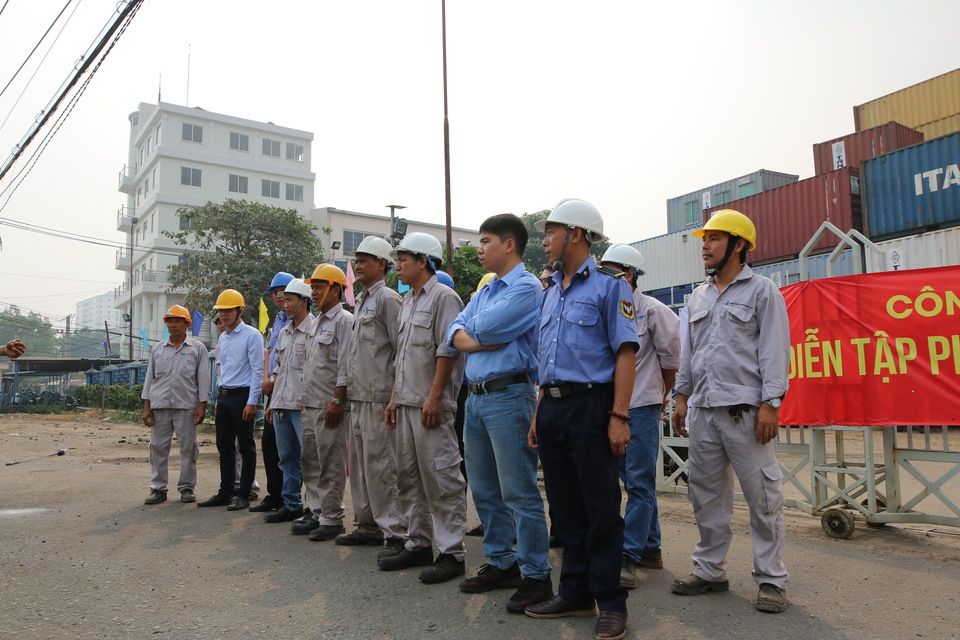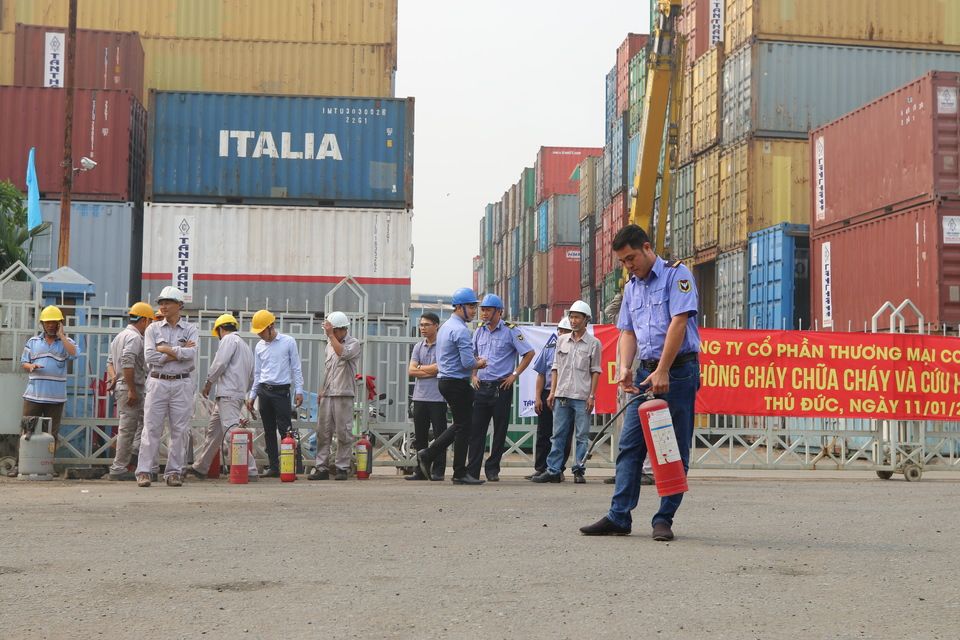 A representative practiced using extinguisher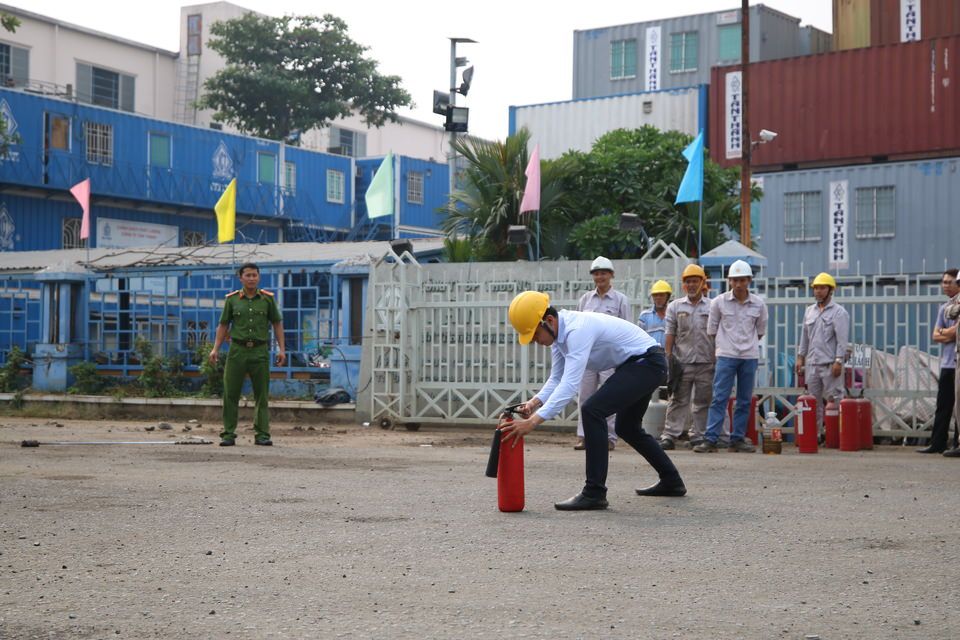 .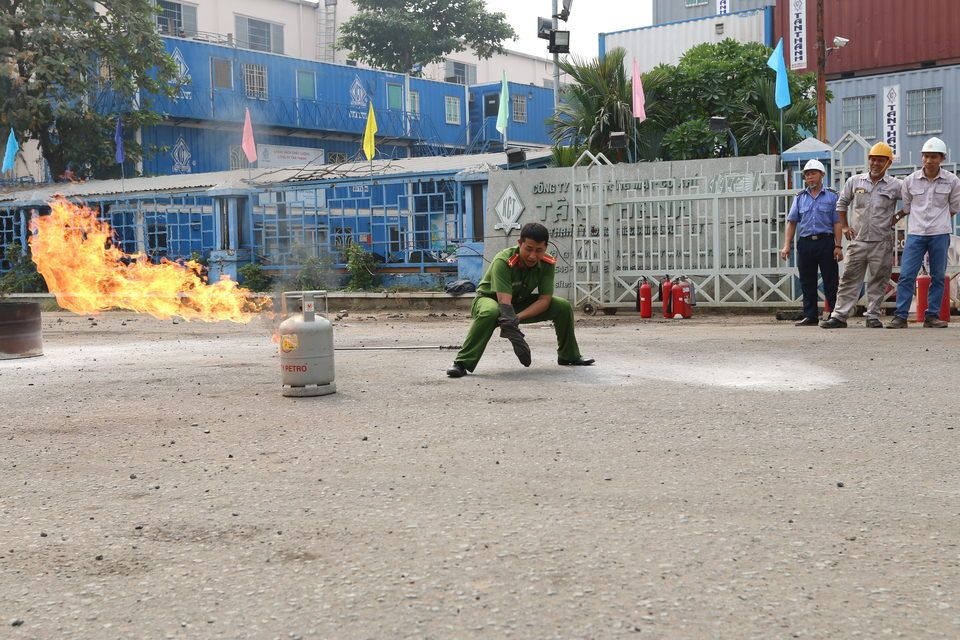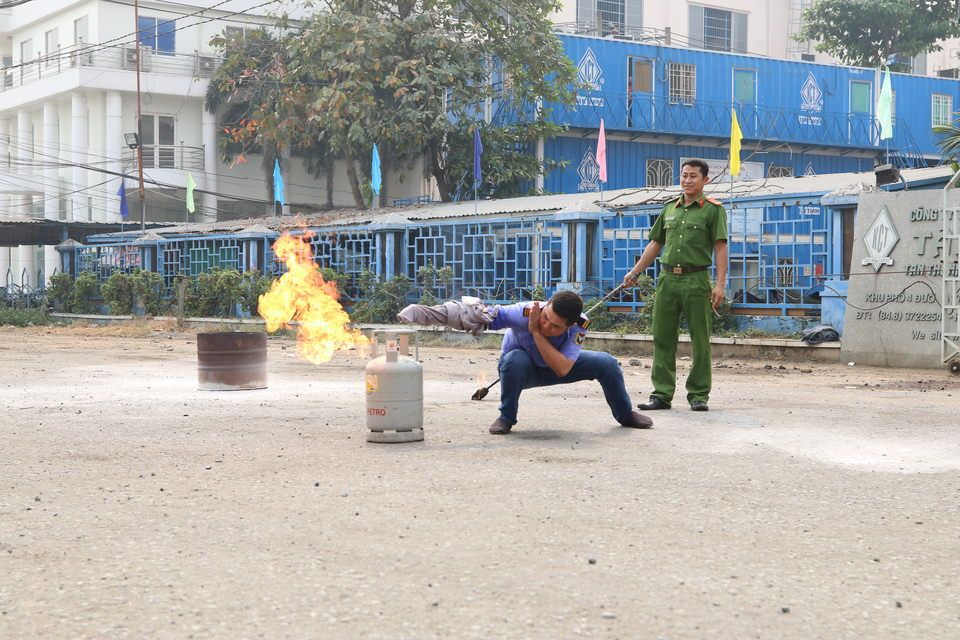 Employees representing facilities were instructed and practiced on locking up gas cylinders in a fire.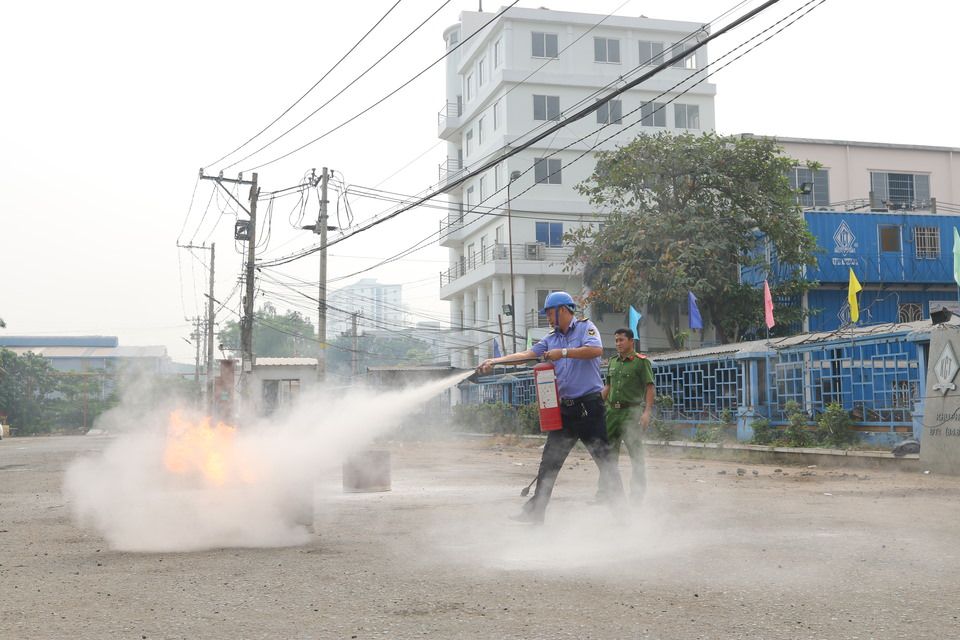 An employee practiced putting out the fire
The drill ended successfully and got the expected results.
At the end of the rehearsal, representatives of Tan Thanh facility and Thu Duc District Fire Prevention and Fighting Police Department summarized and assessed that the drill was successful and achieved good results.
#TanThanhContainer #TanThanhSomiRomooc #TanThanh #TanThanhFirePreventionandFighting #FirePreventionandFighting