Social activities
24/11/2020
Tan Thanh Company cooperates with Nguyen Trai Hospital to doing eye surgeries for free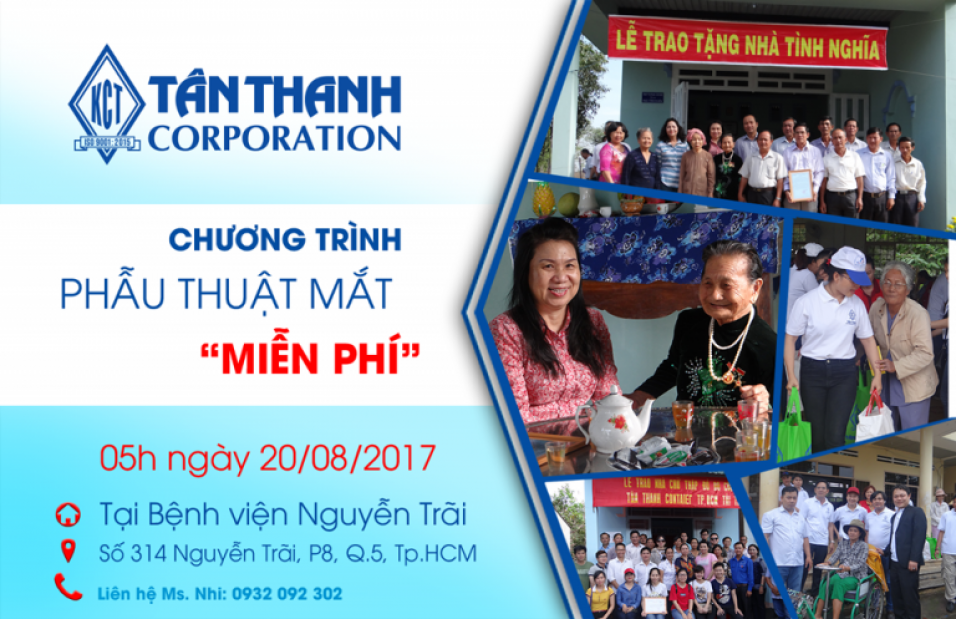 Tan Thanh has always spent a lot of time on social activities and activities for the community. Therefore, on August 20, 2017, Tan Thanh Company will cooperate with Nguyen Trai Hospital to do free eye surgeries (cataract) for individuals, families, staffs' friends in difficult circumstances.
Time: 05h on August 20, 2017
Venue: Nguyen Trai Hospital - No. 314 Nguyen Trai, Ward 8, District 5, HCMC
Register: By August 5, 2017
Contact: Ms. Nhi (Tel: 0932 092 302)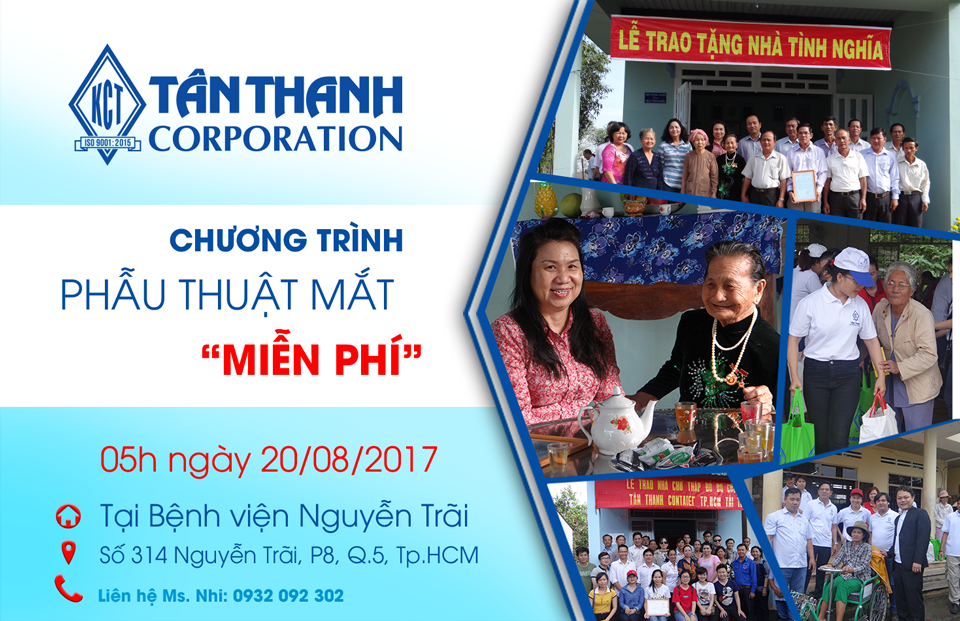 Cataracts are one of the leading causes of blindness in the world as well as in Vietnam. the demand for surgery and treatment of people who have cataracts is very high, especially of people in remote rural areas and people in difficult circumstances.
Activity of free eye examination and surgery is essential with profound meaning to help the elderly in rural and remote areas reduce the financial burden, facilitating their living conditions and getting better health care.
This is a practical activity having profound meaning. Through this activity, people suffering from cataracts can have opportunities to see light, integrate into the community, reduce financial burden of medical care. The program has brought joy and light to thousands of poor people.
This meaningful act needs to be replicated in society so that many people can join hands with doctors to bring "light gifts" to patients.
Source: Marketing Department.