Social activities
26/11/2020
Tan Thanh awarded the Nguyen Duc Canh scholarships for the eleventh time in 2020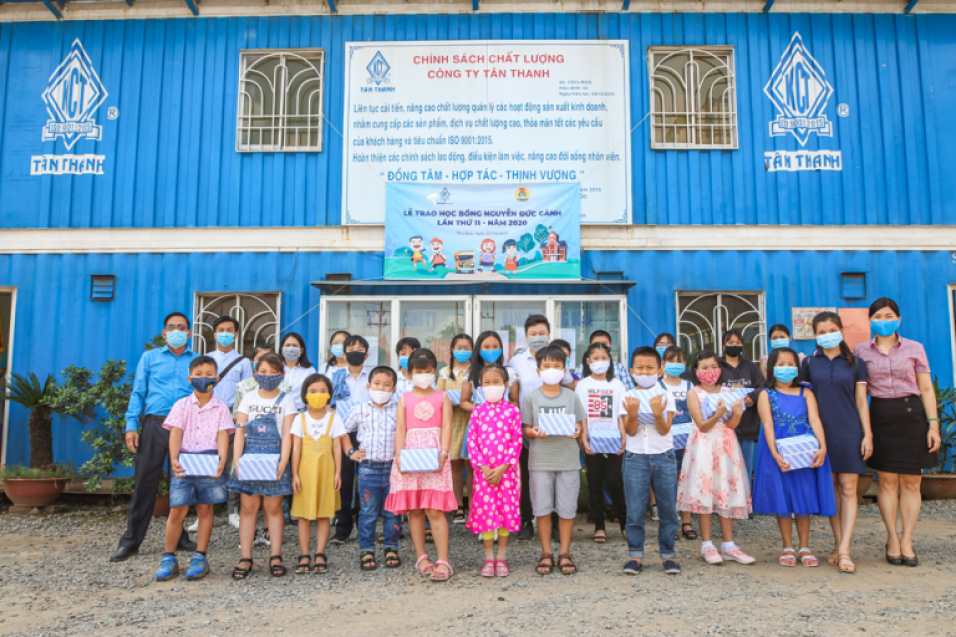 On August 22, 2020, the Trade Union of Tan Thanh Company organized the 11th Nguyen Duc Canh Scholarship Award Program for the 2019-2020 school year for primary, secondary and high school students, college and university students who are childs of employees working at Tan Thanh company having excellent academic records during the school year.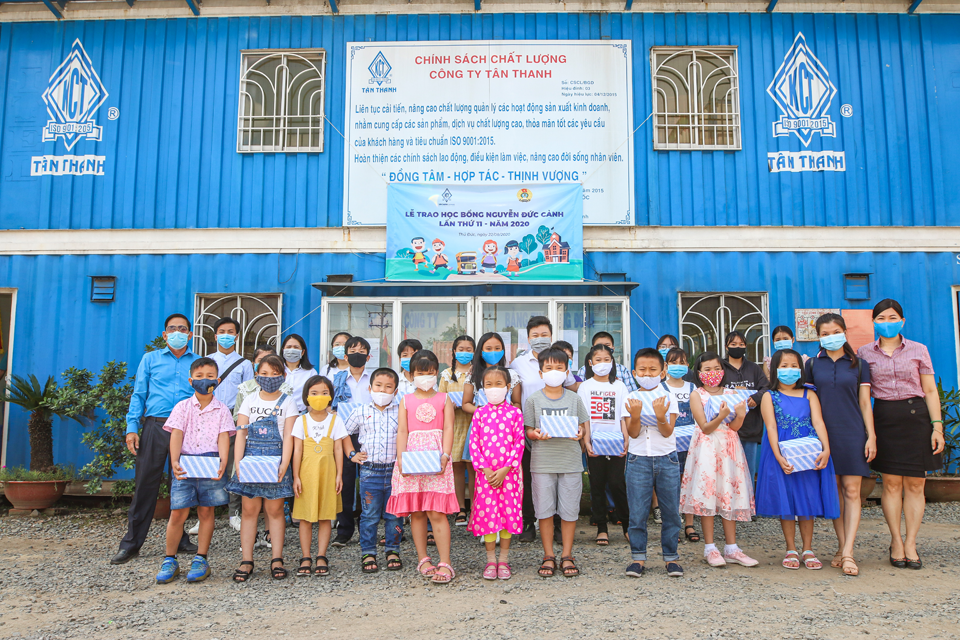 The attendants of this event include:
– Ms. Kieu Ngoc Phuong - Deputy General Director of Tan Thanh
– Mr. Tran Van Hung – The President of the trade union of Tan Thanh
– Ms. Huynh Le Phuong – The Vice President of the trade union of Tan Thanh
– Ms. Kieu Ngoc Lan – The Chief Accountant of Tan Thanh
– Awarded students, pupils and their parents
For the academic year of 2019-2020, Tan Thanh Company decided to award 123 Nguyen Duc Canh scholarships, including: 79 scholarships for primary school students (worth VND 1,000,000 VND each), 30 scholarships for students at the secondary schools (worth VND 1,500,000 each), 12 scholarships for high school students (worth VND 2,000,000 VND each) and 2 scholarships for university students (worth VND 3,000,000 each) with the total amount of VND 141,700,000 and gifts to be notebooks bought by the fund from the Tan Thanh Company 's Trade Union which was supported by the company's officers and employees.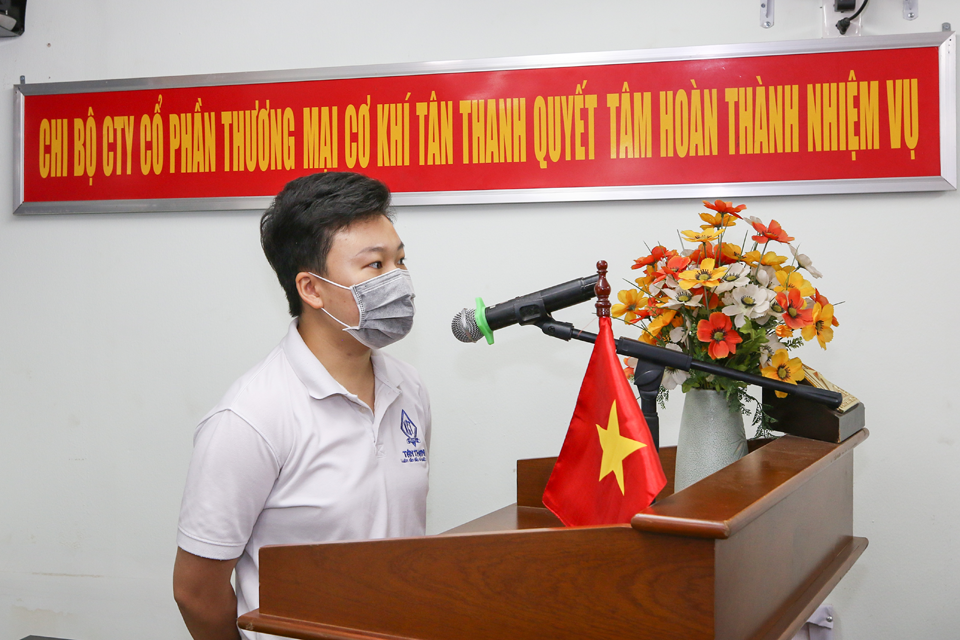 At the Nguyen Duc Canh Scholarship Award Ceremony, Ms. Kieu Ngoc Phuong - Deputy General Director of Tan Thanh Company congratulated pupils having high academic achievements and wished them a good new school year and continued to achieve good achievements in study, striving to become good pupils.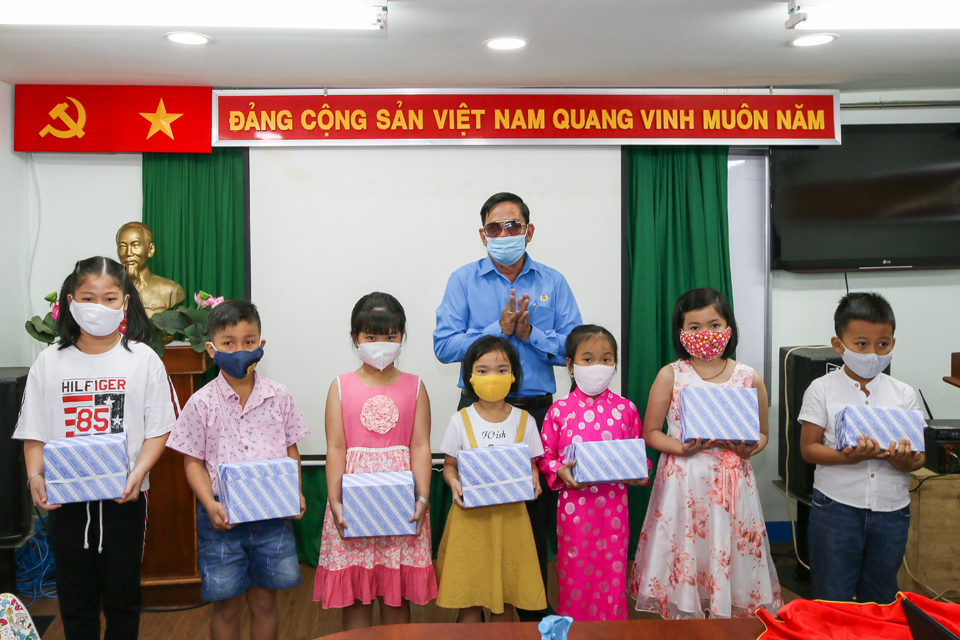 Mr. Tran Van Hung - President of Tan Thanh Company's Trade Union said: "In order to maintain the annual scholarship fund, the Board of Directors and the Executive Committee of Tan Thanh Company always raise awareness and responsibility to take care of the employees' children to go to school through the Nguyen Duc Canh scholarship program. In addition, the scholarship also contributes to making their parents feel secure to work and stay with the company". Thereby, he sincerely thanked the Board of Directors of the Company and the officers and employees working at the company for accompanying and contributing to building Nguyen Duc Canh scholarship fund.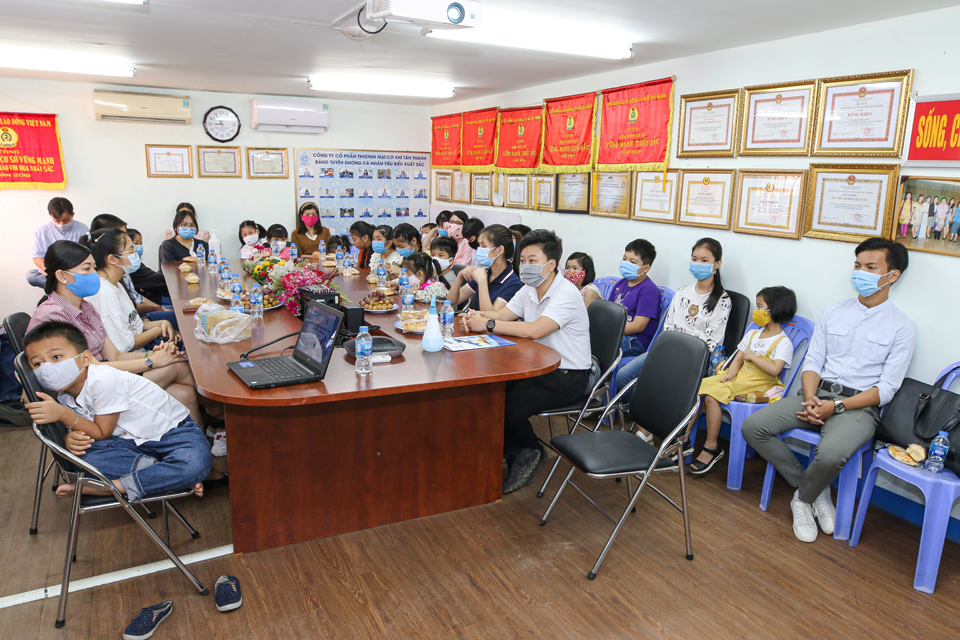 Due to the Covid-19 pandemic, the organizers of the program only invited representatives of 25 students to attend the scholarship awarding session. The ceremony took place in a joyful atmosphere and ended successfully.
Some pictures of the ceremony: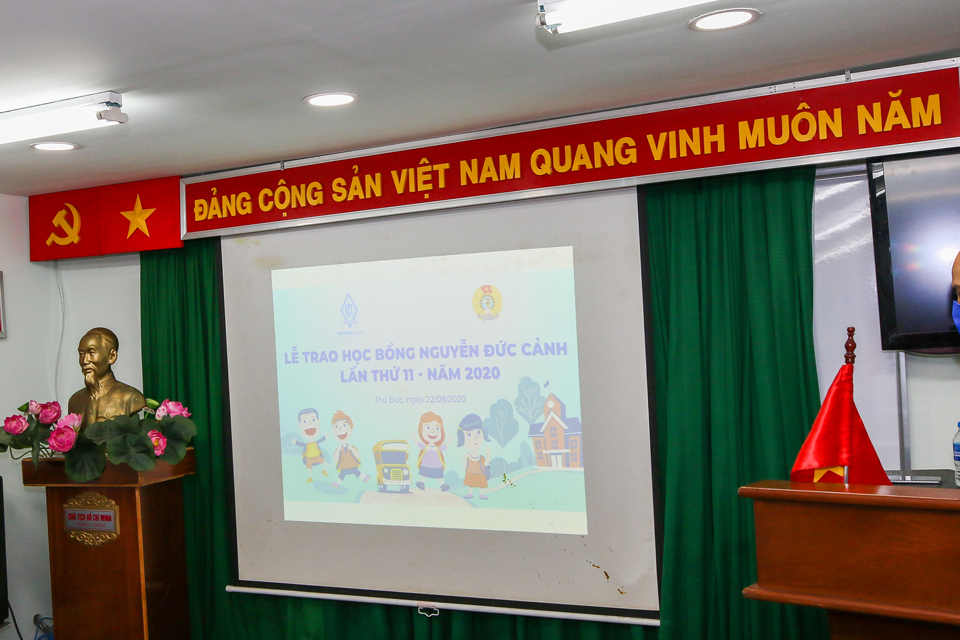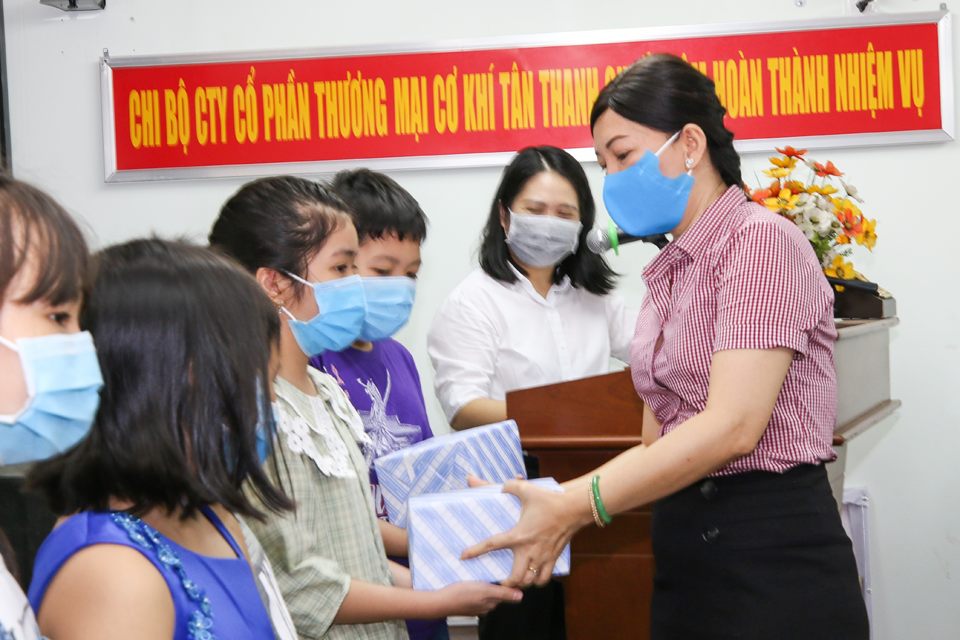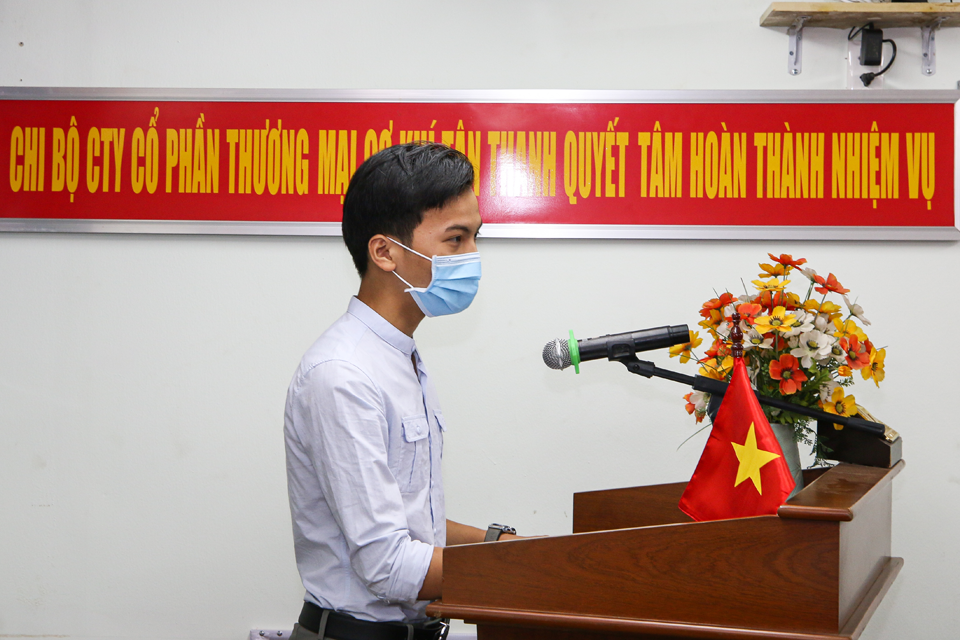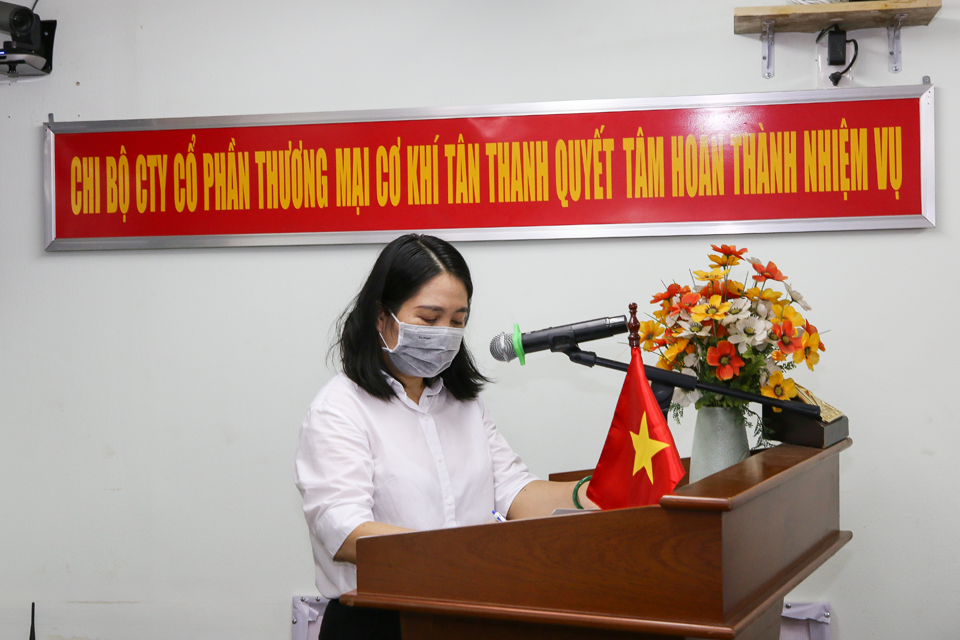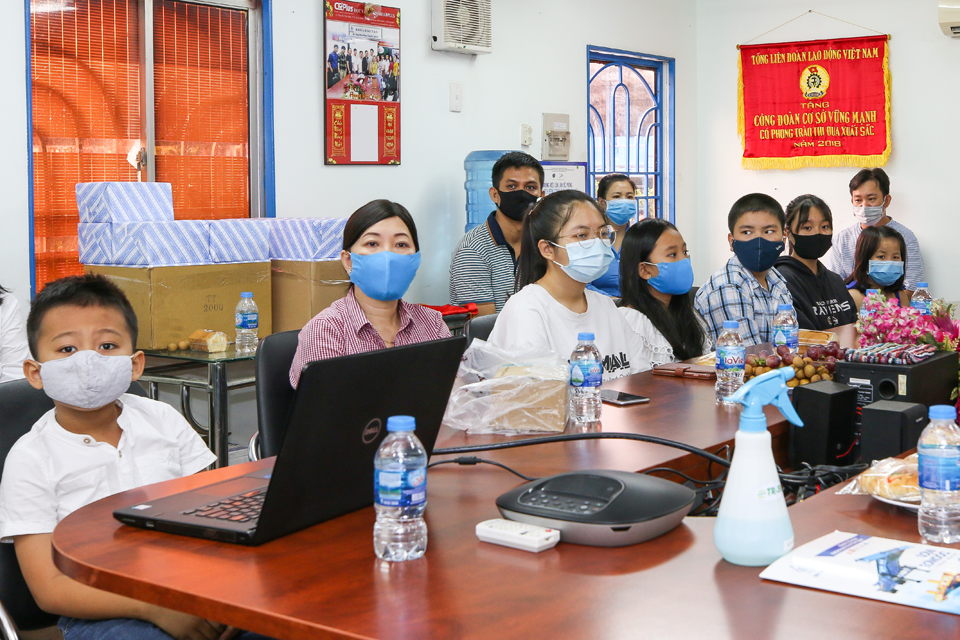 Through reality, Tan Thanh Trade Union defines that the development of Nguyen Duc Canh scholarship is not only an encouragement but also the responsibility of each union member. Each scholarship's value is not so much but it is the heart, a gift of gratitude to encourage the pupils/students' spirit before entering the new school year.