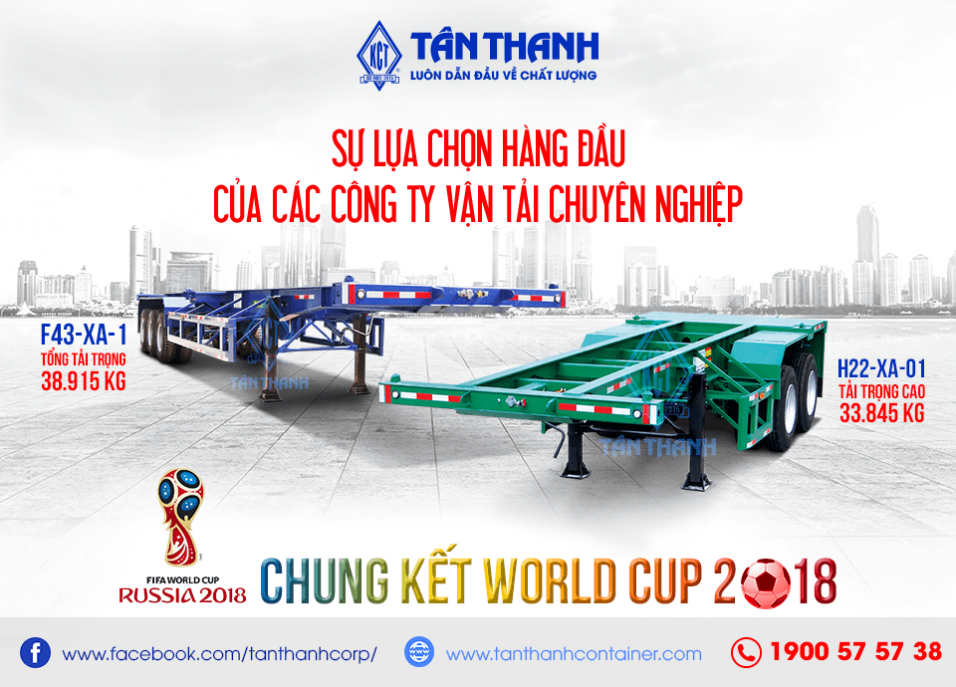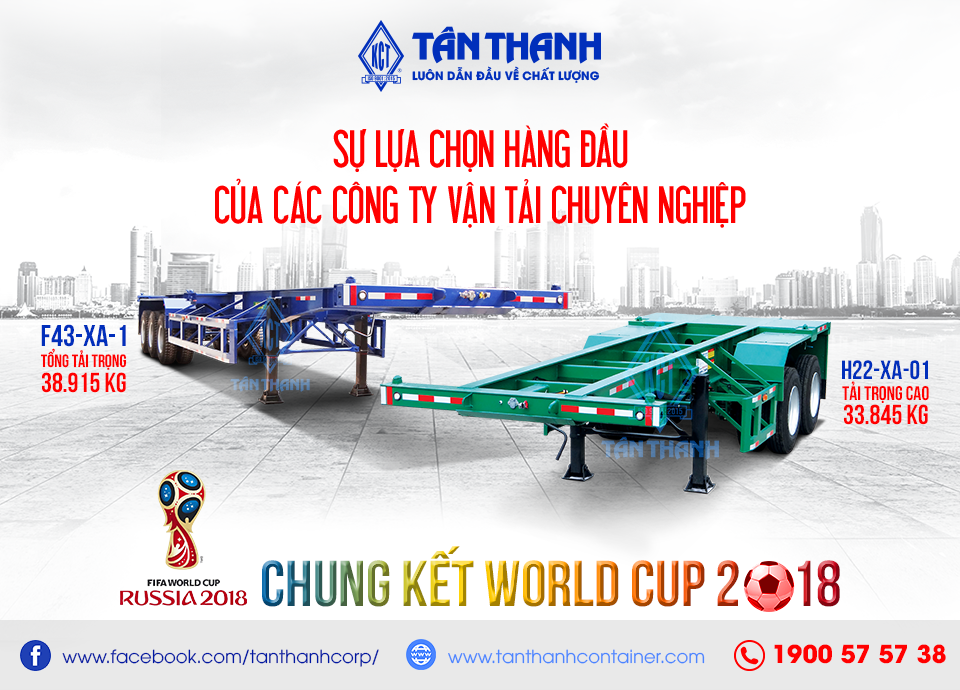 TAN THANH IS ELATED ON THE FINALE OF THE 2018 WORLDCUP
Step 1: Like page / like post
Step 2: Predict the time to score the first goal of the 2018 World Cup Final + tag 03 friends
Step 3: Share articles in public mode + hashtag #tanthanhcontainer
- 05 fastest guesses will receive gifts from Tan Thanh.
Join here: https://bit.ly/2N62Z7b
Details of the program are as follows:
II/ Game participants:
All Vietnamese citizens with active Facebook accounts (virtual accounts are not accepted, accounts are inactive within the last 30 days)
Time for participation in the program: from the date of announcement to right before the World Cup 2018 final round.
III/ How to join:
Step 1: Like page / like post
Step 2: Predict the time to score the first goal of the 2018 World Cup Final + tag 03 friends
Step 3: Share articles in public mode + hashtag #tanthanhcontainer
1 person only comments once, do not edit comment, the recipient of the gift will be the one who has done all the above steps correctly.
IV/ Prize structure:
*** 01 Petrol/oil voucher worth VND 5,000,000 for lucky player as "Loyal Customers of Tan Thanh". Customers will receive a special code of the program via SMS.
Note: Players are required to complete the steps in Section III, and send separate codes received from SMS messages via Tan Thanh fanpage (NO COMMENT CODE DIRECTLY IN WRITING)
- 05 phone cards worth VND 200,000/01 card will be for 05 lucky players
V/ How to determine the prize winner
Fully implement the steps in Section III.
In case there are more than 05 people predicting correctly and doing the right steps, the organizers will base on the order of priority for the earliest prediction.
VI/ How to receive the prize:
The results will be announced at the TanThanh Corporation fanpage
After announcing the results, please provide us with all the information as follows:
+ Full name:
+ Phone:
NOTE: Tan Thanh has the final discretion on the minigame