News
01/12/2020
Where to buy office containers, warehouse containers, housing containers at good prices?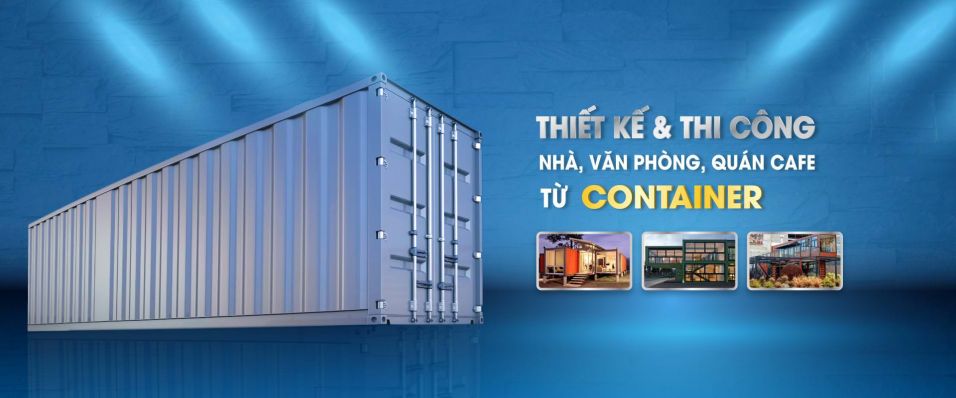 Converting the capacity of containers from transporting to housing containers and office containers is being widely applied. So how to get a converted container as housing containers, office containers, warehouse containers with the best price?
Where should you choose to buy office containers, warehouse containers, housing containers at good prices?
First, let's learn about 3 common functions with Tan Thanh containers after dry containers are still shipping functions.
Office containers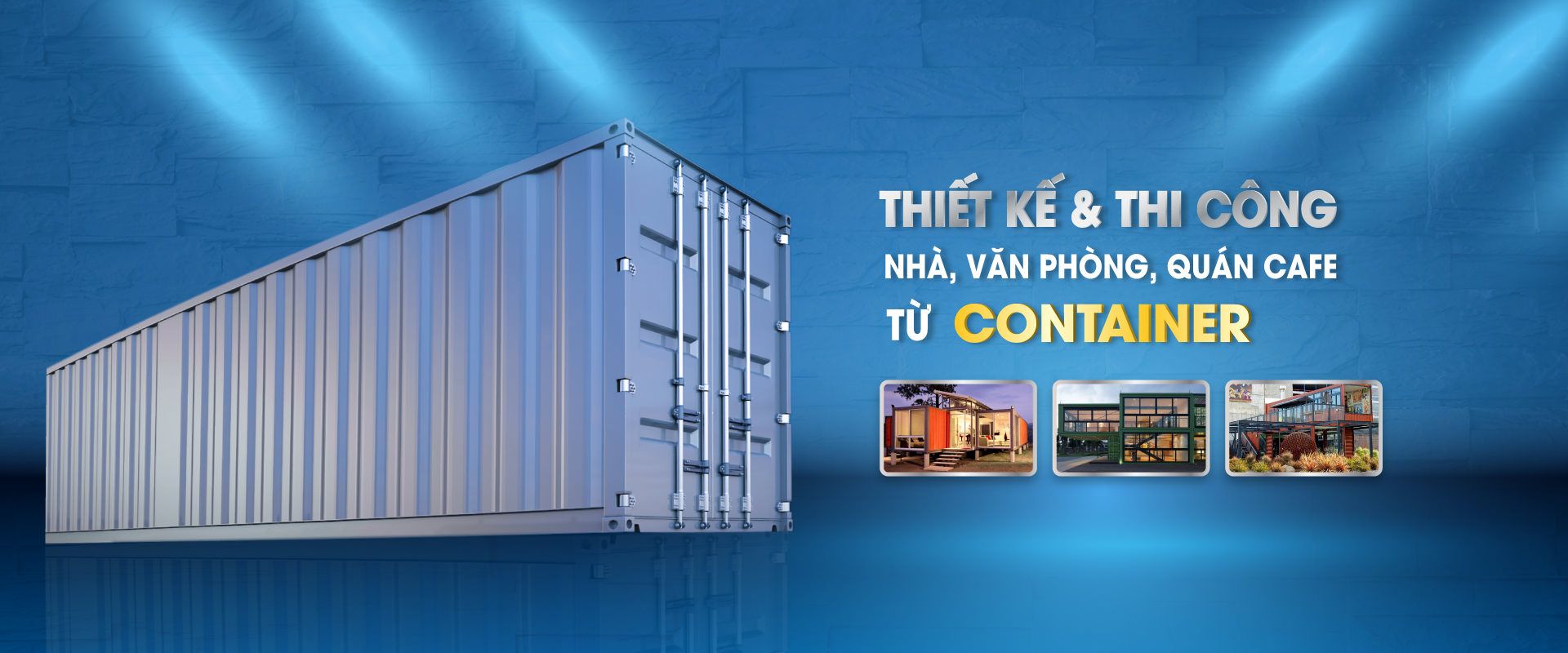 Office containers were converted from dry containers. Office containers with container toilets or without toilets. Various sizes 20', 30', 40'. The process of converting from dry containers to office containers includes the following steps:
- Repair: making iron frames; windows with protective frames; air-conditioning frame.
- Foam insulation: use foam foam with insulation properties, less water absorption and high bond; Office containers will be sprayed with 3cm thick foam layer, insulated with 2-layer hard PU, or sprayed with foam across the entire wall.
- Interior decoration: use 6 mm thick boards; scratch-resistant glazed floors or bricks, simily; electric wiring, aluminum windows, glass tea, round hand lock, CB electrical system protection, exhaust fan, lights.
- Paint: paint 3 layers of container, including lightning protection, clay filling and coating, last stage painting and container bottom painting.
Depending on the need to use the office is temporary or long-term, you can choose from many sizes as well as furnishings.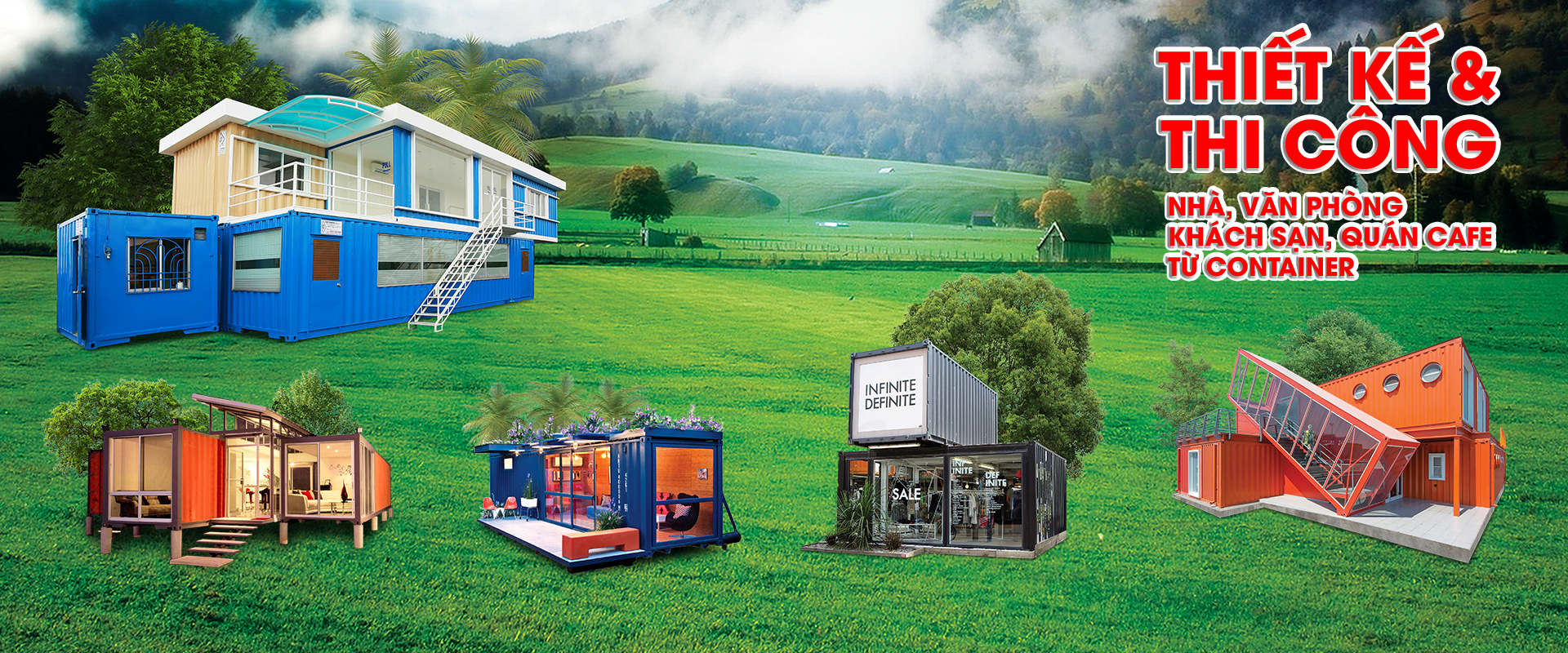 as also converted from dry containers. For housing containers, the process is basically the same as office containers. However, often, the transition will be more stage if the architecture is complex and highly aesthetic. The construction part will remove the outer shell more than just the frame to create the desired architecture.
Specifically, if you want to house a much larger area with standard container size, you have to put many containers together, or you want to change the tilted roof, you have to remove the roof of the container to create a good inclination and combine many other construction materials to make housing containers complete.
From monotonous containers, you can still build housing containers with your own style and personality, but quickly, flexible prices compared to conventional construction.
warehouse containers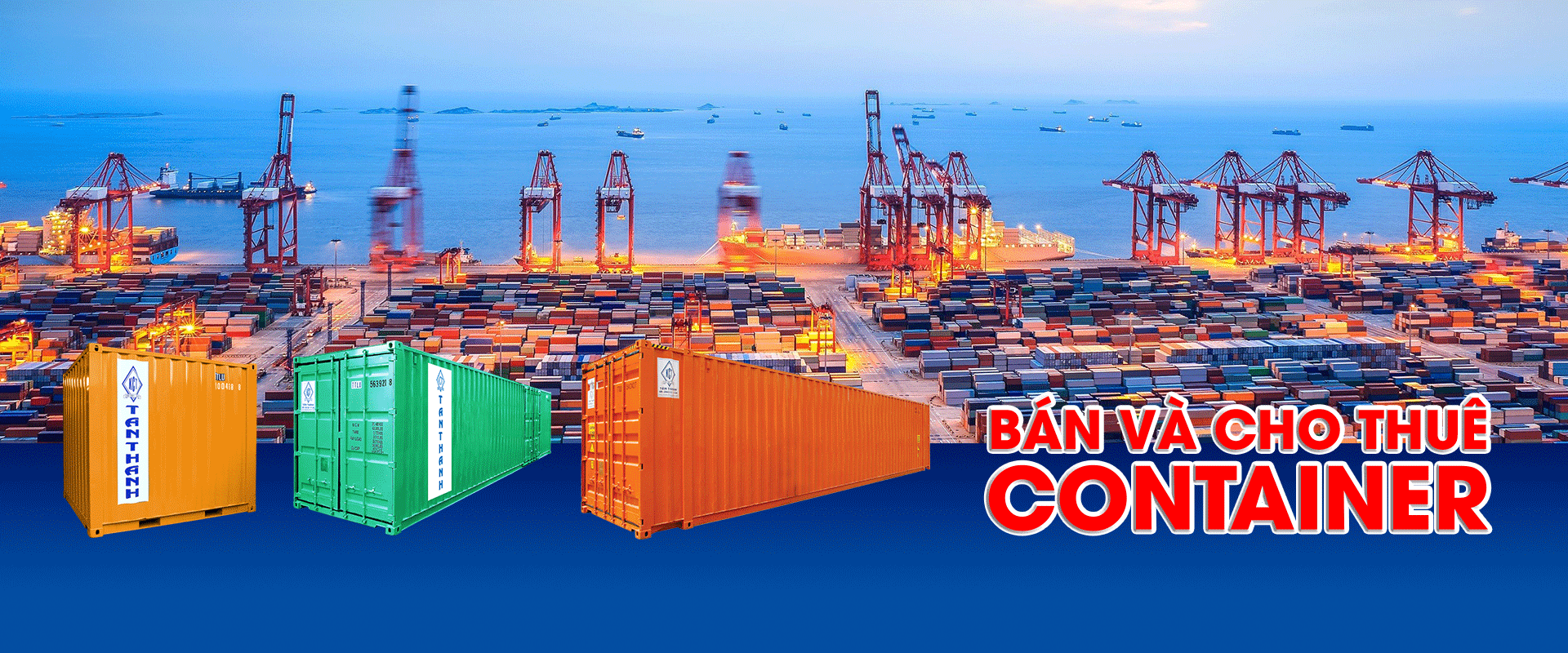 After the container is stopped being used as a container to transport goods, it is used as a warehouse. These warehouse containers can be located in the port or wherever you want because the container's characteristics meet 100% of a warehouse. So instead of goods storage containers and transported by means, they are now only placed in a fixed place.
You are looking for good priced containers to swap for different uses. Tan Thanh Container will bring a flexible solution and a good price container within reach. Customers only need an idea, Tan Thanh turns it into reality.
Head Office in Ho Chi Minh City
Address: Quarter 4,Truong Son Street, Linh Trung Ward, Thu Duc District, HCMC
Tell: (84 28) 3722 2545
Email: info@tanthanhcontainer.com
Fax: (84 28) 3722 2535
Danang Branch
Address: No. 35 Truong Chi Cuong, Hoa Cuong Nam Ward, Hai Chau District, Danang City
Tell: (84 236) 3632 688
Email: danang@tanthanhcontainer.com
Fax: (84 511) 363 2988
Hai Phong Branch
Address: Lot CN2.9, MP Dinh Vu Industrial Park, Dinh Vu Industrial Zone, Dong Hai 2, Hai An, Hai Phong
Tell: (84 225) 8832 139
Email: haiphong@tanthanhcontainer.com
You can see more branches: »» HERE ««