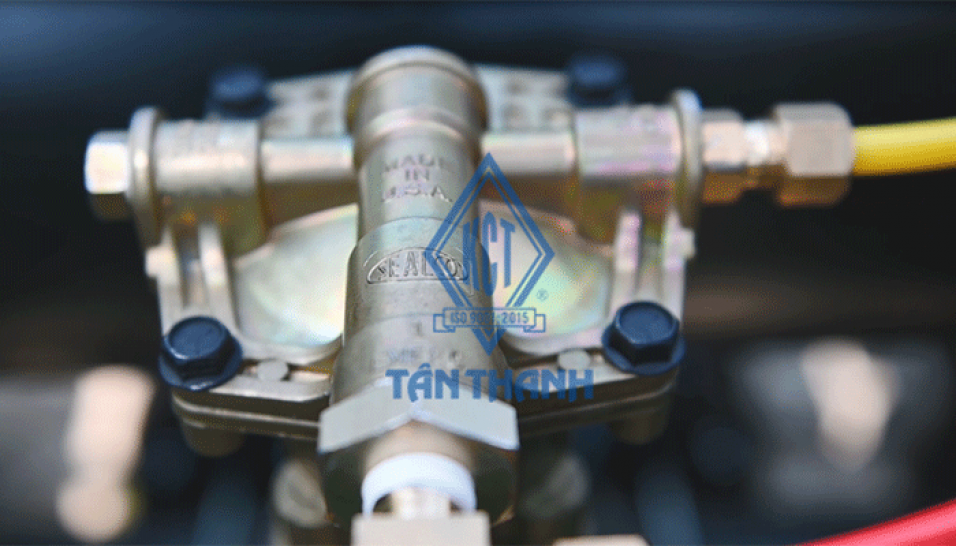 Relay valve is an important part of semi trailers. They help release steam during braking. The faster the exhaust is released, the shorter the braking time and braking distance is. This makes it possible for drivers to respond promptly in emergency situations. Therefore, the selection of relay valves is also extremely paid attention to by Tan Thanh. Through this article, we hope you will understand why Tan Thanh chose to use relay valves from Sealco brand and the importance of the Sealco relay valves in the brake system on Tan Thanh semi trailers.
In the Vietnamese market, there are many types of relay valves for high capacity trucks, of which two main types of relay valves are being used a lot: WABCO - Poland and SEALCO - USA relay valves. Many types of genuine relay valves but also many types are counterfeits, counterfeit goods that shops/repair garages are using to replace customers' parts.
So what kind of relay valves should you choose and use? How to limit the replacement of relay valves that are fake on the market? This is not a simple question for drivers and business owners. Please refer to the following sharing of drivers, business owners to have a deeper insight.
Mr. Dung, a container driver in Binh Duong, said: "When I first started my job, I did not pay much attention to these issues, but the longer I work, the higher the level of danger in the job is, bad roads and many folds of crabs; Accidents and collisions on the road can happen at any time. That makes me more vigilant. Therefore, I regularly checks, cleans and maintains the vehicle, and the brake system regularly to ensure safety. Personally, if the vehicles are cleaned and well maintained, Wabco and Sealco relay valves are both guaranteed to operate well, safely, and you are completely assured with these two types of relay valves. However, he evaluated Sealco - America toad is somewhat more sensitive and resilient ".

Mr. Hien - North - South reefer container driver shared: "Wabco Relay valves can meet about 70% of the efficiency level, it also has the disadvantage of pulling heavy brakes, when you let go of the brake, it will be locked, the brake does not release the brake immediately and also deflates during operation. With Sealco relay valves, I found that the brake is light, the speed of release is fast, there is no lock when the brake is released and this kind of toad does not leak during the operation ".

Mr. Dong - a container truck driver having 15-years experience in District 2, Ho Chi Minh City, said: "I have run many different types of container trucks and trailers. I used two types of relay valves: Sealco and Wabco relay valves. Both types ensure safety and completely meet the quality requirements for high-load trucks. However, in the long run, the brakes equipped with Wabco brakes will be weak, slowly release, and braking time longer. As for the new Sealco relay valves, it is stronger, breathes quickly when cornering, when brakes sharply. I have used it for 3 years but the brakes are still quite strong and good "
With the above sharing, you can choose both Wabco and Sealco relay valves for your tractors, these two types of relay valves ensure safety during operation. In addition, you should also regularly check, clean and maintain the brake system so that they can be repaired and damaged in time, increasing the sensitivity of the brake over time. However, you can choose the trailer equipped with Sealco - USA relay valves to increase the sensitivity and safety of your journey.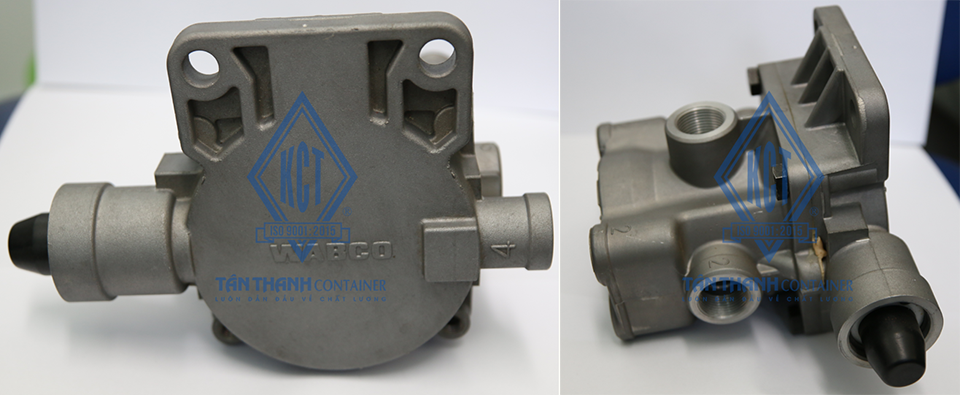 Genuine Sealco relay valves has a sharp, clear logo embossed thereon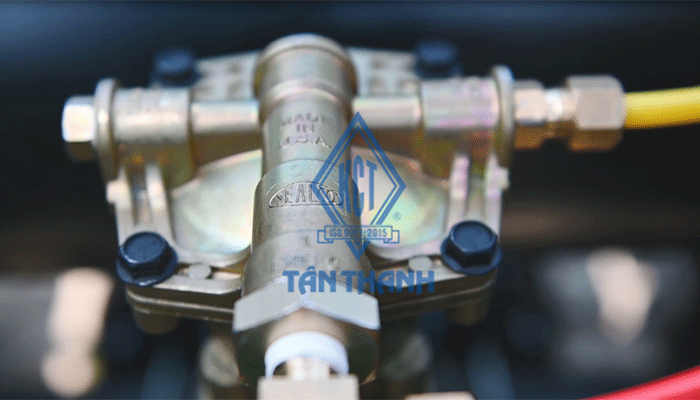 Genuine Sealco relay valves has a sharp, clear logo embossed thereon
At present, many garages/stores use counterfeit goods, and fake goods to cheat customers. It is not easy to distinguish between genuine and fake products. There is a way that repairers often apply to distinguish, i.e. to observe the engraving and printing of the brand's logo on the surface of genuine parts and accessories often made logos with big, clear lines, delicate. Counterfeit goods are often printed with fuzzy logos, fuzzy barcodes, logos are not engraved as big and clear as genuine goods. In addition, it is possible to distinguish the real and fake goods by the serial number on the product.
However, either way, it is sometimes difficult to avoid the misfortune of encountering fake goods. Therefore, when you need to replace spare parts and repair trailers, you should consider choosing reputable units with clear business locations, long operating time to avoid the risks of encountering fake products.
Hopefully, with the above information and reviews, you will have a better understanding of the semi-trailer relay valves so that you can properly replace, maintain and take care of each vehicle properly, helping the vehicle operate in a durable manner more, reducing the dangers that arise on your routes.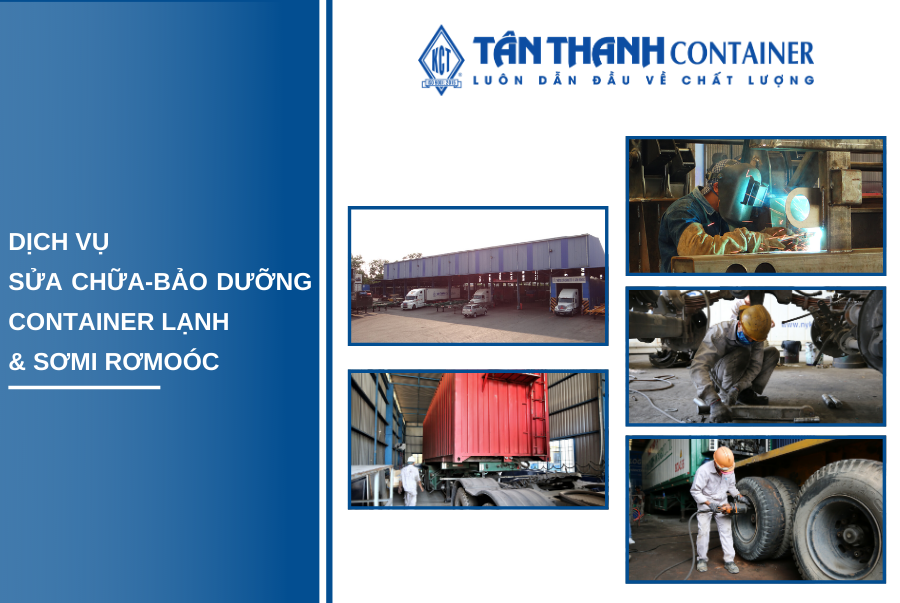 Tan Thanh is a leading prestigious company with more than 25 years specializing in containers and trailers. Tan Thanh always applies the international standard management and production process to bring you the best quality products and services.
If you need advice on spare parts of trailers, please contact Tan Thanh immediately to get advice and support.
Tân Thanh Container
Hotline: 0968 039 939
Email: info@tanthanhcontainer.com
#tanthanhcontainer #somiromooctanthanh #sealcorelayvalves #sealco