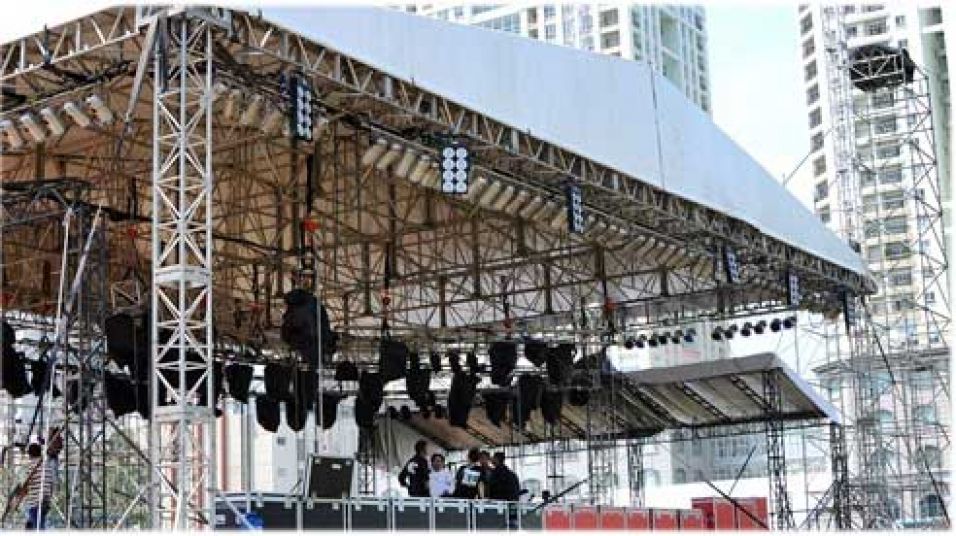 On April 14, the famous Korean band Big Bang and Tata Young (Thailand) and 11 domestic singers and bands will participate in the SoundFest event in Vietnam at the Phu Tho stadium (address: No. 2 Le Dai Hanh, Ward 15, District 11, HCMC).
The Vietnamese music lovers community were waiting for the biggest music event of the year "Super Music Assembly soundfest 2012". This outdoor music festival is held with the largest scale ever with an expected time of more than 10 hours. The event was organized by Saigon Sound System under the co-sponsorship of Coca Cola and Samsung Vietnam. Tan Thanh Container is pleased to be selected as a package provider of Logistics and container installation for the program. According to the program organizers, more than 30,000 tickets have been sold to the public.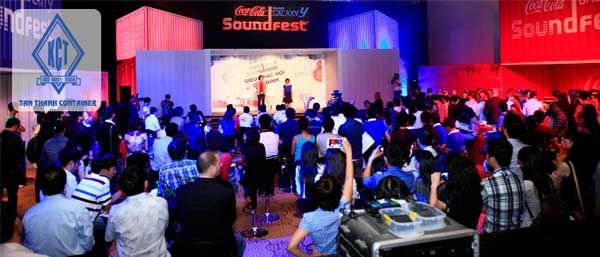 SoundFest 2012 will be performed in an open space of more than 2,000 square meters of Phu Tho Stadium with many attractive programs such as performing arts, culinary, cultural exchanges, entertainment programs and adventure games (X-game) ... and especially, the music performances from the most popular international and Vietnamese music superstars will give young people a completely new, unprecedented experience.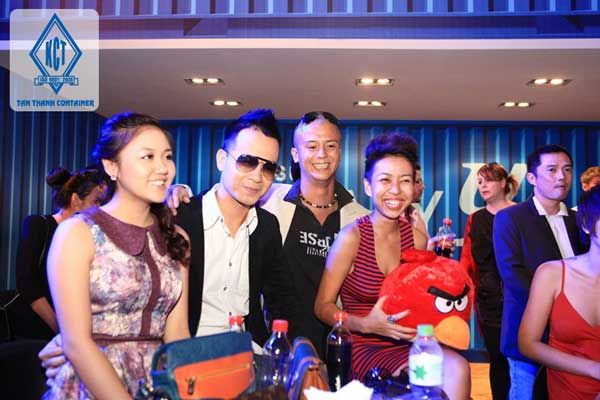 Soundfest 2012 super music festival is organized to gather a team of leading technical experts at home and abroad. To be able to successfully organize a national-level super concert requires equipment suppliers, event companies and related agencies to be the most prestigious. Soundfest 2012's difference compared to other music events is in the show's stage. The entire wall system of Soundfest 2012 was built and decorated with 84 containers. The container system produced by Tan Thanh Company Container is interchanged with function of both the wall and the box office, the dining room, meeting room, medical station, toilets ... , dust "of the container is also very suitable for Rock, Hip hop, Pop ...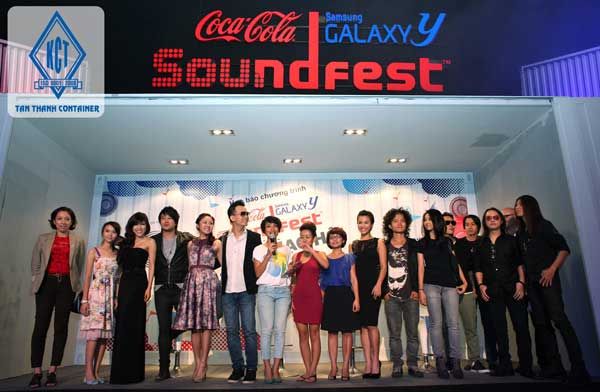 The concert takes place continuously for a long period of time with many performances, the number of participants up to tens of thousands of people poses a lot of challenges in designing and constructing items. According to Tan Thanh Container's Production Manager, stacking containers creates decorative effects but must still ensure absolute safety requires high design and construction capacity. However, with a lot of experience in construction in large projects, Tan Thanh Container's team of experts and high-tech workers are determined to construct the project with the quality and target, to meet the required schedule. requirements of the Organizing Committee of the program. More than anyone we want, Vietnamese music lovers can enjoy a complete, truly meaningful and safe Super Music Festival.
On April 14, 2012, the great music player Soundfest will officially take place, but in preparation for this music event, many months ago, the technicians and workers of Tan Thanh Container have been working. stop at Phu Tho Stadium. For Tan Thanh Container, we want to take this unique event to bring music to the containers and affirm our unceasing creativity, highlighting the applicability of the container. aspects of life.
How to get to the Super Music Festival - SoundFest:
To attend the ultimate super music festival - SoundFest, you can contact to buy tickets via hotline 08.6291.8588, book tickets online at the website http://coca-cola.zing.vn/ or buy tickets directly with prices from VND 500,000 to VND 2,200.00, starting from March 1, 2012 at 4 locations:
- 172-174 Ky Con, Nguyen Thai Binh Ward, District 1
Thanh Nien Cultural House No. 04 Pham Ngoc Thach, Ward Ben Nghe, District 1
- Metro An Phu, An Khanh, District 2
- Phan Dinh Phung Stadium - 08 Vo Van Tan, District 3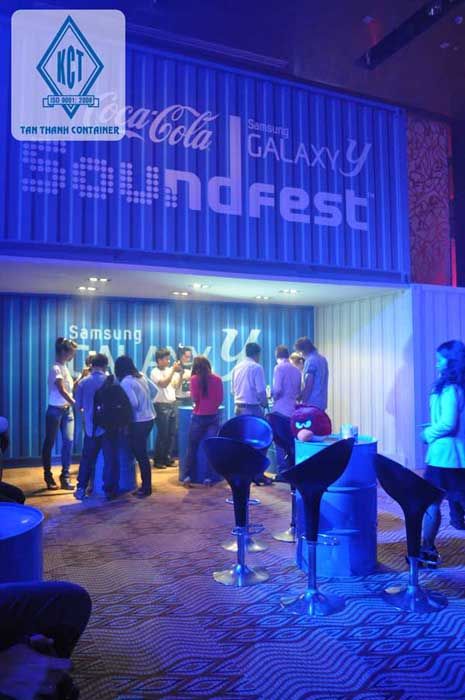 www.tanthanhcontainer.com