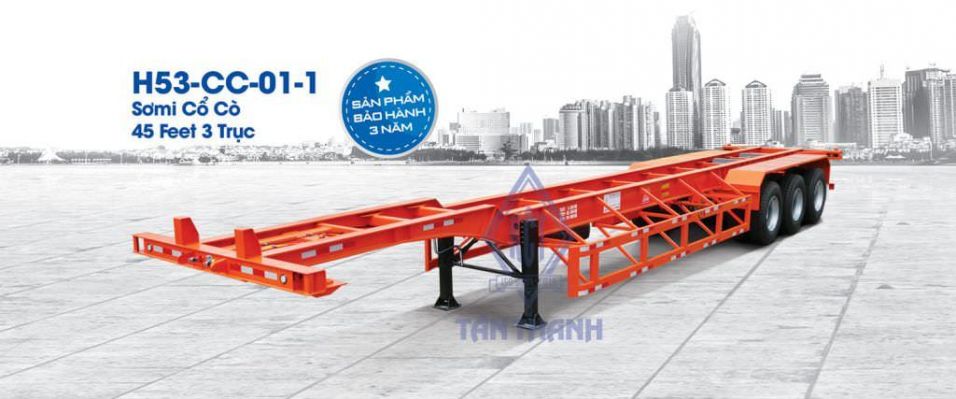 In the trend of globalization, transport activities are increasingly prosperous due to the increasing demand for freight. Competition between transport units is increasingly fierce. And transport capacity, the problem of cost and safety are always on top of the transport industry.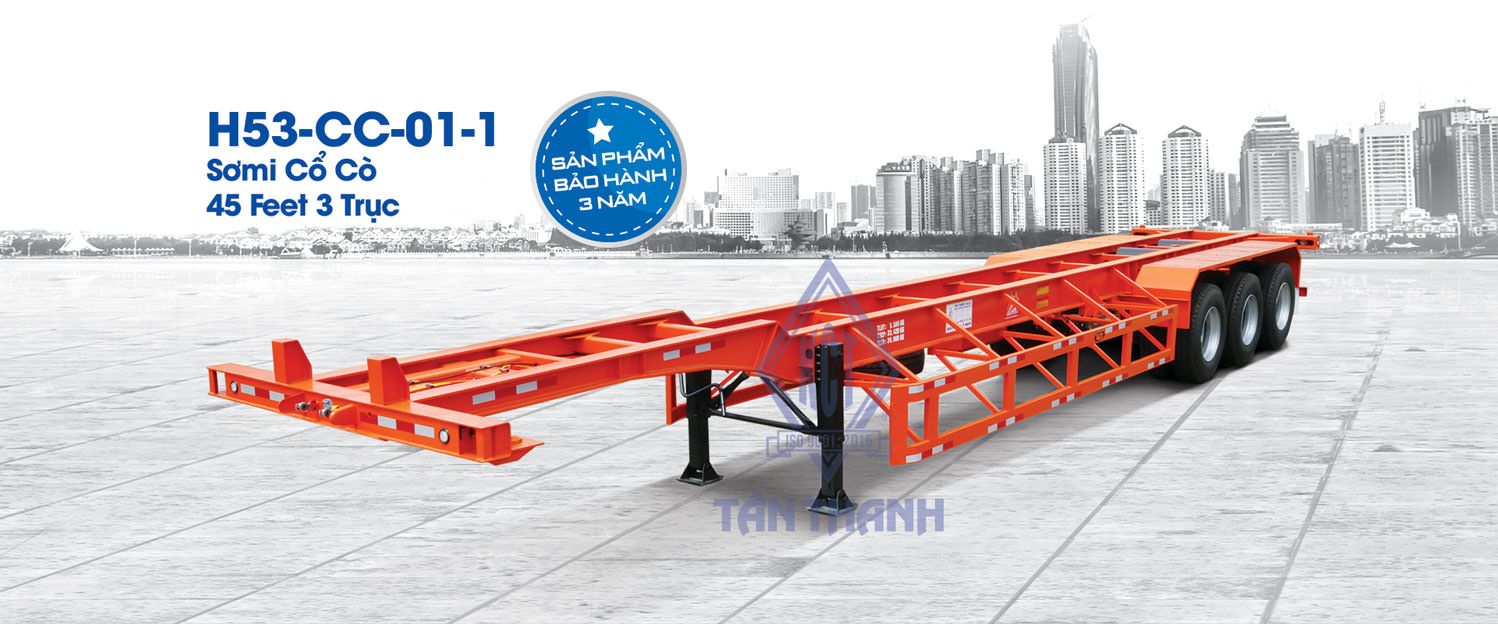 Goose-neck semi trailers were born as an indispensable means for transporting goods, especially cold goods, medical supplies, vegetables, fruits, seafood ... There are many units selling Goose-neck trailers on the current market, leading to customer choice is extremely difficult. However, not all companies can fully satisfy customers' requirements for product quality, product prices and product care and warranty benefits during later operations. To know the full information about the product and buy the product at the best price, please read our information below.
Do you have a good understanding of Goose-neck semi trailers?
Goose-neck semi trailers are dedicated to Refrigerated containers. This product combination has huge transport capacity thanks to its outstanding design features, including the  45feet and 48feet Goose-neck trailers. Goose-neck trailers have a very sturdy structure, ensuring good bearing capacity and effective anti-roll. That helps the process of transporting large quantities of goods when going through bad roads is safe and smooth.
The design of the Goose-neck semi trailers is very special, with optimal load distribution on the axles assembly and the towing pin. That helps the vehicle system run smoothly, reduce fuel consumption and keep the head long lasting. Due to the diversified transportation needs, Goose-neck semi trailers have many different types and designs, but all must meet the payload according to the regulations of Vietnam.
Currently, Goose-neck semi trailers are available in many types with different loads. Suc as 40 feet 3 axes Goose-neck semi trailers, 40 feet 3 axes 3 hump Goose-neck semi trailers, 45 feet 3 axes Goose-neck semi trailers, 48feet Goose-neck semi trailers … That adds more choice to the customer.
Notes to choose correct Goose-neck trailers should not be ignored

Clearly define the type of trailer that is suitable for the goods to be transported to the enterprises. Only when this can be specified can a trailer with suitable design and load capacity can be selected. This first step is very important and cannot be ignored.

Research carefully the Goose-neck semi trailers. In this step, the customer must find out all the information related to the product such as design, load, axle, tire, balance system, brake, ... All this information must be fully shown in details and specifics on the product.

Find out specifically about the company that sells Goose-neck semi trailers. A reputable and professional company will have a variety of products and designs. On the other hand, they need to have a specific regime in transaction and warranty, customer care after successful transaction.

The price of Goose-neck semi trailers is also something we should pay attention to. Good products also need reasonable prices to really meet the needs of customers.
Where to purchase Goose-neck semi trailers at good prices?
After finding out all the necessary information above, the last thing customers care about is where to buy the products at good prices. With our experience, you can contact some places selling Goose-neck trailers at good prices in Ho Chi Minh City by hotline: 1900 5757 38
CONTACT INFORMATION
Tan Thanh Trading and Mechanic Corporation
Head office: Quarter 4,Truong Son Street, Linh Trung Ward, Thu Duc District, HCMC
Tell: (84 28) 35 199 977 – Fax: (84 28) 37 222 535
info@tanthanhcontainer.com