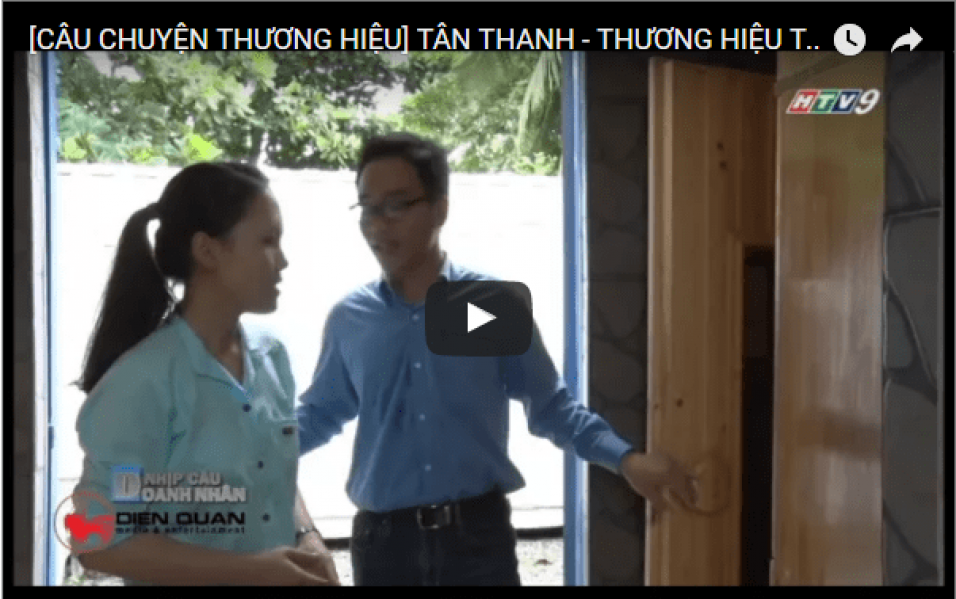 The program "Bridge for Businessmen" on HTV9 about Tan Thanh was broadcast at 10:10 pm on Saturday, July 4, 2015 on HTV9 channel.
Opening the program, there was the column "Brand Story" about Tan Thanh - A pioneer in the transformed container industry in Vietnam.
The program talks about containers playing an important role in the transport of goods. In the world, every year, millions of containers are newly produced, but millions of old containers are forgotten. In order to handle those Containers, Tan Thanh Company has helped to blow the soul and renew these old Containers into containers with a new look: Office Containers, Housing Containers, Container Cafe, Containers Sauna, Classroom Containers, ...
The guest in this program was Mr. Kieu Cong Binh_Deputy General Director of Tan Thanh Company.
Through the conversation in the program, the audience watching the program can learn more valuable information about the container mechanic industry and the attractive and novel facilities of the containers currently on the market.
By HTV9