News
19/11/2020
The award ceremony for the 2015 Karaoke competition held by the Thu Duc district federation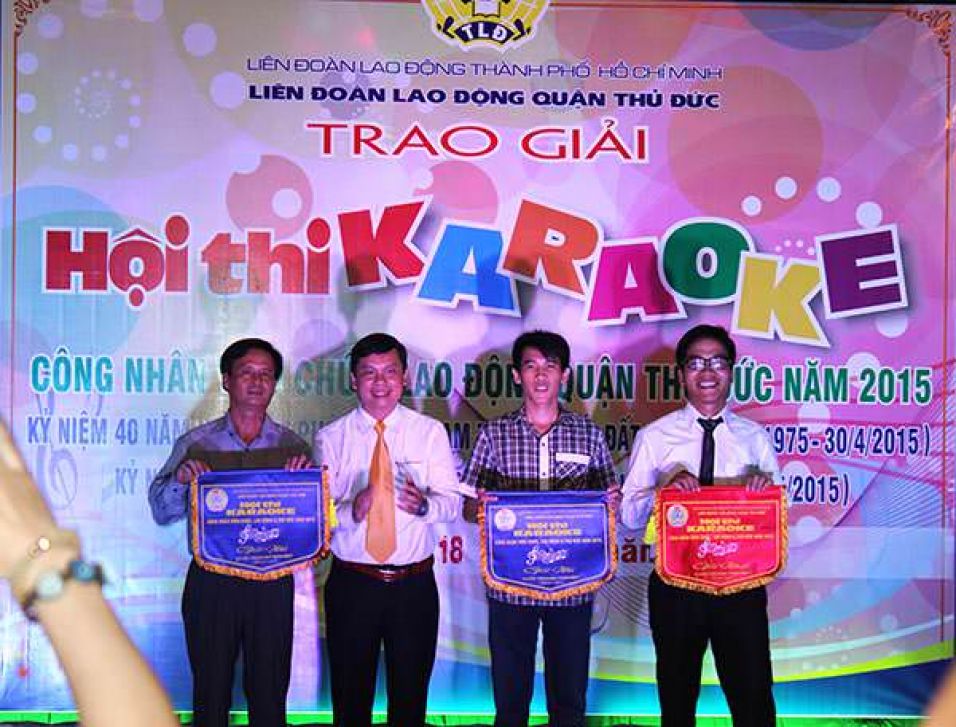 On the evening of Monday, May 18, 2015, the award ceremony took place for the Karaoke contest for employees in Thu Duc District in 2015. Karaoke Contest 2015 by the Thu Duc district federation was held to celebrate 40 years of the liberation of the South to unify the country (April 30, 1975 - April 30, 2015) and the 125th anniversary of President Ho Chi Minh's birth (May 19, 1890 - May 19, 2015).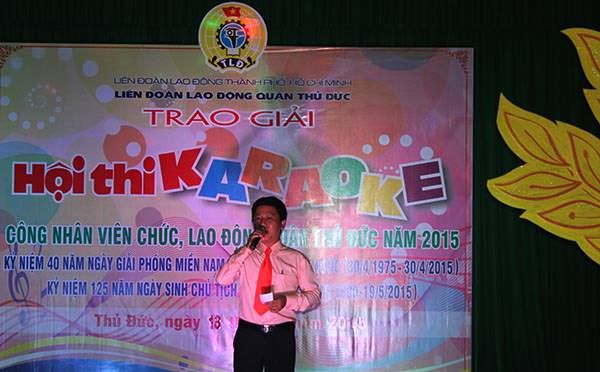 While waiting for the award announcement, the 6 best performances in the final contest (solo and duet) were performed again. The judges, the fans from the companies in Thu Duc district had the opportunity to enjoy the best karaoke performance again.
During the award announcement and awarding, there were 3 groups: Group A: administrative and non-business sector; Table B: Enterprise sector; Table C: Self-managed worker sector.
With the enthusiastic cheers of fans of Tan Thanh company, all 3 performances of Tan Thanh achieved excellent results in 2015 Karaoke competition.
In Group B, Tan Thanh company won 3 prizes: 1 first prize, 1 third prize and 1 consolation prize for the enterprise sector.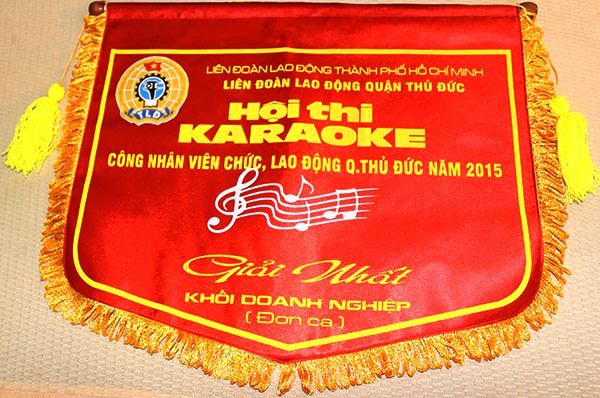 The first prize of the business sector was won by Mr. Dao The Chung - architect of OCDC company with the contest song "Mother" - composed by Phan Long.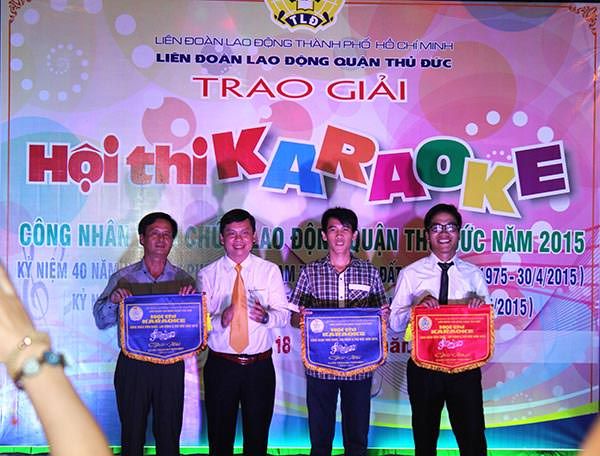 The third prize of the business sector was won by Mr. Ho Van Tuan_HR Department with the song "The country call our name" by musician Dinh Trung Can_ poem by Nguyen Phan Que Mai.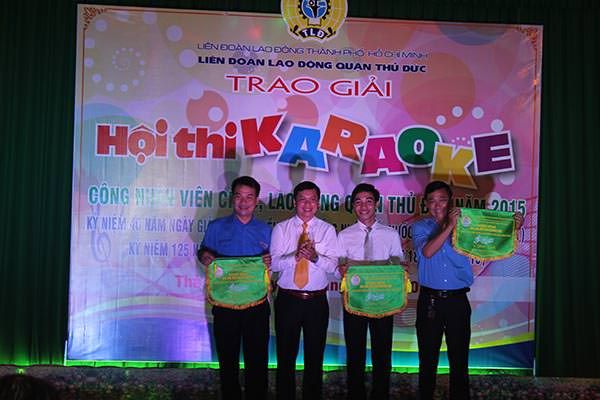 The consolation prize for the business sector duet went to Ms. Nguyen Thi Kim Khanh_ Service Company employee and Mr. Vo Luong Thanh Phong_the equipment trading company with the song "The city I love" - composed by Hoang Hiep.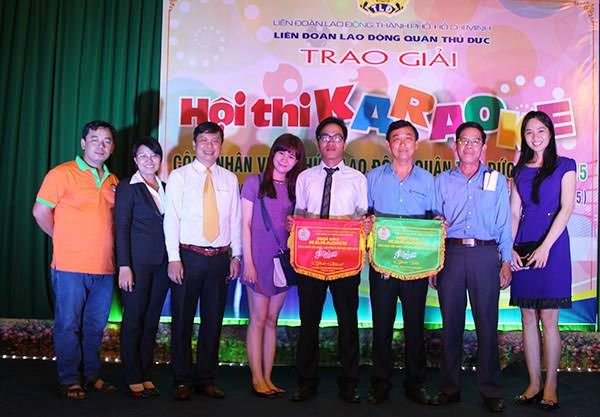 The Labor Federation of Thu Duc district also organized a sports festival for employees. This is an activity in response to the program "9th hour" in a worker month and creates a playground for employees. Hopefully, there will be many such entertainment activities so that employees of companies located in Thu Duc district can learn, compete and exchange knowledge with each other.
Performances of the contestants in the 2015 Karaoke competition
(Video provided by HR Department of Tan Thanh)
Mr. Dao The Chung _ Architect of the company OCDC
Mr. Ho Van Tuan_ HR Department
Ms. Nguyen Thi Kim Khanh_ Service Company staff and Mr. Vo Luong Thanh Phong_ Equipment Trading Company
(Marketing Department)