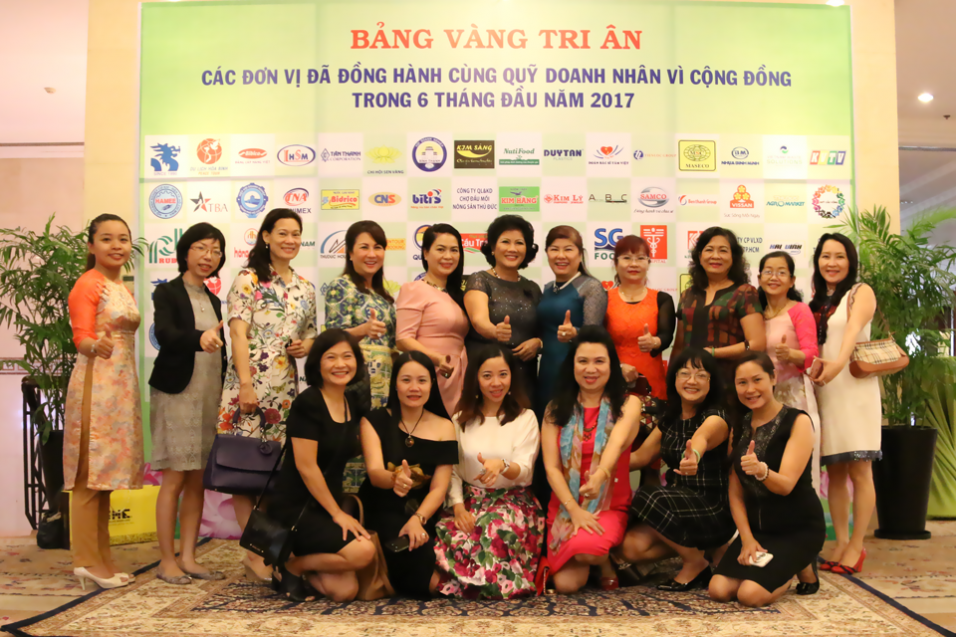 On August 2, the Business Fund for Community organized the program "Report reviewing the first 6 months of 2017". It is known that although the mobilization work faced many difficulties, in the first 6 months of 2017, it has implemented a number of typical programs as follows:
+ The 2017 Dinh Dau Tet Care Program for the poor people in Ho Chi Minh City and neighboring provinces: worth VND 2,476,460,000.
+ The program gave 2,825 gifts worth VND 841,900,000 to families in difficult circumstances
+ Medical examination program for 5,878 turns of poor patients, worth VND 587,800,000
+ Donate the cost to build 04 compassion houses worth VND 60,000,000
+ Donate funding for repairing Canh Hoa Secondary School, Quang Trach district, Quang Binh province, damaged by floods in 2016: worth VND 141,440,000
+ Gift giving program for handicapped children: VND 161,500,000
In the last 6 months of the year, the Fund continued to accompany enterprises, Tan Thanh Trading and Mechanic Corporation, Kim Sang Agricultural Production Joint Stock Company and Sen Vang Association and enterprises implementing humanitarian programs such as: funding the ophthalmology program for poor patients; gave gifts for difficult families, funding the building of charity houses, support rural traffic works ... in Ho Chi Minh City, Dong Thap, Ben Tre, Ha Nam provinces.
Also at the program, Ms. Tran Dieu Canh - General Director of Tan Thanh Company awarded an amount of VND 200 million to Business Fund for Community. Ms. Canh said: "Tan Thanh Company always tries its best in programs for the community, because we want to share the pain of the less fortunate people which still matter a lot in society, thereby we also convey a message of love to the community and want a better and more civilized society".