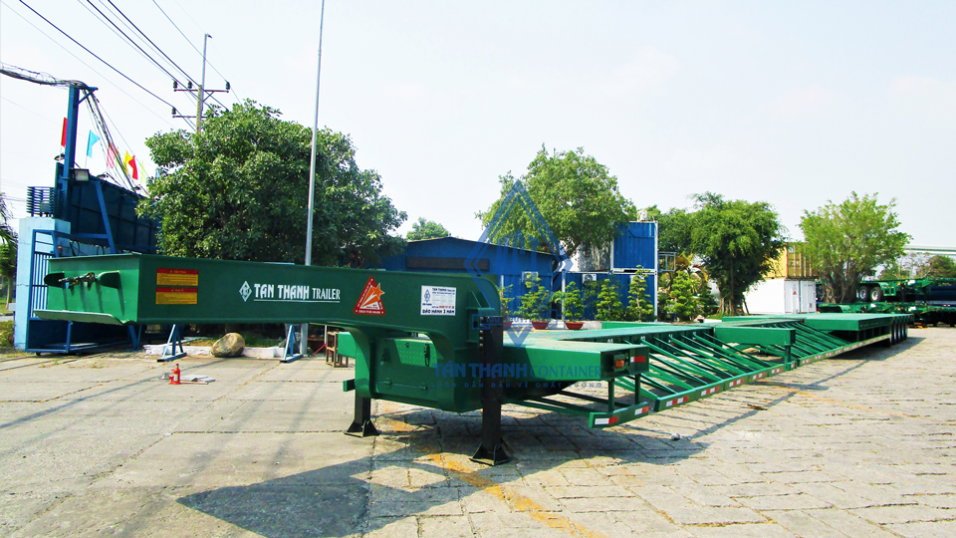 According to Article 12, Circular No. 46/2015/TT-BGTVT dated September 7, 2015: "An oversize load is a non-divisible load with the following outer dimensions (of both the vehicle and the load):
- Length > 20 meters;
- Width > 2.5 meters;
- The height from the highest point of the road surface exceeds 4.2 meters (applicable to vehicles other than container trucks) or exceeds 4.35 meters (applicable to container trucks).
An overweight load is a non-divisible load with a weight of heavier than 32 tonnes."
Some types of super-weighted goods such as large vehicles, steel goods, tank equipment, exhibition goods, oversized project goods ... serving for large projects. In order to transport these types of goods, customers must use means of suitable size and tonnage, licensed by the competent State agency for circulation.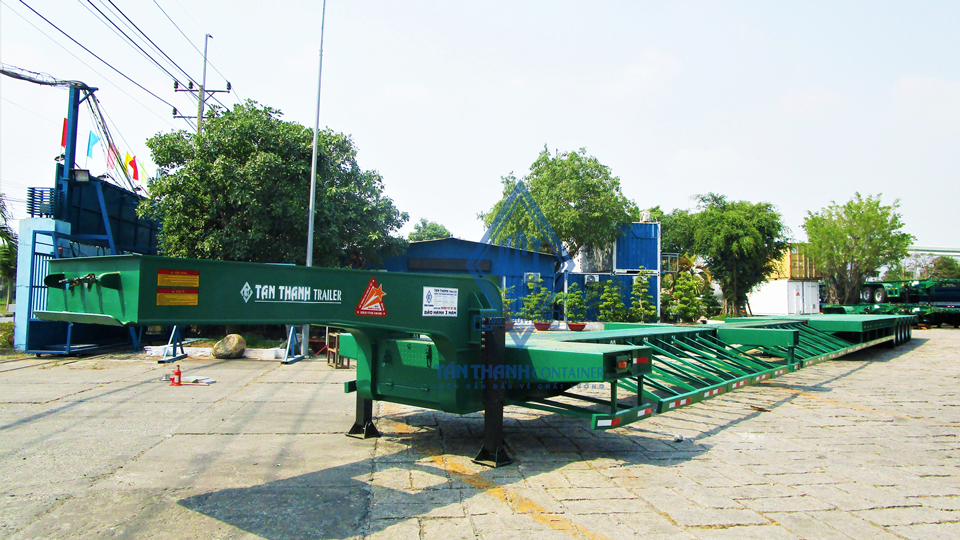 Understanding the transport needs of the market, Tan Thanh has researched and produced super-weighted, super-sized trailers with outstanding designs, large payload capacity, high safety and clear specifications for each product. Super-weighted, super-sized items will no longer be a problem when transported by this vehicle. Many customers have used and are very satisfied with the outstanding advantages of this product.

Advantages of Tan Thanh super-weighted and super-sized semi trailers
Superior structure
Tan Thanh super-weighted and super-sized trailers are made from high-strength steel and wide iron. The product is automatically welded, the seam is continuous, so the trailer is very hard, with extremely high load capacity.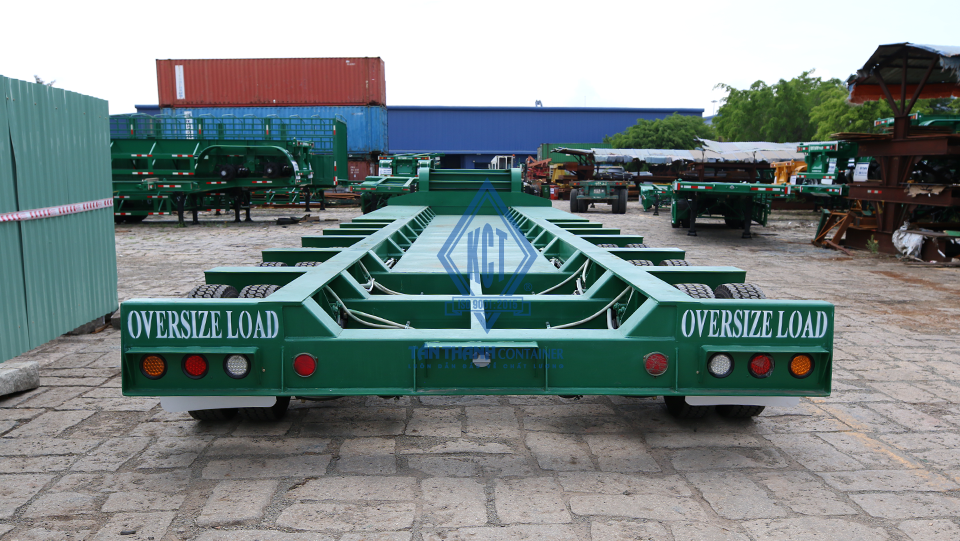 The center of gravity of the super-weighted trailer is combined with the load-bearing structure, which has made the product highly resistant to loads, anti-resonance, anti-twisting, twisting and anti-roll effectively. That makes it easier to corner or drive on bad roads, increasing the safety of the occupants and the cargo.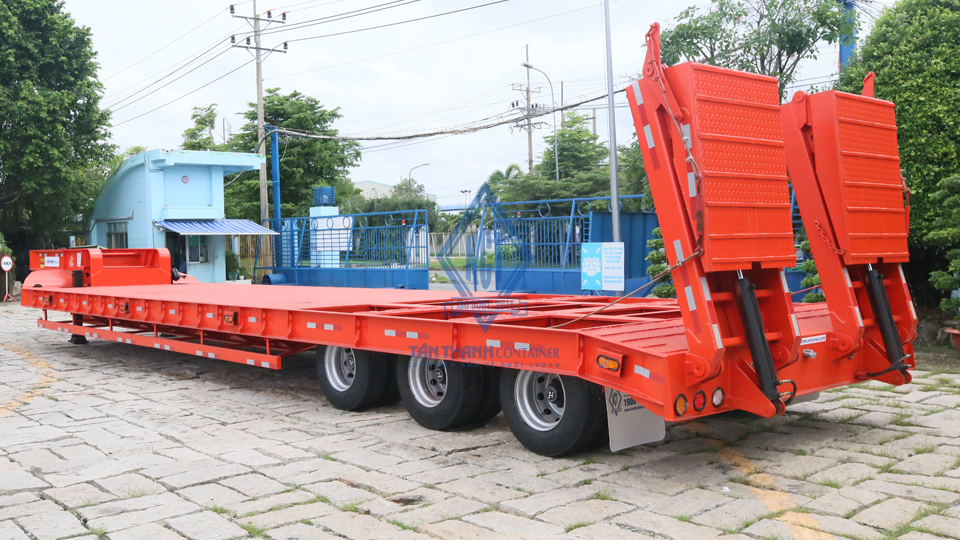 The balance system is optimally designed
Balancing system optimally designed, evenly distributed load design. Large balance shaft, load-bearing structure balance cluster, extremely good load capacity, durable over time, making the tire's precision as the original design.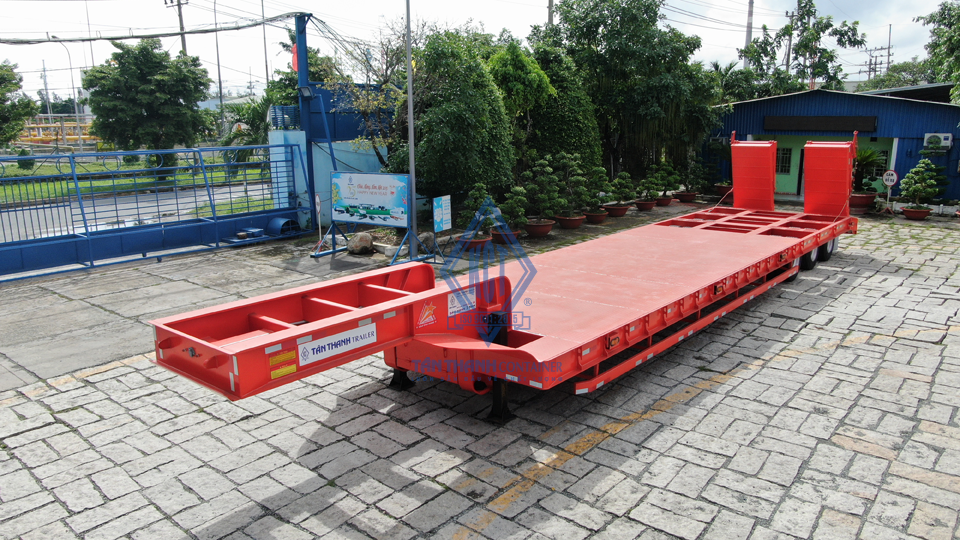 Genuine drum shaft and foot with high durability
Genuine Fuwa / HJ drum shaft and foot help trailers balance, reduce tire corrosion, do not cause shock when braking, have high durability, superior bearing capacity compared to products using drum shaft and foot of other brands in the market.
Anti-shock, safe brake system
Anti-shock braking, safe brake system using relay valves from Sealco brand, made in the US Ability to split steam and break very well. Increased safety, so that drivers can handle emergency situations in bad roads easily.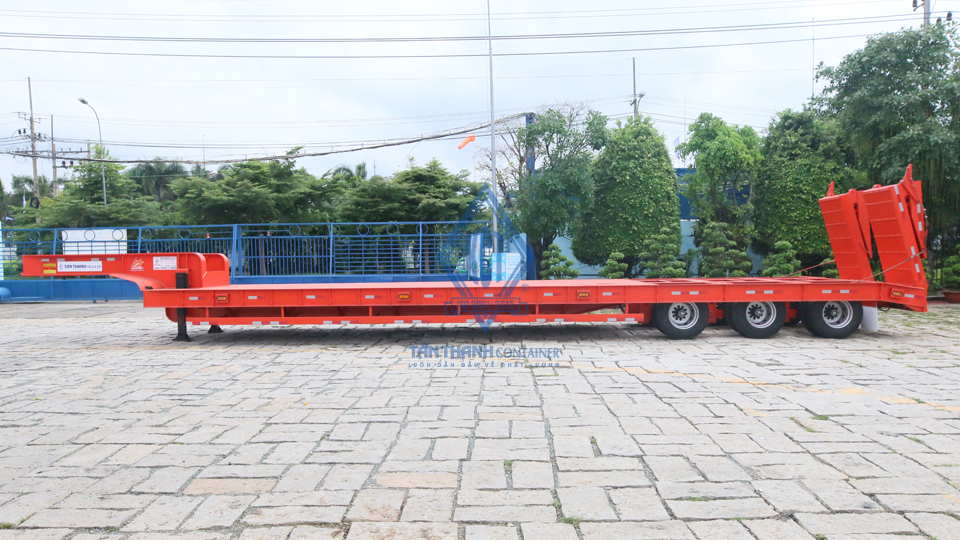 Paint
Applying the 3-layer coating process to help the paint coat smooth, reach high standards, and last a long time.
In addition to the important parts mentioned above, other accessories of super-weighted, super-sized such as rims, trusses, tires, ... also have many advantages. The most important thing is the harmonious, balanced coordination to the smallest details of the entire semi-trailer structure, creating a perfect product, bringing high efficiency to the operator and use.
Tan Thanh Company is one of the best repair service and after-sales service providers today. Trailers are manufactured by Tan Thanh with a nationwide 3-year warranty with genuine spare parts. Periodic maintenance for 4 times/year at the company's professional repair service stations.
Please contact Tan Thanh Container for advice and quotes!
CONTACT INFORMATION
Tan Thanh Trading and Mechanic Corporation
Head office: Quarter 4,Tr
#tanthanhcontainer, #somiromooc #super-sized #super-weighted, #somiromooctanthanh