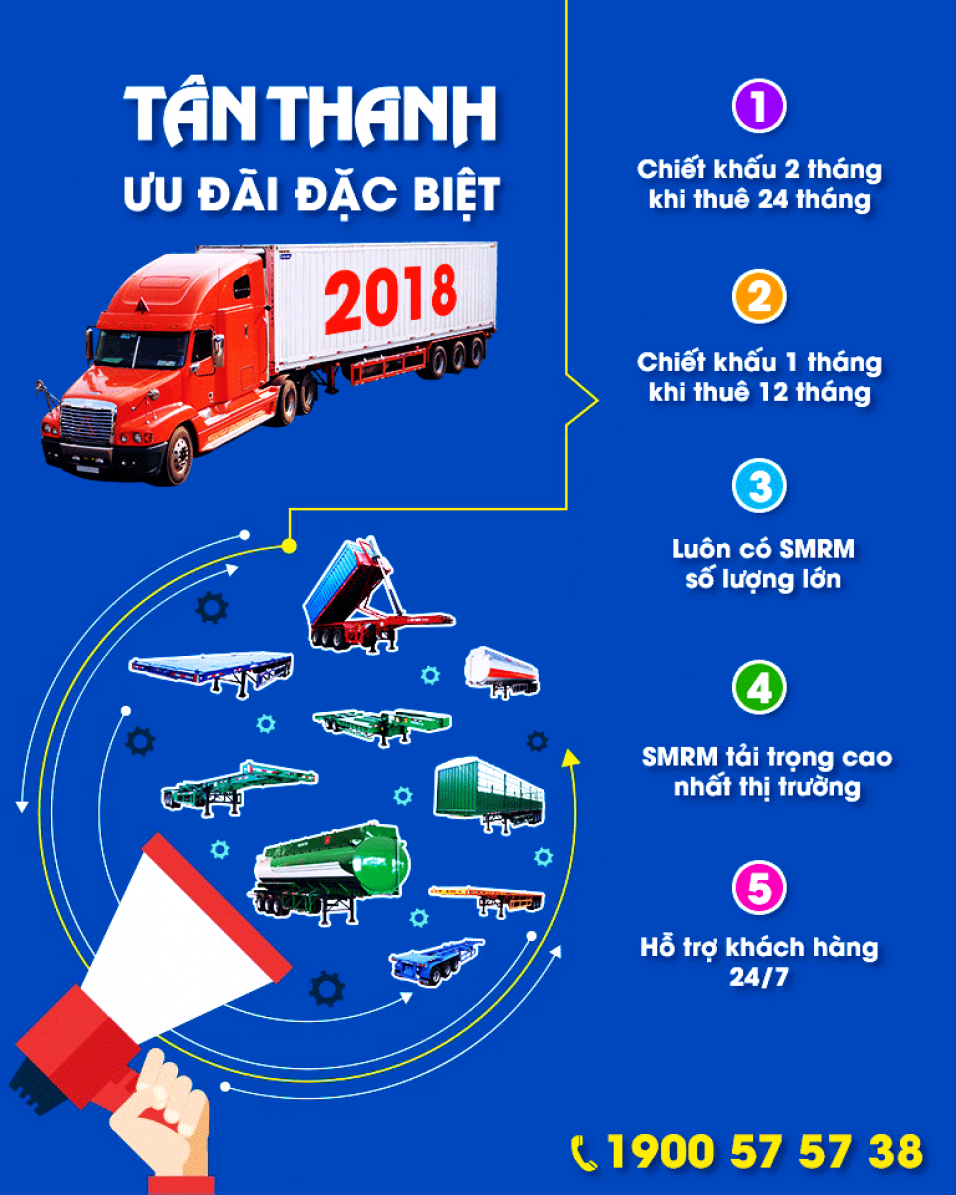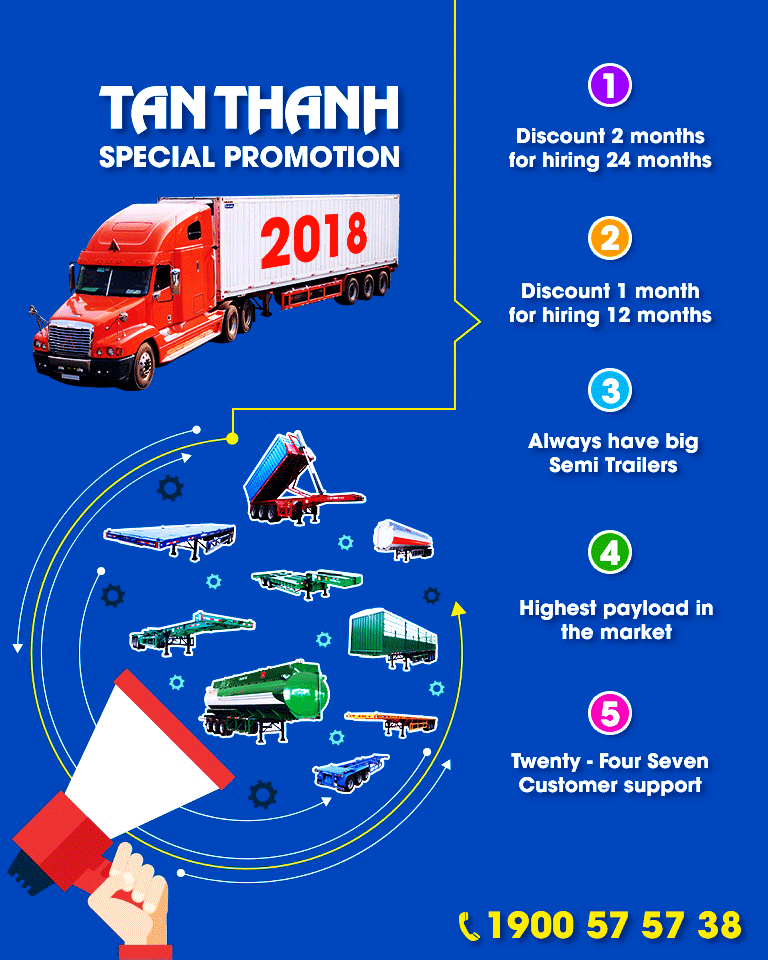 To serve customers better in the end of the year and new year 2018. Tan Thanh has many policies to help customers maximize the transportation activities to bring more profit. Tan Thanh has special incentives for hiring, buying Tan Thanh semi trailers, specifically as follows:
Discount of 2 months semi trailers for hiring 24 months
Discount 1 month semi trailers for hiring 12 months
– Conditions for application of preferential policies:
1. For tenants for 12 months
Apply for new contract, hiring semi trailers for minimum 12 months.
Discount Method: Direct deduction of 12 months hiring. Tan Thanh does not issue a VAT invoice for the December billing period (final billing period). If you return the semi trailers before the deadline, pay enough for hiring Tan Thanh full 11 months.
2. For the tenant 24 months
In the case of hiring 12 months and renewing the lease for an additional 12 months after the expiration of the contract, a further 2 months hire will be deducted.
The minimum lease term is 12 months.
If you pay to the Trailer before the deadline, you must pay to Tan Thanh for hiring 10 months.
Tan Thanh does not issue VAT invoices in November and December of the Appendix of Renewal Contract.
Period of application: the hiring contract is from 10th December 2017 to 10th January

For inquiries, please contact Hotline: 1900 5757 38
Wish you business success