News
26/11/2020
Tan Thanh Signed the Human Resource Training Agreement With Thu Duc Technology College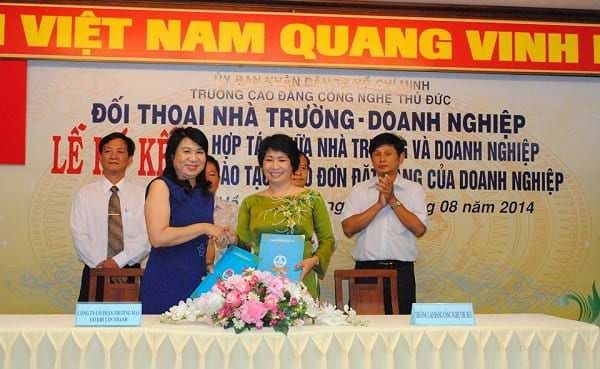 In the morning of August 16, 2014, Thu Duc College of Technology held a dialogue between the College and Enterprises, thereby implementing training cooperation agreements with enterprises aiming to meet human resources training objectives according to social needs. Representative of Tan Thanh company, Ms. Tran Dieu Canh - General Director attended and signed the cooperation agreement at the dialogue.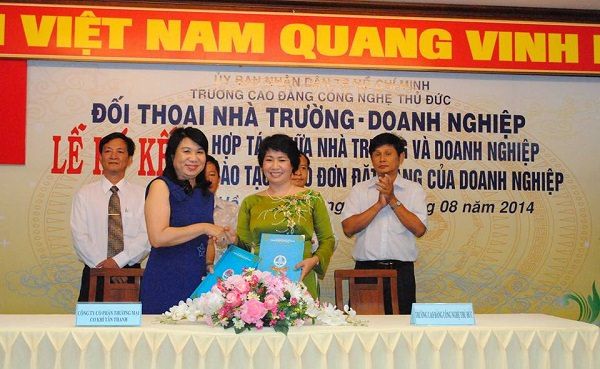 Speaking at the ceremony, Ms. Nguyen Thi Ly - the Principal expressed her desire to listen to the evaluation and comments of enterprises through the direct dialogue between the university leaders and the enterprises. The Principal said: "The comments and suggestions of the enterprises will be the basis for the University to innovate methods, adjust the program, aiming to train human resources to meet the needs of the society."
Through the dialogue, one of the issues that enterprises are interested in is fostering and training attitudes and working styles for students before integrating into the real environment in the enterprise, besides the must have professional knowledge and skills. "Maybe they are not good, but the attitude and serious working style in real time at the enterprise will be recognized and appreciated", the representative of an enterprise affirmed.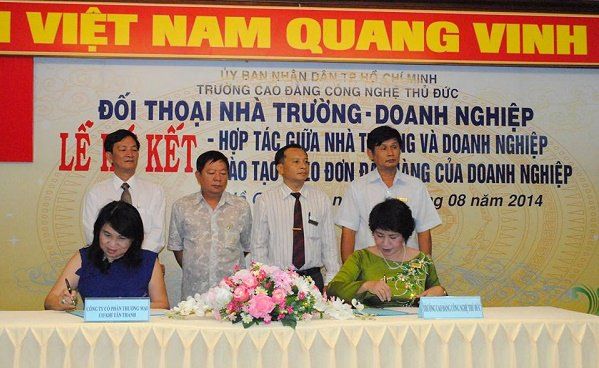 Sharing with the College, the representative of Tan Thanh Trading and Mechanic Corporation said that she was more assured, no longer worried about the shortage of high-quality personnel as before, because the College's students were trained to meet the company's job requirements. Since then, the company's production and business activities will be more stable and efficient.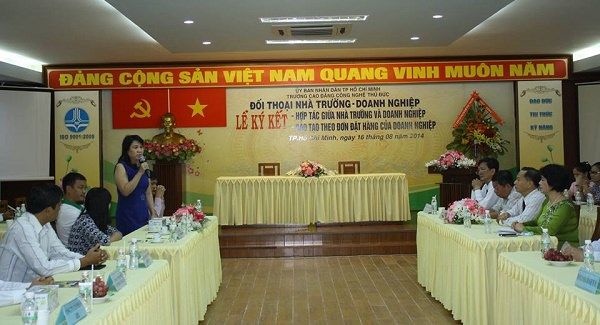 Therefore, in the next year, Tan Thanh "orders" the College to provide 40 mechanical students. The company is willing to sponsor part of the budget, support more equipment and machines, and train them because "we believe in the quality of human resources provided by the college".