News
25/11/2020
Tan Thanh received the certificate of TOP 15 outstanding enterprises in Vietnam in 2016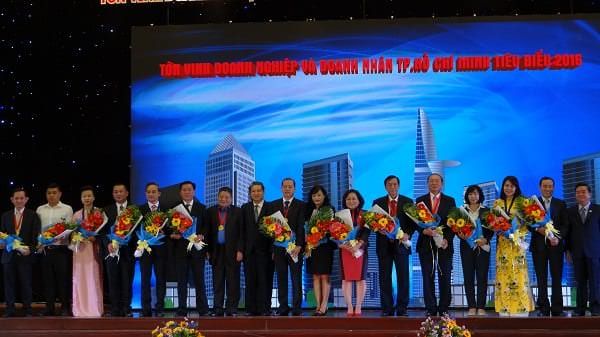 On October 13, the People's Committee of Ho Chi Minh City cooperated with the HCM City Business Association to organize a ceremony celebrating 12 years of the Vietnam Business Day. The organizers also honored 100 outstanding enterprises and 100 outstanding businessmen of the City in 2016.
The vote for 2 titles: Outstanding Enterprises in HCMC and Outstanding Businessmen in HCMC was launched in August 2016 and received 395 registered applications. All voting documents have undergone a rigorous evaluation and verification process by the Preliminary Examination Council, the Final Examination Council, and the City's Emulation and Reward Committee.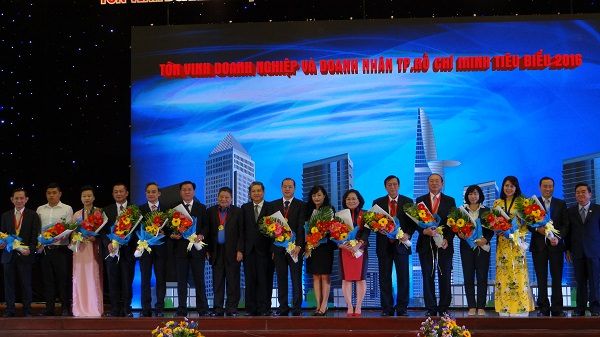 Representatives of outstanding enterprises in Ho Chi Minh City in 2016 during the celebration of Vietnam Business Day on October 13.
According to the Organizing Committee, in 2014, 2015 and the first 6 months of 2016, 100 enterprises and 100 honored businessmen generated total revenue of over VND 1,375 trillion. In addition, these enterprises have contributed over VND 23 trillion to the budget (including over VND 18 billion in taxes, VND 4.5 trillion in insurance contributions), and over 155 thousand in total workforce, charity society over VND 800 billion.
Since the Prime Minister of the Socialist Republic of Vietnam issued Decision No. 990/QD-TTg dated September 20, 2004, defining October 13 every year to be a Vietnamese Business Day, continuously from 2005 to present. HCM City Business Association has successfully organized the votes "Outstanding HCMC enterprises/businessmen" and is highly appreciated and enthusiastically responded by Enterprises - Businessmen.
This is a title certified and honored by the City People's Committee in order to honor enterprises and businessmen who have well complied with the State's laws and policies, having excellent achievements in production and business.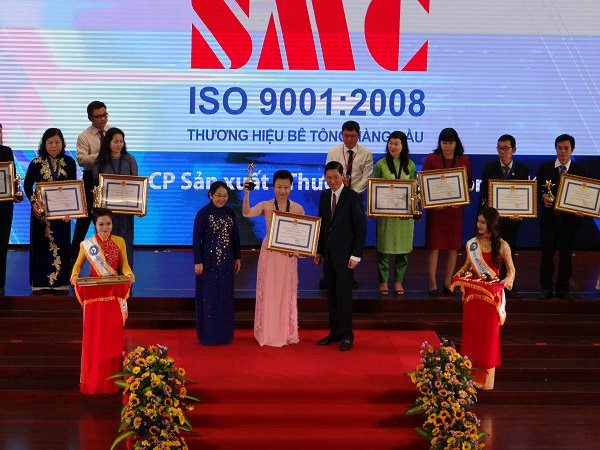 Ms. Kieu Ngoc Phuong - Deputy General Director of Tan Thanh Company received Certificate of TOP 15 outstanding businessmen in Ho Chi Minh City
Tan Thanh Container as a leading enterprise in Vietnam in the field of Container and semi trailers has made great progress in recent years. Tan Thanh's products are not only present in Vietnam but also exported to countries in the Asia Pacific region. Achieving these encouraging results, it is impossible to fail to mention the clever leadership of the Board of Directors of Tan Thanh Company headed by Mrs. Tran Dieu Canh, the general director who always takes care of the staff's life employees and has many active social activities in the city and the country in general.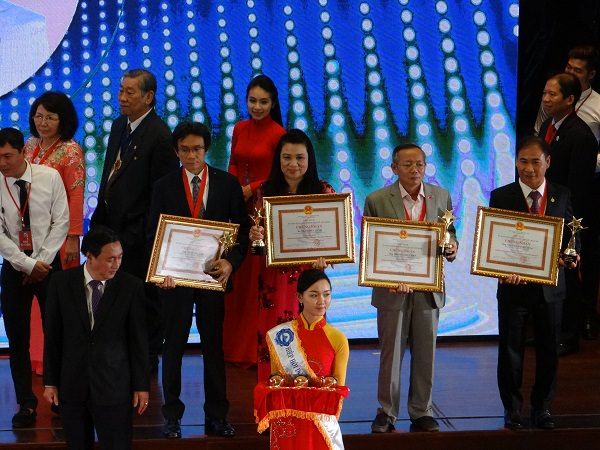 Ms. Tran Dieu Canh - General Director of Tan Thanh company received certificate of TOP 15 typical enterprises in HCM City
Starting from a small mechanical processing facility, up to now, Tan Thanh Company has built a nationwide distribution system and branches, along with it is the most modern semi-trailer factory in Vietnam. Tan Thanh Company never stops growing, contributing to the general development of the city and the country. With these achievements, Tan Thanh company was honored to receive the award of TOP 15 typical enterprises and TOP 15 typical businessmen in HCMC in 2016. This award will be the driving force for Tan Thanh to move faster on the path of integration and gradually reach the international level.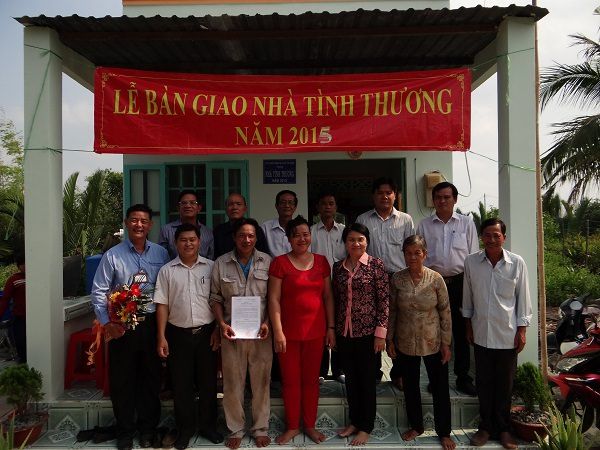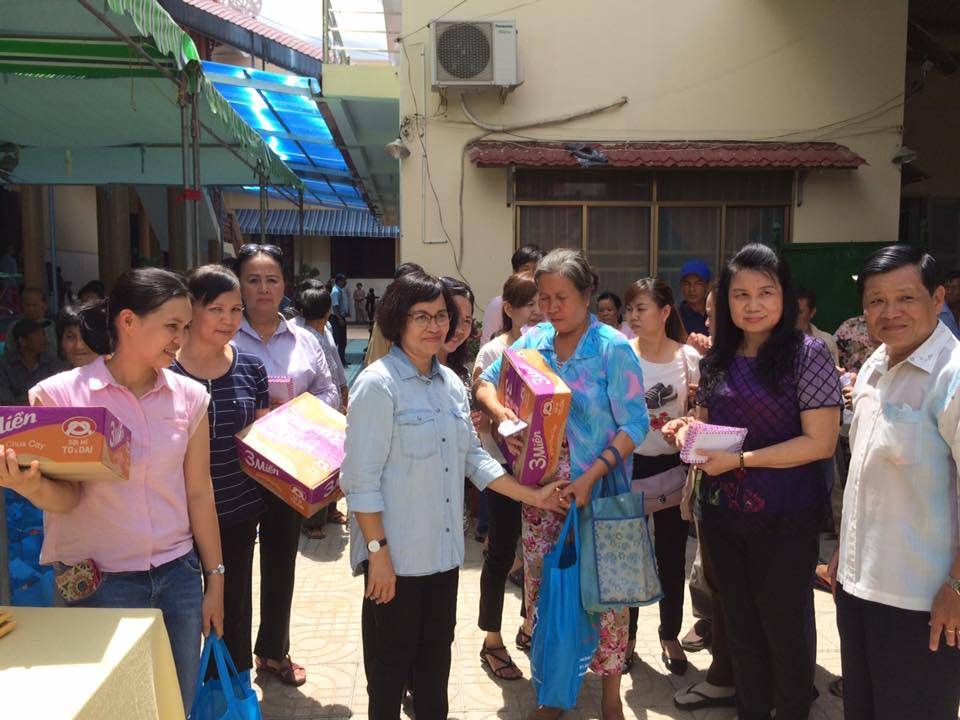 Ms. Tran Dieu Canh always takes care of the life of officers and employees and is active in social activities