News
26/11/2020
Tan Thanh received ISO 9001: 2015 certification - A stepping stone to international level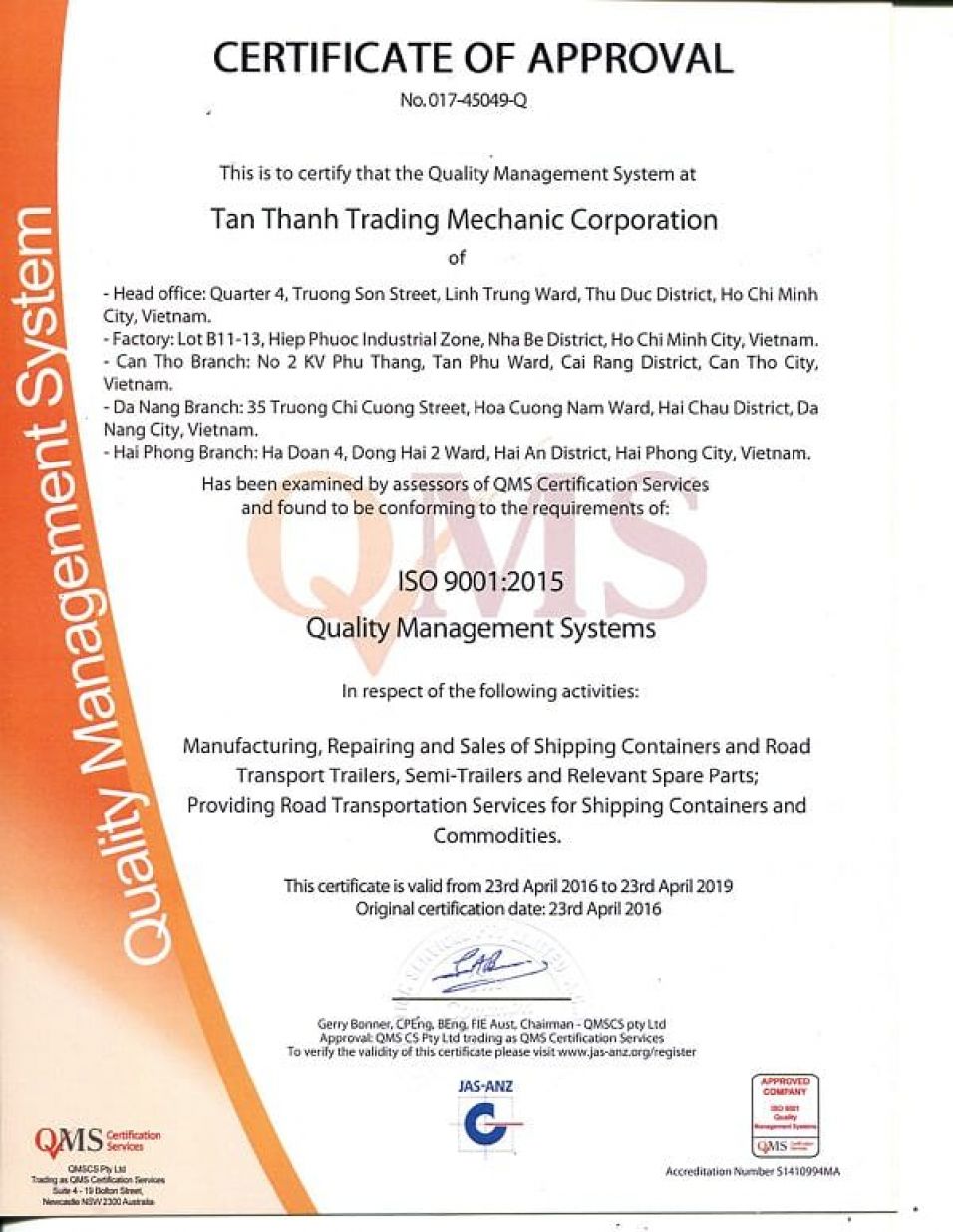 New version ISO 9001: 2015.
Issued in 1987, ISO 9001 was continuously reviewed in 1994, 2000, and 2008. The Technical Committee in charge of drafting ISO 9001 by ISO organization (ISO / TC 176) did work over a period of more than 3 years, from February 2012- design phase. The review phase received more than 3,000 comments with a rate of more than 80% agreeing with the drafts, and comments came from technical subcommittees TC 176 countries, and September 15. In 2015, the international standard ISO 9001: 2015 was officially issued.
In order to help organizations and companies to conveniently apply and operate synchronously management systems, ISO 9001: 2015 and later revised management system standards have the similar structure, including 10 main terms, specifically:
Scope
2.Normative references
Terms and definitions

Context of the organization and its context

Leadership

Planning

Support

Operation

Performance evaluation

Improvement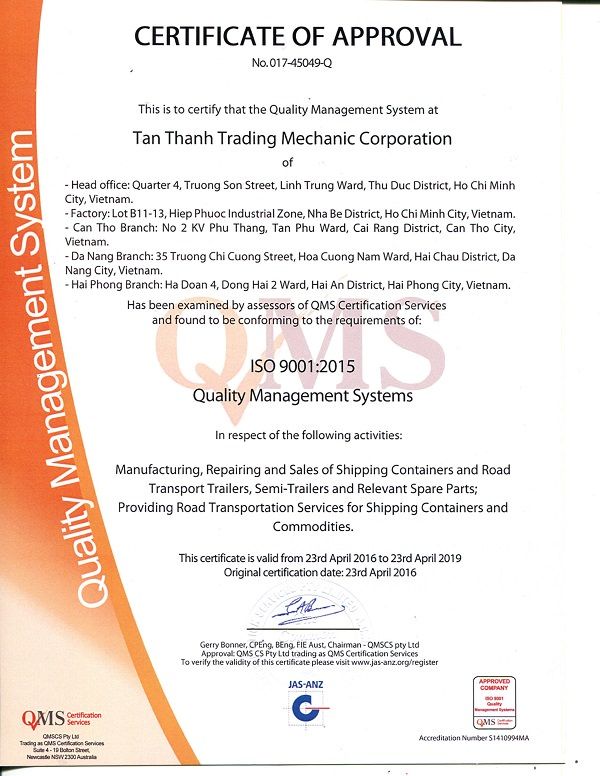 Tan Thanh received ISO 9001: 2015 certification 
Tan Thanh received ISO 9001: 2015 certification
Tan Thanh is one of the first organizations in the world to receive ISO 9001 2015 version certification. This version is an important turning point in the development history of ISO 9001, which is built on two systems. Modern management includes risk management and change management systems. The new version requires the ISO system to be a scientific solution to help enterprises control and minimize risks arising from both inside and outside the business.
In order to achieve ISO 9001: 2015 certification, over the past 6 months, Tan Thanh has re-identified the context and risks in the entire organization and operation system and set up a control plan linked to process all production and business activities throughout the enterprise. Quality inspection and measurement are also strictly regulated for each stage of the production process and implemented regularly to minimize possible errors.
Achieving ISO 9001: 2015 certification is both a great honor, because this will bring a great competitive advantage to Tan Thanh not only in the Vietnamese market but also in the international market as well as a challenge for Tan Thanh that must continually improve machinery, technical equipment to ensure output product quality and promptly meet customer requirements.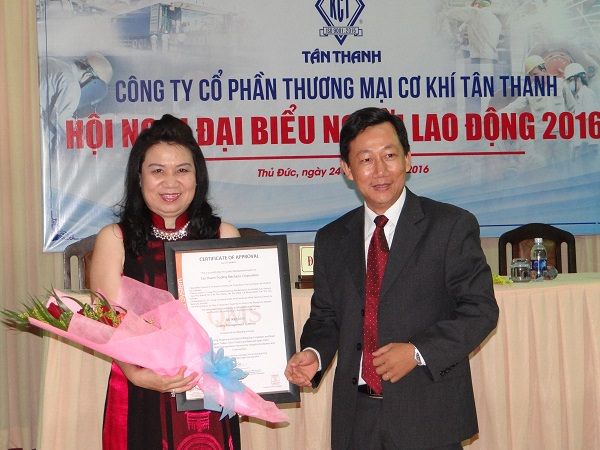 Ms. Tran Dieu Canh - General Director of Tan Thanh Company received ISO 9001: 2015 certificate
According to Ms. Tran Dieu Canh - General Director of Tan Thanh Company: "ISO 9001: 2015 will help Tan Thanh build an international brand image. Tan Thanh's products will meet the strict requirements of international customers as well as the statutory requirements of ISO certification when developing business to countries and regions around the world. The company's competitive position and business performance have also been enhanced through building and strengthening international customers' confidence in product and service quality. This is not the end result but only the starting point in the process of constantly maintaining, improving and developing the management system."