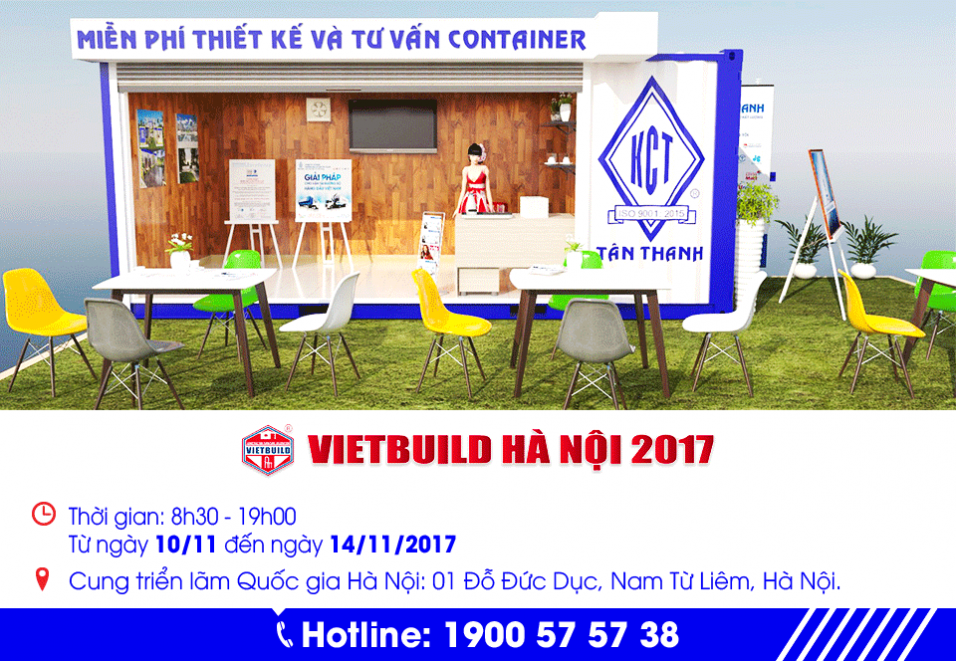 Vietbuild Exhibition Fair will take place with the theme "Real Estate – Interior- Exterior Decoration – Architecture – Construction & Building Materials" on 10th November to 14th November 2017. At National Exhibition Construction Center (NECC), 01 Do Duc Duc St., Nam Tu Liem Dist., Hanoi City.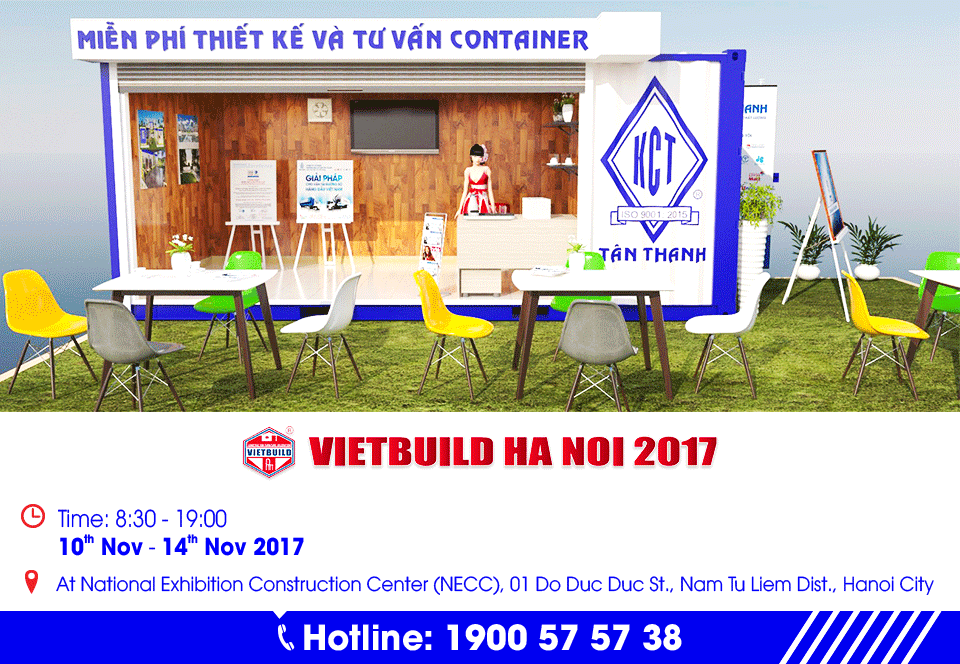 Vietbuild is a meeting place for architects, construction contractors and service providers involved in construction, interior decoration and new materials.
Come to Vietbuild this time, Tan Thanh company brings solutions of modern container and high application, saving cost and quick installation time.
Especially, Tan Thanh of office has created a convenient working environment at construction sites for engineers, architects … Currently, our office containers have been present in all the big projects in country.