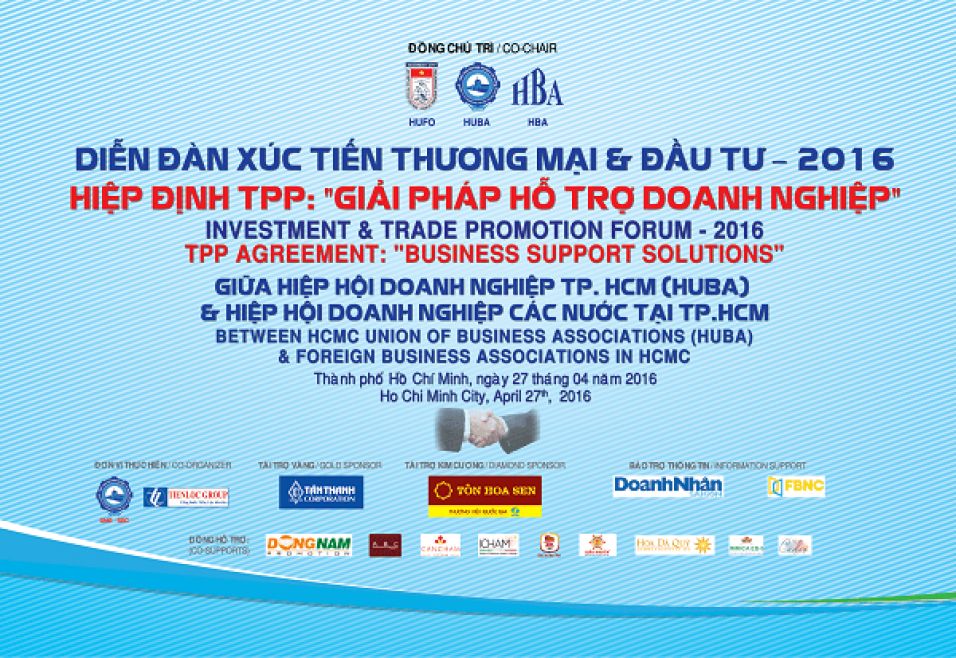 TPP (Trans-Pacific Strategic Economic Partnership Agreement) is the Trans-Pacific Economic Partnership Agreement. Since there were only 4 participating countries at first, it was also called P4.
This agreement originated as a closer economic partnership agreement launched by Chile, New Zealand and Singapore (P3) on the occasion of the 2002 APEC Summit held in Mexico. In April 2005, Brunei applied for the membership as a founding member before the final round of negotiations ended which changed P3 into P4.
In early 2009, Vietnam decided to join the TPP Agreement as an associate member. In November 2010, after participating in three rounds of negotiation under this title, Vietnam officially joined the TPP negotiation. Before that, in October 2010, Malaysia also officially joined the TPP, leading the total number of countries participating in negotiations to increase to 9 countries.
The current TPP Agreement is expected to become a comprehensive, high-quality trade framework and a template for 21st-century agreements. Its scope covers most of the related sectors, related to trade, including many new areas such as environment, labor, cross-cutting issues related to trade such as supply chain, small and medium enterprises etc.
Tan Thanh as the largest manufacturer of container & semi trailers in the country, receiving the Vietnam Gold Star Award for many years in a row recognized by the government, Tan Thanh's products not only maintain customers' confidence in countries but also exported to many countries around the world such as Cambodia, Japan, Saudi Arabia and Finland. However, Tan Thanh also faces many difficulties with the prices of products coming from China right in the domestic market.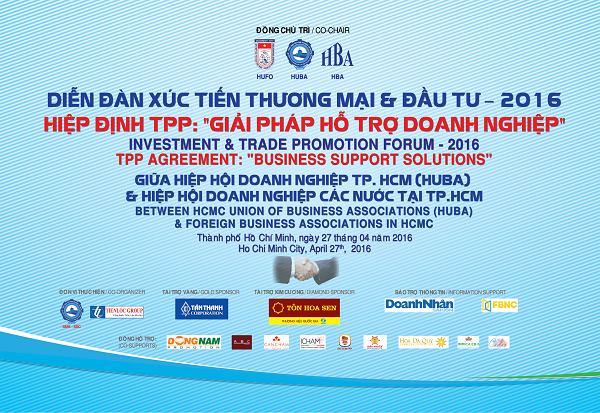 With the difficulty of production materials, depending a lot on supplies from China. In particular, parts from China are 1/3 cheaper than parts from Thailand or Singapore, so it is impossible to use materials from China to manufacture and export products to TPP country members. Accordingly, the advantage that TPP brings in import tax exemption is not really a significant advantage.
In addition, it cost a lot of unnamed expenses in road transport in Vietnam. Speaking at the Trade & Investment Promotion Forum - TPP: Solutions to support enterprises, Ms. Kieu Ngoc Phuong, Deputy General Director of Tan Thanh Company proposed that the State can re-plan small and retail industrial zones ... into large industrial zones so that the mechanical enterprises can reduce freight transportation costs. In addition, Ms. Phuong also proposed the State to support enterprises in investment capital, building infrastructure, reducing interest rates, or developing national-level science and technology research institutes to promote the development of supporting industries and metallurgy industry.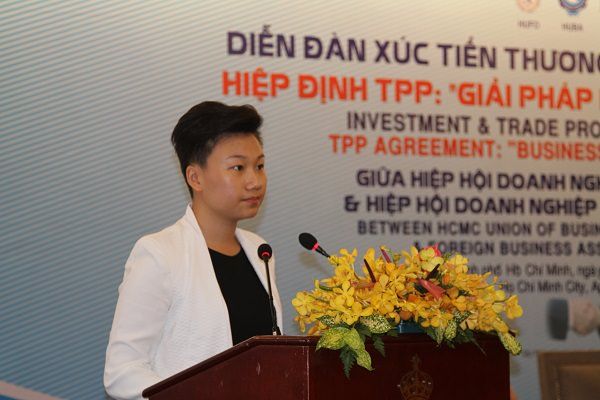 Ms. Kieu Ngoc Phuong, Deputy General Director of Tan Thanh Company spoke at the forum
With the current situation and difficulties raised at this forum, the enterprise community in Ho Chi Minh City hopes that the Central & City will have new and specific policies to support the development of the mechanical industry in particular and the commercial and manufacturing sectors in general in the existence of TPP.
Truong Giang - Marketing Dept