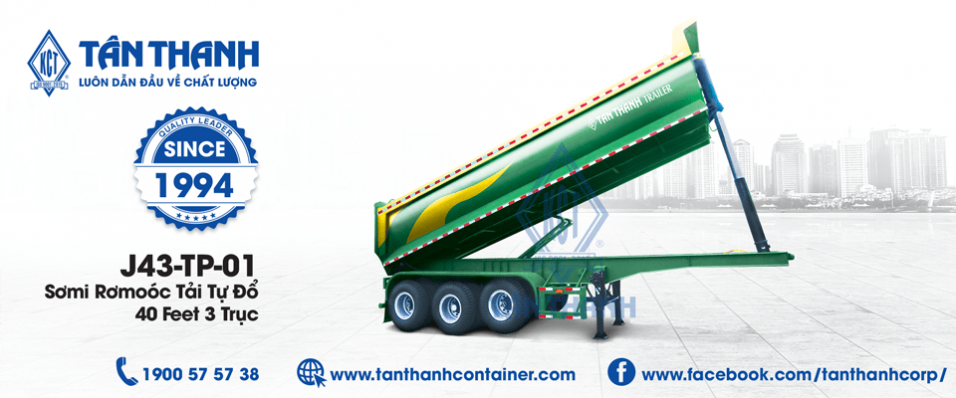 Tan Thanh is one of the largest enterprises in Vietnam in the design and manufacture of trailers. In order to catch up with the trend of transport in the domestic and international market, Tan Thanh has launched many trailers, with a variety of sizes and designs, meeting the needs of each different customer. Especially, the 3-axis self-dumping trailers No. J43-TP-01. The product is 40 Feet long, has a total playload of up to 37 tons, and has a limited lifting range of 81 tons. This is a product specialized for the purpose of transporting cement, sand, stone, soil, debris .... in construction works.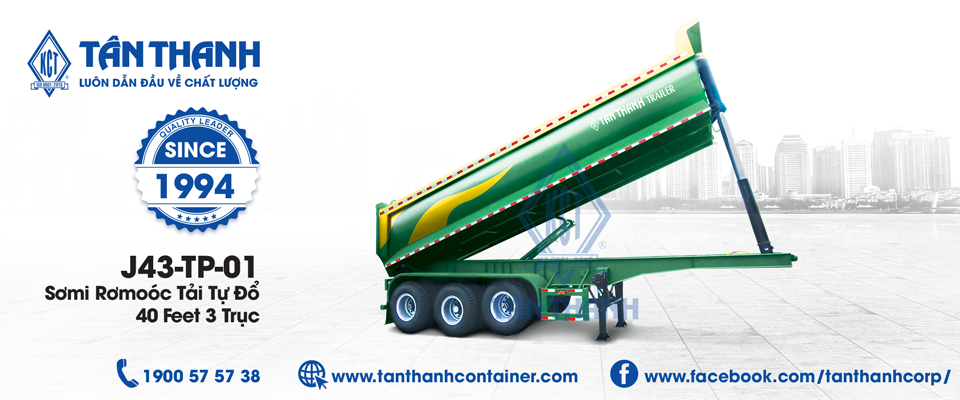 Outstanding advantages of J43-TP-1 self-dumping trailer
Hydraulic ben system (also known as ben or tin tower) is genuine imported from the Netherlands, has the scope of lifting the limit up to 81 tons. This hydraulic ben system also makes it easy to get up and down within 26 seconds, even under heavy load.
The combined main girder, using Alform 700 steel from Australia, offers high strength and can withstand loads up to 29 tons. The ben barrel is made from Perform 700 reinforced steel imported directly from Germany, making the ben barrel become durable and firm when carrying heavy goods. Since 75% of the semi-trailer is steel, Tan Thanh only chooses the type of steel used for the production of trailers which is machined with the most advanced machines such as AMADA's FOMKII3015NT Laser cutting machine to produce beautiful steel sheets and be absolutely accurate.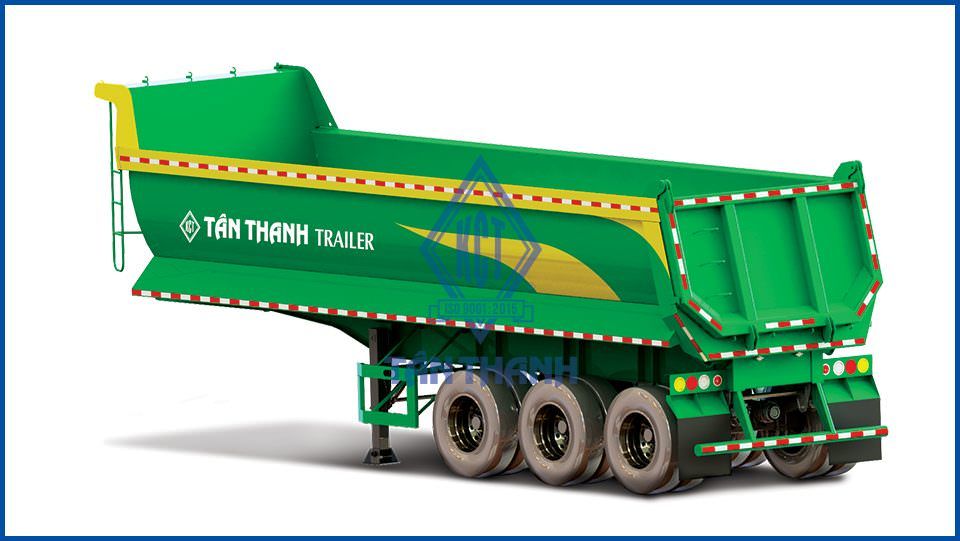 J43-TP-1 self-dumping trailers are equipped with Fuwa-branded shaft, kickstand and suspension system, imported with genuine international standards, contributing to increased safety and load capacity to be high, smooth and durable.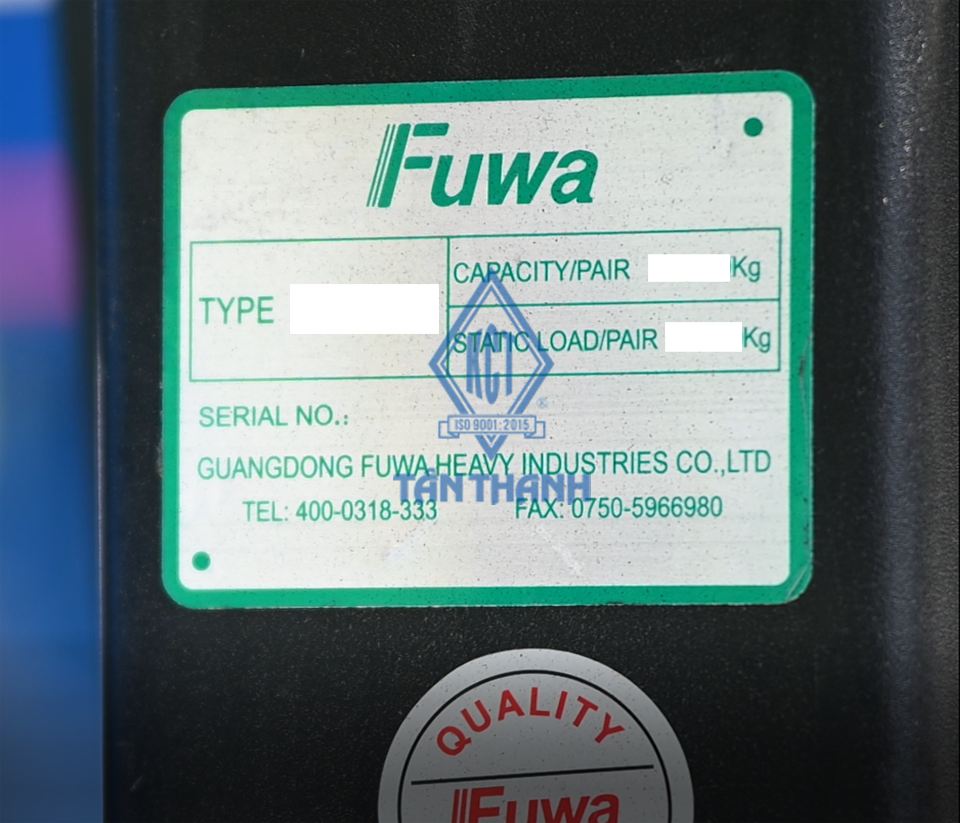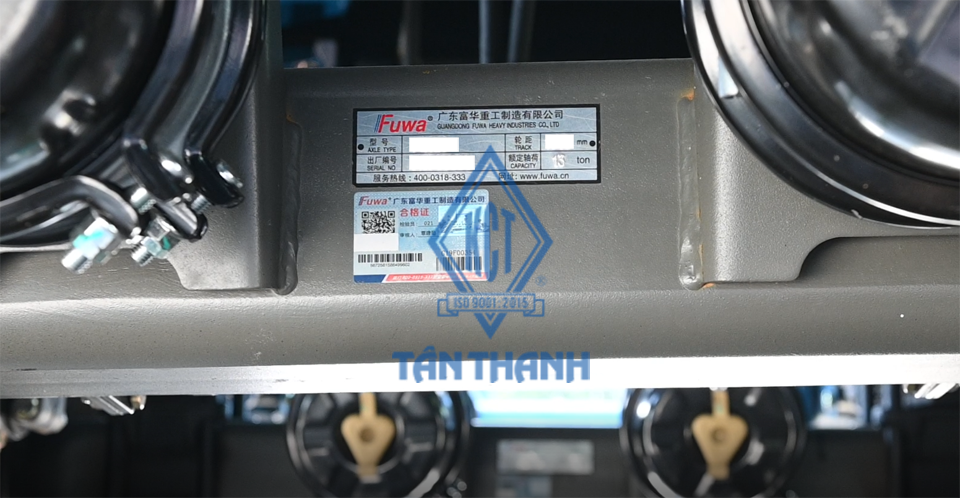 The brake system uses a Sealco relay valve, made in the U having the ability to split stem and break very well and increase safety, so that drivers can handle emergency situations in bad roads easily.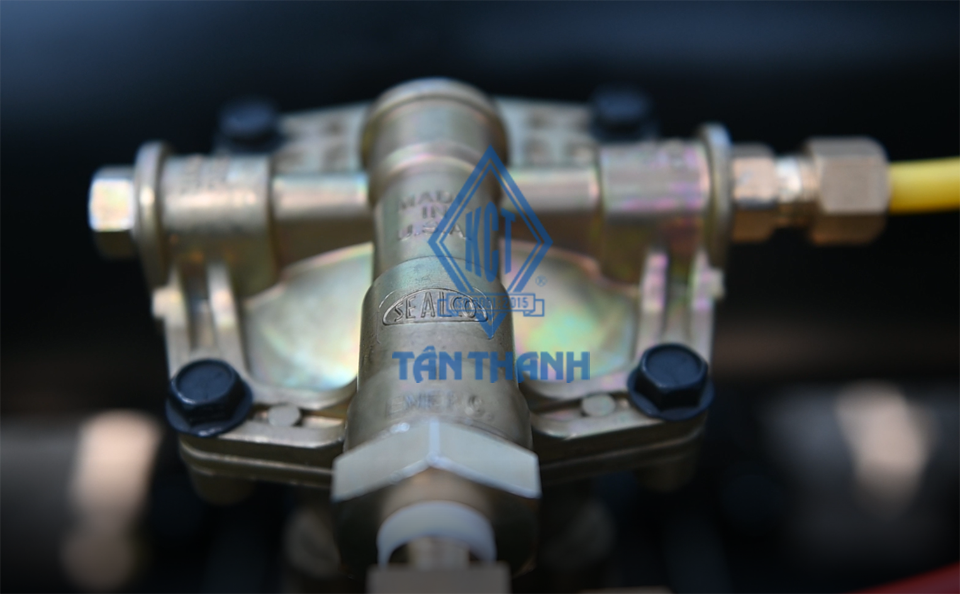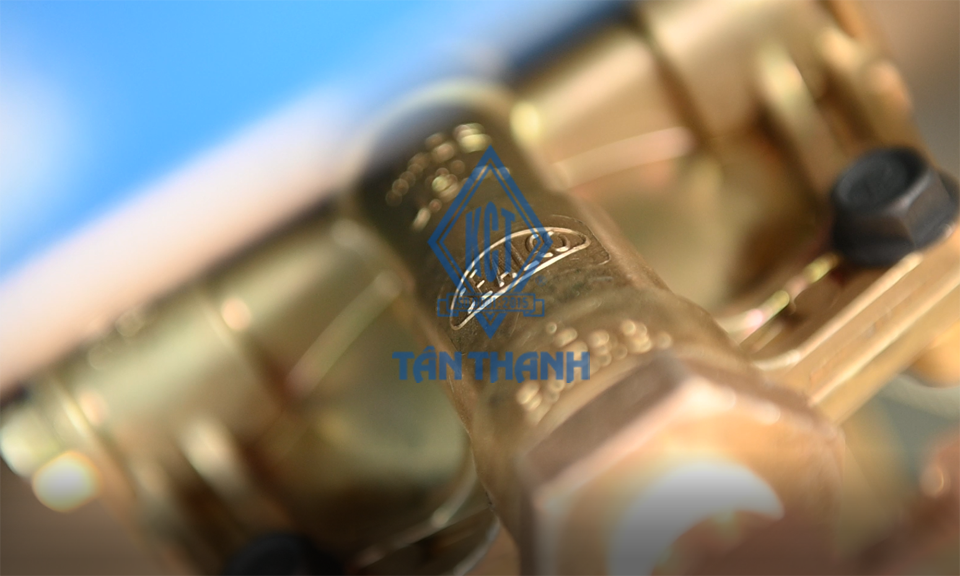 J43-TP-1 self-dumping trailers can pull the front axle up to 15cm, contributing to saving tires and fuel, helping to optimize profits for the transport business.
=> Tan Thanh Pull-out Trailers Save up to 20 million in tire costs
Paint: Applying the best 3-layer coating, spraying, priming, powder coating, color fastness, current best absorption. Before painting, the semi-trailer surface is cleaned with a modern ball spraying system, which helps to increase the adhesion of the paint. After priming and coating, trailers are steamed and dried at 75 degrees Celsius, increasing the durability of the paint, helping to protect the semi trailers during road operation under inclement weather.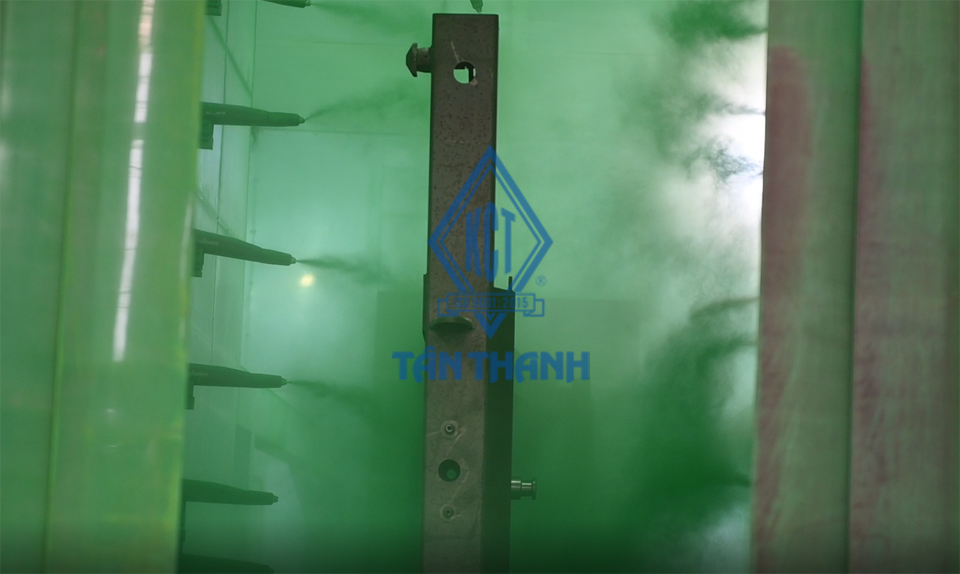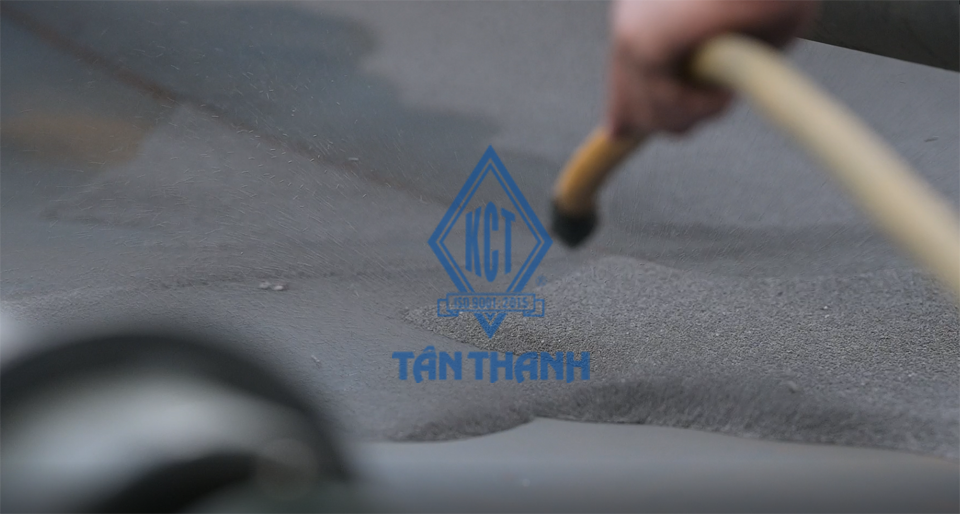 3-year warranty nationwide: The trailers manufactured by Tan Thanh are warranted for 3 years, with branches spreading all over the country. This makes it easy for enterprises to take the trailer to the service station to repair and replace genuine parts

Introduction clip about J43-TP-1 self-dumping trailers
With the business philosophy of "Always leading in quality", before being released from the factory, it is necessary to pass stringent tests on size, dynamics, and load capacity, brake, electric, cover, commissioning, etc. by IICL International method and modern and advanced machines such as Hunter axis alignment machine (USA). Also for that reason, Tan Thanh was honored to receive the Vietnam Gold Star Award for many consecutive years, high quality products with top reputable brands in Vietnam.
Please contact us for more details on the J43-TP-01 / -1 self-dumping semi trailers.
Tan Thanh Trading and Mechanic Corporation
Head Office in Ho Chi Minh City
Address: Quarter 4,Truong Son Street, Linh Trung Ward, Thu Duc District, HCMC
Phone: (84 28) 3722 2545
Email: info@tanthanhcontainer.com
Fax: (84 28) 3722 2535
Branch in Da Nang
Address: Road No. 8, Hoa Cam Industrial Park, Hoa Tho Tay Ward, Cam Le District, Da Nang City
Phone: (84 236) 3632 688
Email: danang@tanthanhcontainer.com
Fax: (84 511) 363 2988
Branch in Hai Phong
Address: Lot CN2.9, MP Dinh Vu Industrial Park, Dinh Vu Industrial Zone, Dong Hai 2, Hai An, Hai Phong
Phone: (84 225) 8832 139
Email: haiphong@tanthanhcontainer.com
You can see more branches: »» HERE ««
#TanThanhcontainer, #somiromoocbentudo #somiromooctanthanh #TanThanhTrailer #TanThanh